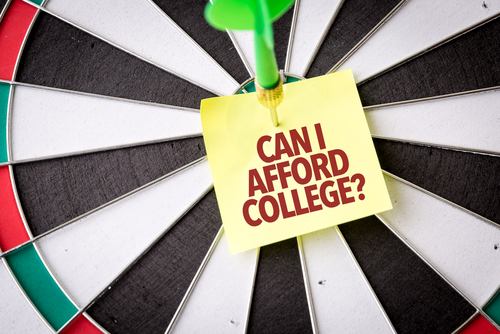 Accredited online colleges are highly convenient for busy non-traditional students to access lectures, assignments, and discussions anytime 24/7 from home or on-the-go. Online degrees are typically less expensive than their campus-based counterparts because paying for dorm housing, meal plans, transportation, and perhaps childcare isn't necessary. Getting the best bang for your buck is still imperative to maximize your financial resources though. The College Board reports that U.S. undergraduate programs had an average yearly tuition of $9,650 at public and $33,480 at private nonprofit colleges in 2016. College graduates finish their diploma with a mean loan debt burden of $30,100. Reduce the sticker price for your online college experience with these helpful tactics.
See Also: Top 30 Accredited Online Accounting College Degree Programs
Check Accreditation Status Online
Searches for online colleges should always begin with verification of accreditation. This is a third-party certification process conducted on higher learning institutions to determine their credibility and competency for collegiate teaching. Regional accreditation from one of six agencies recognized by the CHEA is preferred for credit transfer, financial aid, and corporate reimbursement. National accreditation is also accepted for practical, career-oriented online training that doesn't lead to licensure. The U.S. Department of Education offers a user-friendly accreditation database for searching by college or accrediting agency. All legitimate online colleges will be listed, which means you can avoid diploma mills where tuition leaves you with a degree dud.
See Also: Cheapest Online Business Degree Programs for Undergrads
Finding Free Online College Applications
Applying to college can be a surprisingly costly endeavor for online students. Applications can range from $20 to $90 each, so waiving this expense can broaden your prospective college pool. Niche publishes an exhaustive ranking of the "Best Colleges with No Application Fee in America" each year. Many schools from this list, such as Case Western Reserve and Trinity University, have online programs. Take notice that many universities set the application fee at $0 for Internet-savvy students who file online applications. If a prospective school still charges, financially needy students can file the NACAC request for an application fee waiver.
See Also: Top 15 Accredited Online Colleges Without an Application Fee
Hunting for Low-Cost Online Bargains
Landing a low tuition price isn't about winning the lottery; it's all about doing your homework. The Internet gives us plentiful resources for searching up-to-date tuition prices. For example, the National Center for Education Statistics (NCES) runs the College Navigator database to keep colleges transparent. Within the advanced search feature, you can insert your desired degree or major, check the box for distance education, and select the maximum tuition rate for your state. The College Choice website is another good college search option that allows you to easily find online schools where tuition is less than $10,000. Compare your results to the U.S. News online rankings to find top-performing colleges for cheap.
See Also: Financial Aid Tips for Online College
Building a Satisfying Financial Aid Package
Even low tuition can be too difficult for some online scholars to afford. Therefore, it's important to harvest several financial aid opportunities for covering your online degree. Accredited colleges will qualify for federal aid like the Pell and FSEOG Grants, so file the FAFSA form before June 30th. Look into state-based programs, such as the Minnesota Achieve Scholarship or Georgia HOPE Grant. Across the United States, private scholarships award over $7.4 billion annually for campus and online students. Online schools generally don't accept Federal Work-Study (FWS) due to distance, but institutional awards are available. Reach out to your college financial aid office to calculate even cheaper tuition.
Now that we've covered the ways to find accredited online colleges with no application fee and low tuition, let's apply them for some great examples. Brescia University is a Kentucky-based school with SACS accreditation that's accepting free applicants for 14 online programs with affordable tuition at $425 per credit. As an HLC-accredited system in West Virginia, American Public University has a free application for 200+ online programs starting at only $270 per credit. Point Park University is a Philadelphia college accredited by the MSCHE with no application fee that awards 20 online degrees for $412 per credit.
Related Resources: