The American Psychological Association (APA) is the largest psychological association in the United States. It is also the national accrediting authority for training and education in psychology. It accredits doctoral graduate programs, intern programs, and postdoctoral residency programs. Four universities in Alabama are accredited by the APA. Additionally, multiple facilities offer internship programs accredited by the APA.
Why is an Accredited Psychology Degree Important?
Programs that are accredited by the APA go through a rigorous review. This includes a self-study, a site visit by professionals, and an accounting of the programs goals, faculty, finances, and more.
This process is important to ensure that a program offers the highest possible academic quality. It is intended to promote the best educational practices while also serving to communicate to students that the program has met tough standards of quality.
In gaining APA accreditation, the schools listed below provide top-notch evidence-based training to tomorrow's psychologists. Graduates of these programs will enter the workforce with a comprehensive set of skills that contributes to the public good.
An APA degree is also critical for licensure. Practicing psychologists must be licensed in the state in which they work. Obtaining licensure involves many steps, including taking a licensure examination. APA accredited doctoral programs are key for preparing you to take a licensure exam.
See Also: 25 Online Master's in Behavioral Psychology
Does the APA Accredit Undergraduate Programs?
No. The APA Commission on Accreditation doesn't accredit undergraduate psychology programs. There are also no APA accredited master's programs. The APA only accredits doctoral-level degrees.
All APA accredited psychology programs in Alabama are clinical PhD, counseling PhD, or a combination of the two. There are no APA approved PsyD programs in the state, though there are many such Doctor of Psychology programs in other states. The APA maintains a list of PsyD programs (and PhD programs) that have been accredited. This list also shows the current accreditation status and the date of the next accreditation site visit.
Are there APA Accredited Online Programs?
No. At the time of writing, there isn't a single APA accredited online program because the APA doesn't offer accreditation to doctoral programs online. Many APA accredited programs offer some online instruction, but it cannot be the primary method of course delivery.
For example, the APA notes that there are no APA accredited online PhD programs because experiential learning like practicum or internship experiences "are not considered appropriate for this instructional method," meaning online courses.
See Also: 30 Accredited Online Colleges for Psychology
What Types of Programs Can Be APA Accredited?
Currently, the APA accredits programs with the following focus:
Clinical
Counseling
School psychology
Programs that offer studies in a combination of the above
APA accredited programs might offer specializations, too. For example, you might find that a clinical or counseling program offers studies forensic psychology, educational psychology, or health psychology. Specialization in industrial/organizational psychology doctoral programs accredited by the APA is a possibility as well, though these programs might not be available in Alabama.
As noted above, all programs must be doctoral level and must be substantially offered in person in an on-campus environment.
Let's get to our list of APA accredited psychology degree programs in Alabama. These professional psychology programs are listed in no particular order.
1. Auburn University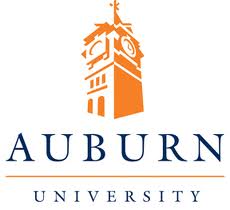 First on our list of APA programs is Auburn University. The university was established in 1856, and is one of the largest universities in the South. It has roughly 20,000 undergraduate and 4,000 graduate students.
Students interested in pursuing a doctoral degree that's accredited by the APA can earn a Doctor of Philosophy in Counseling Psychology, which is offered by Auburn's Department of Education. If you want to be a clinical psychologist, you can pursue a Doctor of Philosophy in Clinical Psychology from the Department of Psychological Sciences.
Like many other APA schools, Auburn's program follows a scientist-practitioner model. It allows you to explore the science of counseling and gain experience as a practitioner that is equipped to meet an individual's mental health needs.
Although the program doesn't have any formal specializations, you can informally pursue a track that emphasizes the scientist or practitioner aspect of training that appeals to you the most. You may also participate in the Association of Counseling Psychology Students as well as offerings through the College of Liberal Arts.
Courses cover material in various realms, including:
Social psychology
Cognitive behavior therapy
Experimental design in psychology
Ethical issues
To complete the degree, you must participate in an internship. You must also pass the general Doctoral Examination. This includes both a written paper and oral defense of your thesis.
PhD Candidates have to complete an internship in counseling or clinical psychology as well.
Learn more about Auburn University's APA Accredited Program.
2. University of Alabama at Birmingham

The University of Alabama at Birmingham began as an extension school. In less than forty years, it's become an academic medical center and a doctoral research university in higher education.
The university offers an APA-accredited Doctor of Philosophy in Psychology program. There is also an accredited internship program available through the Department of Psychiatry and Behavioral Neurobiology. As noted earlier, there are no APA accredited online masters programs.
Students interested in pursuing the Doctor of Philosophy in Psychology can select from a specialization in behavioral neuroscience, development psychology, or medical/clinical psychology. The medical clinical psychology specialization is approved by the APA.
In this degree program, you have the opportunity to conduct research, teach, and provide psychological services. The hospital has a Center for Psychiatric Medicine, too. You can acquire real-world experience working with patients and applying your skills as a psychology practitioner.
You must also undertake a research paper and oral defense in order to complete the degree process.
Learn more about the University of Alabama at Birmingham's APA Accredited Program.
3. University of Alabama at Tuscaloosa

The University of Alabama at Tuscaloosa is the state's flagship university. It's student-centered and emphasizes research. Founded in 1831, it was the first public college in the state.
If you're interested in pursuing psychology accredited programs, you can earn a Doctor of Philosophy in Clinical Psychology. The program has been accredited since 1959.
The clinical psychology degree program prepares you for the research and the practitioner aspects of clinical psychology. You can select from four specializations:
Psychology and law
Clinical child
Clinical health
Clinical geropsychology
Through the course of your studies, you have the opportunity to participate in the university's psychology clinic and community training facilities. Together, these programs allow you to meet the required hours of supervised psychology work to become a licensed psychologist. You begin your clinical coursework during your first year in the program. You complete research and practicum experiences in subsequent years as you work towards completing your PhD.
Learn more about the University of Alabama at Tuscaloosa's APA Accredited Program.
4. University of South Alabama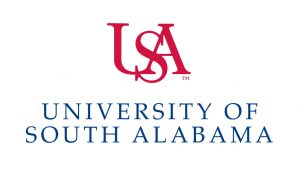 The newest school to the list of APA accredited psychology degree programs is the University of South Alabama. USA was originally accredited by the APA in 2013 and was accredited again in 2020.
This psychology PhD program combines clinical psychology and counseling psychology. This integrated program is offered by the Department of Psychology in association with the Department of Counseling and Instructional Sciences.
Prospective students can enter the program having already earned a master's degree in general psychology. However, you can also enter the program and complete your master's first, then continue on to get your PhD.
Education programs are varied, and include studies in:
Applied health psychology
Advanced history and systems of psychology
Psychometrics
Group and systems theory
Quantitative methods
There are also multiple practicum requirements as well as required dissertation research and research methods.
Learn more about the University of South Alabama's APA Accredited Program.
5. Central Alabama Veterans Health Care System

Located in Montgomery, Alabama, the Central Alabama Veterans Health Care System offers an APA-accredited internship.
Eleven full-time psychologists are accepted into the internship program every year. Any individuals who've completed an APA-accredited doctoral degree program are eligible.
This program gives you the opportunity to complete pre-doctoral training. This allows you to acquire experience in several specialized settings. For example, psychology rotations are available in:
Post traumatic stress disorder
Primary care
Neuropsychological testing
Sexual trauma therapy
Outpatient mental health clinic
Rehabilitation psychology
Veteran's industries
The Psychology Service also provides practicum training to students at Auburn University who are earning their doctoral degree in Clinical Psychology. Additionally, since this is a VA-based program, psychology internships are available in many other locations, from San Diego, California to Washington, DC.
Learn more about Central Alabama Veterans Health Care System's APA Accredited Program.
6. Tuscaloosa VA Medical Center


The Tuscaloosa VA Medical Center offers an internship program that's accredited by the APA.
Located only a short distance from the University of Alabama at Tuscaloosa, it has a has a Mental Health Residential Rehabilitation Program that allows veterans to receive rehabilitation and treatment.
The center is also affiliated with the University of Alabama Birmingham, allowing students from both universities to complete their required training program.
Learn more about Tuscaloosa VA Medical Center's APA Accredited Program.
Additional Reading
Interested in learning about psychology? Consider reading 25 Best Online Master's in Counseling and 16 Best Online Colleges in Forensic Psychology.