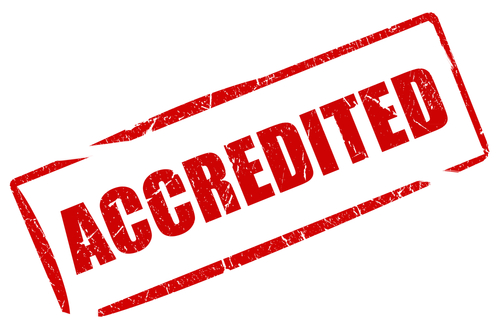 Accreditation is the process to verify competency for a:
Accreditation means that the future graduates will have met the educational requirements for their field or profession
. Accreditation instills comfort and confidence in the consumer.
The accrediting body will help hold the accredited businesses accountable for their actions, or lack of action
. Students studying at accredited universities gain confidence in the quality of their education. Should students need to transfer educational institutions, most of their credits will transfer. They will be
properly
prepared for the transfer
educationally
.
More often than not, a school
is required
to
be accredited
for its students to qualify for federal financial and sometimes state aid
. The overarching accrediting body for schools is either:
the US Department of Education for public institutions

the Council for Higher Education Accreditation (CHEA) for private institutions
Check out the school's website or program site for accreditation status. Contact information for accreditors
Additional
accreditation programs, agencies, and organizations exist for individual programs which ensure students get the best education for their field
.
To familiarize yourself with the different accrediting organizations for most major academic programs, check out our College Accreditation Listing:
ABET Accreditation
The Accreditation Board for Engineering and Technology accredits universities and institutions that have programs in:
applied science
computing
engineering
engineering technology
ABET can accredit a program or an entire institution. Within the ABET there are four divisions that accredit individual programs. The Applied Science Accreditation Commission (ASAC) accredits applied science programs at the associate, bachelor or masters level. The Computing Accreditation Commission (CAC) evaluates and accredits programs at the bachelor level. The Engineering Accreditation Commission (EAC) accredits bachelor and masters level engineering programs and the Engineering Technology Accreditation Commission (ETAC) evaluates and accredits associate and bachelor level programs.
APA Accreditation

The
American Psychological Association
accredits doctoral programs in:
The APA can also accredit internship programs at the doctoral level in professional psychology
. Also, postdoctoral residency programs that are in traditional and specialty areas of psychology. The APA does not accredit:
ACICS Accreditation

Accrediting Council for Independent Colleges and Schools provides a detailed and rigorous accreditation process for many:
colleges
organizations
nonpublic career schools
ACICS accredited universities list includes:
CBT Technology Institute (Miami, FL)
Gwinnett Institute (Orlando, FL)
Beverley Hills Design Institute (Beverley Hills, CA)
For a list of ACICS accredited schools see here.
AACSB Accreditation

The
Association to Advance Collegiate Schools of Business
accredits business and accounting programs for:
The AACSB is the longest standing, most well recognized business accreditation worldwide.
Currently, among the more than 13,000 business programs worldwide, less than 5% have earned the AACSB accreditation
.
WASC Accreditation

The
Western Association of Schools and College
s accredits:
religious and independent schools

K-12 and adult schools that are non-degree granting schools
WASC accreditation promotes continuous improvement in the education process. It works with 16 other organizations in the accreditation process.
Better Business Bureau Accreditation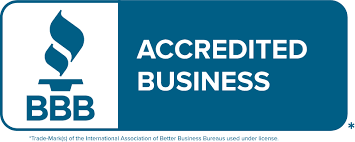 A
Better Business Bureau Accreditation
means that a business has sound:
Among the eight Standards of Trust are the following guidelines for accreditation:
CCNE Accreditation
The CCNE is a national accreditation agency, recognized by the US Department of Education
. The CCNE accredits institutions that encourage continual self-assessment and promotes
overall
program growth.
CSWE Accredited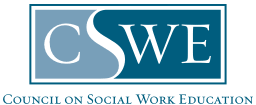 The Council on Social Work Education accredits works to identify standards for accreditation of competent social work programs in the university setting. The CSWE works closely with the Office of Social Work Accreditation (OSWA). The process involves on-site visits and self-studies.
Accredited Chiropractic Schools
Chiropractic schools receive accreditation from the CCE, Council on Chiropractic Education. The CCE is able to accredit Doctor of Chiropractic programs that are within a larger school or university setting, or will accredit schools that are just Chiropractic schools. There are currently 15 accredited chiropractic schools in 18 locations in the US.
ACE Accreditation

The American Council on Education is the most influential and well known higher education association in the United States. The ACE represents their members. This can be:
colleges and universities with two or four-year degree programs
The ACE advocates for its members to congress and the supreme court. The deal with issues such as:
NLN Accredited Schools

The National League for Nursing's mission is to "promote excellence in nursing education to build a strong and diverse workforce to advance the nation's health." The NLN offers the CNE, or Certified Nurse Educators exam that individual nurses in education can take to earn their CNE certification.
CARF Accreditation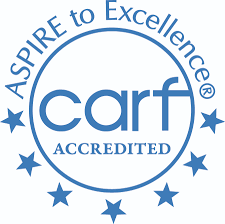 The
Commission on the Accreditation of Rehabilitation Facilities
is a non-profit dedicated to the health and human services profession
. CARF accredits all kinds of rehabilitation facilities such as:
home and community services
A CARF accreditation means that an organization
is committed
to:
AIUM Accreditation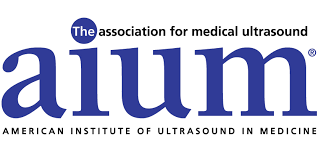 The American Institute of Ultrasound in Medicine
accredits practices through a voluntary peer review process
.
The accreditation process allows providers to assess their own strengths and weaknesses and make voluntary changes to improve their practices
. The areas of competency demonstrated by the AIUM accredited practices are:
policies and procedures

regarding

patient safeguards, personnel and equipment, instrumentation, quality assurance and case studies

.
LEED Accreditation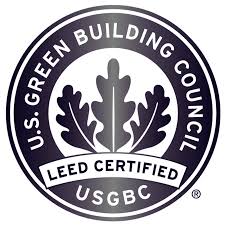 Leadership in Energy and Environmental Design
accreditation means that the specific building or project that earned the certification has met rigorous environmental and sustainability standards
. LEED certified projects have earned points for their:
projects

regarding

sustainable site practices

energy and atmosphere credits
These credits audit the type of energy and determine whether is it:
materials and resources being sustainable or renewable

indoor environmental, which assesses air quality and access to natural light and views
CAHIIM Accredited Programs
The Commission on Accreditation for Health Informatics and Information Management Education's mission is to set accreditation standards for health information and management educational programs. The CAHIIM accredits associate and bachelor programs at universities throughout the US.
SACS Accreditation

The Southern Association of Colleges and Schools works with universities in the Southern US by promoting educational growth and improvement in their accredited institutions. The states served by the SACS are:
Texas
Louisiana
Mississippi
Georgia
Florida
Tennessee
Kentucky
Virginia
North Carolina
South Carolina
Latin America
Colleges that offer Associates, Bachelors, Masters, and Doctorate degrees are all eligible for accreditation through the SACS.
NAEYC Accreditation

The National Association for the Education of Young Children focuses on raising the quality of education for children ages birth to eight years of age. The accreditation process recognizes excellent early education programs. NAEYC partners with:
ECADA (Early Childhood Associate Degree Accreditation)
NCATE (National Council for Accreditation of Teacher Education)
They accredit associates and bachelor and graduate programs that train early childhood educators.
DETC Accreditation

The
Distance Education and Training Council
sets standards for distance learning and correspondence courses
. Any institution that has a distance learning option can apply, including:
vocational training institutions.
The DETC's main values are:
institutional self-improvement

respect for the uniqueness of institutions

excellence in student services

fairness and transparency in decision making

responsiveness to the dynamic, global distance education community
ABHE Accreditation

The Association for Biblical Higher Education is the governing body for Bible based higher education. The ABHE is recognized by CHEA as a national accrediting body for all post secondary degrees, including graduate degree programs. The goal of all institutions accredited by ABHE is to prepare students for Christian ministry through:
Biblical
church vocational
general studies
Accredited Medical Schools
The
Association of American Medical Colleges,
AAMC,
is responsible for
the accreditation of medical schools in the US and Canada
. The AAMC represents all 141 accredited medical schools in the US and the 17 that are in Canada. It also represents 400 teaching hospitals and health systems. The AAMC also oversees 51 Department of Veterans Affairs medical centers. The AAMC does not rank medical schools.
Another accrediting body is the
Liaison Committee on Medical Education (LCME)
.
Medical students who graduate from a LCME school are able to apply for residency at an ACGME (Accreditation Council Graduate Medical Studies) for residency program
. They can apply to take the US Medical Licensing Exam (USMLC).
Accredited Paralegal Programs
Paralegal programs are accredited through the ABA, the American Bar Association. The ABA sets the standard for required education and ABA accredited schools use the most up to date and relevant curriculum.
The National Association of Legal Assistants does not offer accreditation. It does offer a certification for legal assistants or paralegals, which is a voluntary process.
Accredited Pharmacy Schools
The Accreditation Council for Pharmacy Education (ACPE) is the national accreditation board for all graduate level pharmacy programs. ACPE also is responsible for many continuing education opportunities for pharmacists and assistants. ACPE works closely with:
National Association of Boards of Pharmacy (NABP).
The NABP is a professional organization that works with the state boards of pharmacy to ensure quality standards and protect public health. The NABP accomplishes their task primarily through:
competence assessment programs
licensure transfers
various accreditation programs that are available to individual pharmacists
Nursing School Accreditation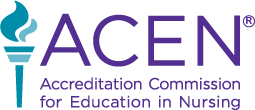 Nursing schools in the US are accredited through either the Accreditation Commission for Education in Nursing (ACEN); or the Commission on Collegiate Nursing Education (CCNE), as described above. ACEN accredits nursing programs that offer postsecondary degrees or higher, and offer a certificate, diploma or advanced degree.
Accredited Business Schools
Business schools are most likely to be accredited through the AACSB, as described above. Currently nearly 700 institutions worldwide have achieved this accreditation. The Accreditation Council for Business Schools and Programs (ACBSP) is another accreditation that a business school may obtain. ACBSP accredits accounting, business, and business related programs worldwide at level including:
associates
bachelors
masters
doctorate degree level
Middle States Commission on Higher Accreditation

MSCHE accredits institutions of higher education that offer one or more postsecondary education programs. Locations include:
Washington, DC
Delaware
Maryland
New Jersey
New York
Pennsylvania
Puerto Rico
Virgin Islands
Accredited Nutrition Programs
Accreditation Council for Education in Nutrition and Dietetics was previously known as the Commission on Accreditation Dietetics Education. It is responsible for accrediting education programs that graduate students who desire a profession as a registered dietician (RD), or registered dietetics technicians (DTR). The ACEND assures that the education programs are continually improving and meeting the health needs of the public.
Another accrediting board in the nutrition field is the ACBN American Clinical Board of Nutrition is accredited by the National Commission for Certifying Agencies (NCCA). The NCCA offers the status of Diplomate to all professionals in the healthcare field that is beyond the doctorate level both in the United States and Internationally.
Higher Learning Commission
The Higher Learning Commission is an accrediting organization for post secondary educational institution.
Examples of HLC accredited schools include:
Marquette University, Wisconsin
Colorado State University, Colorado
Chicago Academy of Fine Arts, Illinois