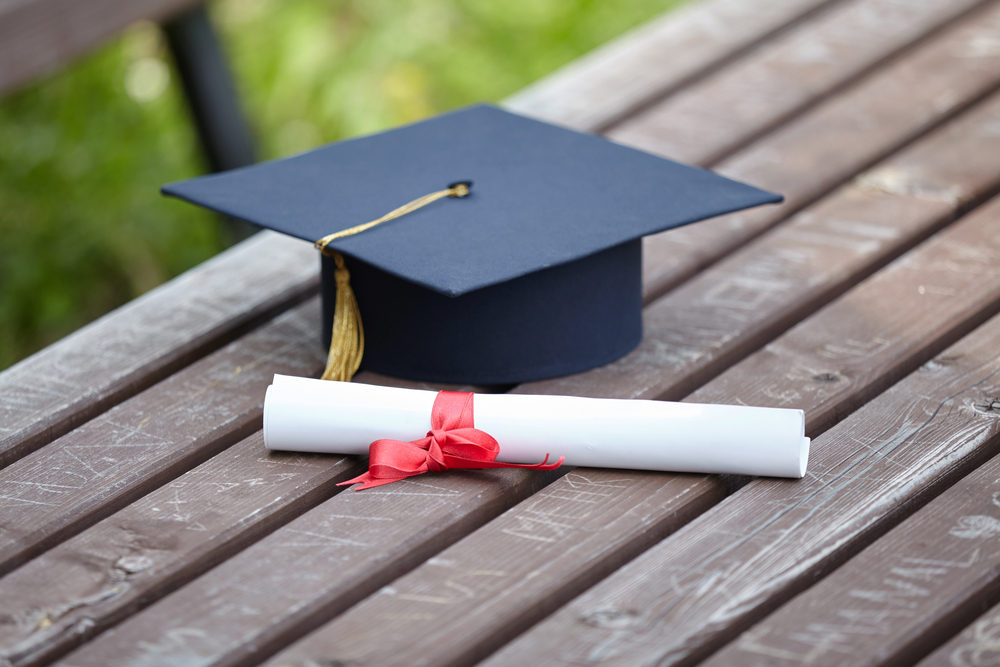 With the emergence of online learning, more and more colleges offer online bachelor degree programs. Unlike going to an actual brick-and-mortar institution, online bachelor degree programs are becoming the norm for how people get an undergraduate education.
Featured Programs
Years ago, it was assumed that online schooling was only for certain individuals. And often, online degrees were looked down upon.
But now, getting a degree online is a common option for many types of students, including:
Working professionals
Those interested in switching careers
Those looking for an affordable, flexible, and accelerated degree
Those who can't or don't want to travel to campus
Most online programs are more affordable than their on-campus counterparts. There's no room or board to pay. You don't have to pay for gas or parking, either.
Obviously, tuition costs and educational expenses depend on the school and the program. But, it's reasonable to assume that online learning is a more budget-friendly option.
Online Learning is Often Easier, Too
When we say that online learning is easier, we aren't referring to the rigor of the coursework. In fact, most online undergraduate programs are taught by the same professors and have the same requirements as on-campus classes.
The reason why online learning might be easier for some students is because of the flexibility that it offers.
Instead of attending classes on a set schedule, online learning is usually more self-paced. You'll still have assignment due dates and exams at specific times on certain days. But, there often aren't set class meeting times, which leaves you to do your learning on your schedule.
Additionally, online learning can be done from the comfort of your home. There's no long and stressful commute to campus. You don't have to search for a parking spot. You also don't have to walk across campus to get from one class to the next.
Instead, you can login to your course, get your work done, and do so from your home office, couch, or even your bed, if you like!
Of course, if you enjoy traveling or need to travel for work, online learning makes traveling much easier. With a laptop and an internet connection, you can easily get your classwork done from the road. You can submit assignments from an airplane, while lying on a beach, or on a ski holiday in the mountains.
Now, just because online learning is easier in these regards doesn't mean it's a walk in the park. As mentioned earlier, the academic rigor for most online courses is equal to that of on-campus courses. Yes, you can travel and do your schoolwork from virtually anywhere, but you still have to prioritize getting the necessary work done!
See Also: Top 30 Accredited Online Accounting College Degree Programs
The Fastest Accredited Bachelor's Degree Programs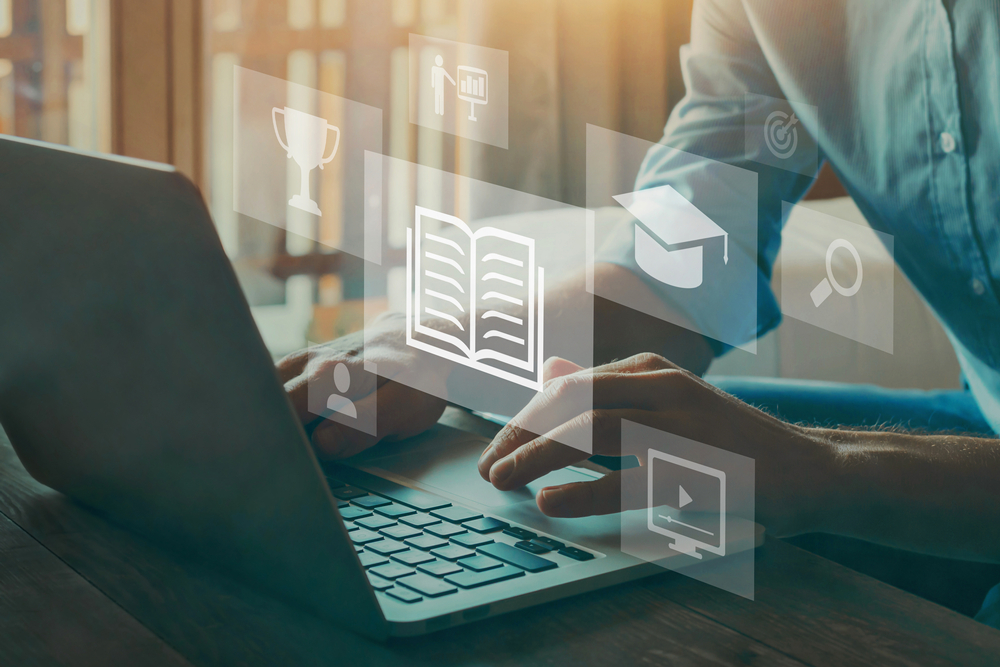 Some liberal arts degree programs have a reputation for being easier than others. Below is a list of the types of easy degrees you might consider if you want to finish the program quickly.
Bachelor of Arts in English
Studying English at the undergraduate level involves a lot of reading and creative writing. This is made easier by the fact that you already study English throughout your primary and secondary school career. Though college studies are a step up from high school, you already have a strong foundation for continuing to learn about composition, idea development, grammar, and other facets of English studies.
As a bonus, English majors (and communications majors) usually don't have to write extensive research papers as part of their English degree program. Another benefit of studying English is that it can lead many different career paths. English majors can become:
Authors
Journalists
Teachers
Screenwriters
Public relations specialists
Additionally, many education majors start in another field, like English.
So, what makes this a fast accredited bachelor's degree? Many high schools offer AP, IB, or dual-credit courses in English Composition I and II. You can get six college credits out of the way before you graduate from high school. By taking other college courses in high school like math, science, and humanities, you can lessen the number of courses you need to take in college even further.
Bachelor of Arts in Criminal Justice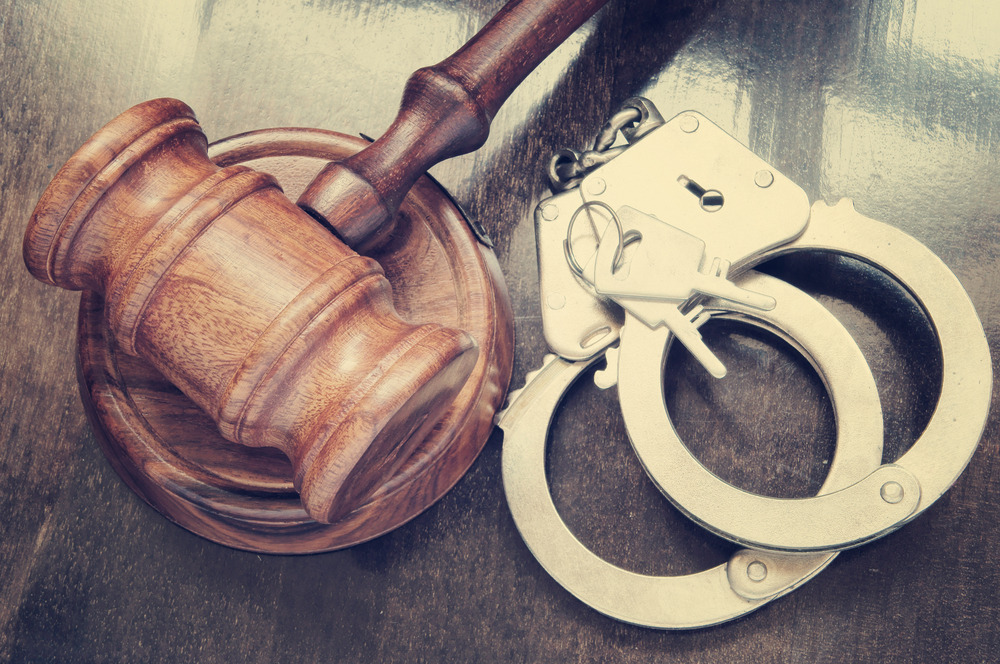 Criminal justice degrees aren't typically heavy on reading, writing, or research. And unlike law studies, you don't focus as much on tricky legal jargon.
Instead, criminal justice majors focus more on causes of criminality and the effects of crime. As a non-science and non-math discipline, the level of rigor is less in this program than what you'd find as a biology major or a statistics major, as two examples.
In addition to being among the easiest college majors, criminal justice offers the advantage of leading to a number of careers. As a graduate with a criminal justice degree, you might become a:
Police officer
Probation and parole agent
Bailiff or prison guard
Victim's advocate
Non-profit director
Bachelor of Arts in Religious Studies
Religious studies is one of the easiest bachelor's degrees because of its philosophical basis. Rather than discussing issues that have definitive answers, your studies in a religion program will be more about the philosophies that underlie world religions, and how those religions have shaped the world we live in today.
Another aspect that makes this an easy major is that it's often more about critical thinking and your ability to effectively argue a point as opposed to providing the "right" answer. In fact, the hardest part of this major might be understanding the many different perspectives on religious thought.
While many people that major in religious studies do so as a stepping stone to working in a church, this isn't the only option. If you continue your studies, you might work in historical research, preservation, or education.
Bachelor of Social Work
If you want to become a social worker, an undergraduate degree in social work is an easy way to do so.
Like other majors on this list, social work doesn't require much in the way of advanced science or math – two subjects that cause students (other than science majors!) the most trouble.
Instead, you'll learn about the history of social work, social work techniques, and social work theory. You'll then use what you learn to help other people improve the quality of their lives.
While there might be a good deal of reading, social work programs usually don't have extensive writing requirements. You'll likely have a practicum or placement or internships, but this will be in a supervised setting, so you'll have experts to help you learn and grow even further.
Again, there are career opportunities outside of the narrow focus of this major. Graduates with a bachelor of social work might enter law enforcement, education, or addiction treatment, to name a few options.
Bachelor of Arts in Psychology
A psychology major is perhaps the easiest on this list. Psychology programs usually don't require more than a basic lab science. Basic college level math is usually enough to graduate with this degree, too. There are required psychological statistics courses, but many students find statistics easier to understand than upper-level college math.
Psychology is the study of human behavior. You'll spend a lot of time learning about the history of psychology, psychological theories, and exploring case studies. There is a lot of reading in a psychology program, but the reading is usually non-technical.
Most psychology programs have a research requirement, so there is some writing involved. But, much of what you study are interesting insights about human behavior. Since it's such an interesting field, it might be easier to study, understand, and retain information.
Psychology majors have the advantage of developing transferable skills. In fact, with a bachelor's in psychology, you'll graduate with improved:
Problem-solving skills
Technical writing skills
Technical reading skills
Listening skills
Empathy
As a result, psychology students can pursue further education or careers in many areas, including:
Market research
Business administration
Healthcare
Some psychology majors go into careers that seemingly have nothing to do with their course of study. For example, many psychology majors work in computer science or become a human resources manager or marketing manager. Others go into special education, elementary education, or social sciences.
See also: 30 Cheapest and Easiest Masters Degree Online
Frequently Asked Questions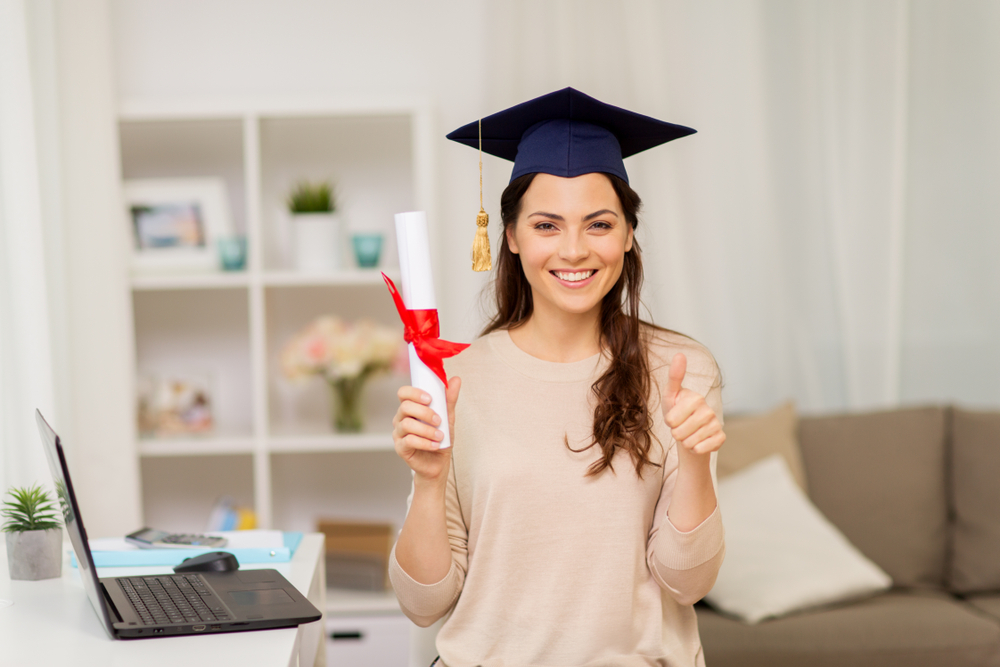 What are the Similarities and Differences Between Online Bachelor Degrees and Traditional Degrees?
It's common for colleges and universities to offer online bachelor degree options. These programs are offered for very common programs such as:
Nursing
Business Management
Criminal Justice
Information Technology
Increasingly, schools offer a wider variety of online undergraduate degrees. For example, Southern New Hampshire University has more than 100 online bachelor's degree programs. These degrees include the common options listed above as well as niche options like:
Logistics and Transportation
Child and Adolescent Development
Applied Mathematics
Social Media Marketing
So, how do these online programs compare to traditional degrees?
Asynchronous Learning
As noted earlier, online bachelor's degree programs offer a greater level of flexibility than traditional programs. Asynchronous learning is part of the reason for this.
This type of learning allows online students to complete coursework on their schedule, within a certain timeframe, of course.
So, where you might have to hand assignments in each Friday in a traditional on-campus class, an online class might give you several weeks to complete an assignment. You can finish it at your own pace and turn it in at any point in the general timeframe.
The Accreditation is the Same
Most colleges and universities have regional accreditation. This is the preferred type (as opposed to national accreditation) and shows that the school meets rigorous third-party standards of academic quality.
This accreditation is the same whether you get your degree online or on campus. For example, Arizona State University is accredited by the Higher Learning Commission. Arizona State University Online is also accredited by the Higher Learning Commission.
So, whether you study in Tempe or remotely, you'll get an education from a university that's met or exceeded the standards of accreditation.
Accreditation is important for a variety of reasons.
First, accreditation ensures that you get a high-quality education, no matter which accredited school you attend. For example, the standards of rigor at Arizona State University are the same for those at the University of Wyoming because both schools are accredited by the Higher Learning Commission.
Even if schools are accredited by different organizations, the level of rigor will still be highly similar. This leads to the second important point about accreditation – it helps ensure the transfer of credits.
Let's say you take some online classes at the University of Texas-Austin. UT-Austin is accredited by the Southern Association of Colleges and Schools Commission on Colleges (SACSCOC). Then let's assume you enroll at New York University. NYU is accredited by the Middle States Commission on Higher Education (MSCHE).
Since both schools are regionally accredited, there is a very high likelihood that the credits you earned at UT-Austin will transfer to NYU. If, however, you earned credits at a school without regional accreditation, the likelihood is very low that your credits will transfer. This is helpful whether you're finishing your undergraduate degree or you're pursuing an advanced degree.
So, accreditation is important in terms of the quality of education you get and the ability to transfer your credits between schools.
There's a third component to this, too: getting a job.
In some cases, employers require applicants to have a degree from an accredited institution. The type of accreditation might differ. Regional accreditation might be required or programmatic accreditation might be required.
Programmatic accreditation is usually bestowed by a professional organization. For example, many nursing programs are accredited by the Commission on Collegiate Nursing Education (CCNE). This is just one example.
The point is that in your college search, be sure you check on the accreditation of the school and of the program you wish to pursue. If the proper accreditations aren't in place, it could mean a large output of time and money on your part, with difficulties transferring credits or getting a job in the future.
Learning Methods May Differ
Online learning often has to approach teaching and learning in a different way than on-campus courses.
When you're in a classroom on campus, you can easily take part in group projects. This type of communal learning is more difficult online, but not impossible. You might "meet" on Zoom with group partners rather than meeting in person.
Likewise, many online courses rely on recorded lectures and class activities rather than live instruction (though, live instruction is also very common). These materials are housed in an online classroom environment like Blackboard. This makes it easy to access course materials, assignments, and tests, among other course-related assets you need to complete your studies.
Examination methods might differ as well. In a traditional on-campus class, you would show up to class to take an exam. But studying online might require you to go to a location for a proctored exam. Many online courses have online tests that you can complete from home, too.
Course Topics are the Same
Despite the different delivery methods, what you learn in an online program is the same as what on-campus students learn.
As mentioned earlier, online courses are often taught by the same professors as on-campus courses. This means they'll have the same lectures, the same notes, and the same assignments. You'll take the same quizzes and tests, and will be required to complete the same course requirements.
There May or May Not Be Meeting Times in Online Courses
When you study on campus, you're required to attend class on a regular basis. But when you study online, there may or may not be set meeting times.
If there is a set meeting time, you'll likely meet in an online environment like Zoom, where you can see and hear your professor and other classmates.
But if there isn't a set meeting time, you might be required to logon to the course website a certain number of times a week to engage with your classmates. In some instances, this might not even be a requirement.
Both Types of Learning Require a Commitment from You
As noted earlier, online learning is often considered easier because of the flexibility it offers. But it still requires that you put in the time and effort to engage with the process of learning – just like in an on-campus program.
A good rule of thumb is to assume you'll need 2-3 hours of study time per week, per credit. So, if you take a full class load of 12 credits, you'll need 24-36 hours of study time per week. This goes for on-campus and online studies alike.
In other words, going to college is time-consuming! It's certainly at least a part-time job. Depending on the number of courses you take, it could be a full-time job.
What is the Application Process Like for Online Bachelor's Degrees?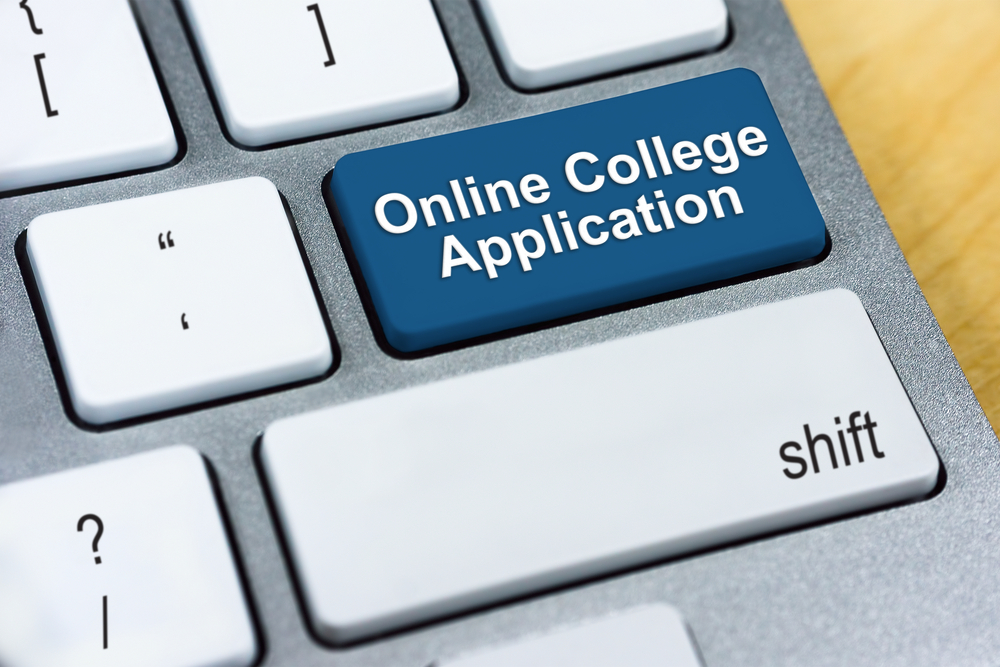 Just like traditional bachelor degree programs, students must go through the college's or university's application process. This usually means sending documents to the university that show your academic history.
For example, you'll likely need to submit:
High school and other school transcripts
Letters of recommendation from high school teachers
College entrance test scores like the ACT or SAT
Satisfactory high school GPA
If you've taken some college courses, you'll need to submit college transcripts showing your GPA. If you've earned enough credits, you might even be considered a transfer student, rather than a first-year student. In this case, you might need to fulfill further requirements, like submitting letters of recommendation from college professors or writing a personal statement.
Some colleges may not require all of this. For example, a community college will likely have lower admissions requirements than a four-year university. Do your due diligence to see what the exact requirements are for the online bachelor degree program you wish to pursue.
What Technology Requirements Do Online Schools Have?
Most online bachelor degree programs require you to have a relatively new laptop with a webcam, microphone, and a fast internet connection. These are just basic requirements, though.
Depending on the school you attend and your major, there might be more robust technology requirements. For example, if you're majoring in graphic design, you'll need software to complete your studies that a student majoring in psychology wouldn't need.
When it comes to technology, it's preferred to have the best setup you can afford, rather than trying to get by using an old computer or a slow internet connection. After all, the entirety of your learning depends on your ability to get online and complete assignments in an efficient and reliable manner!
How Long Does an Online Bachelor's Degree Program Last?
The typical online bachelor's degree program can last anywhere between three to four years. The timeframe depends on several criteria:
Are you a full-time or part-time student?
How many credits did you transfer in, if any?
How many credits are required to graduate?
Are you pursuing a minor, a double-major, or taking other courses that add to the workload?
Obviously, an online undergraduate program with 120 required credits will take less time to complete than one that requires 128 credits. Additionally, if you complete 15 college credits in high school, you've reduced the time you need to finish your degree by a full semester.
Furthermore, some colleges offer accelerated courses. Rather than taking a semester to complete a class, you might be able to finish a course in as little as 4-5 weeks. If you can take enough of these fast-paced courses (or test out of classes), you can really reduce the time needed to finish your degree so you can begin to explore career options.
Is Financial Aid Available for Online Bachelor Degree Programs?
Yes. Online learning qualifies for financial aid from many different sources. You can help fund your education with federal financial aid, like student loans. Grants and scholarships are often available. These funding sources don't have to be paid back like loans do.
In some cases, you might find financial aid sources that are specifically for online learning. There are programs for certain populations as well, like veterans, first-time college students, and international students, to name a few.
When considering what online bachelor's degree you want to pursue, research which schools offer the program online and compare their costs so you can get the best deal. Don't just look at tuition expenses, either. Factor in fees, books, software, and other charges, that way you have a complete picture of what your online degree might cost.
Further Reading: Want to learn more about advancing your education? Check out the Top Accredited Online Colleges Low Tuition and 30 Accredited Online Colleges for Psychology.