Share this infographic on your site!
How To Get A Free Education
The Growing Cost of an Education:
In the 2011-2012 school year, the average cost for full-time, in-state public tuition was roughly $15,000.
This includes tuition, fees, books, and housing.
For those who can't afford a university education, or those who simply want to continue to learn, the cost is just too high.
There are plenty of ways to continue your education… Without the price tag.
Try Using Open, Online Courses
Open CourseWare
OCWs are teacher-oriented courses, offered for free on many different platforms
Massive Open Online Courses (MOOCs)
Similar to OCWs, MOOCs are student-oriented and are offered by universities as online versions of their classes.
Examples of open course platforms:
Coursera
Community includes over 7.5 million registered students
Offers over 650 courses
Partnered with 109 universities and organizations
edX
Includes over 150 courses in a variety of different subjects.
Founded by MIT and Harvard in 2012.
Over 100,000 certificates have been earned by edX students
Khan Academy
The site offers over 5,000 instructional videos on a wide range of topics
10 million unique visitors every month
Bill Gates has said that he uses Khan Academy to teach his kids math.
Both MOOCs and OCWs are collections of high-quality, curated materials
iTunesU
Over 1 billion content downloads
Approximately 1,200 universities and 1,200 K-12 schools host content
Over 2,500 public courses exist
Schools can also post courses available exclusively to their own students
Students on iTunes U can access video and audio lectures as well as class notes, reading material and supplementary resources from their computers or Apple devices
30% of iTunes U traffic is from mobile users
Heavy course contributors include MIT, Oxford, Yale and Stanford
YouTube EDU
YouTube EDU is a resource collects much of Youtube's educational content and puts them in one convenient place
Lectures, lessons, and speeches are available in convenient categories ranging from math, to history, to education
Contributors include TEDTalks, the Smithsonian and a number of universities
Audit Classes
Many university programs allows students to register to audit a course
This means that a student attends the course and does coursework without receiving a grade
Auditing students may be limited
They may not be able to take exams or participate in certain aspects of the class
This is often done for personal enrichment
The course does not result in a traditional grade
Most universities do not charge to audit a course, but do require enrollment in the university
While a degree can take you places, it's not a possibility for everyone. There are plenty of ways, however, to continue an education without breaking the bank.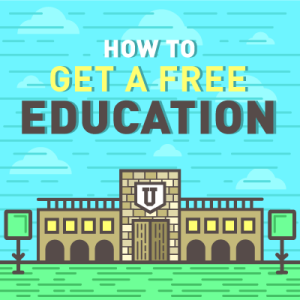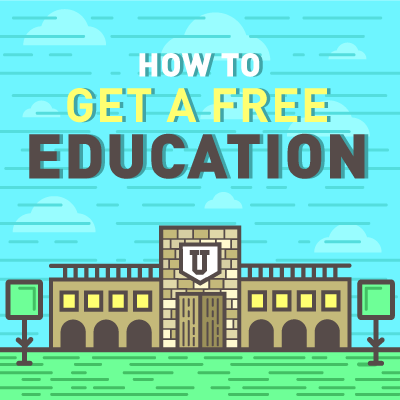 Sources:
http://money.cnn.com/101/college-101/college-cost.moneymag/index.htmhttp://opencontent.org/blog/archives/2909http://www.insidehighered.com/news/2013/03/08/researchers-explore-who-taking-moocs-and-why-so-many-drop-outhttps://www.coursera.org
https://www.edx.org/schools-partnershttp://oedb.org/ilibrarian/top-89-open-courseware-projectshttp://live.fastcompany.com/Event/A_QA_With_Salman_Khanhttp://mashable.com/2013/02/28/itunes-1-billion-downloadshttps://kb.wisc.edu/ls/page.php?id=26734