Whether you're an active-duty member of the military or have already been discharged or retired, you'll need a plan for your transition back to civilian life and your future in the civilian workforce. While this might seem like a daunting prospect, especially if you went straight into the military from high school, you're actually in a strong position. The military teaches invaluable skills like discipline, teamwork, and integrity that will not be common skills among the average, untrained student or civilian population.

Featured Programs
It's for these reasons that employers look favorably on past military experience. But to truly set yourself up for the best possible salary expectations and career growth in the future, you should consider pursuing a course of higher education. Of course, you may have already given consideration to further study, but perhaps you're worrying about the costs of a college education. What you may not know is that there are numerous non-repayable scholarships available to people specifically in your position.
Scholarships for Veterans and Active-Duty Military
Scholarships are financial awards that do not need to be repaid, making them the ideal way to fund your education without the worry that you're accruing more student debt. They can come from a range of sources, including private companies, government organizations, public figures, and many of the colleges and universities across the United States. But unless you complete a FAFSA, or Free Application for Federal Student Aid, many of these schemes won't consider you for the award. Others require you to submit a separate application or write a personal essay.

Competition for scholarship funding can, understandably, be quite fierce among students across the country. However, there are many scholarships available that are designed specifically for active-duty military and honorably discharged veterans. Applying for these schemes means you could be up against significantly fewer applicants. Below, we'll look at a range of these types of scholarships. We've also included a range of scholarships designed for the spouses or children of service members, as we appreciate that several generations of the same family often serve their country, and so these scholarships may be relevant to you.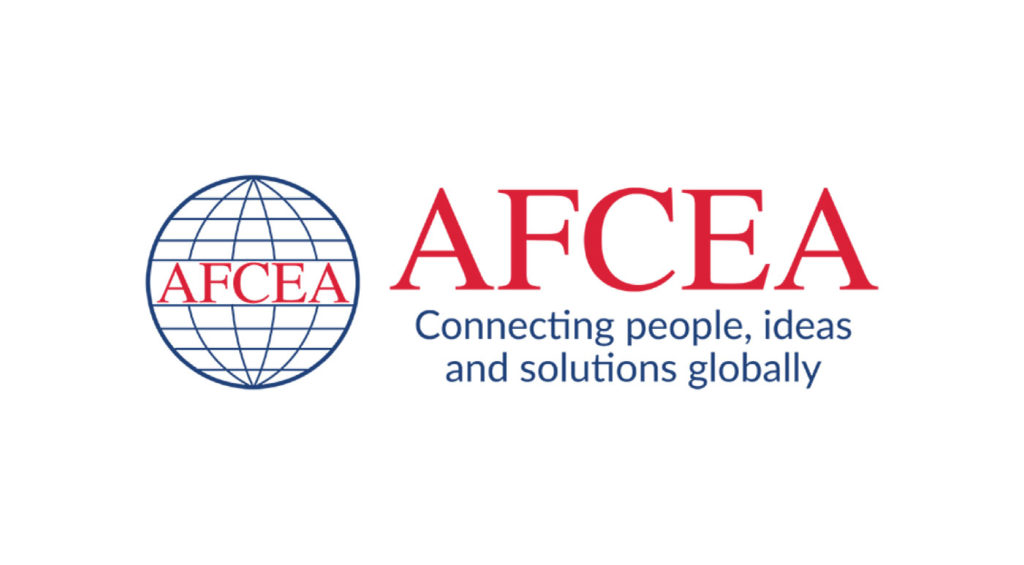 Award: $2,500
AFCEA Military Personnel Scholarships
4400 Fair Lakes Ct.
Fairfax, VA 22033
(800) 336-4583
AFCEA stands for "The Armed Forces Communications and Electronics Association." It's an education foundation that awards yearly merit-based scholarships to serving members of the military, both men and women. You're also eligible if you have been honorably discharged from the military, providing you're enrolled in an accredited degree program. The program must be related to technology, computer science, or engineering. Whether you're active-duty or a veteran, you'll also need to be a U.S. citizen who has achieved a minimum of sophomore status in a four-year undergraduate program. You'll also need a minimum GPA of 3.0.

There's more than one type of AFCEA scholarship available, but you're only allowed to apply to one when you submit your application. You should read through the eligibility criteria that apply to each type of scholarship, too; each award has other conditions that must be met. For example, for the AFCEA War Veterans Scholarship, you must have been deployed on one of the following Overseas Contingency Operations while on active duty:

Operation Enduring Freedom
Operation Iraqi Freedom
Operation New Dawn
Operation Inherent Resolve
Operation Freedom's Sentinel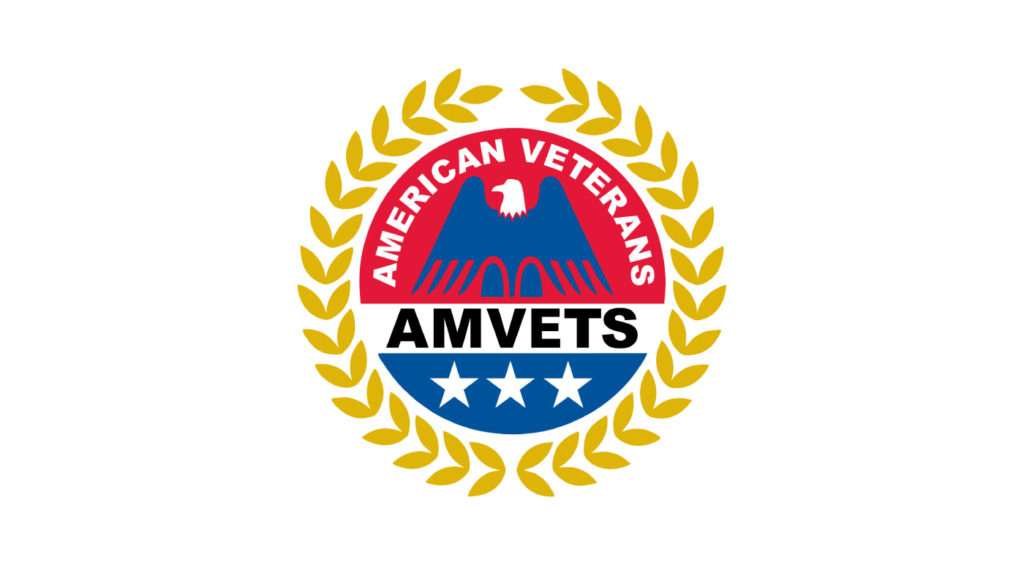 Award: Up to $12,000
AMVETS Scholarships
4647 Forbes Blvd.
Lanham, MD 20706
(301) 683-4031
American Veterans, or AMVETS, provides scholarships for both active-duty military and veterans who have been honorably discharged. To be eligible, you'll need to hold a high school diploma or its equivalent (i.e. a GED) and be a U.S. citizen. You must also provide proof of your status as an active-duty service member or veteran. Additionally, you cannot be in default on any prior loans from the federal government. The application process opens in January and closes at the end of April, with six different scholarship programs available:

Veterans, Active Duty, Guard, and Reserves Scholarship – For any military-affiliated students that fall into one of these four categories, there are three scholarships of $4,000 available, with a payment of $1,000 made each year of study on a four-year program.
Spouse Scholarship – This scholarship awards a single payment of up to $4,000 to the spouse of a military-affiliated person. Again, the payment is split into four $1,000 payments across a four-year course of study.
Children/Grandchildren – High School Seniors Scholarship – Six scholarships of $4,000 are reserved for children or grandchildren of military-affiliated persons, with a $1,000 payment made each academic year.
JROTC High School Senior Scholarship – This scholarship is reserved for a single JROTC Senior Cadet each year. The award of $1,000 must be used within five years of being paid.
The Dr. Aurelio M. Caccomo Family Foundation Memorial Scholarship – This scholarship program awards two scholarships of $12,000, with $3,000 awarded per year to each student.
The Donald Montana Distinguished Military Veteran Memorial Scholarship – One scholarship of $4,000 is awarded, with a $1,000 payment made for each year of study.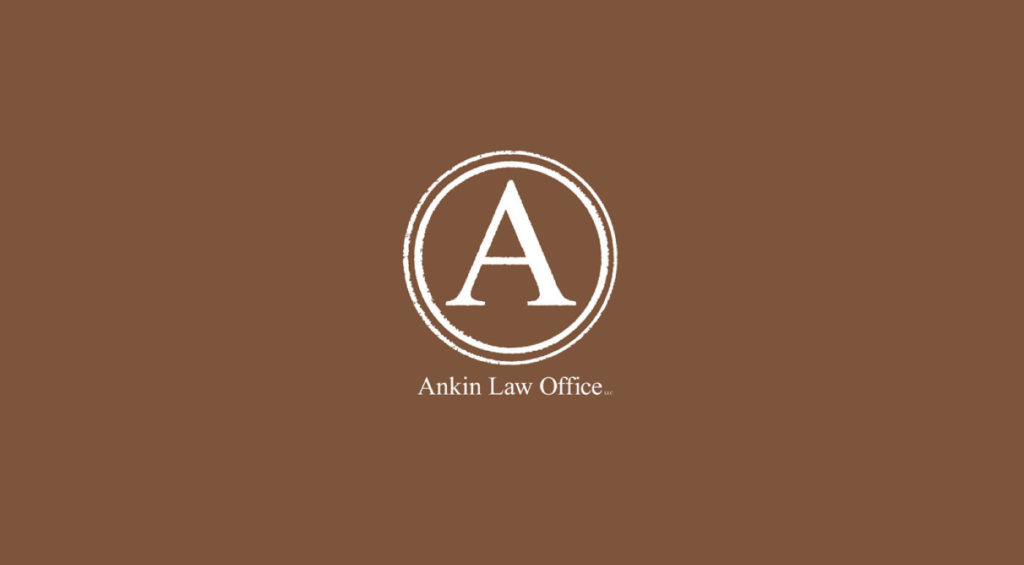 Award: $1,000
Ankin Law Office LLC
10 N. Dearborn St., Suite 500
Chicago, IL 60602

U.S. law firm Ankin Chicago set up this scholarship in support of veterans looking to transition to a civilian career. It pays $1,000 towards the cost of tuition or study supplies and requires you to write a personal statement as part of your application. The scholarship program is open to applicants who are U.S. military veterans, in addition to their immediate family members, who will be enrolled full-time in the subsequent fall. You qualify if you are looking to study at an accredited community college or university, at the graduate or undergraduate level, or are starting a vocational program.
Award: $1,000
Army Staff Sgt. Special Agent Richard S. Eaton Jr. Scholarship
4803 Atlas Cedar Way
Aberdeen, MD 21001
This scholarship fund was created in memory of U.S. Staff Sgt. Special Agent Richard S. Eaton Jr. The $1,000 award is for active-duty military or veterans who wish to study in the fields of counterintelligence, national security, or alliance building. As part of your application, you'll need to write a 600-word essay and submit it with a personal statement, resume, and photograph. There are two application deadlines of January 31 and July 31.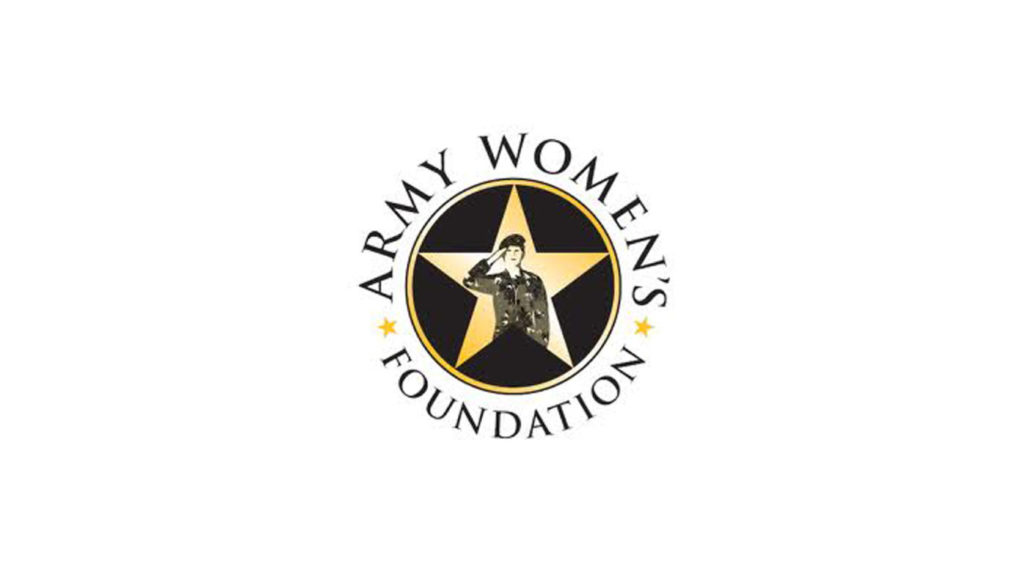 Award: $1,000 – $2,500
Army Women's Foundation Legacy Scholarship
P.O. Box 5030
Fort Lee, VA 23801
(804) 734-3078
Women haven't always been allowed to serve in the military on active duty, but they've achieved some incredible things. The Army Women's Foundation Legacy Scholarship program awards up to $2,500 funding to support women who want to study at the undergraduate or graduate level. Whether you're on active duty or an honorably discharged veteran, you can apply, provided you're studying at an accredited U.S. institution and have achieved a GPA of 3.0 or higher. You'll have to submit a personal essay, resume, transcripts, and recommendations with your application, as well as evidence of your service. Applications close January 15.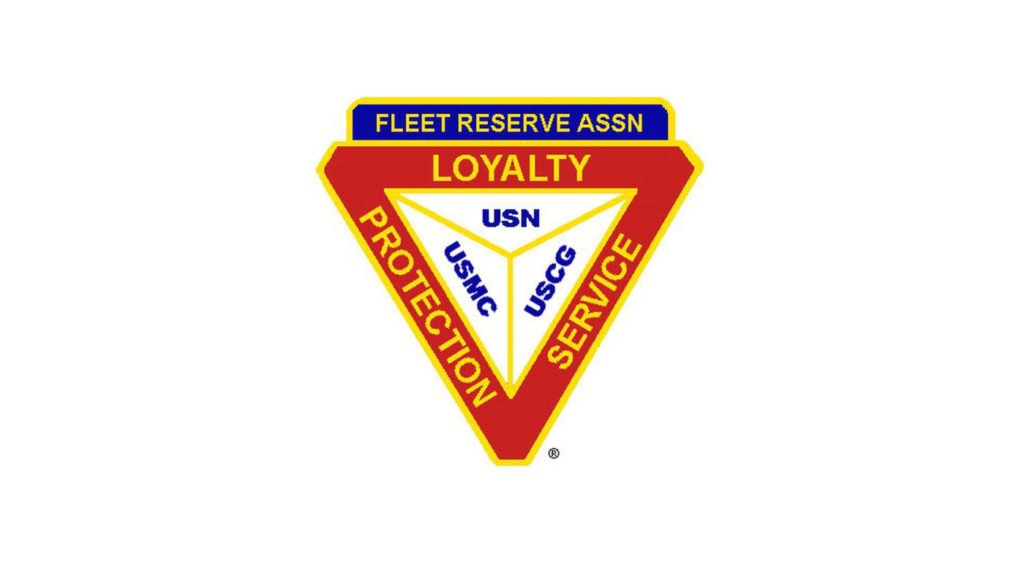 Award: $5,000
125 N. West St.
Alexandria, VA 22314
(703) 683-1400
The FRA, or Fleet Reserve Association, runs a scholarship program that pays up to $5,000 to successful applicants who want to study at the graduate or undergraduate level. The program is open to veterans who have been honorably discharged, and more than one award is paid each year; in fact, approximately $100,000 in payments are made per academic year. This is a needs-assessed scholarship that also looks at academic success in determining who should be awarded the funding. More than one scholarship is offered by this organization, so to find the one relevant to you, you can look at the FRA's full list.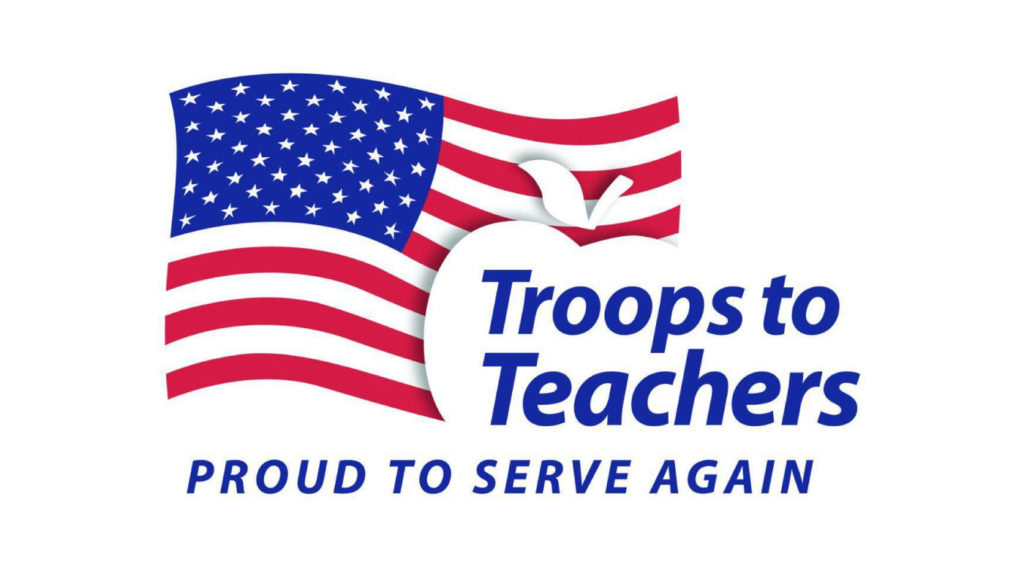 Award: Up to $10,000
Troops to Teachers Program
6490 Saufley Field Rd.
Pensacola, FL 32509
(850) 452-1194
This is a scholarship program that's funded directly by the U.S. government, specifically the Department of Defense. The program aims to boost the quality of education offered in the United States by encouraging those with extensive military experience to transition into teaching. Any active-duty military or former members of the U.S. Armed Forces are eligible to apply, though you'll need to submit evidence of your service. You will also ideally need to have a background in teaching and education, plus you should be prepared to submit a personal statement. The application deadline is April 15.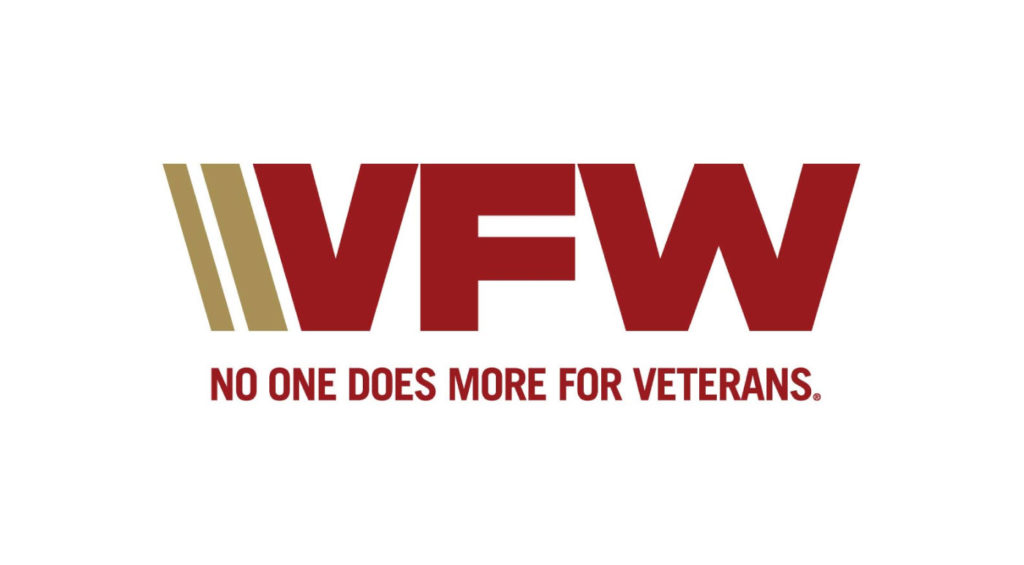 Award: Up to $5,000
VFW National Headquarters
406 W. 34th St.
Kansas City, MO 64111
(816) 756-3390
This scholarship was set up and provided by the Veterans of Foreign Wars association. The scholarship program, Sport Clips Help a Hero Scholarship, pays up to $5,000 to successful applicants, with payments being made directly to your chosen institution to help cover the cost of tuition fees. Eligibility requires that you be a U.S. citizen who has been honorably discharged from the military – this isn't a scholarship for active-duty military service members. It's also a needs-assessed scholarship, meaning those in the greatest financial need have the best chance of being successful in their application.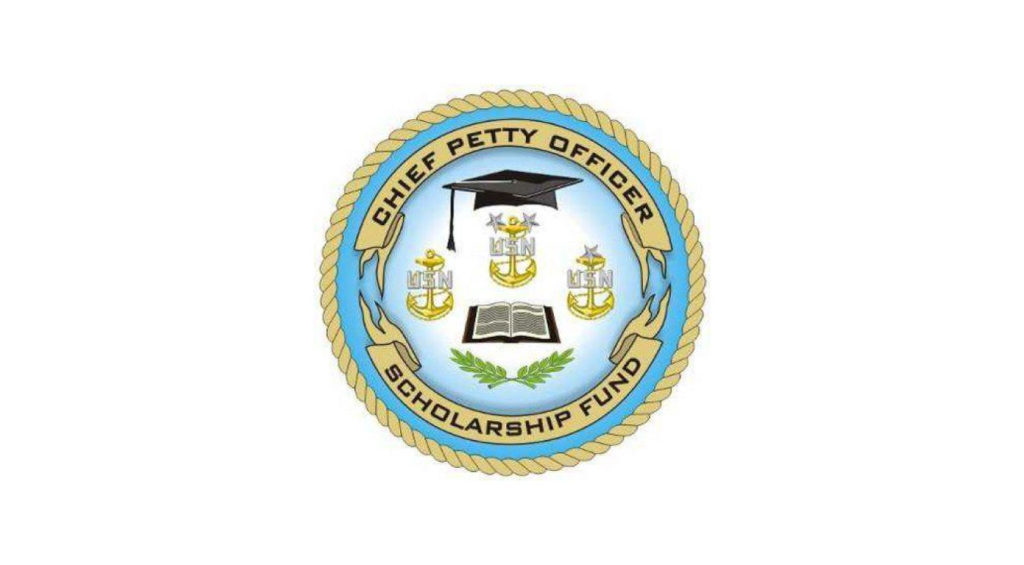 Award: $2,000
Chief Petty Officer Scholarship Fund
328 Office Square Ln., Suite 101A
Virginia Beach, VA 23462
Each year, this scholarship fund awards up to 60 scholarships valued at $2,000 each. The aim of the fund is to improve access to higher education not only for service members but also for their family members. With an application deadline of April 1, eligible applicants should have graduated from an accredited high school or be about to graduate; intend on entering a community college, vocational college, or university to study at the undergraduate level; and be an immediate family member of an active-duty, reserve, retired, or deceased Chief Petty Officer of the U.S. Navy.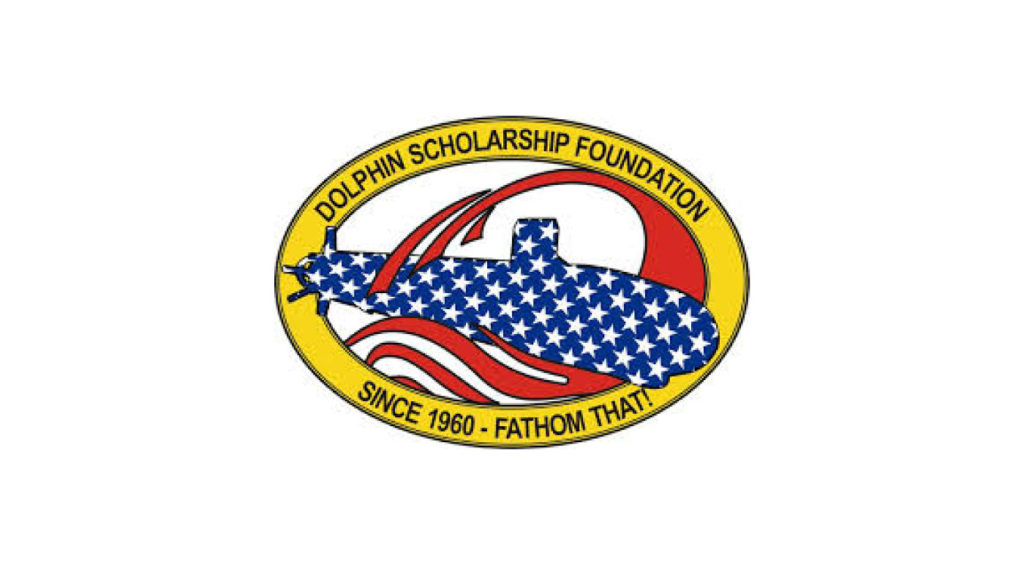 Award: $3,400
4966 Euclid Rd., Suite 109
Virginia Beach, VA 23462
The Dolphin Scholarship Fund awards up to 115 yearly scholarships with a value of $3,400 to stepchildren or children who are dependent on an active-duty member of the U.S. Navy's Submarine Force. These dependents must be under the age of 24 and unmarried. In addition, the relevant member of the Submarine Force must have served at least eight years in order for their dependent(s) to qualify. Final selection from the pool of applicants is based on academic merit and financial need, as well as participation in extracurricular programs. Applications must be received no later than February 28.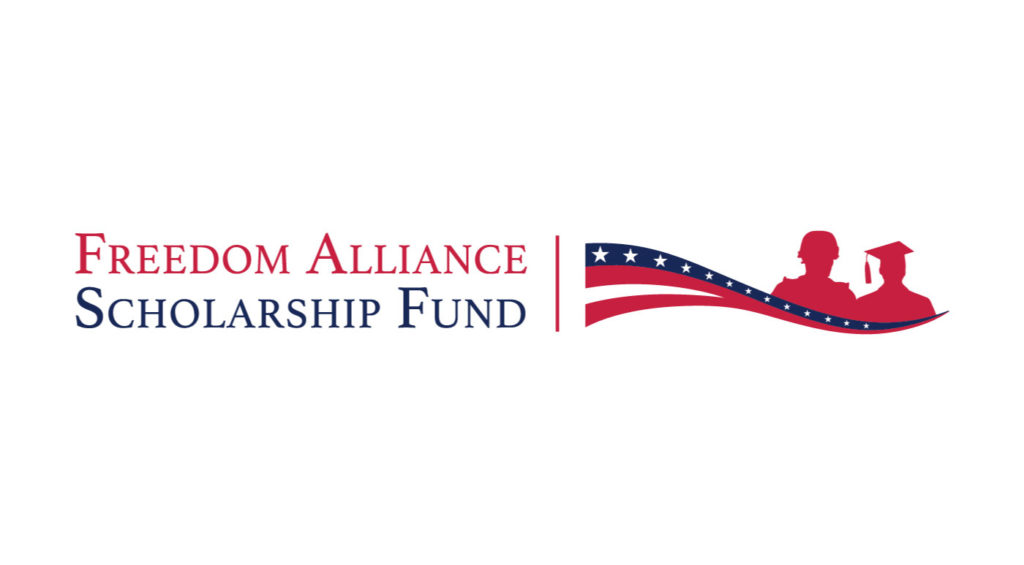 Award: Up to $25,000
Freedom Alliance Scholarship Fund
22570 Markey Ct., Suite 240
Dulles, VA 20166
(703) 444-7940
Among the largest scholarships available, the Freedom Alliance Scholarship Fund supports students who are the dependent children of an active-duty man or woman killed or disabled while serving their country. To be eligible, you must be a high school senior or graduate and enrolled (or accepted into) any accredited U.S. higher education institution. The fund is driven by public donations and has been able to award more than $14 million since its establishment. Applications must be submitted by June 30.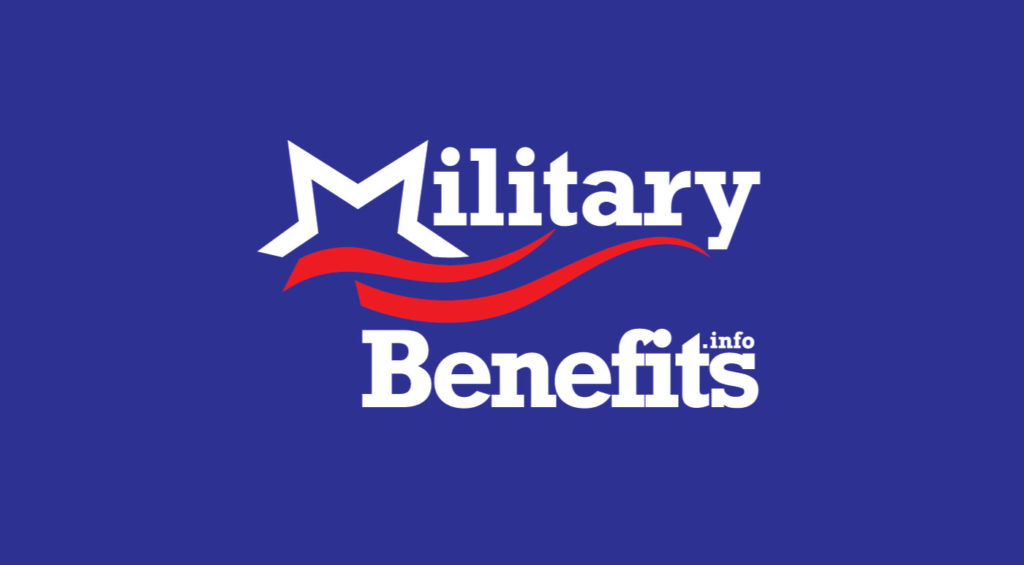 Award: Up to $5,000
General George S. Brown Spouse Tuition Assistance Program
241 18th St., Suite 202
Arlington, VA 22202
(703) 972-2650
This scholarship is offered by the Air Force Aid Society and awards up to $5,000 to spouses of active-duty U.S. Air Force members. Specifically, the award provides tuition assistance based on a rate of 50% of unpaid tuition per course; the maximum is $1,500 per academic year. Eligibility requires the serviceman or woman to be serving overseas, and applicants must be married to this person, in addition to being a high school graduate, and enrolled in a full-time undergraduate program. You'll also need a minimum GPA of 2.0.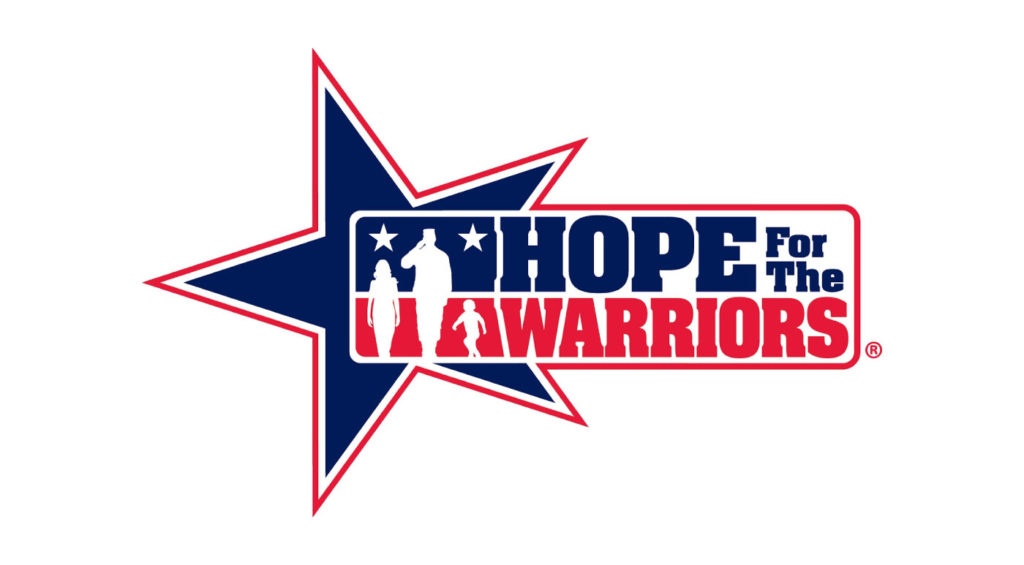 Award: $1,500 – $2,500
Hope for the Warriors Spouse/Caregiver Scholarships
5101 Backlick Rd.
Annandale, VA 22003
(877) 246-7349
This annual scholarship is offered to military spouses and caregivers in financial need who wish to study at an accredited higher education institution in the U.S. Alongside your application, you'll be asked to submit a certification form, evidence of the injury or death inflicted upon your spouse, and a personal essay that highlights your academic achievement and personal aspirations. In total, the fund offers five different scholarships to various types of students: the Honorary Scholarship, New Beginnings Scholarship, Restoring Family Scholarship, Restoring Hope Scholarship, and the Restoring Self Scholarship. For information on each scholarship, you can visit the Hope for the Warriors website.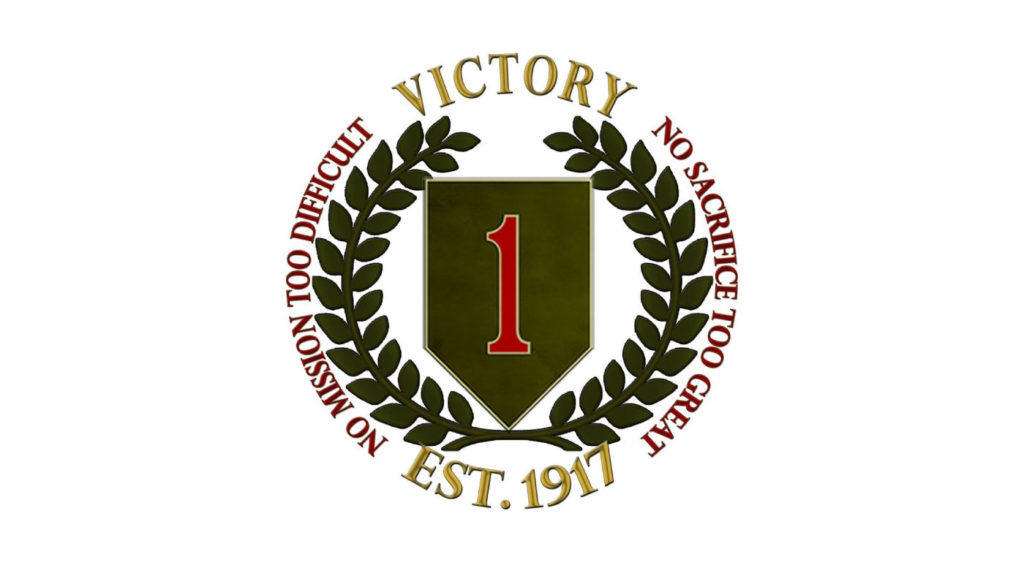 Award: $10,000
1st Infantry Division Foundation
P.O. Box 607
Ambler, PA 19002
The Huebner Scholarships are generous financial awards of $10,000, which are paid out in four installments for four-year courses, with $2,500 payments made at the beginning of each academic year. The scholarships were named after Lieutenant General Clarence L. Huebner, who was a 1st Infantry Division commander in World War II. Applications are welcomed from grandchildren or children of soldiers who have served as part of this division in the U.S. Army. Applications are due by February 1 and should be accompanied by a 200-word personal essay, transcripts, your college acceptance proof, and evidence of military service. You'll also need two letters of recommendation.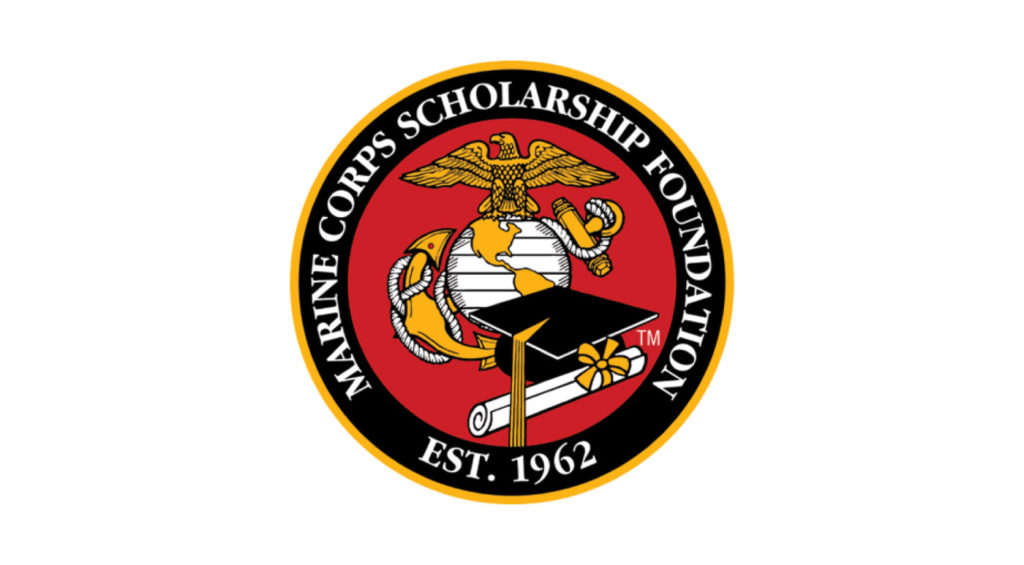 Award: $30,000
Marine Corps Scholarship Foundation
909 North Washington St., Suite 400
Alexandria, VA 22314
(703) 549-0060
As one of the highest value scholarships we've found, the Marine Corps Scholarship Foundation awards are made available to children of active-duty, reserve, or veteran U.S. Marines. Founded in 1962, the foundation is the United States' oldest and biggest provider of need-based scholarships to military dependents. As an applicant, your minimum cumulative GPA must be at least 2.0. You will also be means-assessed as part of the application process, and your family's gross income cannot be higher than $93,000 for the year in which you apply.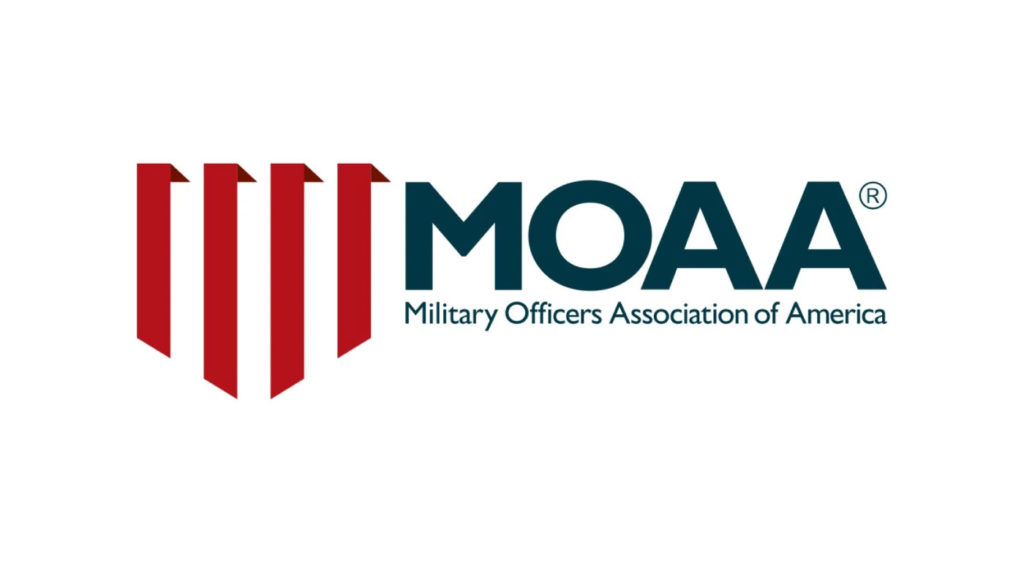 Award: Varies
Military Officers Association of America Scholarship Fund
201 North Washington St.
Alexandria, VA 22314
(800) 234-6622
The Military Officers Association of America, or MOAA, was established in 1948 and grants varying scholarships to students who are the dependents of active-duty, former, or retired warrant officers. To obtain full funding for up to five years of college or university study, you must be enrolled at an accredited U.S. institution, be 24 years old or younger, and have a good military track record.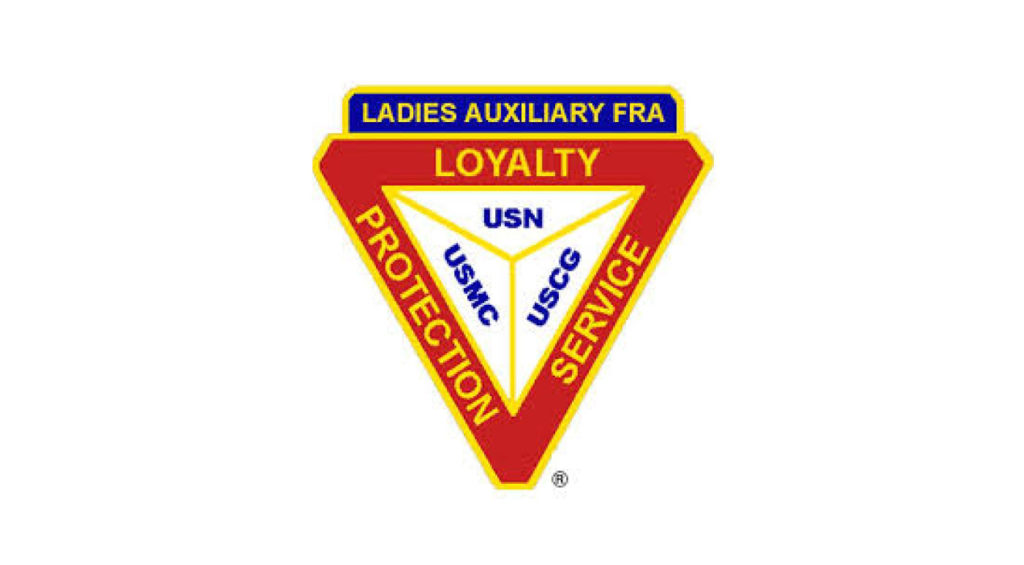 Award: $5,000
Ladies Auxiliary of the Fleet Reserve Association Scholarships
2712 Holly Ridge Rd.
Orange Park, FL 32073
(904) 269-2136
Every year, this association – shortened to LA FRA – awards $5,000 scholarships to both male and female students who wish to study at the undergraduate or graduate level. To be eligible for this scholarship, applicants should be the direct children or grandchildren or a military member belonging to the FRA or LA FRA. There are a couple of additional scholarships awarded by the same organization, which can be viewed on the association's website.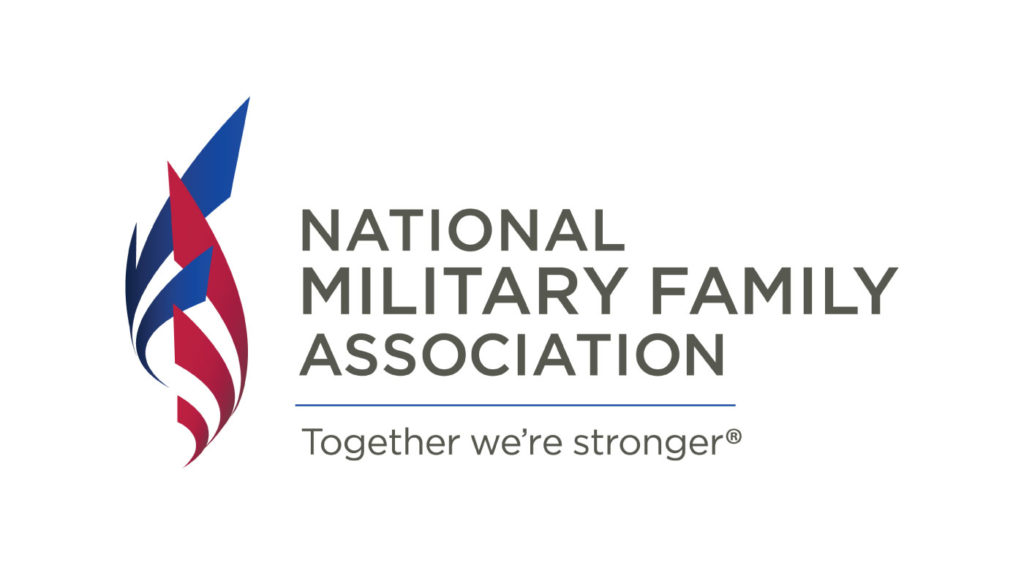 Award: Up to $5,000
Joanne Holbrook Patton Military Spouse Scholarships
2500 North Van Dorn St., Suite 102
Alexandria, VA 22302
(703) 931-6632
This scholarship is funded by the National Military Family Association and offers up to $5,000 in tuition support to any spouse of an active-duty, reserve or guard, or retired service member. The funding can be used for undergraduate or graduate degrees or toward the costs of vocational training. To apply, you'll need to submit a copy of your marriage certificate and a military verification document. Applications must be made by February 3.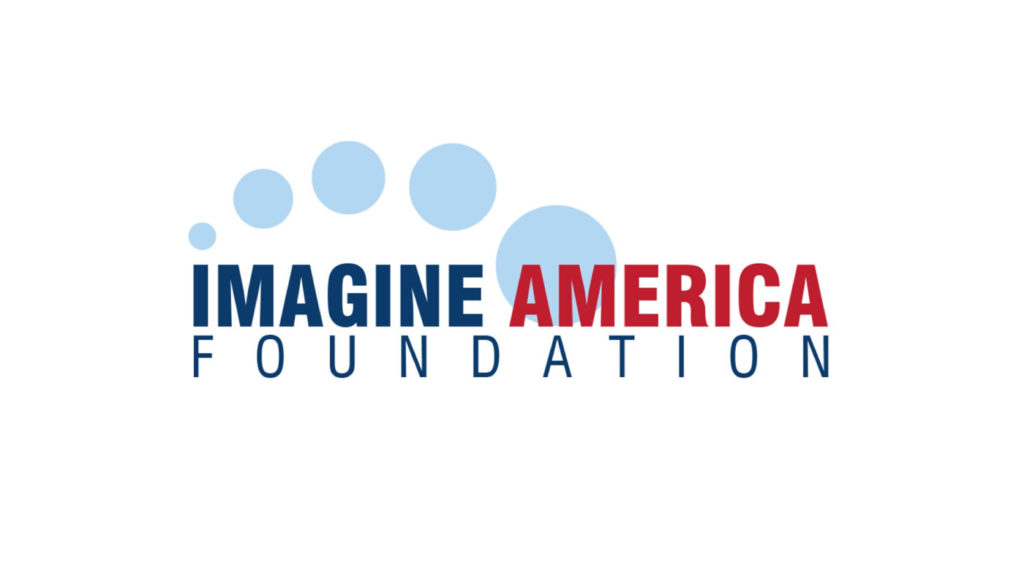 Award: $1,000
14200 Park Meadow Dr., Suite 117s
Chantilly, VA 20151
Made possible by Imagine America's Military Award Program, this fund offers $1,000 scholarships to active-duty military service members as well as veterans who have been honorably discharged or have retired. To be eligible, you'll need to be enrolling at a participating U.S. college or university, in addition to having strong academic performance and financial need. You can check out the scholarship fund's website for more information on participating institutions.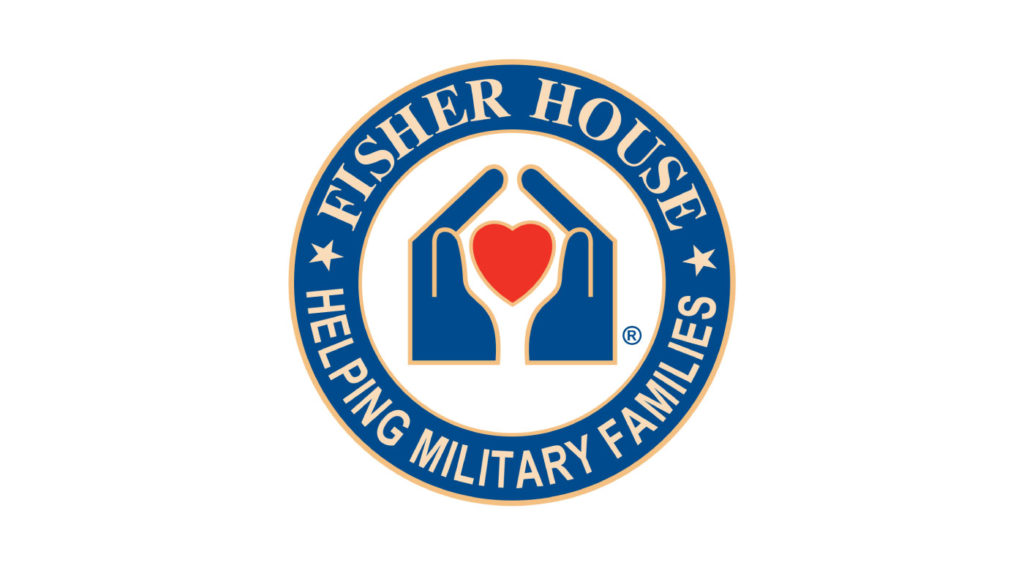 Award: $2,000
12300 Twinbrook Pkwy, Suite 410
Rockville, MD 20852
(888) 294-8560
The Fisher House Foundation Scholarships are $2,000 awards given to unmarried children of active-duty, reserve, or retired military commissary customers. To be eligible beyond this requirement, you (or your children) must be enrolled full-time in a four-year undergraduate program. You cannot be older than 23 years of age and must have a GPA of 3.0 or above.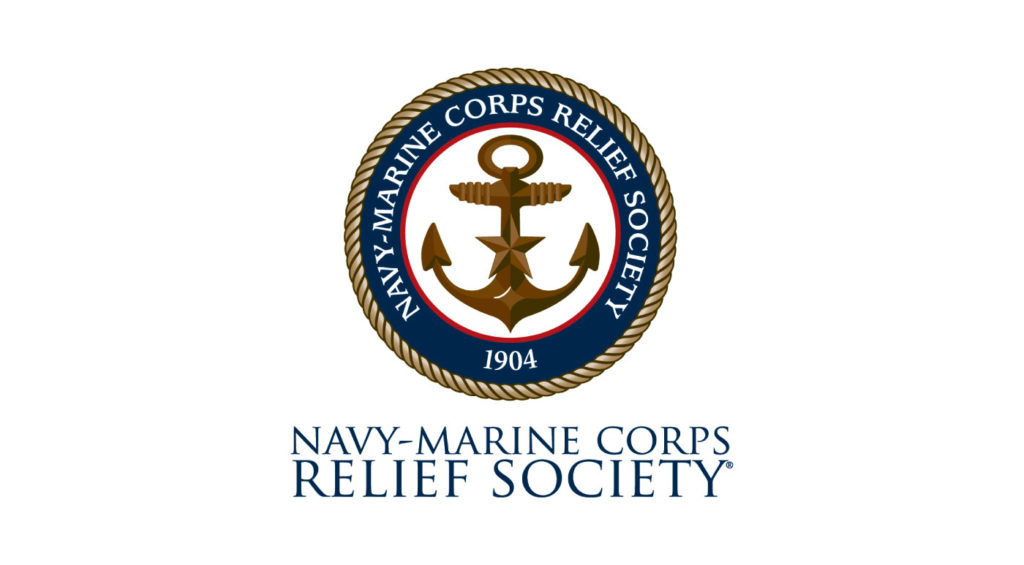 Award: Up to $3,000
Military Spouse FINRA Fellowship Program
1940 Duke St., Suite 200
Alexandria, VA 22314
(703) 684-4484
These scholarships are made possible by the Financial Industry Regulatory Authority, or FINRA, and cover the costs associated with paying certification fees. FINRA also provides a stipend each month to spouses of military personnel who want to take part in a training program to become an Accredited Financial Counselor. Deadlines can vary, and you should contact the organization for more information or help with the application process.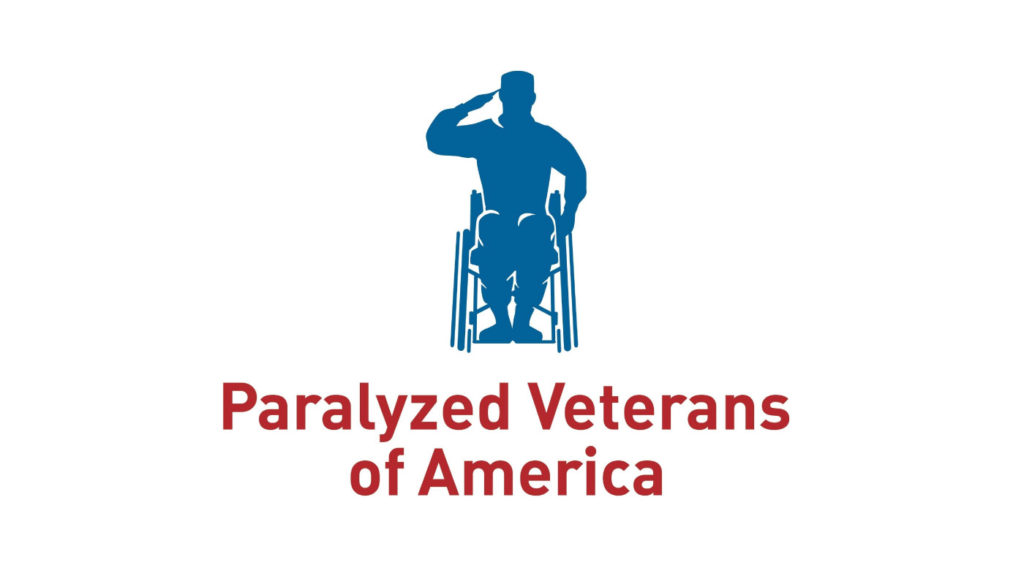 Award: $3,000
Paralyzed Veterans of America Scholarships
801 Eighteenth St. NW
Washington, DC 20006
(800) 424-8200
This scholarship fund was established to offer some financial support to wounded military servicemen and women and their families. Up to $3,000 can be awarded to paralyzed veterans or their spouses; related unmarried children under the age of 24 years old may also apply. As an applicant, you need to be a U.S. citizen, accepted into or currently enrolled in a full- or part-time program, and have a strong academic track record. Applications should be made no later than December 31.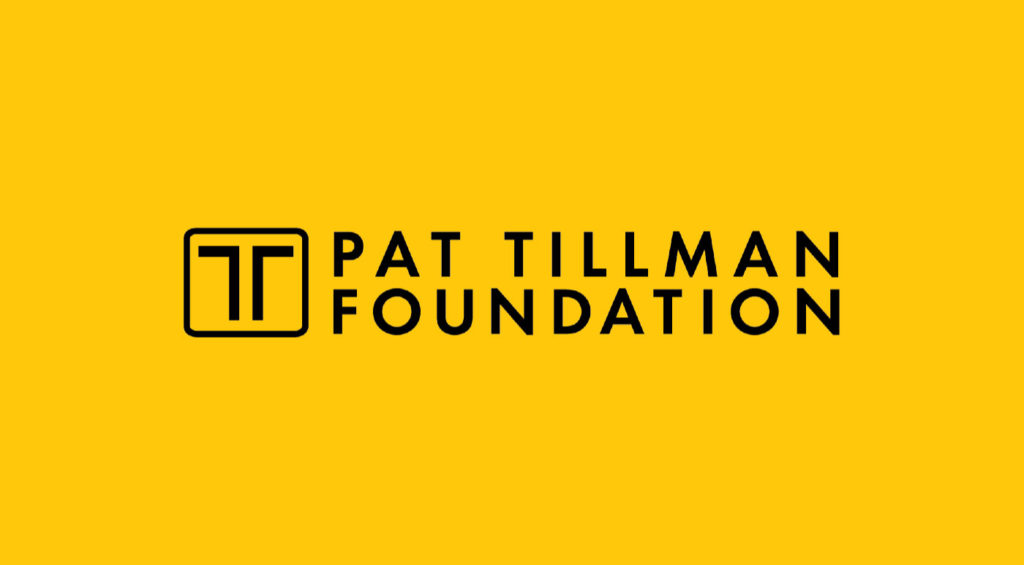 Award: Varies
Pat Tillman Scholarships
217 North Jefferson St., Suite 602
Chicago, IL 60661
(773) 360-5277
This foundation was created in honor of a man named Pat Tillman who sidelined his incredible NFL career to serve his country after the events of 9/11. The fund was established after Pat lost his life in the service. Each year, the Pat Tillman Scholarships are awarded to active service members belonging to any branch of the U.S. military. The funding can be used toward graduate or undergraduate study, or toward a doctoral degree. You'll need a minimum GPA of 3.0 to apply, as well as evidence of your service.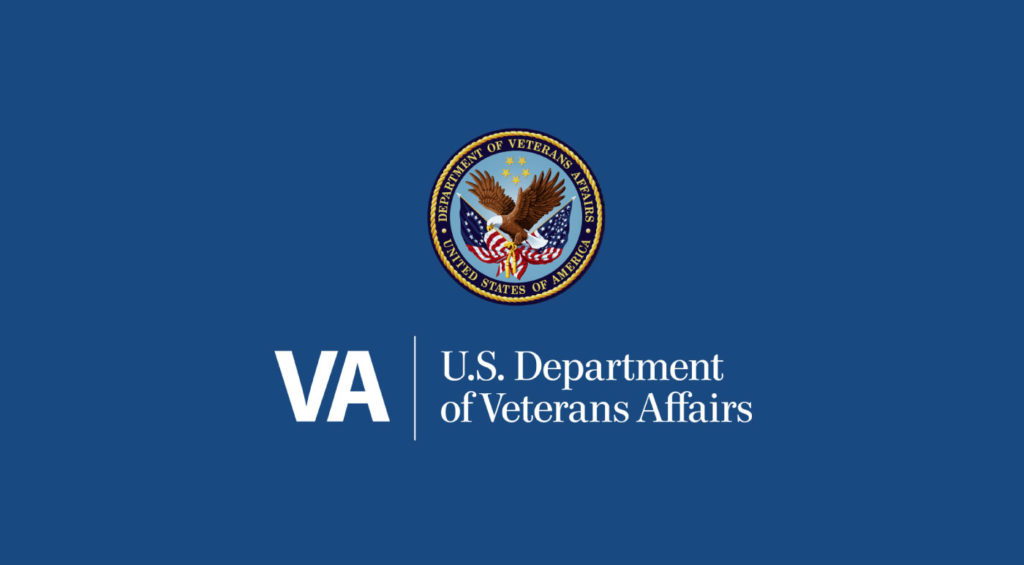 Award: Varies
Veteran Affairs Yellow Ribbon Program
810 Vermont Ave. NW
Washington, DC 20420
(877) 222-8387

The Yellow Ribbon Program is a program in which many colleges and universities across the United States participate. It's a part of the Post 9/11 GI Bill and is designed to reduce out-of-state tuition fees for service members and veterans. To be eligible for aid, you need to have served a minimum of 36 months in active duty following the events of 9/11, but as long as you qualify, you'll have the tuition costs of public schools covered and those of private schools reduced.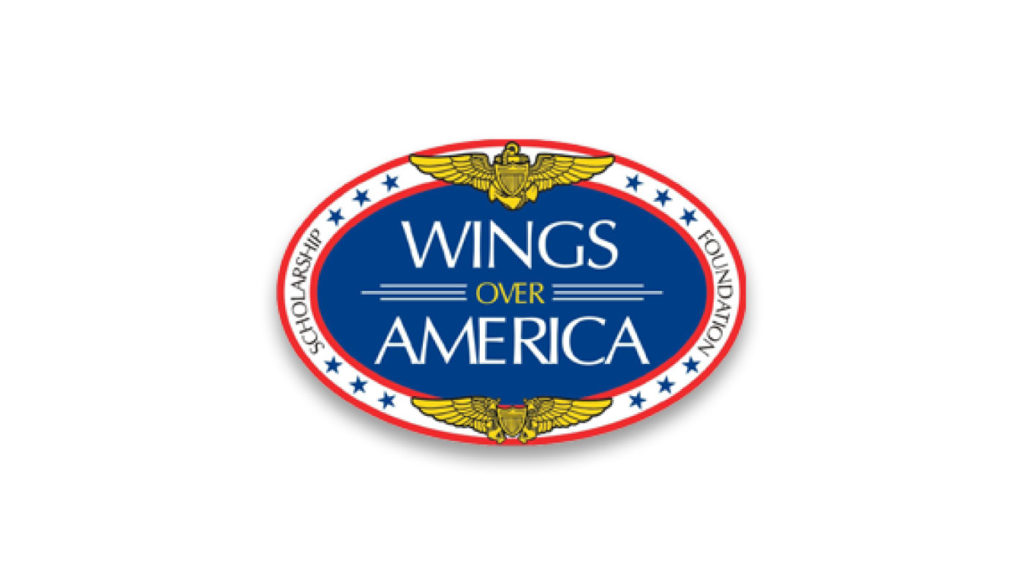 Award: Up to $5,000
Wings Over America Foundation Scholarships
4966 Euclid Rd., Suite 109
Virginia Beach, VA 23462
(757) 671-3200 ext. 117
Each year, the Wings Over America Foundation awards scholarships of up to $5,000 to spouses and dependents of any U.S. Navy servicemen or women who are on active duty, retired, or deceased. To be eligible, you must be the biological son or daughter, or married spouse, of such a person. You'll also be assessed for financial need, and your academic performance will be taken into consideration. Participation in community service events could help improve your chances of being selected, too.

Study Benefits for Military and Ex-Military Students
Scholarships are invaluable, but there are other types of funding available to you as someone who has spent time in the U.S. military. The U.S. government spends billions of dollars each year on supporting students who want to pursue a college education. Student loans, grants, and federal work-study programs are part of this funding, but there are also other lesser-known benefits that you could be eligible for. The most comprehensive program of benefits for you is the GI Bill, which is available to large swathes of military members and veterans.

The GI Bill was established at the end of the Second World War in 1944, with thousands of graduates having benefited from the program in the many years since. This bill is actually an umbrella term that covers a wide range of benefits with different eligibility requirements and financial awards. Any educational benefit offered by the Department of Veterans Affairs is classed as a GI Bill benefit, so we'll look at exactly what benefits are available in more detail below.
Post-9/11 GI Bill (Chapter 33)
The name is a bit of a mouthful, but this is the most up-to-date term for the educational bill. As the name suggests, one of the requirements of the bill is that you've served in the military at some point since September 11, 2001. You'll be able to get benefits under this bill if you meet at least one of the below requirements:

Served at least 90 days on active duty (either all at once or with breaks in service) on or after September 11, 2001
Received a Purple Heart on or after September 11, 2001, and were honorably discharged after any amount of service
Served for at least 30 continuous days (all at once, without a break in service) on or after September 11, 2001, and were honorably discharged with a service-connected disability
Are a dependent child using benefits transferred by a qualifying veteran or service member
As is often the case with funding provided by the federal government, there's a lot of fine print to understand. One of the most important parts of this is how the benefit is broken down into different types of payments, as well as the amount that you're likely to get if you're accepted by the scholarship program. We've broken it down for you below.
Monthly Living Stipend
The monthly living stipend is a monthly allowance for your accommodation costs. The amount that's actually paid out is based on the Basic Allowance for Housing (BAH) for an E-5 with dependents. What's important to remember is that you will be paid an amount that's based on the ZIP code of your chosen institution, not your home's ZIP code.
Book and Supply Stipend
The books and supplies stipend is designed to help cover the cost of textbooks, stationery, and more. You could receive up to $1,000 at the start of each college semester, but the amount you'll actually receive is scaled against the number of credit hours that you're taking. You'll receive $41 per credit hour, with up to a maximum of $1,000 regardless of credit hours.
Relocation Allowance
If you're an out-of-state student who has applied to an institution far from your home address and state, then you may be eligible to receive a one-time relocation allowance payment. The amount available is up to $500, but to be eligible you will have to meet the following requirements:
You are living in a U.S. county that has no more than six citizens per square mile (according to recent U.S. census data), and:
You intend on relocating a minimum of 500 miles to live on-campus at your chosen higher education institution, or:
You are planning on traveling by air to attend your chosen educational institution where there are no land-based alternative modes of transport available to you
Benefit Tiering
In planning your finances for your impending course of study, this is one of the most important parts of the GI Bill to understand. The payments work on a tiering system, with applicants receiving varied amounts depending on their length of service in the U.S. military. Based on your time spent in service, you'll receive a percentage, from 40-100%, of the total award available. Here's how this breaks down:

A minimum of 36 months spent in service: 100%
A minimum of 30 days but discharged due to disability caused by service: 100%
Between 30-36 months: 90%
Between 24-30 months: 80%
Between 18-24 months: 70%
Between 12-18 months: 60%
Between 6-12 months: 50%
Between 90 days and six months: 40%
Montgomery GI Bill Active Duty
Over $73,000 in financial awards and other programs are available to military members under the Montgomery GI Bill, which bases payments on "the current maximum monthly payment rate of $2,050 multiplied by the 36-month limit." Thus, with this bill, you could receive funding for up to eight semesters, or four years of education at a higher education institution. The list of requirements is quite comprehensive, so it's worth checking them out on the bill's website, but as a rough guide, to be eligible for this bill, you will need to meet the below criteria:

You've contributed a minimum of $100 in your first year of service on active duty
You are a high school graduate or, alternatively, you have a high-school-equivalent qualification, such as the GED at time of application
You've spent a minimum of two years in active service in the military
You were discharged from the U.S. military with an honorable discharge
Vocational Rehabilitation and Education Program
Vocational Rehabilitation and Education services are available to you as an ex-military veteran and can help you fund a wide variety of vocational or training opportunities. You might receive funding to help undergo job training or resume development, or you might be supported in starting an apprenticeship, voluntary work, or even a post-secondary training course based at a college. In some cases, as a participant of this program, you might be eligible to receive a subsistence allowance during your time in a training or educational program.

The allowance is paid on a monthly basis like a salary and is based on your rate of attendance in your chosen program, whether that be full-time, part-time, or otherwise. The VA has provided extensive figures for 2019, but these could change on a yearly basis, so you should use them only as a general guide.

Federal Student Aid
Earlier, we mentioned the FAFSA, or Free Application for Federal Student Aid, which all students should complete for every year that they are enrolled in a program of higher education. Not renewing your application in subsequent years of study could result in you losing your existing grants or loans, so it's essential you do this every year. The application can be accessed online and follows the same process for all students, whether military-affiliated or otherwise. Once your application has been assessed, you might be informed that you're eligible for loans, grants, or scholarships specifically offered by the federal government.

Grants, like scholarships, generally do not have to be repaid. Your FAFSA application could deem you eligible for grants from the federal government, the state government for the state in which you reside, or even your chosen college or university. However, some grants you'll have to hunt down and apply for yourself. Grants offered directly by the government include Federal Pell Grants, Federal Supplemental Educational Opportunity Grants, Iraq and Afghanistan Service Grants, and Teacher Education Assistance for College and Higher Education Grants (TEACH). You can find out more about each type of grant by following the embedded links above.

Student loans are another source of funding that most students will need to support their college education. Like any loan, your student loans from the federal government will accrue interest, and they will have to be paid back after graduation. However, interest doesn't begin to accrue until after you've finished your studies. Not all loans come directly from the government; some are offered by banks or other financial institutions, so it's important you know who is lending the money and all of the attached terms like interest rates.

Another type of funding for students is called Federal Work-Study. If you're still on active duty, this is unlikely to be suitable for you, as it involves working in a community service or campus role to earn a salary as you study. But if you're in full-time education as a veteran, you could gain valuable civilian workforce skills and supplement your funding.

Finally, though we've covered many of the most well-known military scholarships already, there's some additional information on the Federal Student Aid website regarding financial aid for military families. One of the most relevant parts of this page is the information on "limited interest rates, no accrual of interest, and deferment of student loans;" these are special circumstances designed specifically for military-affiliated students, which could do exactly what they say: limit the interest you pay on student loans, halt the interest, or defer the date on which you must start repaying your student loans.