Whether you've recently left the military or you're still on active duty and thinking about life after service, one option that's open to you is higher education. Choosing a path to carve out in civilian life can be tricky when you've spent a long period in the service, but there are many reasons to choose higher education as a next step. Not only will you gain in-depth knowledge in a specialist field, making you more employable and increasing your salary potential, but you'll also have access to specialist student services that support you in career preparation and other relevant skills.
Featured Programs
As a military or ex-military student, you'll also have a range of transferable skills that you've built up throughout your time serving your country. Integrity, discipline, and hard work ethic are just some of the unique traits that are often found in military and ex-military students, and these are characteristics that few students will be able to match in the average student body. With this life experience, you'll also be prepared for the expectations placed on you as a student in higher education, with a workload that can often come as a shock to students who have just graduated from high school.
But how do you choose the right institution for you? After all, there are more than 5,000 colleges and universities across the United States, and some are better prepared for and more supportive of students who are currently serving in the military or who have recently left a career in the service. Many of these institutions offer support and resources that will be invaluable in helping you to adjust back to civilian life and find a career that best utilizes your unique skills. So, in this article, we've looked at the best colleges for military and ex-military students, identifying both the best brick-and-mortar colleges and the best online schools.
The Best Brick-and-Mortar Colleges
Brick-and-mortar colleges are traditional venues through which students earn college degrees, featuring time on-campus, life and events among peers, and live, scheduled lectures. There are advantages and disadvantages to both full-time attendance on campus and distance learning. As a distance learner, you'll have to be self-motivated and manage your own schedule carefully, whereas on-campus, you'll have less room for distractions from your studies. However, you'll also pay significantly more in tuition fees for living on campus, owing to the cost of dorms, meal plans, and other expenses. Of course, if you're still serving in the military, full-time campus study might not even be an option for you. Nevertheless, here is our list of the best brick-and-mortar colleges for ex-military and active service military students.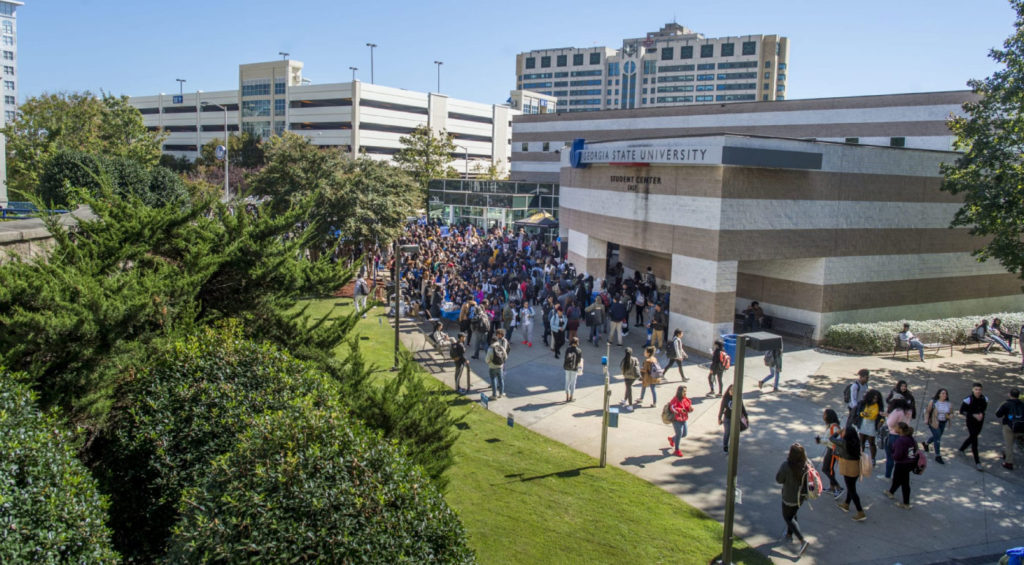 At Georgia Southern University, as a veteran entering full-time education or an active-duty military service member, you'll be surrounded by like-minded peers. Roughly 8% of students at this institution are either currently serving or are veterans, which makes GSU one of the most popular universities for people like you in the country's top ten. Each year, more than 3,500 military-affiliated students are enrolled at the university, and it's easy to see why GSU is a popular choice for students like you. The institution has numerous benefits specifically for active military members and veterans, including fee waivers, specialist scholarships, and Military Resource Centers based at each campus. It should come as no surprise, then, that for six years straight, GSU has made the list of top Military Friendly schools.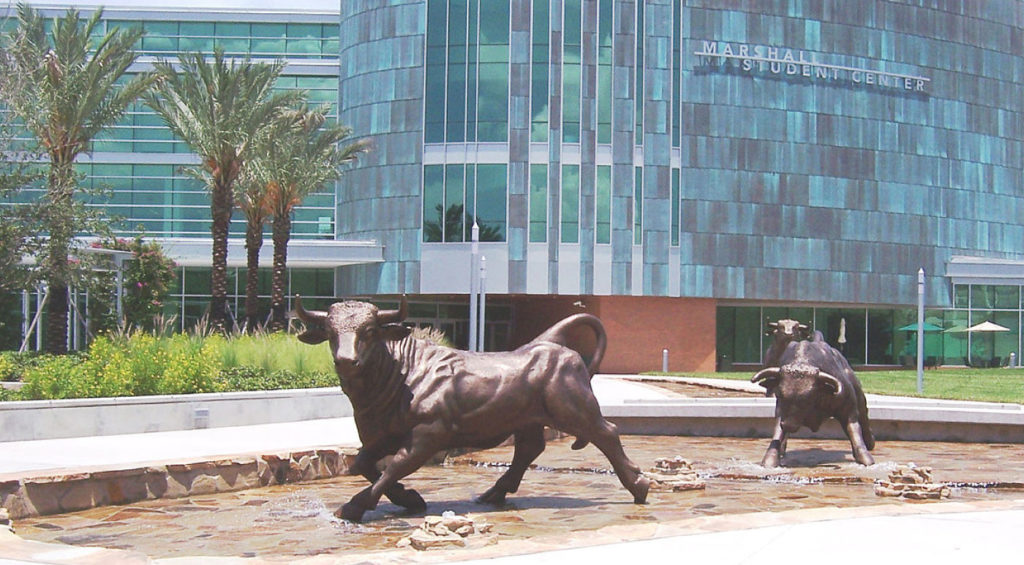 The University of South Florida is part of a countrywide program known as the Yellow Ribbon GI Education Enhancement Program, or the Yellow Ribbon Program for short. The program is a partnership across institutions that can waive out-of-state enhanced tuition fees for veterans and active military students where the cost of tuition is higher than the highest public in-state rate for undergraduates. So, where you see out-of-state tuition fees that are far higher than their in-state counterparts for the same course, this program could make the cost of getting an education far cheaper.

This university also has the Office of Veteran Success, which serves to help you apply for and transition into full-time higher education at the University of South Florida; this department has already helped over 2,000 veterans integrate into their new campus life. The office's programs will help to link you to the necessary support and resources you'll need, including admissions support, financial aid support, and any residency requirements you may have. Feedback from past graduates on the level of services and support offered by this university has been overwhelmingly positive.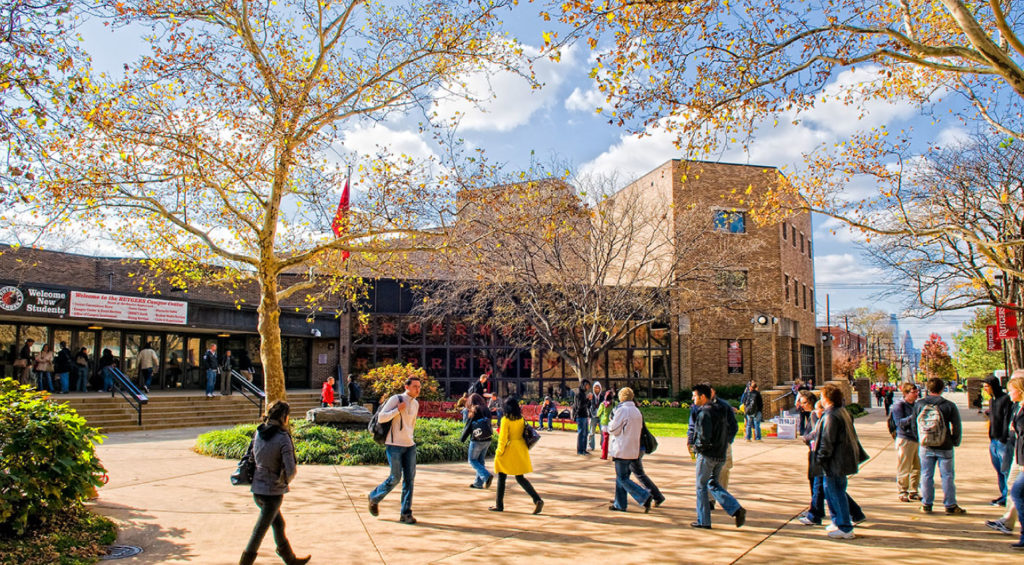 Ranked as Best for Vets in 2016 by Military Times, Rutgers University is one of the highest-ranking public research universities in the United States. It is also the largest and the oldest top-ranked university within the New York metropolitan area. More than 70,000 undergraduate and graduate students earn their education here annually, and the university is in receipt of around $750 million in research grants and other sponsorships, making it an ideal place to gain a higher education and access to various opportunities. In fact, in the past decade, the number of veterans enrolling at Rutgers has tripled.

The university has a dedicated veterans center solely for military-affiliated students, which is the perfect place to socialize and meet other students from a similar background. There is also a specialist office that focuses on admissions and application support for those coming from a military background or who are still on active duty. This office also offers financial advice and support and will help you to realize and apply for any benefits to which you may be entitled. Rutgers is also a part of the Yellow Ribbon Program partnership, in case you're an out-of-state applicant. Aside from the official channels of support, the university also has The Rutgers Student Veteran Organization, a student advocacy group that will help you to transition to student life and get familiar with the unique support and resources available to military-affiliated students.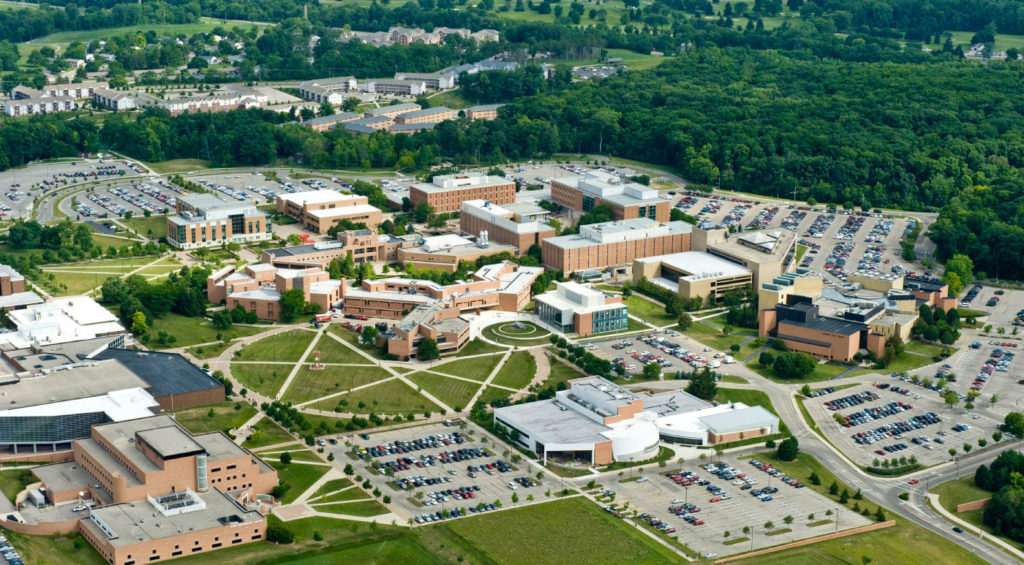 At Wright State University, a specialist Veteran and Military Center will support your admissions journey and connect you to any useful programs and resources geared toward veterans or active-duty military. The Veterans Voices Project, for example, is an optional program that seeks to promote awareness around military experiences within the community. The Student Veterans of America association also has a chapter based at Wright State University; this non-profit organization is established in more than 1,500 locations across the country and helps connect military-affiliated students with important college resources and social opportunities.

When you apply for a program at this university, you may be able to gain credits toward your degree or another program according to your past military training; if successful, this means your tuition may be lower, or you may receive additional credits on your final college transcript. As a student at Wright State, you'll also be able to access a peer advisor, who is a dedicated person that will support your adjustment to campus life. They'll connect you with existing military-affiliated students and provide you with personal advice on how to navigate the challenges that you'll face in full-time education.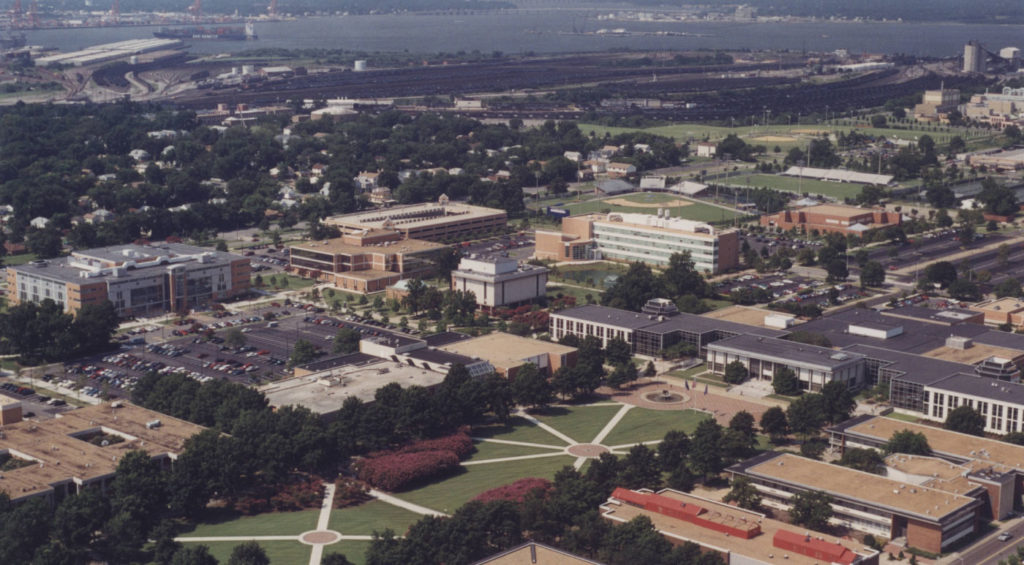 Ranked among the Best for Vets by Military Times, Old Dominion University has also been named a Military Friendly School for eight years in a row by G.I. Jobs Magazine. What's more, a quarter of the entire student body is affiliated with the military in some way. Old Dominion University is also part of the Yellow Ribbon Program, reducing out-of-state tuition fees for those who are eligible, making it an ideal choice for active-duty military members who are studying remotely.

Upon application, you could also be awarded credits toward your college transcript if you've previously taken the CLEP or DSST exams or for past military training and experience. The best way to work out your eligibility for such benefits and programs is via the VA Certifying Official, a designated person at the university who is your liaison between Old Dominion and the VA regional office. The Veterans Affairs Services office at Old Dominion was established to provide personalized support to you, as a student veteran or active-duty military service member, offering advice on admissions and the resources available at the university.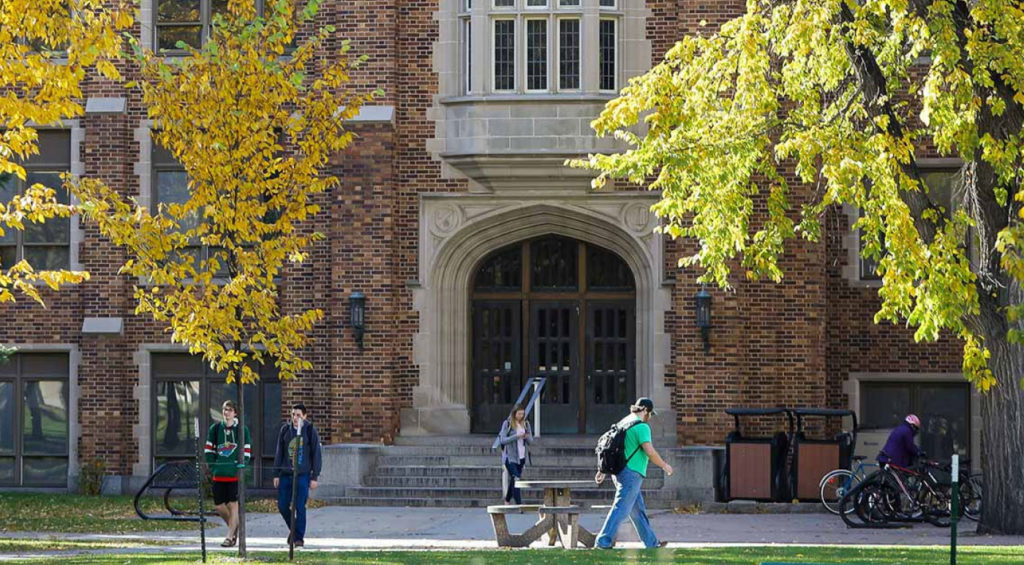 Established in 1883, six years before even the state of North Dakota was first established, UND has a 521-acre campus and is the largest higher education institution in the state. The University of North Dakota offers more than 100 undergraduate majors, as well as 83 master's degrees, and 40 doctoral programs. A range of other minors, graduate certificates, and specialist diplomas are also available.

At UND, fully-trained staff man an office of Veteran & Military Services. The faculty here have undergone training for DOD compliance and can provide specific advice on the financial benefits available to military-affiliated students and their families or dependents. They'll be able to support your application through the admissions process, as well as signposting you to the resources and support programs available to veterans through the university. This department also awards limited financial benefits in-house to some applicants, which can help to cover the cost of tuition fees.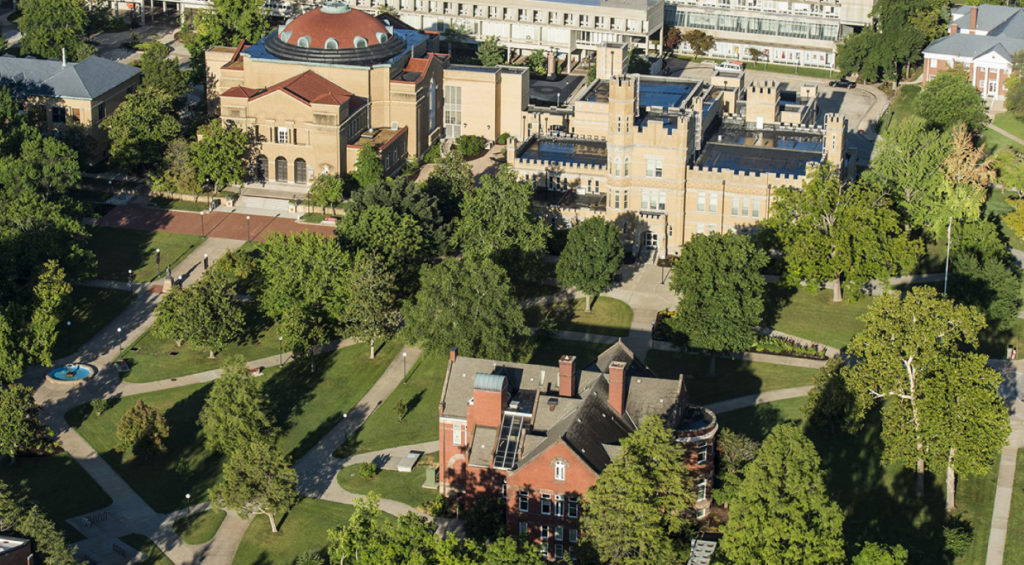 Southern Illinois University holds a pretty impressive accolade: it was one of the first universities in the entire United States to begin offering college degrees on-site at military installations. So, its history as a veteran and military-friendly school is deeply rooted in U.S. history. Today, that tradition continues with a range of benefits and support resources for military-affiliated students. The university offers a vast range of undergraduate minors from a broad spectrum of subject specializations, as well as a graduate prospectus that is no less varied. In total, there are more than 200 programs to choose from.

The support offered specifically to military-affiliated student applicants includes one-to-one tutoring, the ability to transfer credits from past military training, career preparation sessions, and in some cases, special accommodations for residency. The university also has services in place to help you apply for benefits, such as the GI Bill, linked to your past experience. Like many of the universities on our list, this is another institution that has featured regularly on the Military Times' Best for Vets lists. In addition, the university is also regularly named in many active-military publications as being dedicated to serving those who are on active duty in the military. If you're still serving but looking to prepare for a course of higher education, you might want to check out some of the preparative programs available through SIU.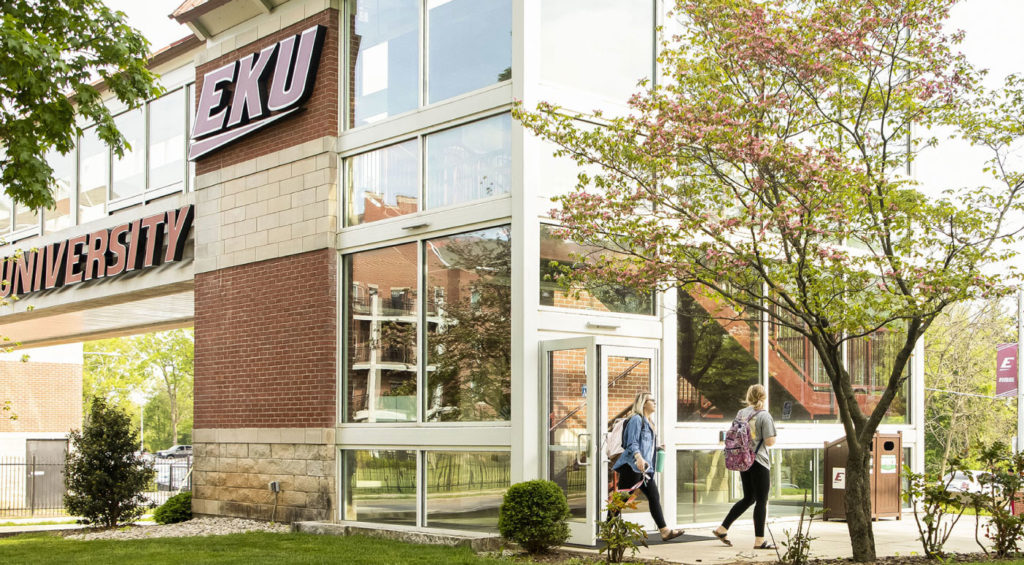 Founded in 1906, Eastern Kentucky University regularly features on the Best Colleges for Veterans according to U.S. News & World Report. With a median annual starting salary of around $45,000, many of EKU's graduates progress into fields such as Homeland Security, law enforcement, firefighting, and other careers that strongly utilize past military experiences.

Since EKU is part of the Yellow Ribbon Program, if you're an out-of-state applicant, you may still qualify to pay in-state tuition fees at a reduced rate. You may also be able to gain credits based on your past military experience and training, which could reduce your tuition further. Additionally, the university runs the Veteran Student Emergency Fund, which is a financial support program that awards $500 grants in periods of financial hardship to military-affiliated students during semester time.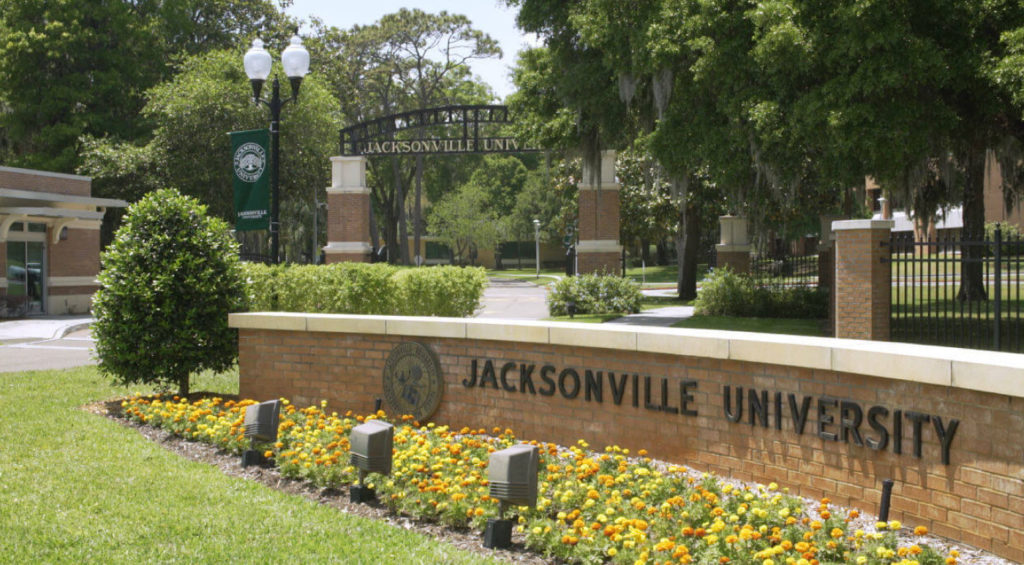 Jacksonville University regularly makes the Best for Vets rankings in Military Times as well as U.S. News & World Report's list of the Best Colleges for Veterans. There are more than 100 undergraduate majors, minors, and other programs to choose from, and some courses also have professional affiliations; the Aviation Program, for example, is offered in joint partnership with the Aerosim Flight Academy. At graduate level, there are master's degrees available in subject areas like fine arts, business administration and analytics, education and teaching English to speakers of other languages, health, humanities, and the sciences, including engineering.

Like many of the universities on our list, this institution has a dedicated Veterans and Military Resource Center on campus, which will assist you with your application as a military-affiliated student. In addition to admissions support, the center also provides assistance in transitioning into campus life, with academic and skills training, social opportunities, and financial aid. Additionally, there is a heavy emphasis placed on employability and career preparation; the university has a Veteran Career Track program that's specifically designed to help you prepare for a career that interests you.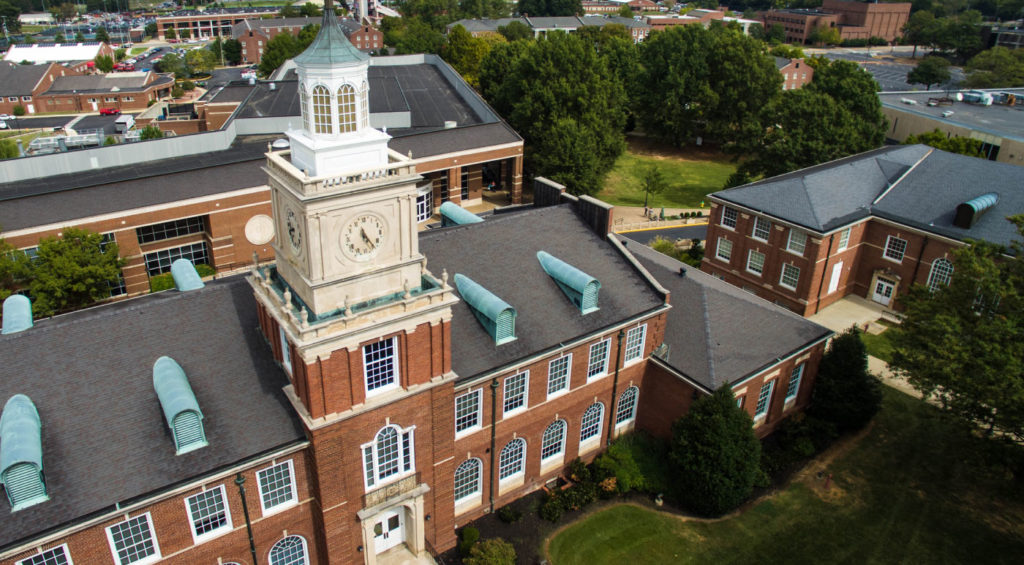 Named after a former Tennessee governor, Austin Peay State University continues the tradition by naming various departments and buildings on campus after past governors. It's also the reasoning behind the governor mascot that supports Austin Peay's athletic teams. What's more, the university boasts some fairly unique programs of study, including those in nuclear medicine and aviation science, with 49 additional bachelor's degrees and 19 master's degrees on offer.

The university is split into two campuses: one in Clarksville, TN, and the other in Fort Campbell, KY. Both campuses have a dedicated support center for military-affiliated students known as the Veterans Education Benefits Office, which can help you both to determine which benefits you're entitled to and to apply for them. The office will also help you to identify scholarships that you might be eligible for; these are, typically, one-time payments, which don't have to be repaid after you've graduated. Check out ASPU's website for an admissions checklist that will show you what you need to do to submit an application. It's a useful resource, as it also explains how some of your past exams and military experience could be translated into college credits toward your degree.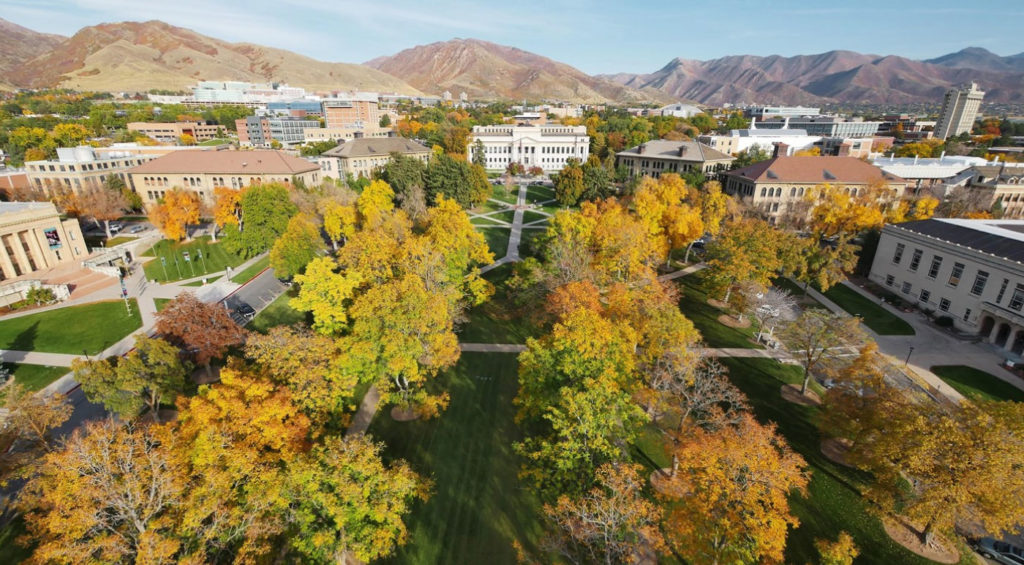 The University of Utah provides custom support to military-affiliated students via the Veterans Support Center, a resource that is entirely funded by donations from the wider community. Their services include support for admissions, financial and academic advice, and advance pay, which is a scheme that can help you to cover essential costs such as books or food when funds are low between semesters.

Priority registration is given to all student veterans at this university, which means that you can be among the first in your year to register each semester. There's a process to follow to make sure that you're eligible, but it's signposted on the university's website, along with other useful advice for veterans. This university is also the base for another center, the National Center for Veterans Studies, which supports students and other individuals who face mental health difficulties.
The Best Online Colleges
Online programs are an ideal way for you to pursue an education while still serving on active duty. The self-paced curriculum that forms the backbone of most online courses is ideal for you when you're expected to balance your studies alongside an often unpredictable service schedule. It's also a good way to prepare yourself for the transition into civilian life when your service ends. And while you're pursuing a course of distance learning, you'll still be eligible for the same military-related services and resources offered to on-campus students if you choose the right institution.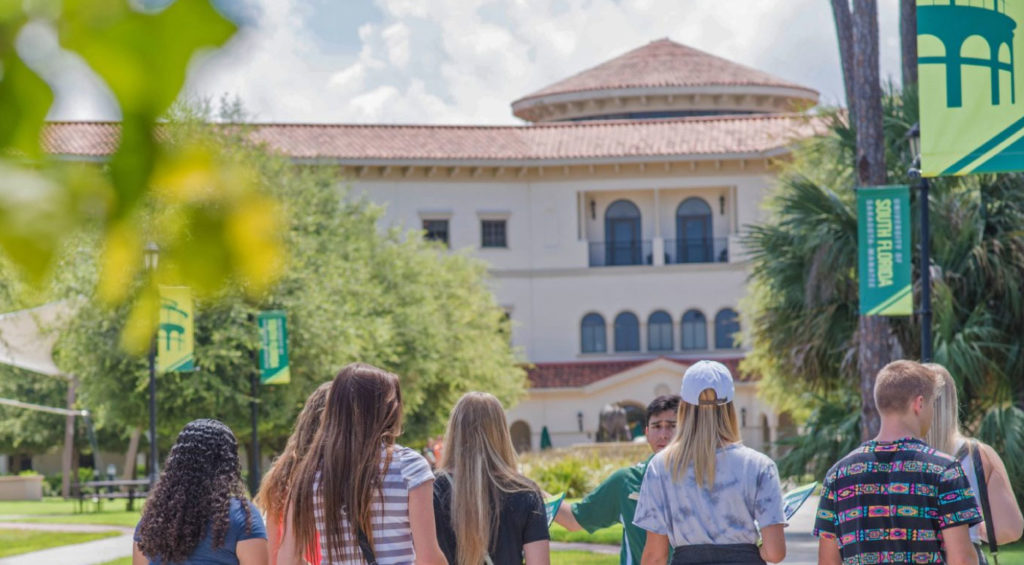 At USF Sarasota-Manatee, you can pursue a bachelor's or master's degree taught entirely via distance learning, with five undergraduate and three graduate programs to choose from. Graduate studies focus primarily on cybersecurity, communications, and information technology, while you can also study in other fields if you're willing to take a blended course that requires some on-campus attendance. If you already possess a bachelor's degree, online graduate courses extend study options into disciplines like hospitality, education, and criminal justice.

As a student currently serving in the military, you'll be eligible to have costly out-of-state tuition fees waived by the university. More than 90% of recent graduates from USF Sarasota-Manatee reported being satisfied with their overall university experience, with many earning a GPA of over 4.0. Pursuing an online course with USF Sarasota-Manatee will cost you $186 per credit hour as an in-state student or $550 per credit hour from out of state.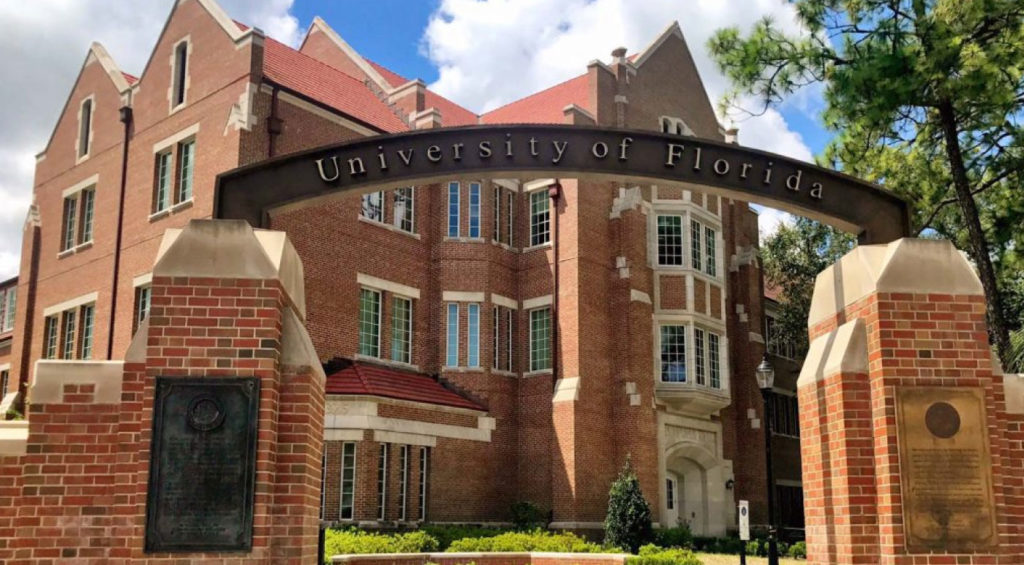 At the University of Florida, you have a huge array of fully online courses to choose from. The more than 200 courses available include 21 majors and 7 minors that can be studied entirely through distance learning at your own pace. There are also undergraduate certificates, master's programs, doctorates, and professional development courses available. Undergraduate degrees focus on subject areas such as biology and criminology. Tuition for online students runs at $129 per credit hour if you're in-state and $553 per credit hour for out-of-state students. Tuition for online-only students is reduced, at a rate of 75% of the cost of regular in-state tuition. For veterans and active-duty military, there is an out-of-state fee waiver, too.

One of the great systems that forms part of the University of Florida Online's environment is the 24/7 UF Online Student Plaza. This system lets remote learners meet one another through a virtual platform so that you can still experience the social elements of university life. Additionally, if you live within Gainesville, where the university is based, then you can choose to pay student fees in order to have access to all of the on-campus events, resources, and facilities, the same as any residential student.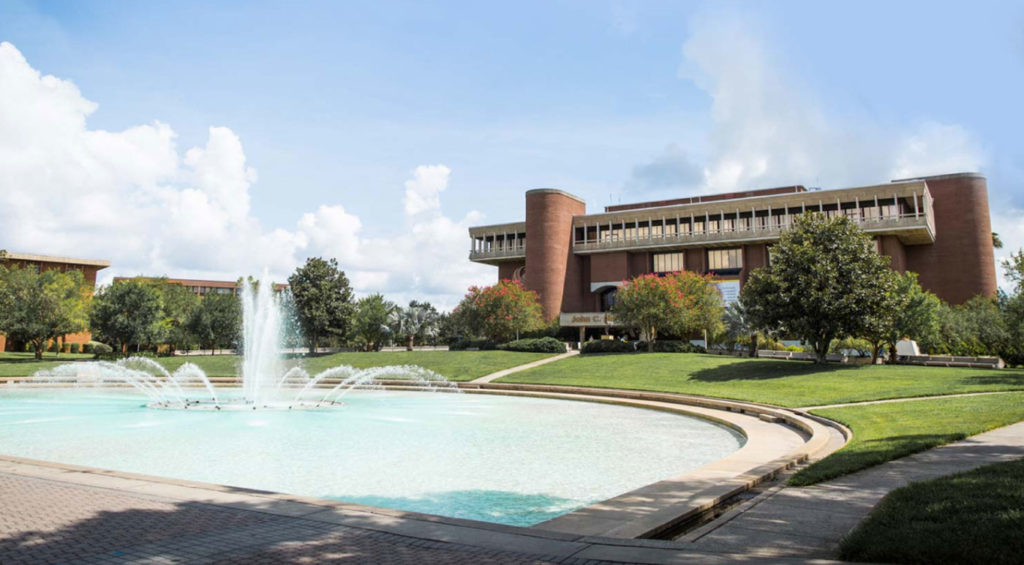 The University of Central Florida has more than 220 degree programs, with 24 of its bachelor degrees being taught exclusively online. Programs here cover subjects like psychology, legal studies, and hospitality. For graduate students, there are 32 master's programs and three doctorate programs taught solely online. If you're willing to travel to the campus and have the time in your schedule to allow it, there are also hybrid programs that combine classroom-based teaching with remote study.

For military veterans, there's also help available in locating and accessing financial aid and academic support resources via the institution's purpose-built resource center. Tuition here is a little higher than the other Florida-based institutions above, with in-state online students paying $179 per credit hour, and out-of-state students paying $716 per credit hour.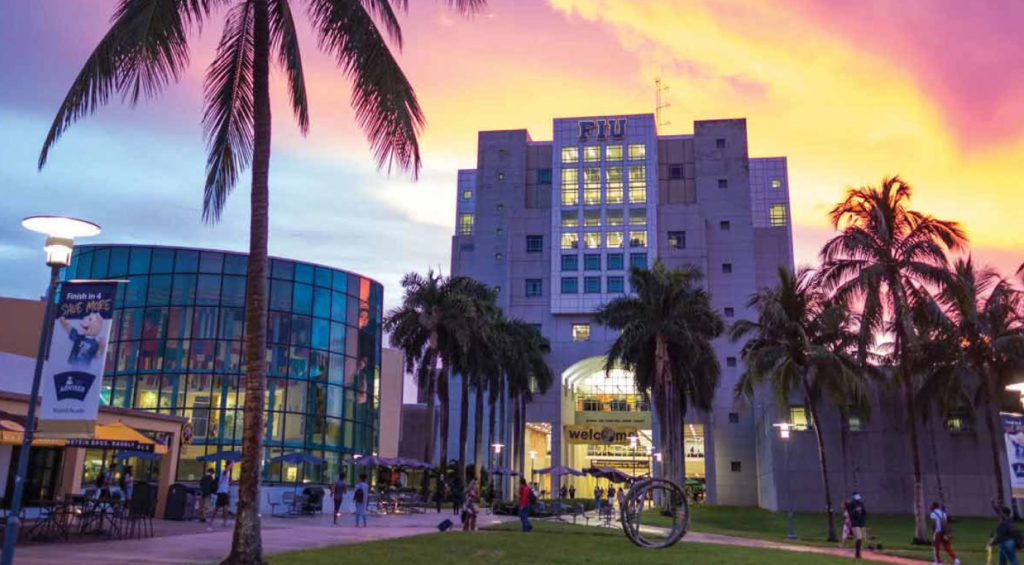 Florida International University has two campuses and a number of specialist centers, including several in China. It's also a member of Conference USA, an intercollegiate athletics conference, and has over 400 student athletes who take part in 18 different sports. For online students, FIU has one of the broadest selections of courses available in the state, with more than 250 degree programs to choose from. Among these courses are 39 online-only undergraduate degrees and 27 graduate programs.

Courses for undergraduates include those in computer engineering and international studies, whereas graduates can focus on IT, healthcare administration, hospitality, education, and career preparation. Military-affiliated students are also able to gain access to financial aid support and community resources. As an in-state student, you'll pay $206 per credit hour, compared to $619 per credit hour if you're from out of state.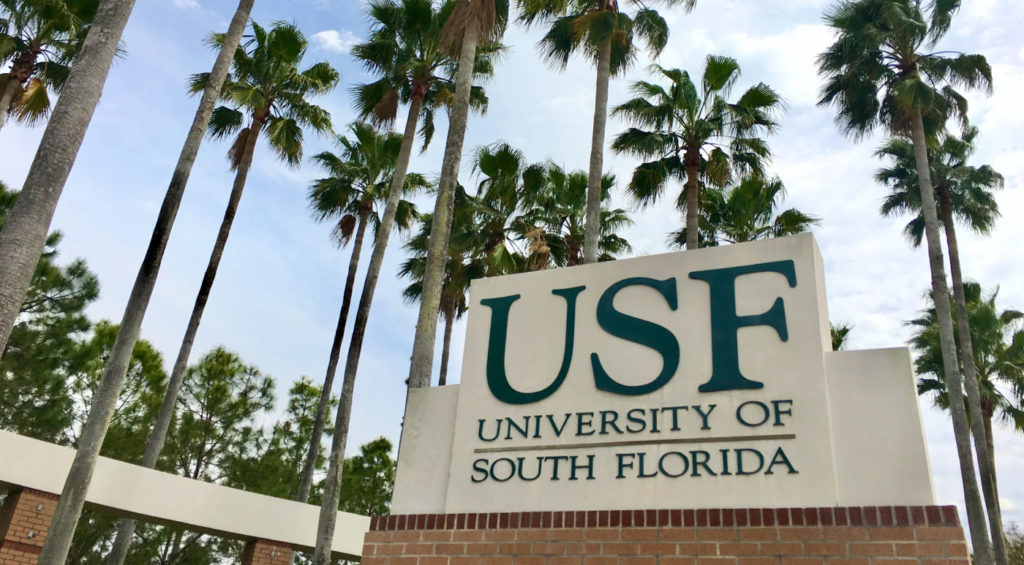 Founded in 1956, the University of South Florida is situated in Tampa Bay and is a leading institution in research. Its combined campuses serve over 50,000 students and offer study at an undergraduate, graduate, and doctorate level. As an online student, you'll have a choice from six online bachelor's degrees, which is fairly limited, though there are nearly 40 master's programs available. Undergraduate programs are in the areas of nursing, criminal justice, applied science, and IT, whereas graduates can focus on public health, education, and engineering.

The university delivers online programs via its Electronic Campus and Florida Virtual Campus programs. These software platforms provide a wealth of information about higher education opportunities and other services for students in the South. For out-of-state applicants, tuition runs at $577 per credit hour, whereas in-state students will pay $214 per credit hour.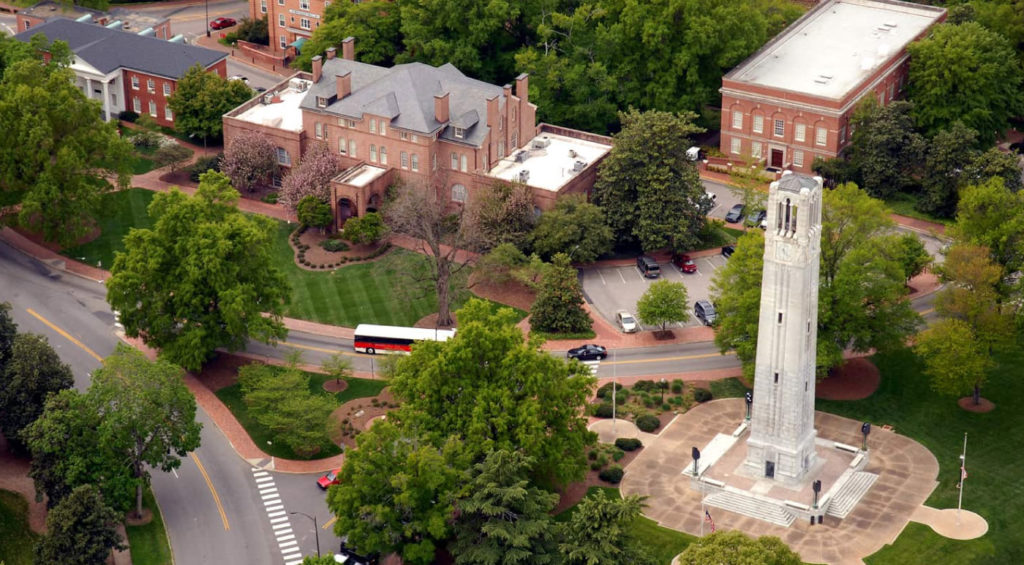 North Carolina State University at Raleigh has the largest study body of any higher education institution in the state. Its flexible online programs use the same real-world, problem-solving study methods featured in the classes taught on campus, and the school is ranked No. 1 among North Carolina universities for value of education. Graduate programs focus on the sciences and engineering, as well as on business and education, and there are over 50 graduate degrees available in fully online and hybrid formats.

Tuition for in-state students runs at $237 per credit hour, with out-of-state students paying $916 per credit hour. But if you're an active-duty military student, you may qualify for in-state tuition under the LPS Program, even if you're not based in North Carolina. In addition, there is no entrance exam, and you could transfer some military experience into credits toward your degree.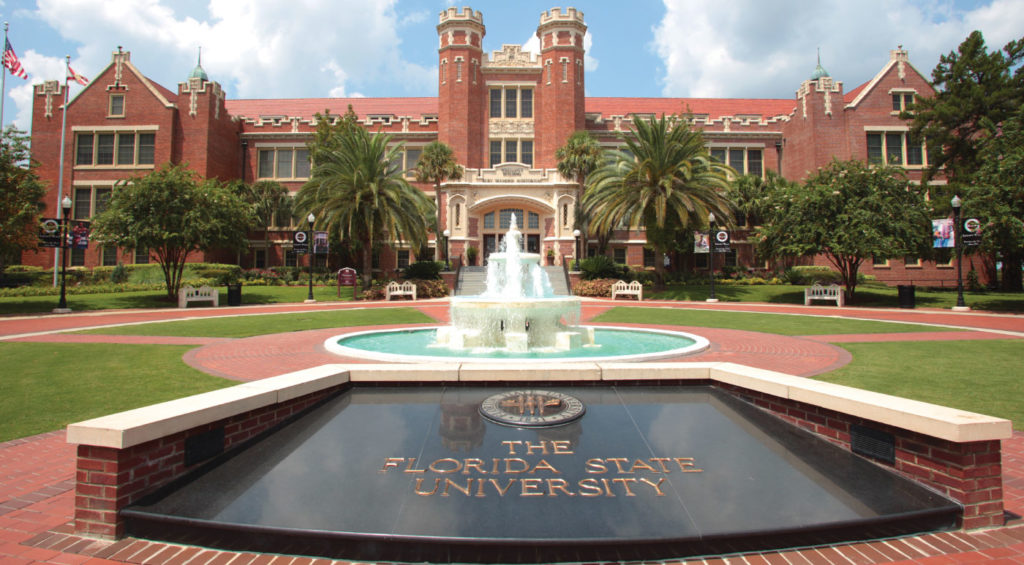 [email protected] is the online program at Florida State University, which offers a choice of five fully online bachelor's degree programs. As an undergraduate, you'll be able to study computer science, criminology, interdisciplinary social science, or public safety and security. The Office of Distance Learning will support your remote learning experience, connecting you to important resources based at the university. You'll also have access to essential learning technology like Canvas, the university's learning management system.

Even as a distance learner, you'll have access to key resources like the Career Center, which provides virtual advisory sessions centered around career preparation in addition to mock interviews. There's also a Counseling Center, Distance Library Services, and financial aid support. As a veteran or active-duty military student, you may be able to qualify for out-of-state tuition fee waivers; the tuition fee for out-of-state students is $686 per credit hour. For in-state students or those who qualify to pay in-state fees, the tuition fee per credit hour is $180.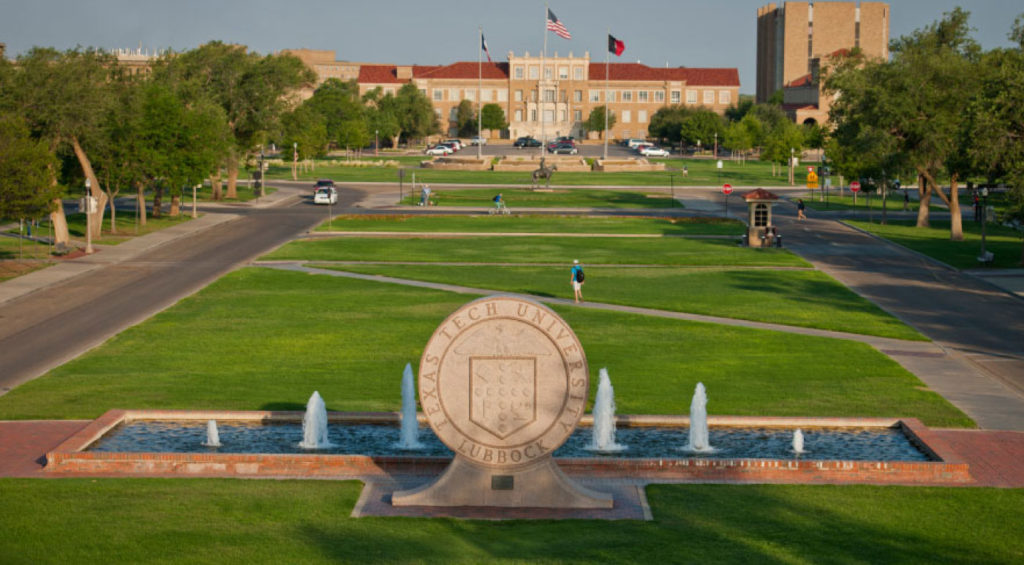 The online program for bachelor-level study at Texas Tech provides access to 17 different degrees, ranging from those in applied leadership to those in wind energy. Online learning is delivered collectively by Texas Tech University, Texas Tech University Health Sciences Center, Angelo State University, and Texas Tech University Health Sciences Center El Paso. Master's programs are also available in various subject specializations, including in healthcare engineering and performing arts.

Texas Tech will also provide financial aid resources and support to military students via one of its specialized programs. The institution clearly signposts support for those looking to leave the military and enter into full-time higher education, ensuring you know how the process works and have access to all the financial aid you're entitled to. Tuition for online learners runs at $11,320 per year for in-state students and $23,770 per year for out-of-state applicants.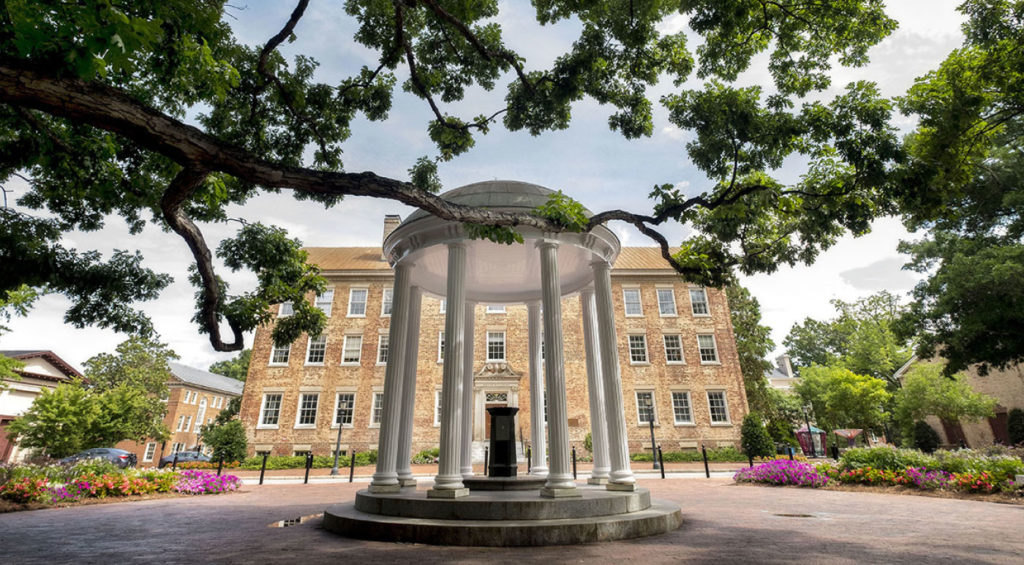 The University of North Carolina at Chapel Hill has a limited selection of online programs for distance learners, and none of these are bachelor's degrees. However, we've added UNC to our list because it offers one key program that could benefit you enormously. This is the UNC Core Certificate, which makes it simple for active-duty military members to earn core credits on an as-required, self-paced basis. Comprising nine courses that can be taken entirely over distance learning, you can earn 27-28 credit hours in essential subject areas. This program was specifically designed to prepare you with the necessary academic requirements to enter a degree program.

Across its many schools, including the School of Government, School of Media and Journalism, and School of Information and Library Science, this university also provides nearly 20 different programs for graduates. These include master's degrees, certificate programs, and doctorates. For an in-state student, a semester's tuition runs at $3,509, whereas out-of-state students will pay vastly more at $17,099 per semester.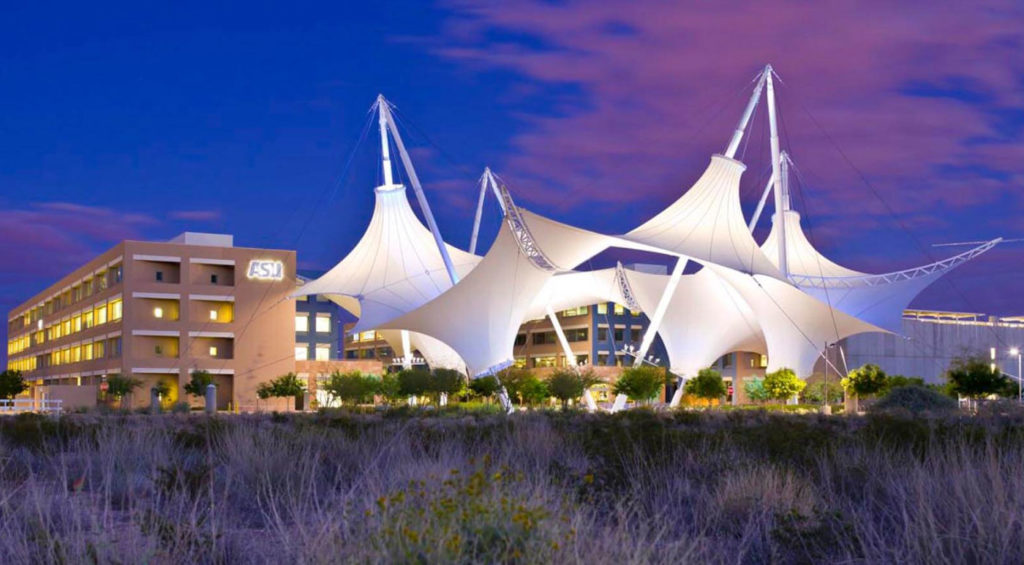 According to U.S. News & World Report's list of the Best Colleges of 2020, Arizona State University made the top spot for being the most innovative institution, which is an accolade that should be appealing for any distance learner relying on remote-learning software. The institution also ranked No.2 among all U.S. online graduate programs and boasts that 87% of all graduates receive job offers within 90 days of graduation. In total, ASU offers more than 200 online degree programs; while too numerous to list all subject areas here, you can study programs in business, healthcare, education, and engineering. For graduates, there are more than 80 programs available, including master's degrees and certificates in subject areas like cybersecurity and emergency management.

According to the Best for Vets Colleges by Military Times, in 2019, ASU was ranked No.1. Students who are active-duty military or veterans have access to tuition assistance, support for obtaining financial aid like the GI Bill, and could receive support for spouses or dependents. More than 7,200 active-duty military or ex-military students are enrolled annually, both online and on campus, and all have access to unique internships and research opportunities via the university. Tuition fees at ASU are $607 per credit hour.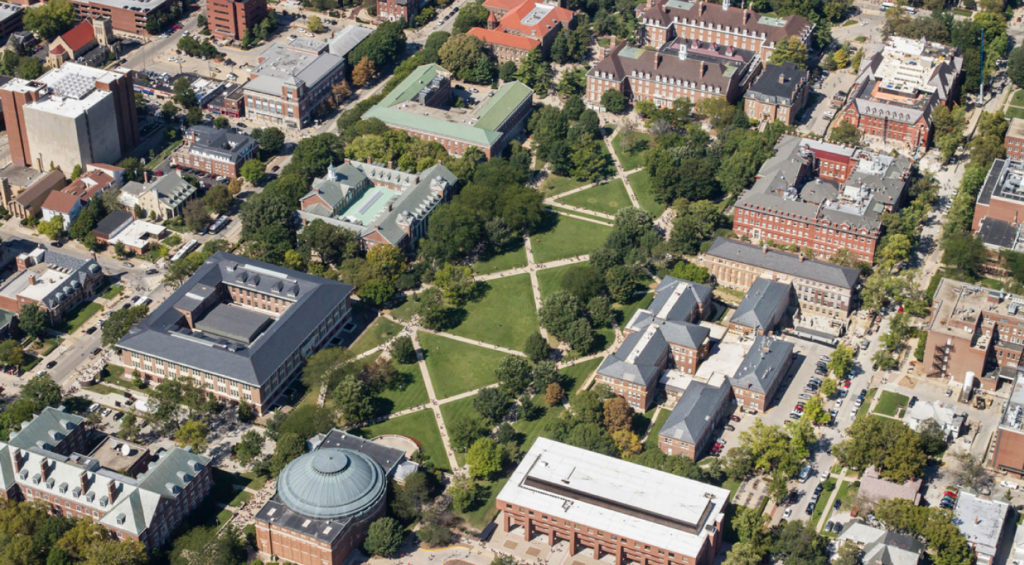 The distance-learning program at this institution, known as Illinois Online, is taught by the same faculty as those who lead courses on-campus. For undergraduates, there is just one degree available entirely online in Earth, Society, and Environmental Sustainability. However, the College of Education for graduate-level study has been ranked as one of the top ten national graduate education programs by U.S. News & World Report. In total, there are more than 90 online degrees, certificates, and endorsement programs to choose from.

As a veteran studying at UIUC, you'll also be eligible to qualify for in-state tuition costs; if your family income totals $61,000 or less, you could even receive free tuition. This is an incredible opportunity for low-income veterans or active-duty military service members. Otherwise, tuition fees are $409 per credit hour for online courses through Illinois Online.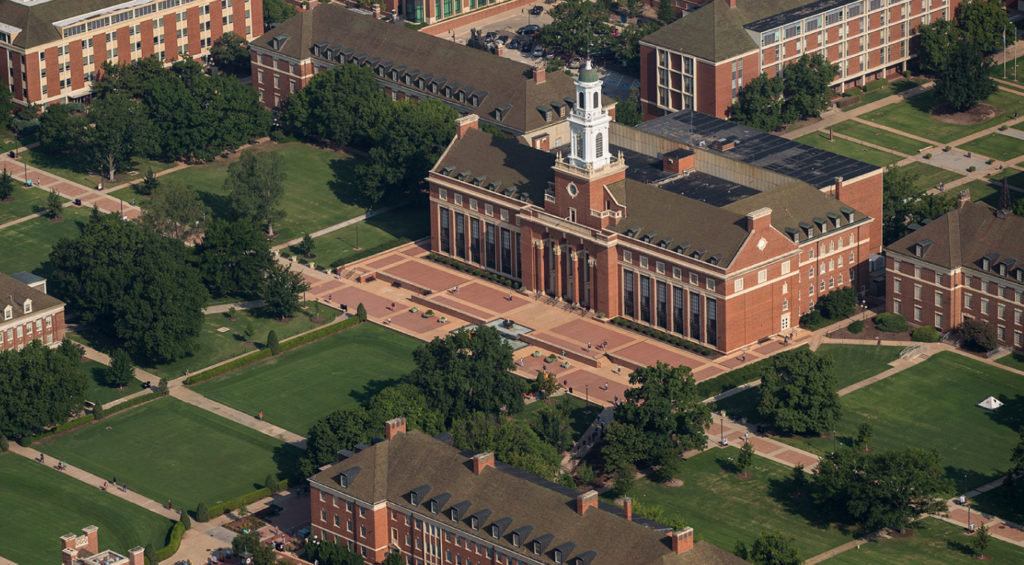 At Oklahoma State University, as an undergraduate student, you can choose from 11 fully online bachelor's degrees, with flexible majors that allow you to best meet your career aspirations. Subject areas include early years development, nursing, computer science, and marketing. The online offering for graduate-level study is slightly larger, with more than 20 online graduate degrees to choose from. Master's and doctoral programs available include those in education, business administration, agricultural studies, engineering, forensic sciences, family services, and dietetics.

As an active-duty service member or ex-military student, you'll have access to a group of Ecampus military ambassadors, who are all ex-military members who have earned a degree via the OSU Ecampus. They'll be able to help guide you to useful resources and support that will help you maximize your education. You'll have contact with them via email, in addition to having access to other resources like success coaching, library services, free tutoring, and veterans services.

Tuition runs at $445 per credit hour for in-state students, though the out-of-state fees are fairly high at $962 per credit hour. However, as an active-duty military service member, you qualify for a reduced fee of $496 per credit hour, even if you're out of state.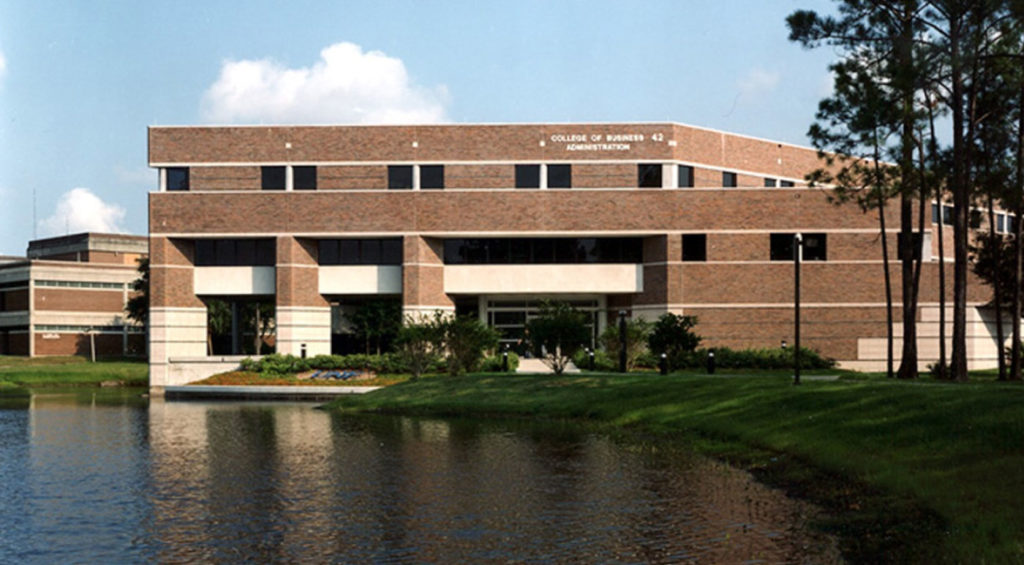 As well as offering several hundred distance-learning course sections each semester, the University of North Florida has several fully online bachelor's degrees and certificates in subject areas like nursing and healthcare, nutrition, education, and criminal justice. Several of the programs have also been named in the Best Online Programs rankings published by U.S. News & World Report. Also, UNF has been recognized by Affordable Colleges Online and is one of the cheapest options for online distance learning, with tuition fees of just $285 per credit hour.

Additionally, UNF is home to the Military and Veterans Resource Center, which was established in 2009 to act as the main point of contact for active-duty military and veterans studying at UNF. This center will support your transition to civilian and student life, providing referrals, guidance, coaching, and financial support and advice. It's also your link to other services on campus, like the Counseling Center, Disability Resource Center, and career preparation services.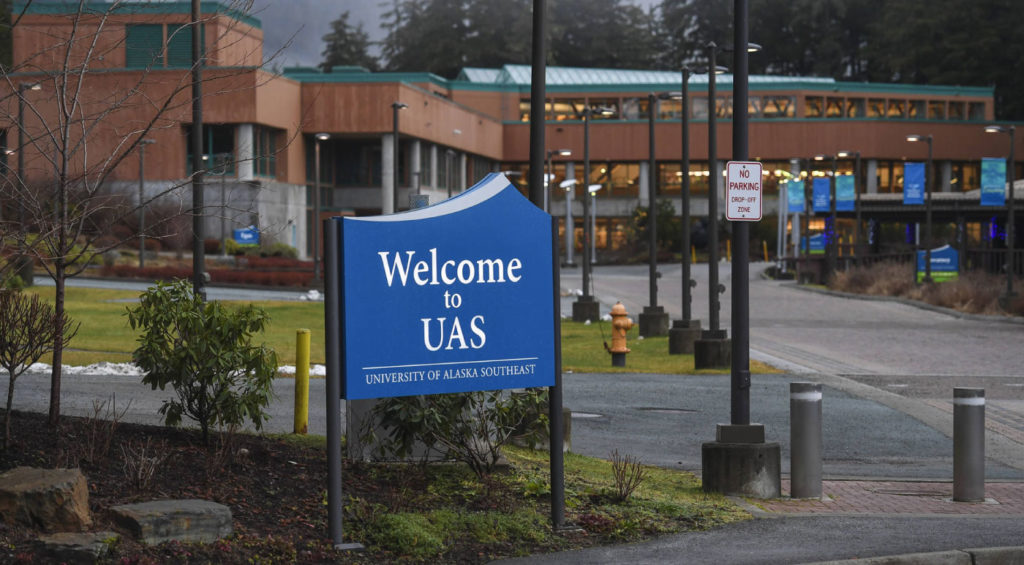 There are five online bachelor's degrees available through the University of Alaska Southeast, including degrees in elementary education, social science, special education, business administration, and liberal arts. There are also nine master's degrees in subject areas like teaching, mathematics, and public administration. Aside from degrees, you can study one of six different certificate programs, three occupational endorsement certificates, five associate degrees, and four graduate certificates. What's more, the credit transfer policy at this institution is particularly generous, allowing you to jumpstart your program if you have previously completed college credits.
Veterans at the University of Alaska Southeast receive specialist support from a designated Veterans Service Officer/Advocate, in addition to support for those with disabilities. And as a distance learner, there's an online community platform software that allows you to connect with peers and study. For the academic year of 2020-2021, the university was also ranked as a Military Friendly institution. As an in-state student, you'll pay a tuition of $223 per credit hour, or $789 per credit hour as an out-of-state student.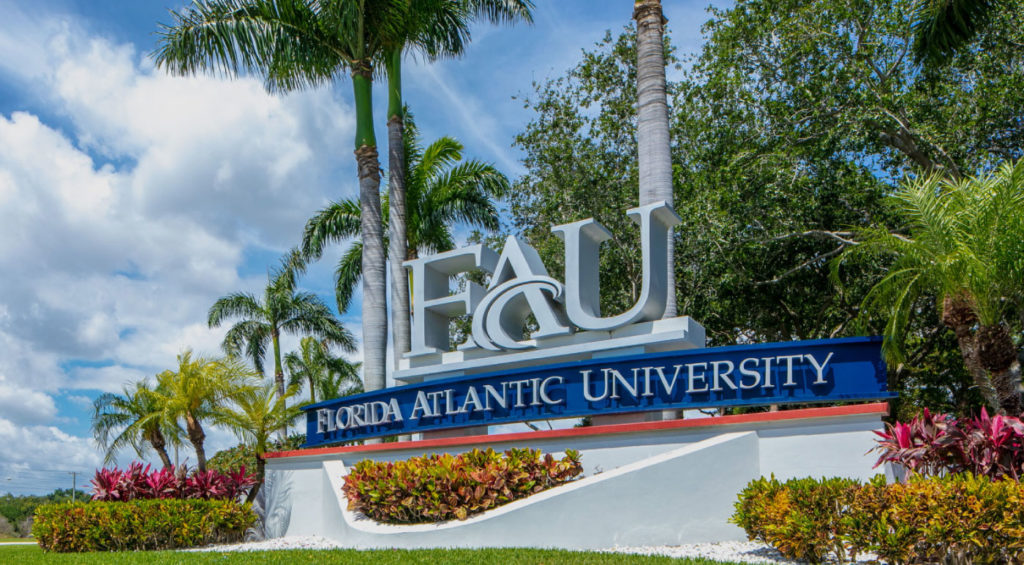 At Florida Atlantic University, there are 15 undergraduate programs to choose from, all of which are taught fully online, as well as 30 varied graduate-level programs. Graduate studies at FAU are heavily focused on education. When you make an application, the admissions office will review any military training you've had and determine whether some of that training could be translated into college credits toward your chosen degree program. This could result in less tuition to pay for the overall cost of your college education.

Based at Florida Atlantic University is the Military and Veterans Student Success Center, which provides programs and activities that are designed to enhance your success as a military or ex-military student. It also helps you to connect to students like you who come from similar backgrounds and promotes engagement between yourselves and the community. When it comes to tuition, in-state students will pay just $201 per credit hour, making this one of the most affordable universities on our list. However, out-of-state learners will pay $720 per credit hour, which is around the mid-range for out-of-state tuition among the colleges we've identified here.
Federal Student Aid for Veterans and Military
Whether you're applying for college as a veteran or as an active-duty military member, the process is largely the same as for all other students. The difference between these two types of students is essentially down to the program you choose; it needs to fit into your timetable, and you should be sure that you have time to regularly commit to your studies. Otherwise, the application begins with the FAFSA, or Free Application for Federal Student Aid.

Regardless of your financial position, you should make sure that you complete the FAFSA for each year that you're in higher education. When you submit an application, you're not only being considered for the various forms of federal student aid available (such as the Pell Grant, FSEOG, and student loans), but the information you provide is also used by institutions across the United States to determine your eligibility for a whole range of benefits. Some of these benefits are provided by the colleges and universities themselves, including scholarships, which don't have to be repaid after graduation. What's more, if you do receive funding and don't submit a FAFSA each year, you could lose that funding in subsequent years.
Other Funding for Veterans and Military
Unlike students entering higher education directly from high school, as a veteran or active-duty military student, you have a range of scholarships and other benefits available to you. While there are many potential scholarships and other awards, one key benefit that you should be sure to apply for is the GI Bill, which is an umbrella term for numerous financial awards offered by the U.S. Government. When you see colleges and universities with dedicated support services that help you to apply for financial aid, this is one of the key benefits on which they will provide information and support. For more than 75 years, the GI Bill has been helping military-affiliated students to afford a college education and integrate back into the civilian workforce.

Now known as the Post-9/11 GI Bill, you could be eligible for benefits provided you've served more than 90 days of active duty since September 10, 2001. This benefit is broken down into different awards, and the amount you'll receive will depend on your service history and personal circumstances. For example:

Monthly Living Stipend – This portion of the benefit is awarded on a monthly basis to cover housing, based on the Basic Allowance for Housing. The amount paid is variable and based on the ZIP code of your institution, not the ZIP code of your home residence.
Book and Supply Stipend – This is an annual financial award of up to $1,000. Paid at the beginning of each semester, you may be eligible to receive a portion of this award based on the number of credit hours that make up your studies. You'll be awarded $41 per credit hour, but this amount will not exceed $1,000, even if you're taking the full 30 credits per year.
One-Time Relocation Allowance – This benefit will not apply to all applicants, as it's based on your personal circumstances and location. Up to $500 may be paid if you're living in a county that has six citizens or fewer per square mile and are planning to relocate at least 500 miles to your college or university.
Another thing to bear in mind when it comes to GI Bill benefits is that any payments awarded to you are dependent on your service history, meaning they could be entirely different from one applicant to another. The amount you may receive can be heavily influenced by the number of creditable active-duty service weeks that you've collected since the date of September 10, 2001. Based on this number, you'll be awarded a percentage of the full award, as follows:

At least 36 months: 100%
At least 30 days, but discharged due to disability resulting from service: 100%
Between 30-36 months: 90%
Between 24-30 months: 80%
Between 18-24 months: 70%
Between 12-18 months: 60%
Between 6-12 months: 50%
Between 90 days and 6 months: 40%
As a final note, we've briefly touched on something called a scholarship. These one-time payments, although sometimes renewable on a yearly basis, are a huge support to students who are eligible, as they do not need to be repaid after graduation. This can significantly reduce the student debt accrued during higher education. However, every scholarship has eligibility requirements that can vary in their stringency. While we won't go into full detail on these here, we have another article that looks in-depth at the financial benefits, grants, and scholarships available to military and ex-military students here.