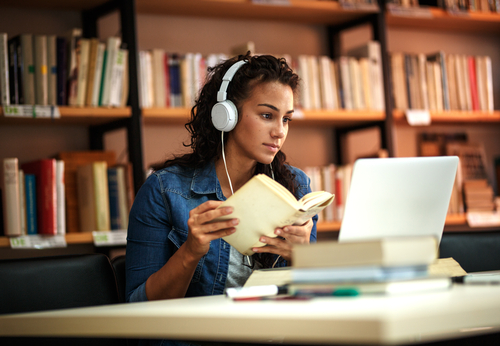 Featured Programs
In the past decade, online education has become common place in higher education. More and more students are flocking to online education because of the flexibility that most online programs provide. And while online degrees and certifications have become more accepted in general by society, there is still a question as to whether employers equate online degrees with degrees from traditional, brick and mortar institutions.
Online programs can provide an excellent return on investment if a student chooses wisely. While employers view online graduates favorably, students should recognize that this favorable view is subject to the program being accredited and associated with a traditional institution. Students should be prepared to do their research before selecting an online program.
Employer Perception
According to a 2010 study conducted by the Society for Human Resource Management (SHRM), more than half of the employers responding indicated that they did not care whether a graduate's degree came from a traditional, brick and mortar institution or an online program. The study revealed that employers were more concerned with the quality of the education and the reputation of the degree conferring institution. Employers are examining the institution that graduates are coming from. If an online institution is considered on par with the educational quality of a traditional institution, then employers deem it irrelevant whether a graduate earned his or her degree online or in a traditional setting.
The study did uncover two concerns of employers. One concern is that there seems to be a rush towards going online. Students need to remember that faculty is the most valuable asset of an institution. Students need to research the quality of the online faculty and their reputation in their field of study.
The second concern is that employers do have a preference towards online programs attached to a physical campus. The SHRM study found that only 42 percent of the employers smiled favorably on online degrees conferred by institutions strictly online; no physical campus. By contrast, 91 percent of the employers were favorable towards online degrees from traditional institutions.
Favorable Shift Towards Online Programs
Another piece information the 2010 SHRM study revealed was the shift in attitude towards online degrees. 87 percent of the employers surveyed concurred that in the past 5 years the view towards online degrees has become more favorable. Further, 79 percent of the employers have hired at least one online graduate.
Part of the shift is bring attributed to the increase in highly regarded traditional institutions, such as Ivy League schools, offering online programs. At first faculty members were leery of their respective schools adding online curriculums. However once implemented, they discovered that online programs allowed them to spend more time with students through online forums.
Importance of Accreditation
Accredited institutions have met all the necessary requirements that attest to their academic excellence. Colleges and universities are judged on their faculty, curriculum, and facilities. Accreditation determines whether an institution is credible or deemed a reputable school. When students are researching and selecting online programs, they must choose an accredited institution if they want future employers to view their degree as acceptable.
Desirable Characteristics of Online Graduates
Students who obtain their degrees online are pretty much the same as traditional degree students. Just like their traditional degree counterparts, online students need to attend lectures, complete homework, papers and other assignments, and participate in class discussions. However, there is one remarkable difference between the two types of students. And it is this difference that draws employers to online students.
Online students face the challenge of lack of accountability when it comes to showing up to their classes. This challenge threatens an online student's ability to complete their program. Yet, it is this exact challenge that draws employers. Online graduates are viewed as overcoming this challenge and therefore, are seen as possessing amazing time management skills, initiative, motivation, and a high level of self-discipline.
Even further, employers view online graduates as being very knowledgeable and comfortable with technology. A trait that is sought by almost every industry these days. Employers also perceive online graduates as being self-starters and better at prioritizing. In addition, the graduates are also seen as thinking outside of the box when problem solving.