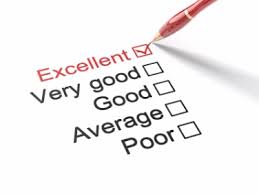 Featured Programs
The market for online college courses has grown to the point where students have more choices than ever. For the most part, this is great news for degree-seekers looking to find a convenient online program that's on par with a traditional campus education. However, not all institutions may be as reputable as they seem. The online education marketplace is rife with "diploma mills" that misrepresent their accreditations and academic standards. To avoid investing in a trivial degree from a poor institution, students should do a bit of homework before enrolling in any classes.
Early Clues
Right off the bat, there are some easy ways to tell if the program you're interested in is legit. If the university has a traditional campus and offers an established "brand" of education, then you can trust its online degrees. For example, most state schools and renown private institutions like Northwestern or the University of Southern California all offer reputable online programs. Lesser-known schools and for-profit colleges may require a little more investigation. Red flags include strong marketing tactics, easy course loads and offers that seem too good to be true. The best way to verify such schools is to research their accreditations.
See Also: Top 30 Accredited Online Accounting College Degree Programs
Accreditation is Key
By getting accredited, colleges and universities can say they offer reputable degrees and a quality education. Accreditation is a voluntary process that should be handled by a legitimate outside authority that evaluates quality. Unfortunately, bogus schools manage to find weak accreditation bodies that will put their stamp of approval on almost anything. These groups could have misleading names that sound more authoritative than they really are.
The best way to find out if an accreditation body is legitimate is to see if it's featured on the Council of Higher Education's list of Recognized Accrediting Organizations. Any program that has been accredited by one of the six recognized regional bodies will be in good standing. Colleges can also get national accreditation from faith-based or career-related organizations; however, the council recognizes less than a dozen of these bodies. Prospective students should beware of schools that boast of "international" accreditation, which is often an indication of a sham. The council does not recognize international accrediting bodies.
In addition, there are many recognized programmatic organizations that provide accreditation for individual programs. Students should check their specific program to see if it has been accredited by a recognized association.
Most colleges will list their accreditations online. If you can't find a list, call the school and ask for its credentials.
The Importance of Attending a Reputable School
Enrolling in higher education is a major investment. Not only will you be paying tuition, you'll be investing a lot of time and effort toward graduating. A student's worse nightmare is to receive a diploma that isn't taken seriously. Sadly, many online college graduates have gone through this scenario. A degree from an unaccredited school won't do much for a resume or during a job interview.
Non-reputable institutions pose other problems as well. Tuition costs could be hazy and most colleges won't take transfer credits from schools that aren't regionally accredited. In addition, your state education agency may not offer financial aid if you attend an unaccredited school.
There are plenty of excellent online programs available from both non- and for-profit institutions. With a little bit of research, you'll be able to weed out the bad schools and save yourself from potential heartache.