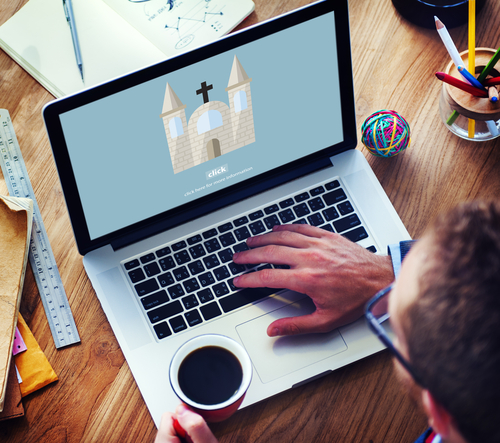 Featured Programs
How Online Bible Colleges are Accredited
Reputable Bible colleges or organizations of religious study maintain high educational standards to achieve accreditation from nationally recognized educational entities. Agencies, organizations, and other authorities which accredit schools must be recognized as legitimate institutions themselves. The two main approving bodies that recognize accrediting agencies are the US Department of Education (USDE) and the Council for Higher Education Accreditation (CHEA). Accreditation awarded to schools is validated when it comes from agencies that are approved by either of these groups since these national accrediting agencies oversee all aspects of accreditation. Special purpose institutions, including those offering religious or theological programs, are no exception.
In recent years, many online courses in the field of religious studies have appeared; unfortunately, not all of them are accredited. For those students and adult learners seeking to attend a Bible college, accreditation is an important consideration when choosing a program. Prospective students should always verify a potential online Bible college's accreditation status. To help in that process, we've created the following list of reputable organizations well recognized for their accrediting authority in the field of Bible Colleges:
Accrediting Associations for Online Bible Colleges
The following associations are recognized by the USDE and CHEA as being legitimate agencies for accrediting Bible colleges and their online programs:
The Association for Biblical Higher Education (ABHE), formerly The Accreditating Association of Bible Colleges (AABC): Founded in 1947, the ABHE has been in the forefront of accrediting Bible colleges. ABHE accredits approximately 200 seminaries, theological schools and Biblical/ministerial programs offering undergraduate and graduate programs throughout the US and Canada. It also endorses select online distance learning programs. For a list of institutions that offer distance learning programs accredited by ABHE, you can email them at [email protected] For more information visit their FAQ section. ABHE FAQ
The Association of Advanced Rabbinical and Talmudic Schools (AARTS): This faith based organization provides educational standards for religious schools of the Jewish faith granting post-secondary degrees. It also offers accreditation to a few online school distance learning programs. AARTS provides no website and asks to be contacted via phone (212-363-1991) or email Keith Sharfman, Director at [email protected]
The Association of Theological Schools in the United States and Canada (ATS): ATS is an accrediting agency for over 270 Christian (including non-denominational)and Jewish graduate schools offering post-baccalaureate programs in ministry and other theological disciplines, including qualifying online distance learning programs. A list of online programs accredited by ATS can be accessed here. ATS Online Distance Education List
Transnational Association of Christian Colleges and Schools (TRACS): This is a national organizing agency that accredits post-secondary Christian institutions offering undergraduate and graduate degrees in religious education. It also approves online distance learning programs that meet its criteria. To see a list of the programs TRACS accredits, see the information at the following link. TRACS Members
The Distance Education and Training Council (DETC): Accredits online programs including those from religious institutions and colleges.
Remember, reputable online college websites will always specify their accreditation credentials from one or more of the aforementioned agencies.
Online Bible College Programs
Online distance religious programs are outgrowths of traditional Bible colleges or religious institutions. They allow the learner to experience more flexibility to earn a religious studies degree while working around personal, family and job schedules. Coursework will cover the history, surrounding culture, development, theology and impact of the religion being studied.
For those concerned about the cost of college programs, Bible college students are eligible for the same financial aid opportunities as other post-secondary students. Students should check with financial aid advisors at prospective schools about available grants and scholarships. Overall, an online degree can cost much less than one obtained through traditional college programs. Following is a sampling of available accredited programs offered at Bible colleges and religious institutions:
Catholic Distance University, based in Virginia. Associate's, Bachelor's, and Master's degrees offered in Theology or Catholic Studies. Catholic Distance University
Grace Bible College, based in Michigan. Associate's and Bachelor's degrees may be earned in business, leadership or ministry. Grace Bible College Online
Hebrew College, based in Massachusetts. Master of Arts degrees offered in Jewish Studies or Jewish Liberal Studies. Hebrew College Online
Hope International University, based in southern California and Seattle, Washington. A variety of degree programs are offered, including those in Christian ministry or Biblical studies. Hope International University
Johnson University Online, associated with Johnson University in Florida and Tennessee. Online programs offer various degrees in Biblical studies or ministry. Johnson University Online
Interested students should check out the links provided for more information.