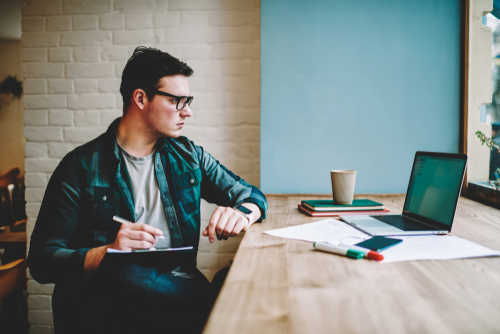 Featured Programs
Accreditation is an important topic for college students. Basically, accreditation is a means of ensuring the quality of education you get. As we'll discuss more in a moment, it's a voluntary process, but one that is extremely beneficial to education institutions as well as to learners like you.
If you get a degree from an accredited institution, your degree is more likely to hold value for potential employers. Taking credits from an accredited college often makes transferring those credits much easier. These are just two advantages of attending a school that's taken the time to obtain accreditation.
But, there's much more to accreditation than transfer credits and job implications. Let's explore accreditation with the following question serving as our guide: "What kind of accreditation should an online college have?"
How to Become an Accredited Online School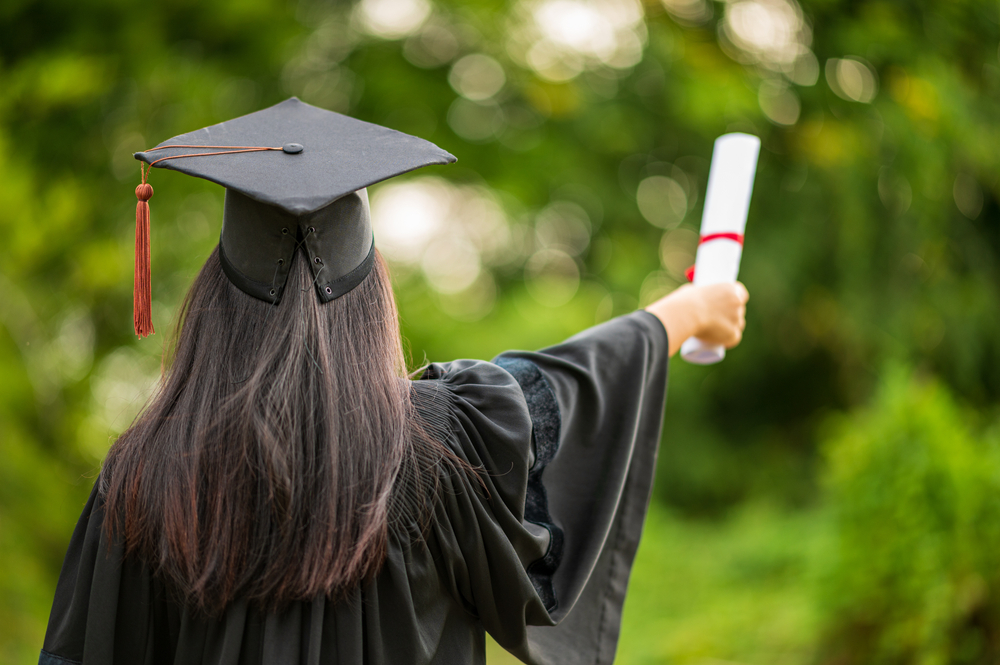 Before we can address the question of "what type of accreditation should an online college have?", we must first explore what accreditation is in the first place.
As noted a moment ago, the accreditation process that colleges and universities undertake is voluntary. Accreditors evaluate schools on a wide range of metrics, including:
Curriculum
Faculty
Facilities and student services
Budget
These are just a few examples, and though they may seem unrelated, they all have a lot to do with a school's ability to deliver you a high-quality education.
For example, accrediting agencies look at the experience level of faculty as one component of accreditation. They might examine how many faculty members have terminal degrees, for example. As another example, accrediting organizations might explore the facilities a school has for academic exploration, like laboratories and libraries.
Since accreditation is carried out by a third-party, it involves non-school-related personnel evaluating the metrics above (and others) to determine the school's ability to provide a high-quality education to its students. To do this kind of evaluation, agents from the accrediting agency make announced and unannounced visits to schools.
The value of this for you as a college student is that it ensures your college or university maintains rigorous academic standards. As a result, you'll get a quality education that prepares you for the world of work or to continue your education at the next level, like getting a master's degree after completing your undergraduate studies.
There are many different types of accreditation, too, though not all types are of equal weight.
See also: Top Accredited Online Colleges
Institutional Accreditation
One way for a college to gain accreditation is institutionally, meaning the entire college has a general accreditation.
As noted above, to gain an institutional accreditation, a college or university needs to demonstrate that they have the resources to deliver quality curricula to students. They also need to prove to the accrediting body that they have significant student resources, such as enough faculty and staff, and have a track record of graduating students that have success in their field of study.
There are two primary types of institutional accreditation: regional and national.
Regional Accreditation
Regional accreditation is the most rigorous type. It's also the most common. Typically, public and private colleges and universities are regionally accredited. This accreditation goes for both the traditional campus and the school's online campus.
There are seven regional accrediting bodies. Each regional agency is responsible for accrediting institutions of higher education in their region:
These regional accrediting agencies are recognized by the U.S. Department of Education and the Council for Higher Education Accreditation, or CHEA. While each accrediting body is a little different, they are seen as equals. This means that if you take courses at a online colleges with regional accreditation, your credits will transfer to other online schools that are also regionally accredited.
For example, Purdue University online accreditation comes from the Higher Learning Commission. If you take 15 credits from Purdue University Global, then transfer to the University of Arizona Global Campus (UAGC), all 15 credits should transfer. This is true even though UAGC accreditation is from the WASC Senior College and University Commission.
National Accreditation
The second common type of institutional accreditation is national. As the name implies, national accreditation isn't specific to a region. Instead, national accrediting agencies typically accredit colleges and universities based on the trade, vocation, or certification the school offers.
For example, the Distance Education Accrediting Commission (DEAC) is a national organization that accredits distance learning and online learning programs. As another example, the Association for Biblical Higher Education (ABHE) is responsible for accrediting faith-based colleges and universities.
As noted earlier, most schools are regionally accredited – only about 15 percent of U.S. colleges and universities have national accreditation.
And since national accreditation isn't as prestigious, credits earned at a nationally-accredited school typically do not transfer to a regionally-accredited school. Credits will often transfer from one nationally-accredited school, and credits from a regionally-accredited school often transfer to a nationally-accredited school.
There are some other important differences between regionally and nationally-accredited schools:
Regionally-accredited schools tend to be non-profit while nationally-accredited schools tend to be for-profit.
Regionally-accredited schools are usually more expensive.
Regionally-accredited schools typically have stricter admissions standards.
In other words, regional accreditation is preferred, but schools with this type of accreditation might be more expensive. The trade off is that you pay more up front for your education, but your degree might be viewed as more valuable by employers after you graduate.
See also: The Difference Between Regional and National Accreditation
Program-Specific Accreditation
Another way to gain accreditation is through programmatic accreditation.
Program-specific accreditation looks at one academic program or course of study, like nursing, education, or social work. A regional online colleges may have an institutional accreditation and a program specific accreditation at the same time.
Additionally, a college may be institutionally accredited, but may not have the best program accreditation for your specific major. This means that it's important to research the specific accreditation of your program when looking for an online college.
For example, if you want to become a counselor, you might choose a university that is regionally accredited, which is good. But, the school's counseling program might lack accreditation from The Council for Accreditation of Counseling and Related Educational Programs, or CACREP, which is the gold-standard of accreditation for these types of programs. In many cases, if your desired career requires licensure (e.g., teaching, counseling, law), you'll want a program with the appropriate programmatic accreditation.
It's also possible for a college program to become nationally accredited by a professional group that offers memberships for practicing professionals in that field. This is not always possible, but it's helpful to you to research if your specific program has any of these accreditations and what the program's accreditation status is.
A good example of this is engineering. The Accreditation Board for Engineering and Technology, Inc., or ABET, accredits engineering programs throughout the country. The American Society of Mechanical Engineers (ASME) is a founding member of ABET. So, if you plan to become a mechanical engineer, it makes sense to attend a program that's ABET accredited.
As you can see, it's necessary to look at accreditation from multiple angles. Doing so will help you ensure you're getting the highest possible quality of education.
See also: The Importance of Online College Accreditation
Specific Online College Accreditation
There are also accrediting bureaus that work exclusively with online colleges. For example, as discussed earlier, DEAC is responsible for specialized accreditation of online universities.
DEAC's role is to ensure that online and distance programs have content that is at the same level as their brick-and-mortar counterparts. Due to the rigorous nature of this accreditation, online schools that have this accreditation have a high percentage of graduates.
To be DEAC-accredited, an online college must follow a strict process that includes:
A self-evaluation that shows how the school meets accreditation standards
Taking part in a campus visit by an accreditation team
A final review of the school and a recommendation by the accrediting council
If accreditation standards and policies are met, an online college is likely to gain accreditation from DEAC.
It should be noted that DEAC used to be called the Distance Education and Training Council, or DETC. In the past, people wondered, "is DETC accreditation good?" Now that DETC is DEAC, the same question applies.
The answer to this question is complicated. On the one hand, having DEAC accreditation doesn't hurt. After all, it's still a third-party evaluation of the quality of an online school. On the other hand, regional accreditation is far more important and respected than DEAC accreditation.
How to Find Out if an Online College is Accredited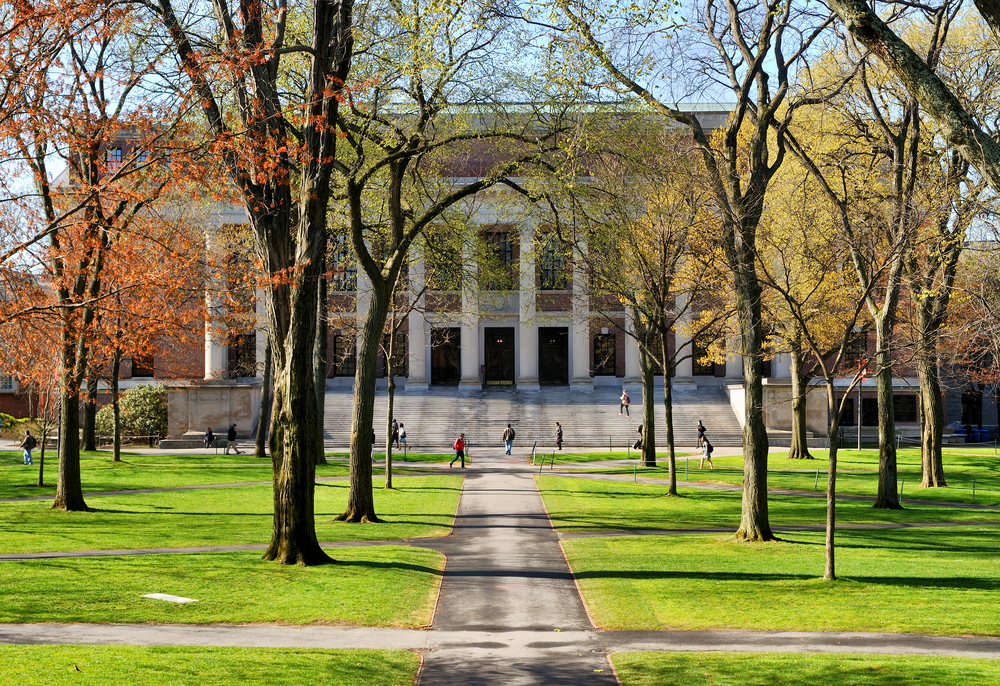 Most schools have a page on their website that's dedicated to accreditation information. A quick search of the school's website should lead you to the school's accreditation.
If you have trouble finding the accreditation information on the school's website, a Google search using the school's name followed by "accreditation" should do the trick. If you still can't find the accreditation information you're looking for, call the college and ask what types of accreditation the school has.
Additionally, you can check with the U.S. Department of Education. Their Database of Accredited Postsecondary Institutions and Programs (DAPIP) allows you to search for specific institutions to get a report on their accreditation information.
It's wise to also determine if your intended career requires graduation from a program that has further accreditation. CHEA has a database that allows you to search for programmatic accreditations.
Using these resources is free and simple, and only takes a few minutes of your time. But that few minutes could help you make a better decision regarding your educational future!
See also: How to Know if an Online Program is Offered by a Reputable School
What Accreditation Should an Online College Have?
As previously discussed, regional accreditation is more prestigious than national accreditation. If you have the choice between a regionally-accredited school and a nationally-accredited school, the former is likely the better choice than the latter.
The ideal situation when asking the question, "what accreditation should an online university have?", is to find an online college that's regionally accredited and has programmatic accreditation for your desired major, if applicable. This gives you even more assurance that the program and school you've chosen will be a good fit.
If an online college has additional accreditations, like from DEAC or a professional organization, it's icing on the cake!
Ultimately, though, the type of accreditation a college should have depends on your unique educational situation. For example, if you're pursuing a teaching degree, begin your school search with "regional accreditation online colleges." Then see if their education programs have programmatic accreditation.
However, if you want to become a mechanic, regional accreditation isn't important. Instead, you might want to find a trade school that offers ASE Certification.
Accredited Degree Meaning
Quite simply, an accredited degree is recognized as meeting the standards set forth by the accrediting agency. If you get a degree from an accredited program or institution, your degree will have a seal of approval from the third-party accrediting agency. This gives your degree added value and worth.
Why Online Colleges With Regional Accreditation are So Important
Accreditation offers many possibilities for you as a prospective student.
For example, federal financial aid only available to students at accredited colleges. Other benefits such as subsidized student loans and GI Bill benefits are also only available to students at accredited schools. As noted earlier, attending an accredited school makes transfer between universities much quicker and smoother than transferring from a non-accredited institution.
In achieving and maintaining its accreditation, an online college assures the public that it meets standards of quality. Accreditation also ensures the education earned by students is of value to the student who earned it. Likewise, employers, trade or profession-related licensing agencies, and other colleges and universities can accept a student's credential as legitimate.
Attending a college that isn't accredited may seem like a good bargain at first. After all, schools that aren't accredited can be far less expensive than accredited schools.
But, the reason for the lower price is often because the education you get isn't worth as much! Upon graduation, you will likely discover that a degree from a non-accredited or under-accredited school may be a huge disadvantage in your search for a job.
In order to demonstrate to future employers and other universities should you pursue additional studies, do your research to ensure that your online college or program is accredited.
See also: Easiest Accredited Online College Programs for Undergrads