It's no secret that college is expensive. Currently, the average cost of attending a four-year public college is $25,707 per year if you live on campus. For a typical four-year degree, that equates to $102,808. Even with significant financial aid programs like scholarships, federal Pell Grants, and grants from private organizations, you might still be on the hook for thousands of dollars of expenses. You need some online college financial tips.
Featured Programs
A great way to minimize some of the expenses of college is to get a degree through online classes. Doing so eliminates the costs of living on campus, like room, board, and parking. It also eliminates the need to commute from home to school, saving you gas money and reducing wear and tear on your vehicle.
On top of that, many colleges have excellent online tuition rates. Some online colleges even charge the same tuition for in-state and out-of-state students. By avoiding high non-resident tuition, you can save hundreds of dollars on your education each semester.
It's also worth your time to explore financial aid possibilities. Between federal student aid, scholarships, and other sources of assistance for online students, you can significantly reduce how much you pay for your degree.
Below are some excellent steps to maximize financial aid for your online studies and get some online college funding advice.
See Also: 30 Cheap Accredited Online Colleges
Research and Compare Online Colleges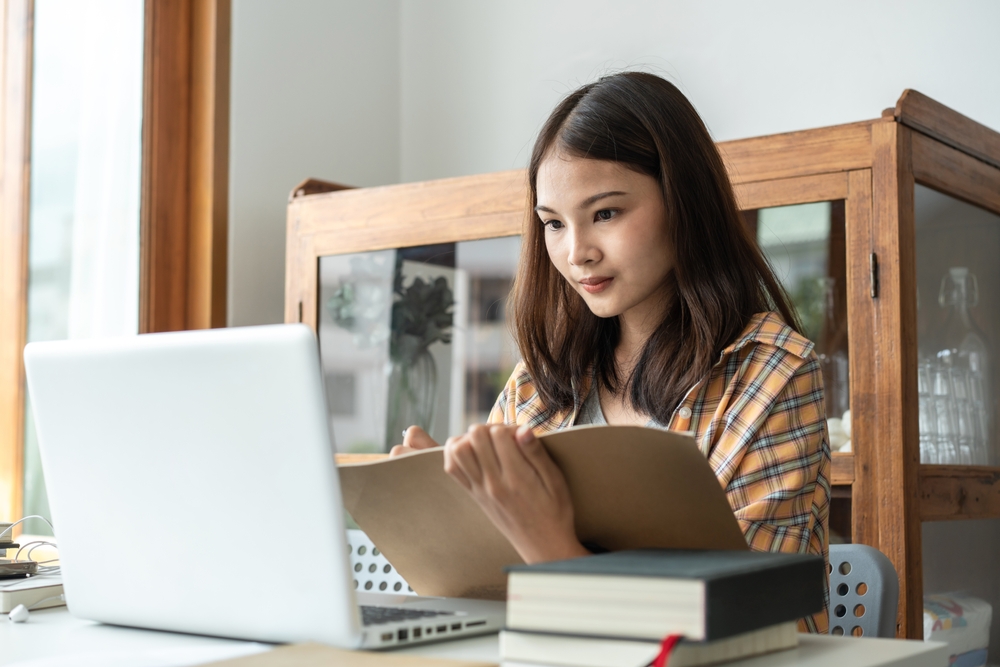 As a prospective online college student, your first order of business is to research potential colleges. As you would for a brick-and-mortar school, you must get a complete picture of what an online college offers.
For example, research what colleges offer your desired degree program. If you want to major in psychology, business, education, or other popular fields, chances are good that most online colleges have a program that meets your needs.
However, suppose your area of study is more niche (e.g., forensic science, wildlife management, aerospace engineering). In that case, you will likely need to spend additional time finding a school that offers online degree programs in your field.
Other criteria to investigate for online education cost-saving tips include:
The school's reputation. Examine the school's online ratings from education-related publications and ratings from current students and graduates.
The school's accreditation status. Attending an accredited school ensures that your program of study aligns with accepted standards. Regional accreditation is the gold standard, though national accreditation is also popular.
Location. Though the physical location of a school is less important if you study online, some courses and programs require periodic campus visits. As such, it might be worth enrolling in an online college just a short distance from your home.
The online learning environment. Colleges and universities have spent millions of dollars developing online learning platforms. Some colleges have done a better job than others, though. Look for schools that have a rich online campus with interactive courses, easy-to-access academic support, and other tools that make your online studies more accessible and more enjoyable.
Of course, your research must also focus on the cost of attendance. Note that this doesn't just include tuition. Instead, compare schools in terms of their fees, too. For example, a school with low tuition might charge high fees, while a more expensive one has very few fees.
Many online colleges have a tuition estimator on their websites that give you a general idea of what you'll pay for your education. Though an estimation tool like this is a good start, it's prudent to speak with representatives from each school's financial aid offices about receiving financial aid.
See Also: 25 Affordable Online Master's in Accounting
Understand Financial Aid Options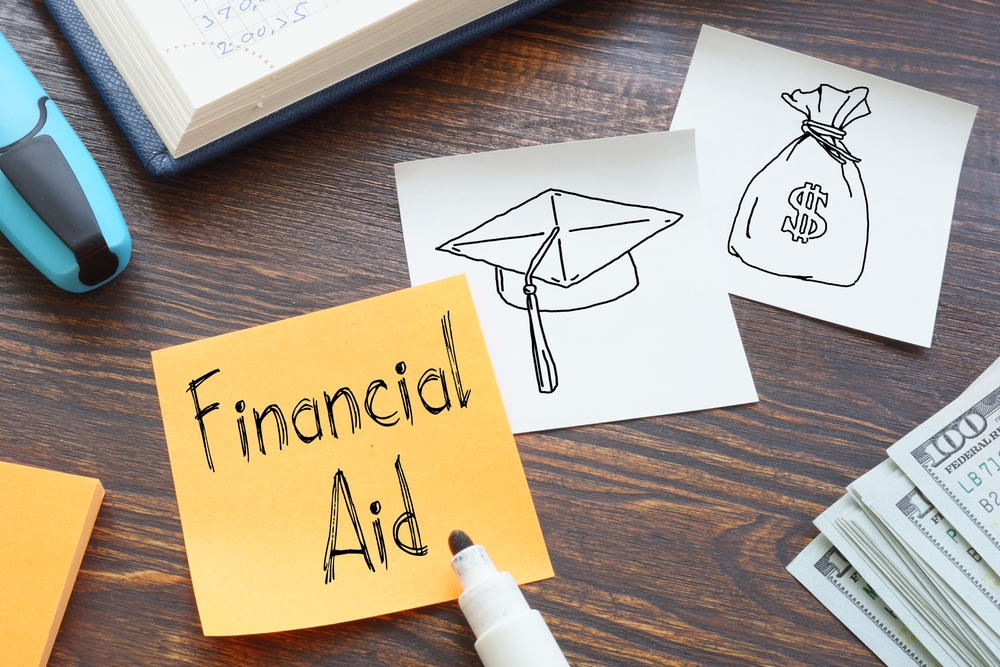 The number of financial aid opportunities for online students is more significant than ever before. With a greater selection of aid, you not only increase your chances of receiving financial aid, but you can also prioritize funding sources you don't have to pay back, like scholarships.
Below is a quick breakdown of some of the aid available to online college students.
Scholarships for Online Students
Scholarships are essentially free money. Whatever the aid amount, it's yours to use for school and related expenses without paying it back. Scholarships come in all shapes and sizes, from a few hundred dollars per semester to a full ride that pays for everything from tuition and fees to room and board.
Moreover, scholarships from individual colleges and universities, community organizations, and state agencies exist. Some scholarships are based on academic performance. Others are based on financial need, such as the student's financial circumstances or family finances.
You can also find national, regional, and specialized scholarships for specific student groups, like military and ex-military students. You just have to put in the time and effort to identify potential sources of aid for online programs.
See Also: Laptop Tips and Tricks for Online College Students
Grants
Grants are another type of financial aid that doesn't have to be paid back. Like scholarships, grants come in many dollar amounts and from sources ranging from state governments to federal government agencies to private organizations..
An example of this is the federal pell grant. Pell grants are reserved for undergraduate students who demonstrate financial need for higher education. These and other grants are instrumental in helping low-income students attend college. Pell grants can be used for online programs and on-campus studies.
Tuition Assistance
Tuition assistance typically comes from an employer and is used to offset the costs of educational expenses. This type of financial aid for online students doesn't have to be paid back, provided you meet the requirements.
For example, your employer might offer assistance to complete your master's degree. If you don't complete your degree, you will likely have to repay any student aid you received from your employer.
Work-Study Programs
Work-study programs put you to work to pay for your schooling. Typically, work studies are in the community service realm or focus on an area related to your college major. For example, if you major in psychology, you might qualify for a work-study placement in a local mental health clinic in an entry-level position.
Work-study programs are available from more than just local businesses and organizations. Every state has a work-study program, and there are federal work-study programs, too. These programs are available for undergraduate and graduate students that demonstrate financial need.
Student Loans for Online Education
Unlike the previous types of financial aid outlined above, student loans must be paid back. Banks, credit unions, and other financial institutions offer many different types of loans, including private loans. The lender sets the terms and conditions of private loans.
There are also various federal direct loan program options, which the U.S. Department of Education provides. Since the Department of Education is the lender, it establishes the terms and conditions of its loans.
This type of federal aid offers the same financial aid to all kinds of students, including online college students, on campus students, and graduate students. There are four options, as outlined below.
Direct Subsidized Loans
Direct subsidized loans are available for undergraduate students that demonstrate financial need.
Direct Unsubsidized Loans
These loans are available for undergraduate students, graduate students, and professional students regardless of financial need.
Direct PLUS Loans
Direct PLUS loans are available for graduate and professional students and parents of undergraduate students. This direct loan program is available regardless of financial need.
Direct Consolidation Loans
These loans allow college students to combine various federal loans into one loan with one provider and one payment.
See Also: Scholarships for Military and Ex-Military Students
Apply for Scholarships and Grants
Since scholarships and grants don't have to be paid back, it's best to begin your financial aid search with awards for which you are eligible. All scholarships and grants come with detailed information about qualification requirements, award amounts, and so forth. This makes it easy to determine which awards you should apply for if you are looking to save money on online degrees.
The U.S. Department of Education recommends the following resources for finding scholarships and grants:
Your high school counseling office
A college's financial aid office
Local businesses, non-profit organizations, and civics groups
Professional associations related to your intended major
The U.S. Department of Labor's online scholarship finder
Your employer or your parent's employer
Ethnicity-based organizations
The specific deadlines and requirements for scholarships and grants vary from one award to the next. It's imperative that you carefully read all instructions to ensure you have completed all steps and submitted all required materials with your application.
It's also important to begin the process of applying early. Filling out scholarship and grant applications can take a lot of time, given that you must provide detailed information about your financial need, higher education goals, your family's finances, etc. Give yourself plenty of time to finish all the application requirements before the deadline.
Also commit to consistently searching for scholarships and grants – a one-time search is not enough. Additional awards might become available after your initial search!
See Also: Scholarships for Students with ADHD
Federal Student Aid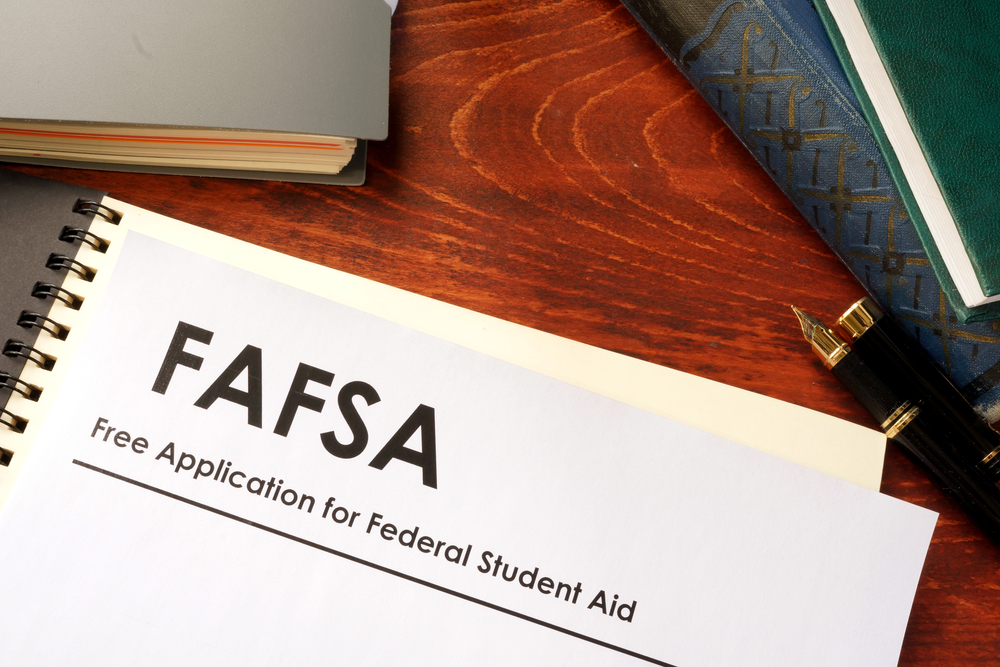 Many of the financial aid opportunities discussed above come in the form of federal aid. Whether loans, work studies, or grants, these types of federal financial aid require specific eligibility as determined by the Free Application for Federal Student Aid (FAFSA).
The FAFSA is available online and requires you to submit details about yourself and your financial need. This includes providing your:
Social Security number (and your parents' Social Security numbers if they claim you as a dependent)
Driver's license number, provided you have one
Alien Registration number (non-U.S. citizens only)
Federal tax information, including your W-2 and your spouse's W-2 if you're married and file jointly (and your parents' W-2 if you're their dependent); IRS Form 1040; records of untaxed income; and details regarding investments, savings account balances, and checking account balances.
The U.S. Department of Education provides many resources to help guide you through the FAFSA online process, including this step-by-step guide and this collection of booklets and brochures. It's worth consulting these resources before you begin filling out the free application so you know exactly what to expect and what documentation you need to provide.
Since this is a free application, avoid scams that require you to pay for services to help you complete the FAFSA. You can find all the help you need for free from the Department of Education, your high school counselor, or your college or university's financial aid office.
Leverage Employer Benefits
As noted earlier, employer benefits can help you minimize expenses when pursuing higher education. Typically, this aid is given to you upfront, which you then use to pay for your school expenses.
The term "tuition assistance" is a bit misleading, though. The financial aid funds you receive often reimburse tuition, fees, books, transportation, and other related educational expenses.
Some employers offer tuition reimbursement as well. With reimbursement aid, you pay for your schooling yourself, and then your employer pays you back for the same amount. You might even find that your employer offers student loan repayment. Typically, companies will match your student loan payment.
Opt for Affordable Course Materials
Higher education isn't just expensive because of tuition and fees. The materials you need for your courses also represent a significant money output. You want to secure funding for online courses.
For example, the average college textbook costs an estimated $105.37. If you take 12 undergraduate credits per semester, and each course requires a textbook, you might spend around $421.48 each semester. The typical undergraduate degree takes eight semesters of coursework, so the average student pays about $3,371.84 in books alone.
Fortunately, there are many different ways to save on course materials:
Buy used textbooks rather than new ones. Try buying books directly from other students – cutting out the middleman can save money.
Rent textbooks for a lower price than buying books outright.
Share textbooks with classmates to split the costs. As online students, you can access one copy of a digital textbook rather than each of you paying for a copy.
Check online for free versions of required books. Sites like Google Scholar and Project Gutenberg have archives of thousands of books and other resources.
Apply for financial aid specifically for books. Book scholarships, in particular, help offset the cost of books and supplies. Financial aid offices can help you identify any available book scholarships.
Search for Open Educational Resources (OERs). These resources are freely distributed and are becoming a popular option for online classes.
Create a Budget and Manage Expenses
Attending college isn't just about learning the knowledge and skills you need for your future career. It's also an opportunity to learn practical day-to-day skills like budgeting and managing expenses. You can hone these skills throughout the financial aid process.
For example, you might create a spreadsheet that tracks each type of financial aid you receive (or use any number of financial apps on your phone) so you know exactly how much money you get from each source. You can also get a student aid report from your school's financial aid office that enumerates all your financial aid awards.
Once you know precisely how much money you will get each semester from your school's financial aid office, identify your costs of attending college, including:
Tuition and fees
Books and supplies
Spending money
Room, board, and transportation costs, as applicable for online students
Then, devise a budget, ensuring that your expenditures are less than your incoming federal student aid, scholarships, grants, and other financial aid. Factor in your expected family contribution as well, such as money your parents provide to cover your expenses.
If your expenditures are more than the aid you receive, evaluate your needs and wants and eliminate expenses that aren't absolutely necessary. As many college students do, consider finding a part-time job to cover expense overages.
Consider Loan Repayment Options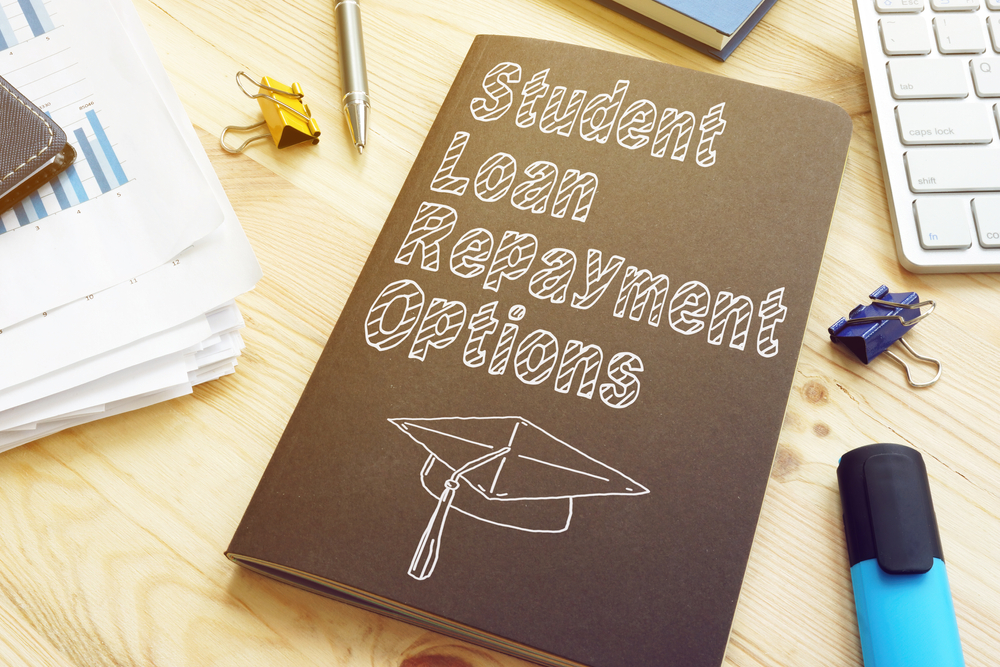 As noted earlier, private loans and federal student loans must be repaid. But, the interest rates and repayment options vary from one type of loan to the next.
For example, the interest rate on private loans for college students ranges anywhere from 4 percent to 15 percent. The average interest rate for federal student loans is 6.36 percent. All federal loans have a fixed interest rate, as do most private loans. However, some private loans have variable interest rates that change with market conditions. While this might mean your interest rate decreases at times, it also might increase.
As outlined below, private and federal government loans offer different repayment options.
Private Loan Repayment
Private loan lenders vary in their specific repayment plans. However, there are some common options for most lenders, as outlined below.
Deferred Repayment
Under a deferred repayment program, you don't pay on your loans while in school. Deferments often extend into a grace period after graduation as well. A six-month grace period on private financial aid is typical.
Fixed Repayment
If you opt for a fixed repayment plan, you pay the same amount toward your loan each month while in school and during your grace period.
Interest Repayment
When on an interest repayment plan, you only pay toward the interest on your private loans while in school and during your grace period.
Then, once your grace period ends, you'll have to make principal and interest payments on your loans. The amount you pay depends on your loan balance, interest rate, and the specific repayment plan you've selected with your lender.
These repayment methods run the gamut from a fixed monthly payment to a short-term interest-only payment to a graduated payment system where your payment starts lower and increases over time. Extended repayment is another option, which lowers your monthly payment, but extends the length of the repayment period.
Again, your options here will depend greatly upon your private loan lender. Note that making interest-only payments or opting for an extended repayment period for your financial aid will add to the overall cost of your loan.
Federal Financial Aid Repayment
Federal financial aid for online programs must be repaid using one of the specific repayment methods enumerated below. Just like you must meet financial aid eligibility requirements, you must also meet repayment requirements for these programs from the federal government.
Standard Repayment
All students with financial aid in the form of federal student loans are eligible for standard repayment. You'll have a fixed monthly payment for the life of the loan, which is 120 months unless you consolidate your loans and extend the payment period (which can be up to 30 years). This type of repayment has the highest monthly payment but the lowest amount of interest paid.
Graduated Repayment
A graduated repayment schedule starts with a lower monthly payment and increases every two years. Eligible students include any federal loan borrower. The repayment period is 120 months, but consolidated loan payments can be extended to 30 years. This is a popular option for students who expect their income to rise with time.
Extended Repayment
This type of financial aid repayment is specifically for borrowers with more than $30,000 in student loan debt. The repayment period can be up to 25 years, which lowers the monthly payment, but greatly increases the interest paid.
Income-Driven Repayment
The U.S. Department of Education offers four income-driven repayment (IDR) programs. Each one is described below.
Revised Pay as You Earn (REPAYE)
The REPAYE financial aid program requires monthly payments roughly equivalent to 10 percent of your discretionary income divided by 12. The repayment period is 20 years for undergraduate loans and 25 years for graduate loans.
Pay As You Earn (PAYE)
The PAYE program requires a monthly payment of around 10 percent of your discretionary income divided by 12. However, the monthly payment is never more than the amount required for a 10-year Standard Repayment Plan.
Income-Based Repayment (IBR)
The IBR program requires a payment equal to 10 percent of your discretionary income (if you're a new borrower) or 15 percent of your income (if you're not a new borrower). But, the payment amount in both cases is capped at the 10-year Standard Repayment Plan amount.
Income-Contingent Repayment (ICR)
The ICR program requires a payment equal to 20 percent of your discretionary income or the amount you'd pay with a fixed payment over 12 years (adjusted to your income). You pay the lesser of the two amounts.
Each income-driven repayment option listed above has varying payments from year to year based on factors like your income and family size. You must report changes to income and family size each year to remain in the program.
Additionally, each IDR program offers the potential of loan forgiveness for the remaining balance after 20 or 25 years. If you work in public service, you may be eligible for loan forgiveness after ten years.