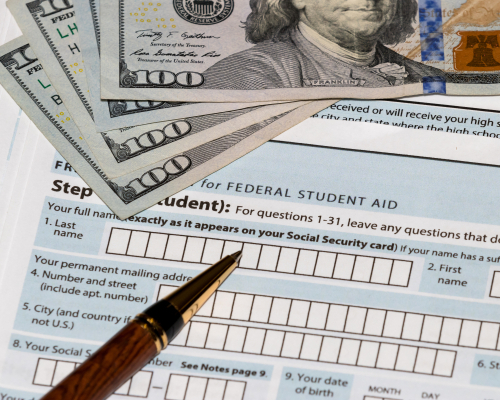 Do you have to pay to apply to colleges? If so, how much is a college application? For decades, the answer to the first question was yes. Part of the college application process was shelling out money for a non-refundable application fee. These college application fees were designed to cover the costs of processing and reviewing candidates' application materials. According to a recent story by U.S. News & World Report, the average application fee is $78. So, to answer the second question from above, applications can get very expensive.
Most college applications cost $30 or more at smaller schools to more than $100 at prestigious universities. Graduate application fees are often even higher. As a college-bound hopeful, you can spend hundreds of dollars in application fees applying to multiple schools where acceptance isn't guaranteed.
As worries over America's $1.75 trillion student loan debt mount, more colleges are changing to a fee-free application policy. In this guide, we'll review why post-secondary schools are dropping or eliminating application fees – and how the shift to a free college application fee benefits you.
See Also: Financial Aids Tips for Online College
Expanding Equal Access to College by Removing Application Fees for Colleges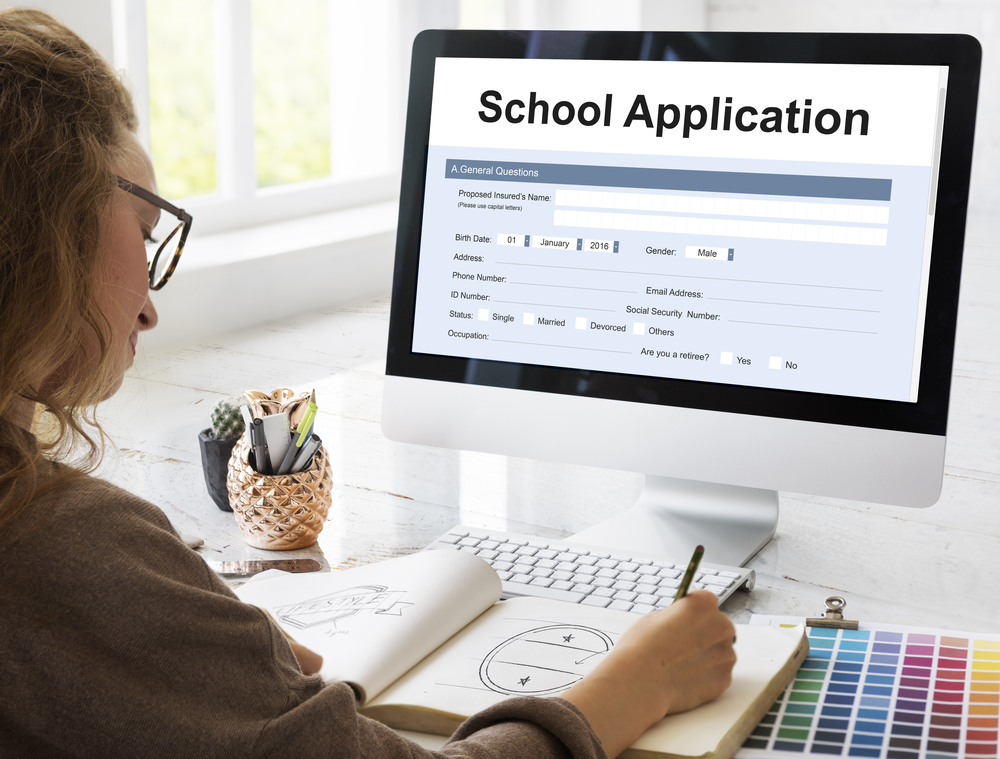 Cutting the application fee for colleges is a significant loss of revenue. Still, many education officials across the United States view the policy shift as a favorable investment in the long run. But how?
Reducing or eliminating these fees helps increase the number of qualified students that apply. That's because application fees can be a significant barrier to some high-achieving high school seniors from low-income families.
For example, a Low Income Housing Authority survey found that up to 25 percent of low-income students don't apply for higher education despite having good grades. This could be partly due to the prospect of paying such high application fees to many different schools during the application process.
However, eliminating application fees removes monetary barriers for these students and promotes equity in college admission. Schools that forgo fees can attract more low-income, first-generation, and immigrant students who can benefit from financial aid to offset the cost of education.
What's more, as noted earlier, by encouraging a wider cross-section of students to apply, colleges and universities reap the benefits by having an enrollment of more qualified students. More qualified students can mean improved retention rates, higher graduation rates, and other benefits that not only help students but also look good for the school.
See Also: 30 Cheapest Online Associate's Degree Programs
There are Many Excellent Free Application Colleges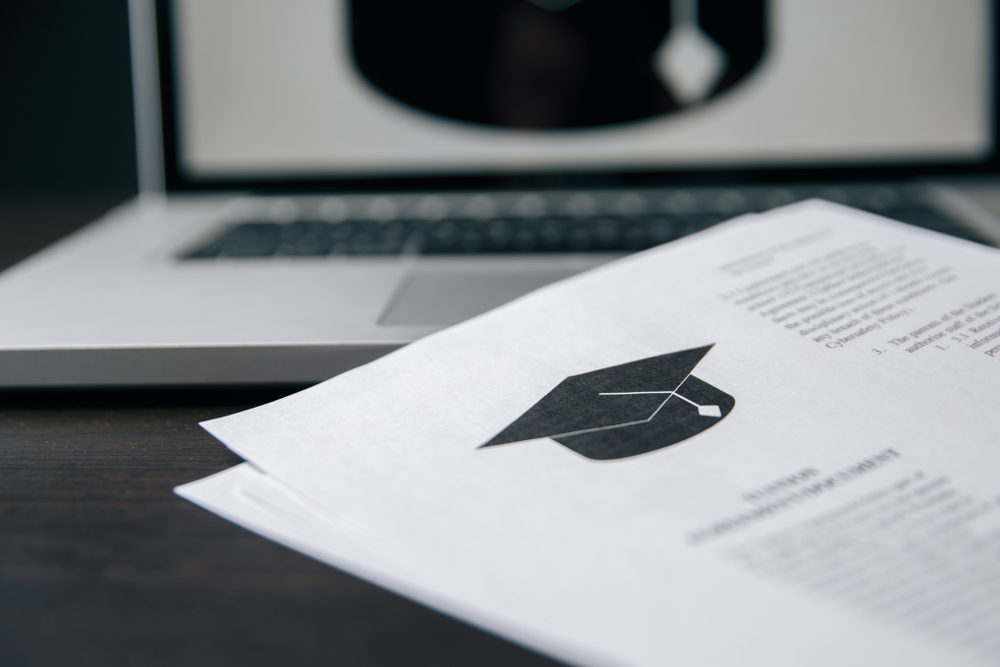 The movement to reduce or eliminate application fees began about a decade ago. At that point, only a handful of colleges and universities could claim they had no application fees. However, recent years have seen many more schools reduce or eliminate application fees altogether.
And it isn't just small, regional schools that are doing this. Many of the best colleges in the country have chosen to get rid of application fees. Creighton University, for example, waives application fees whether you apply using the school's application or the Common Application.
Another well-known college with free application fees is Tulane. Based in New Orleans, Tulane is one of the top national universities in the nation, according to U.S. News & World Report. Like Creighton, Tulane accepts applications via its website or the Common App without an associated fee.
Other top-notch free admission colleges include:
It should be noted that the colleges that have free application fees listed above have no fees for general undergraduate admission. Some programs at these schools might have departmental application fees associated with them. What's more, transfer or international students might be required to pay an application fee, even if application fees aren't required for in-state or out-of-state first-year students.
If you're interested in a specific school and want to know if they have reduced or eliminated application fees, simply Google the school's name along with the term "undergraduate application fees." In the results, look for pages from the school's financial aid or admissions office for details. This is a more specific way of finding the information you need rather than Googling general terms like "colleges free applications" or "colleges application free."
See Also: Cheap Accredited Online Colleges
Other Ways to Apply to College for Free
Are your prospective school favorites still charging an application fee? There are potential loopholes in finding free applications for colleges.
Applying online rather than by mail can sometimes eliminate incurred fees. Having connections could help cut fees, too. For instance, some schools waive application fees for students whose parents or grandparents are alumni.
Another option is to physically travel to the college's campus. Some schools waive application fees if you make an official campus visit. If you're in financial need, you might qualify for application fee waivers if you take the SAT with an SAT waiver. Additionally, you can also file requests for college application fee waivers through the National Association for College Admission Counseling (NACAC).
See Also: 30 Cheap Accredited Online Colleges
College Expenses are Rising, But Waived Fees Can Help Reduce the Burden
Everyone knows that the cost of college is more expensive than ever before. According to the College Board, the average published undergraduate tuition and fees is $10,940 at public universities and $39,400 at private non-profit four-year institutions. These figures are per year.
Additionally tuition rose 31.4 percent from 2010 to 2020. But costs can begin accruing well before you reach the college classroom and have to pay tuition. Application fees can be cumbersome expenses that make you think twice about applying to some schools. For example, the cost of applying to Stanford University is $90. Duke University, Columbia University, and the University of North Carolina-Chapel Hill aren't far behind at $85. Private schools, Ivy League schools, and top-tier public research institutions like these typically have higher application fees.
Fortunately, the desire to improve equal access for students from diverse, low-income backgrounds gives colleges momentum to make applications more affordable. With each passing year, more institutions waive application fees. And now there's a movement to eliminate standardized testing requirements like the ACT test, SAT, GRE, and GMAT. These tests have their own test fee, so colleges that no longer require these test scores for admissions are making the admissions process that much more affordable.
Frequently Asked Questions (FAQs)
Does the FAFSA help with admissions fees?
The FAFSA, or Free Application for Federal Student Aid, covers the cost of tuition, fees, and associated expenses, like housing and transportation. However, you won't receive FAFSA-related funding until after you've completed the admission application, been admitted to a school, and completed the enrollment process. Therefore, the FAFSA does not typically help with application fees.
What is the average college application fee?
As noted earlier, the current average application fee is $78.
How many college application fee waivers can I use?
If you qualify for an application fee waiver, you can use it as often as you like. However, not all colleges and universities accept application fee waivers. You can use the College Board's college search tool to find specific waiver information for the schools you're considering.
Where should I begin my college search?
If you're in high school, your guidance counselor or school counselor is a great resource for beginning your college search. They can help you identify your areas of interest to narrow down potential majors. Additionally, they can help you fill out college applications, assist in determining your eligibility for scholarships and other financial aid, and help you source letters of recommendation for your college applications.
Are you ready to get your college education underway? Let us help! Explore the Top 15 Accredited Online Colleges Without An Application Fee and the Cheapest Online Business Degree Programs for Undergrads.