Few things are certainties in life. However, one thing that is certain is that people will always need medical care. Medical billing and medical coding are part of the process of getting that care.
Featured Programs
Becoming a medical billing and coding specialist is a smart move. On the one hand, becoming a certified professional coder doesn't take very long – many positions require a professional certificate or associate degree, which takes two years of full-time studies at the most. On the other hand, jobs in medical billing are consistently in demand. The Bureau of Labor Statistics (BLS) predicts billing and coding jobs will grow at a seven percent rate over the next decade.
Getting an education in a coding training program is only part of the equation, though. Getting started in medical billing also requires you to learn how to forge your career path. This guide will help you do just that!
Understanding the Basics of Medical Billing and Coding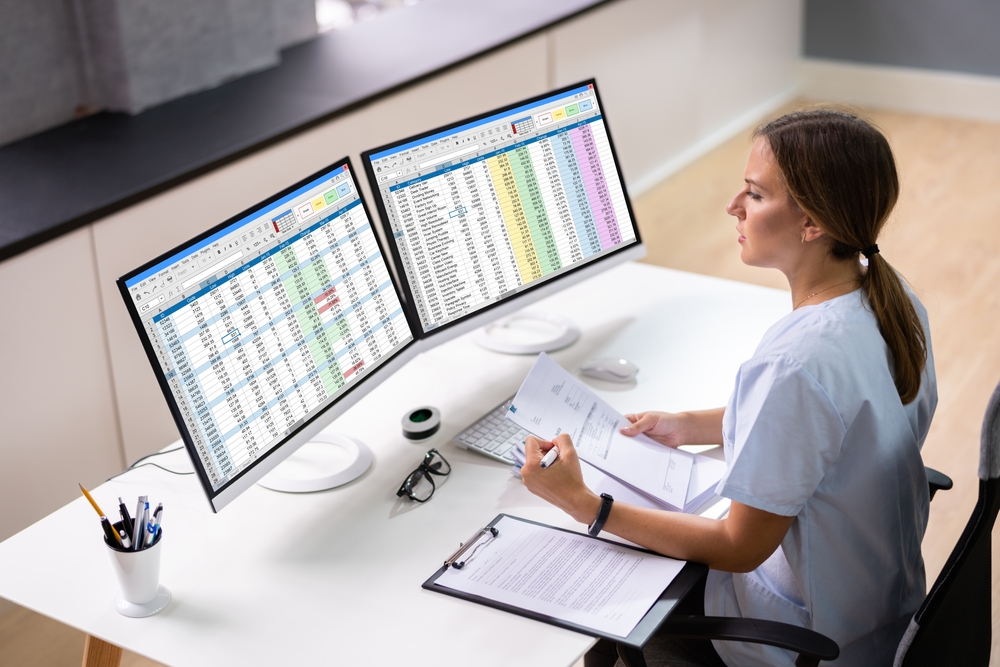 What do I need to start medical coding, you ask? Your first task in preparing for a medical billing and coding career is to learn the answer to this very simple question: What is medical billing and coding?
According to the American Academy of Professional Coders (AAPC), medical billing and coding requires you to translate medical information into standardized codes for the purposes of billing. You'll receive clinical documentation from clinics, hospitals, and other healthcare providers, identify features like medical tests, medical diagnoses, treatments, and so forth, and code them according to regulations so physicians and other healthcare professionals can be reimbursed.
The role of medical billers and coders in healthcare goes well beyond simply attaching codes to certain procedures and treatments. The services rendered by medical billing and coding specialists include processing health information data, patient data, and leasing with insurance company representatives.
Moreover, billing and coding workers are an integral component of the billing cycle – without professional coders, healthcare professionals would have much greater difficulty getting accurate and timely payments for their services. As a medical billing and coding professional, you hold the financial security of healthcare workers and healthcare systems in your hands.
See Also: 10 Accredited Online Colleges for Diagnostic Medical Sonography
Beginner's Guide to Medical Coding Jobs: Medical Terminology Essentials for Medical Coders
Medical records are classified with medical terminology and medical codes – thousands of them. Doing so helps streamline the records and coding process and, in turn, streamlines the reimbursement process for medical providers.
According to Indeed, medical coders work within numerous coding systems, including those outlined below.
International Classification of Diseases (ICD)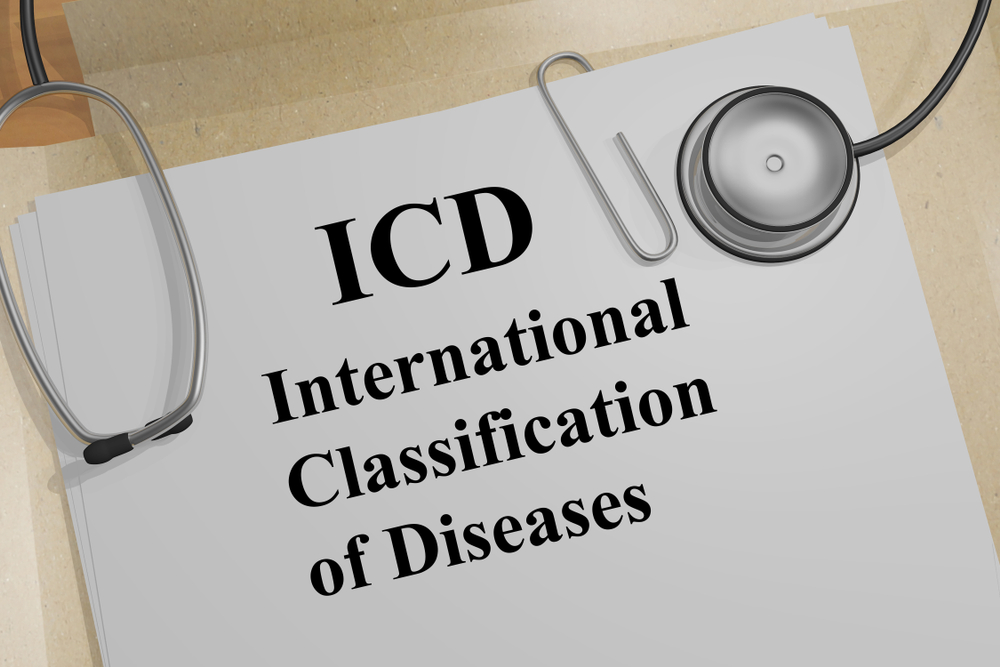 The purpose of the ICD is to describe a patient's condition. For example, ICD's E-codes describe injuries resulting from external factors, like falling on the sidewalk or getting poison ivy. V-codes, on the other hand, describe non-injury services, such as preventative care. Dx codes in the ICD describe diagnoses. These codes help examine treatments a patient has received in the past or differentiate between an ICD diagnosis and CPT services (which are discussed below).
See Also: 30 Cheapest Online Associate's Degree
Current Procedural Terminology (CPT)
The CPT classification system defines the codes used to identify medical services, such as diagnostic tests and surgical procedures:
Category I codes describe an extensive collection of services from health technology to medical procedures to other medical treatments.
Category II codes allow medical coders to follow a patient's health after they've been diagnosed and treated.
Category III codes typically denote new or experimental services, such as those in the clinical trial phase.
E/M codes refer to evaluation and management procedures and are descriptive of the evaluations made by healthcare providers and the treatments a patient receives.
Fee schedule codes denote the cost associated with each treatment.
Healthcare Common Procedure Coding System (HCPCS)
The HCPCS has a lot of overlap with the CPT coding system. However, it details medical services not included in the CPT codes. These details are essential for insurance reporting and reimbursements from programs like Medicare and Medicaid. Some of the most common HCPCS codes include the following:
Level 1 codes are the same as CPT codes that describe medical processes, treatments, and services.
Level 2 codes describe medications, medical equipment, and outpatient services not included in the CPT.
Level 3 codes are used to bill local insurance companies, like private insurers or state organizations.
Medicare codes denote services associated with the federal healthcare program for adults over 65 or people with a disability.
Medicaid codes are specific to services provided under the federal health insurance programs for low-income individuals.
It should be noted that the medical coding examples above barely scratch the surface. There are thousands and thousands of codes used in the coding field that describe a wide range of healthcare services.
Educational Pathways to a Career in Billing and Coding
High School Diploma: The Starting Point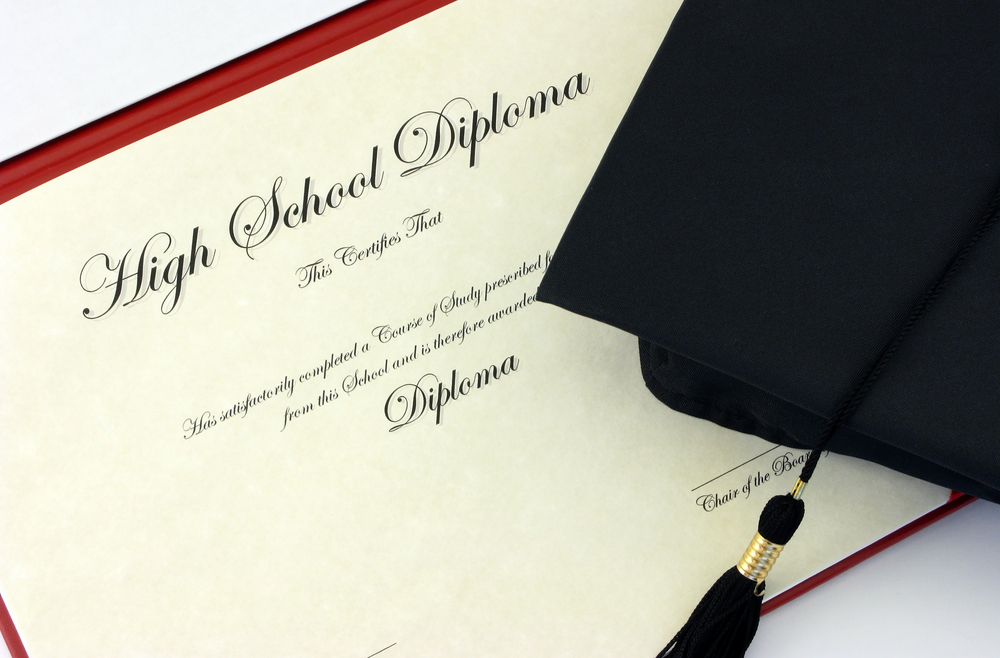 In some cases, the steps to become a medical coder require only that you have a high school diploma. You'll need some relevant experience, too, such as an understanding of medical terminology, how to access patient records, and the use of a computer and specialized computer programs.
With this level of education, you can expect an entry-level job. But, as you gain more experience as a medical biller and medical coder, you can improve your marketability to pursue a higher wage or a better job in the industry.
Associate Degree vs. Diploma Programs in Medical Coding
The most common medical coding training for beginners is to get an associate degree or a diploma. An associate degree usually takes about two years to complete and requires about 60 credits of coursework, including studies in areas such as:
Diagnostic Coding Systems
Reimbursement Methodologies
Healthcare Delivery Systems
Anatomy and Physiology
Health Information Management
A diploma program is often shorter, perhaps just one year or a year-and-a-half to complete. Diplomas in medical billing and coding include many of the same courses as an associate's degree. The primary difference is that a diploma program prepares you for your first job in healthcare billing. In contrast, an associate's degree prepares you for higher-level careers with better pay and benefits.
Moreover, completing an associate degree in this field prepares you for pursuing a bachelor's degree. You'll need about two years of full-time study to complete the education requirements for a bachelor's, but if you get a diploma, you'll likely need an additional year to complete a bachelor's.
Formal Education and Its Importance in the Healthcare Field
Googling "breaking into medical billing industry" reveals many search results about education. In fact, all jobs in this field require an education of some kind, be it high school science courses as an essential requirement or college-level courses as part of a diploma or degree program. These types of training are crucial for various reasons, not the least of which is understanding medical diagnoses, procedures, and treatments that allow you to be a competent medical biller and medical coder.
Furthermore, education focuses on skill building as it pertains to crucial medical billing and coding activities, such as:
Insurance claims and policies
Medical law
Medical terminology
Electronic health records
Coding programs
Ethical practice
On top of that, the process of coding medical information into a universal language helps promote improved delivery of care, timely payments and reimbursements, and allows various medical entities to more easily "talk" to one another. Think of your education and training for your coding job as the engine that runs the car of the healthcare system. Without medical billers, the system wouldn't be able to run efficiently!
See also: Strategies for Excelling in Your Online Medical Assistant Program
Gaining the Right Certifications
Many medical records-related careers require you to have a certification in addition to your formal education and on-the-job training. Let's explore a few of the most popular professional certification options:
Certified Professional Coder (CPC) and Its Significance
The CPC certification from AAPC is considered the best credential for medical coding in a doctor's office. The CPC training focuses specifically on coding the services offered by doctors, physician assistants, nurses, and other medical professionals. By earning the CPC credential, you will gain the knowledge and skills required to be a medical coder using ICD, CPT, and HCPCS and perform a variety of other tasks that can make you highly attractive in the coding job market.
Certified Coding Specialist (CCS) and Certified Coding Associate (CCA)
The CCS credential from the American Health Information Management Association (AHIMA) focuses on professional certification for coders in hospitals and other healthcare settings. The credential focuses on coding proficiency, quality, and accuracy while demonstrating competency in insurance reimbursements and payments from programs like Medicaid and Medicare.
Meanwhile, the CCA credential from AHIMA is a broad-based certification that prepares you as a medical coder in doctor's offices and hospitals. This credential is a nationally recognized standard of achievement for careers in Health Information Management.
Why Medical Coding Certifications Matter in the Job Market
Diplomas, associate degrees, and other coding programs help you build a strong foundation of knowledge and skills that prepare you for a career as a medical biller or medical coder. But a certification takes your learning a step further, focusing on more specific, higher-level competencies.
In other words, if you're wondering how to get a job in medical coding, a diploma or degree and a certification will make you an even more attractive potential employee. Given your more extensive skill set, you'll likely find that job prospects are improved, and better job opportunities are available. What's more, completing a coding program and a certification can lead to higher-paying jobs with larger medical organizations, which often offer better benefits and more opportunities to advance your career, too.
Building Essential Skills for the Medical Coding Field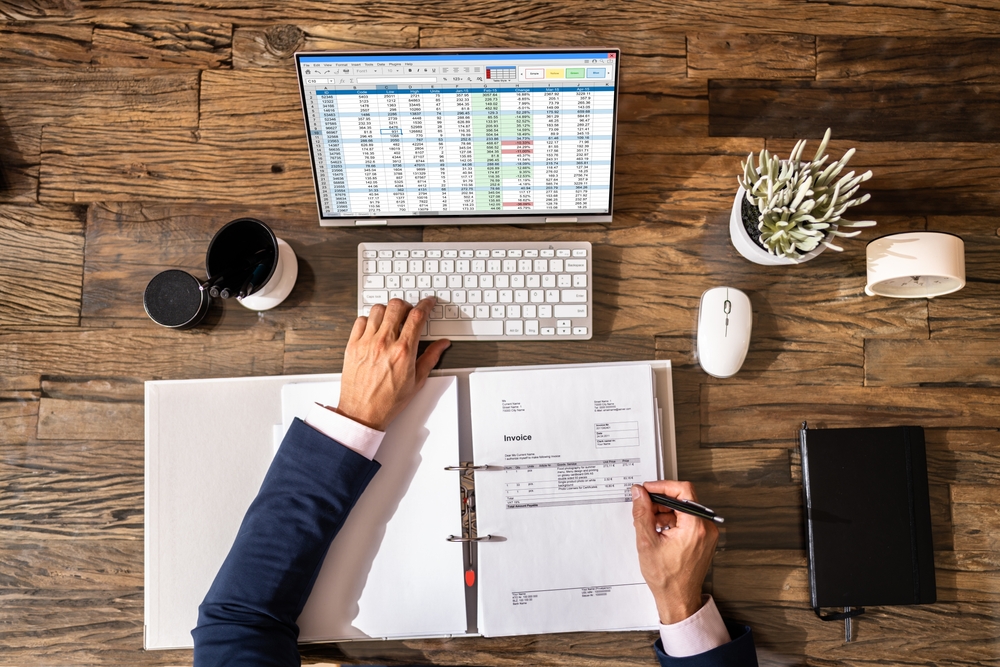 Coding Skills: Deciphering Medical Codes and Procedures
As a medical biller and medical coder, you must have the necessary professional coding skills to translate complex medical information into an easily digestible format for various stakeholders. These skills can be learned on the job, in a diploma or degree program, and in preparation for pursuing relevant certifications, and include knowledge of insurance, medical terminology, and competency using computers and computer software.
Interpersonal Skills: Working with Healthcare Providers and Patients
Medical billers must have excellent written and verbal communication skills. More than that, you should be a good active listener, have the capacity to communicate calmly and clearly in stressful situations, and be able to conduct yourself professionally in various interpersonal settings.
Administrative Tasks: Managing Patient Records and Medical Data
Here's a heads-up for medical billing for newbies: administrative tasks are part of the job for medical billers, too. From managing electronic healthcare records to ensuring the confidentiality of medical data, a certified billing and coding specialist is a vital component of the administration of healthcare services. As you'll discover in your medical biller and medical coder training, you'll also be responsible for effective time management, booking, and customer service-related tasks.
Navigating the Job Search in Medical Billing and Coding
If you start an online search for medical biller and medical coder jobs with something like "easy steps to land medical billing job," you'll find a laundry list of tips like "get training," "complete a certification program," and "start your job search." Getting a medical billing and coding job can be broken down into manageable steps like that, but some steps require a little more thought.
For example, understanding job titles and job responsibilities will help you hone your employment search. If your training is specific to medical billing, focus your search on jobs that require knowledge of electronic health records, billing software, and bookkeeping skills. If your training focused more on coding, look for jobs that require knowledge of medical terms, anatomy and physiology, and insurance.
Of course, you need to strike a balance between job requirements and standing out from the crowd. To maximize your chances of getting a job, ensure that you have a greater level of knowledge and skills that are required. This doesn't mean you need to get a doctorate – being vastly overqualified often doesn't help you land the job you want. However, medical billers and coders with a handful of "extra" skills are often viewed more favorably than those who meet the position's minimum requirements. As noted earlier, adding a certification to your diploma or degree is a great way to stand out among other applicants.
Where to Find Job Openings: Healthcare Employers and Government Agencies
In addition to job listing websites like Indeed, ZipRecruiter, and SimplyHired, you can search for medical biller and medical coder jobs with healthcare employers and government agencies.
For example, if you're looking for a job with a large healthcare provider like Banner Health or Kaiser Permanente, you can search their individual job pages for details about employment. Likewise, most jobs for medical billers and coders in physician's offices are listed on their websites and with local sources, like newspapers, local digital magazines, and social media.
Here's some sage medical coding job hunt advice: Government agencies are an excellent resource for jobs in this field, too. Your local Department of Workforce Services office is a good place to start for careers in public and private settings. Local municipalities and state agencies might have job postings, and USAJobs is a good resource for coding and billing employment with federal agencies.
See also: 30 Accredited Online Colleges in Health Informatics
The Day-to-Day Life of Medical Billers and Coders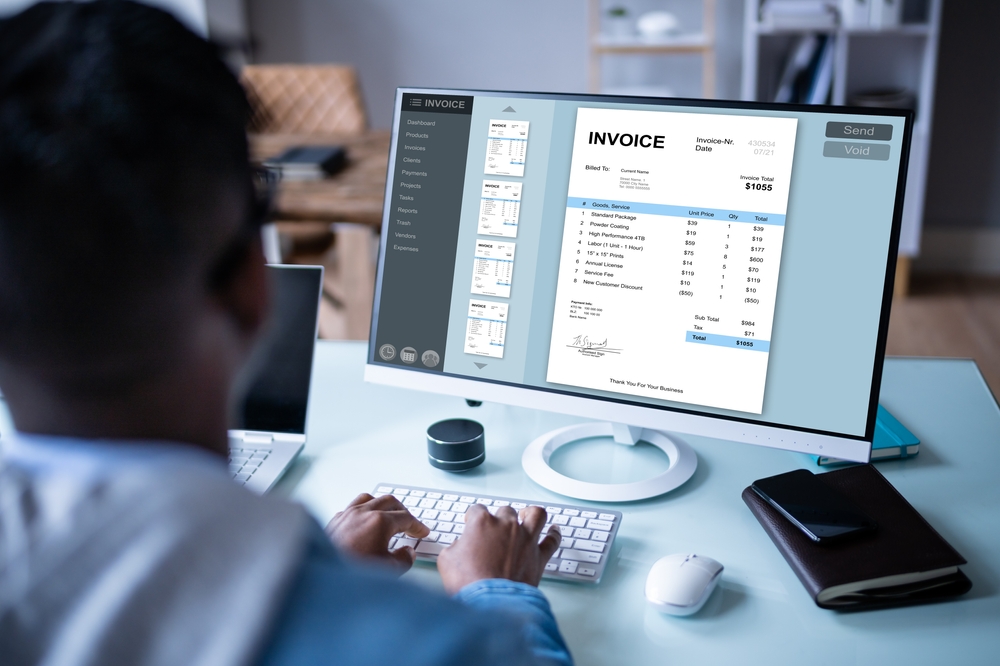 In some cases, medical billers and coders are the same person who performs duties related to both jobs. In other instances, though, medical billers and medical coders are two separate entities. Some of the differences between the two are enumerated below.
How Medical Billers Work with Health Insurance Companies
The relationship between medical billers and health insurance companies is simple: they are the middleman between the insurance companies and medical providers who ensure services are rendered and paid for.
Medical billers are responsible for various tasks. They oversee payments to patient accounts and handle insurance claims for healthcare providers. They create patient invoices for balances due after insurance payouts and track payments and reimbursements. Medical billers also confirm patient insurance coverage, examine denied claims, and maintain accurate records of claims and payments received.
The Role of Medical Coders in Patient Care and Insurance Claims
Medical coders aren't involved in direct patient care. However, their responsibilities have much to do with timely care and payment for that care. For example, after a patient visits a physician, the details of the visit (e.g., services received, treatments rendered) are sent to a coder, who then assigns each item a code. Codes are used to simplify patient information and classify each service using a separate five-digit billing code, which are universal among health systems. 
These codes indicate to insurance companies what services were received, allowing insurance to determine if the patient's plan covers the service. If covered, insurance companies reimburse the health care provider for the services rendered.
Using Billing Software and Current Procedural Terminology
Many medical billing career tips enhance your ability to get a job in this field: obtain the proper education, take part in on-the-job training, and get a relevant certification. Part of these pursuits involves learning how to use billing software and utilize the latest current procedural terminology.
These programs provide any number of features and benefits, including document management, claim processing, and billing analytics, to name a few. And as noted earlier, you will use the CPT classification system to clearly identify and categorize medical services and procedures to simplify medical records and allow for streamlined billing.
Advancing Your Career in Medical Billing and Coding
Once you gain employment in this field, it's necessary to pursue continued education and relevant certifications. Doing so helps you learn new skills and knowledge and ensures that you remain a well-informed and well-trained employee. As discussed earlier, completing a certificate in this field is also an excellent way to add to your skill set while boosting your chances of advancing to a higher-level position.
Another component of advancing your career is networking with medical professionals and healthcare administration. Networking opportunities abound in this field, from taking part in onsite training at your place of employment to attending professional conferences. Like continuing your education, networking sets you up for success by identifying opportunities to learn, grow, and advance your skills. It doesn't hurt to have a large group of colleagues you can rely on for support and guidance, either!
Of course, exploring different healthcare settings and coding careers can help you move up the ladder, too. With some experience and extra training under your belt, you might find it to be an appropriate time to pursue a new job, perhaps in a related setting (e.g., moving from a doctor's office to a large hospital) or a different coding career (e.g., moving from a medical coder to a medical coding auditor, which involves more responsibilities and higher pay. The point is that advancement is a distinct possibility; you just have to commit yourself to continually improving your skills.
Tips for Success in Your First Medical Coding Job
Ultimately, your success in this field depends largely on your preparation, training, and work ethic. Other factors are at play, though:
Understanding the claim cycle and correct codes will help you maintain accuracy in your work and minimize mistakes that can cause delays in payments, reimbursements, and patient care.
Explore financial aid and career services for aspiring coders. Financial aid is available from many sources and comes in many different forms, like scholarships, grants, and loans, which can lower the out-of-pocket cost of getting the proper medical billing and coding training. And, as discussed earlier, don't be shy about using career services, like those from your local Workforce Services office, to find a job that fits your skills.
Staying updated with changes in the healthcare industry will keep you on the field's leading edge. Healthcare is an incredibly diverse, complicated, and fast-moving field, and it requires all workers – from coders and billers to nurses and doctors – to be abreast of the most up-to-date policies, procedures, and practices.
Ultimately, there are no easy steps to land a medical billing job. Instead, becoming a professional medical biller or coder requires a lot of time, effort, and hard work. But with the tips outlined in this guide, you will find employment easier.
See also: 30 Accredited Online Colleges in Medical Office Administration