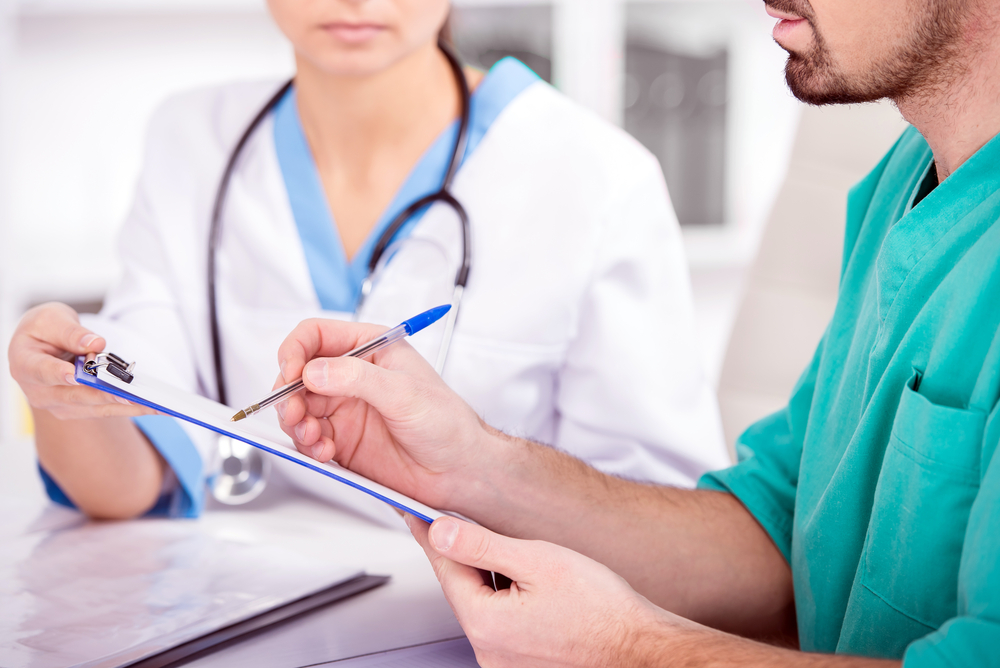 Studying online is a great way to earn a degree with less hassle than a traditional degree program. However, online medical assistant programs aren't a walk in the park – they require a lot of hard work and determination to complete.
Featured Programs
The question is, what can you do to improve your performance in a medical assistant program? This guide offers eight solid strategies that will enhance your ability to get the most out of your program. Read on for some crucial tips!
See Also: How to Land Your First Job in Medical Billing and Coding: A Step by Step Guide
Understanding the Medical Assistant Role
First and foremost, selecting medical assisting as your future career is a very good choice. The Bureau of Labor Statistics (BLS) notes that this field will grow by 16 percent through the early part of the next decade. This is a much faster-than-average rate than most jobs in the U.S.
But the plethora of jobs isn't the only thing that makes medical assisting an attractive career. The significance of medical assistants in the healthcare industry means you will have reasonable job security now and in the future. According to the American Association of Medical Assistants, you will be responsible for clinical and administrative duties that include, but are not limited to, the following:
Clinical medical assistant duties:

Performing lab tests
Changing wound dressings
Taking medical histories
Assisting physicians during medical exams
Explaining medication protocols to patients
Preparing and administering medications
Phlebotomy

Administrative medical assistant duties:

Scheduling appointments
Greeting patients
Filling out insurance forms
Medical coding
Answering telephone calls
Billing and bookkeeping
See Also: 10 Accredited Online Colleges for Diagnostic Medical Sonography
Differentiating Between a Certified Medical Assistant and Registered Medical Assistant
A certified medical assistant (CMA) and a registered medical assistant (RMA) have many similarities. They are both voluntary processes and have been available for decades – the CMA started in 1963, while the RMA began in 1972. Both credentials must be renewed periodically, too – every five years for the CMA and every three years for the RMA.
There are distinct differences, too. The CMA is offered by the American Association of Medical Assistants, while the RMA is offered by the American Medical Technologists. Likewise, there are different eligibility requirements for both. You're eligible to become a CMA if you complete a medical assistant program accredited by the Commission on Accreditation of Allied Health Education Programs (CAAHEP) or the Accrediting Bureau of Health Education Schools (ABHES).
Meanwhile, the RMA credential offers multiple pathways for eligibility. You can be a graduate of an accredited MA program with 720 hours of instruction and 160 or more hours of externship experiences. You are also eligible if you've completed a work-study program in medical assisting in the last four years. This program can be through workforce development, an employer program, an apprenticeship registered with the U.S. Department of Labor, or a federally-recognized State Apprenticeship Agency.
RMA eligibility is offered for medical assistants with at least three years of full-time work experience (36 hours per week or more) in both clinical and administrative roles. The three years of work experience must have come in the last seven years. You can also apply for an RMA credential if you are a recent graduate (within the last four years) or are scheduled to graduate from the U.S. Armed Forces with formal medical services training.
Finally, you can apply for an RMA if you are a current instructor in an accredited medical assisting program with at least five years of full-time teaching experience in clinical and administrative competencies.
The Importance of Allied Health Education Programs
Medical assistant programs and other allied health education programs are vital to the healthcare industry. Medical assistants play an important role in medical practices' clinical and administrative components. Medical assistants are the engines of the practice, helping to ensure quality patient care by completing an array of critical functions.
Of course, allied health programs are important because they help you learn the knowledge and skills needed to be successful in a medical assistant or other allied health role. You'll learn everything from medical terminology to how to maintain medical records to methods for conducting lab work. In these and many other instances, the competencies you gain not only help patients but also improve the ability of other healthcare professionals to do their jobs.
See also: 20 Accredited Online Colleges in Dental Assistance
Selecting the Right Online Medical Assistant Program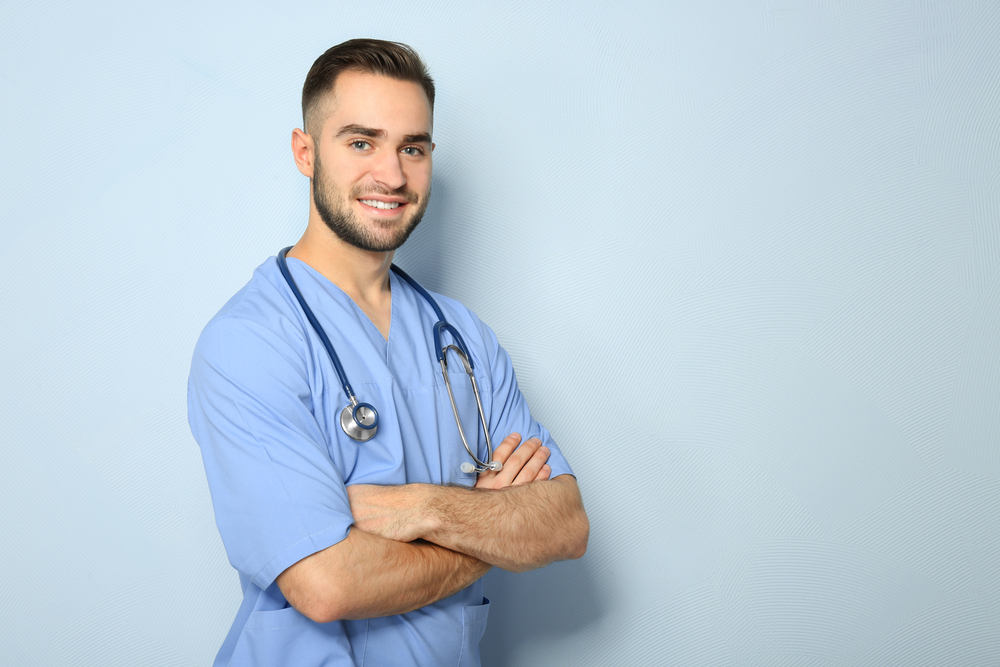 On the surface, online medical assistant programs might seem the same. Nothing could be further from the truth, though. Each program has its own personality, if you will, and offers a slightly different experience. When looking for a program in which to enroll, it's important to evaluate each possible medical assistant program with a critical eye. The following tips will help you do just that.
Online Programs vs. In-Person Training: The Pros and Cons
There are distinct pros and cons to online medical assistant programs and learning in person:
Pros of Online Degrees
Flexible schedule
You can learn from anywhere
Many programs offer externships in your area
Accredited programs are available
Related expenses are lower since you don't have to commute to school
Cons of Online Degrees
Less interaction with your professors and classmates
Requires reliable technology
Easy to be distracted (e.g., studying from home might be difficult if you have a family)
Increased responsibility (e.g., without regular in-person class meetings, the onus of responsibility for completing your assignments is more on your shoulders)
Pros of Learning In Person
Much more interaction with your peers and professors
More opportunities for hands-on learning
Fewer distractions since classwork is done in a classroom environment
More directed study and learning opportunities
Improved networking opportunities
Cons of Learning In Person
Often more expensive than online learning (e.g., due to costs of commuting or living on campus)
Much less flexibility for working around your schedule
Greater time investment (e.g., time commuting to campus, time in class)
Key Factors to Consider When Choosing an Online Medical Assisting Program
Entering the medical field as a medical assistant necessitates that you have the proper education and training. Navigating online medical assistant programs requires you to consider the following when choosing the right medical assistant program:
Is the medical assistant training program accredited? As noted above, programs should be accredited by CAAHEP or ABHES.
What are the admissions requirements?Though admissions requirements are generally the same from one program to the next, slight differences could make it easier or more difficult to be admitted to one program over another.
What is the length of the program? Online medical assisting programs range in length from as little as six months to as much as two years.
How much do the medical assistant courses cost? Tuition, fees, and other expenses vary greatly from one school to the next.
What is the reputation of the medical assistant school? The better the school's reputation, the more impressive your degree will be to potential employers.
Are internships or externships part of the medical assistant diploma experience? Not all programs offer field experiences. However, field experience is critical for gaining the appropriate training to be a competent medical assistant.
Is medical assistant certification part of the program? Many programs offer pathways for becoming a CMA, RMA, or another type of certified or registered medical assistant. For example, some programs prepare you to become a clinical medical assistant or a certified clinical medical assistant.
Importance of Financial Aid and How to Secure It
Most students don't have the means to pay for college out of pocket, so financial aid is the only way to afford an education. But not all types of financial aid are alike.
For example, some aid, like grants and scholarships, don't have to be repaid. Others, like student loans, must be repaid with interest. This being the case, you should prioritize finding grants and scholarships to help offset the cost of your education.
Securing financial aid usually starts with filling out the Free Application for Federal Student Aid (FAFSA). The FAFSA is used by federal agencies, state agencies, colleges and universities, and private organizations to determine your eligibility for federal and non-federal aid. Moreover, the FAFSA determines your eligibility for many types of aid, from scholarships to loans to federal work-study programs.
Key Coursework in an Online Medical Assistant Program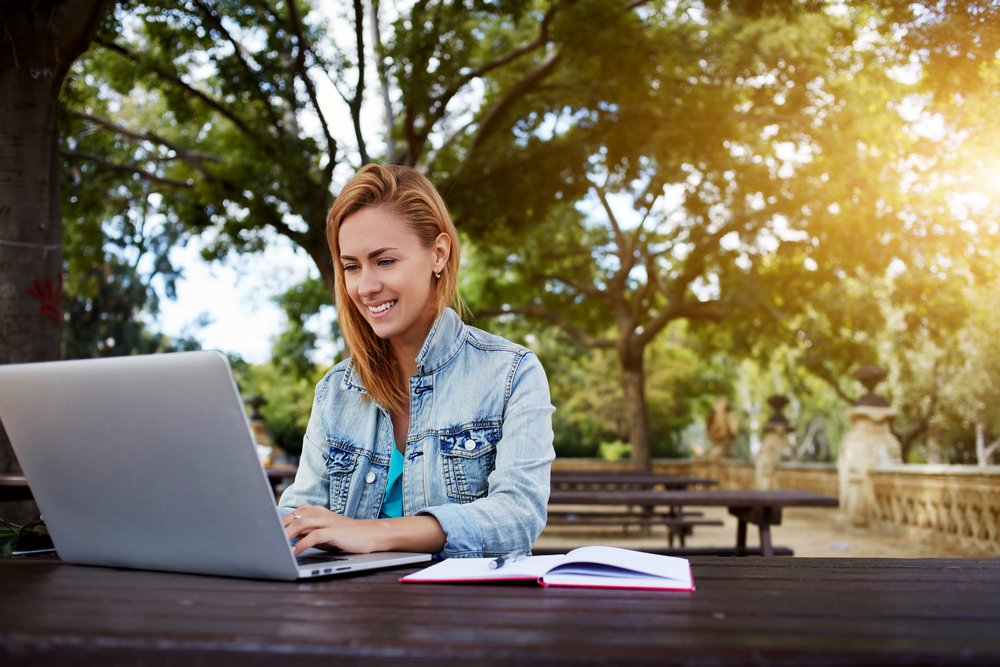 Medical assistants need extensive training to be successful in a healthcare facility setting. Below are a few critical medical assisting courses you'll complete in an associate degree program.
Medical Terminology: Building a Foundation in Medical Language
You need a basic understanding of medical terminology to assist physicians and to succeed in online healthcare courses. This includes studying prefixes, suffixes, root words, pronunciation and spelling, and defining essential medical terms.
Medical Office Procedures: Streamlining Clinical Operations
This all-important medical assistance course introduces you to the day-to-day administrative activities for which you'll be responsible. You'll learn technical skills like using computers and related software, managing patient records, and privacy issues. Many courses also include components on ethical and legal considerations, communication skills, and other professional issues.
Patient Care: The Core Responsibility of Medical Professionals
Medical assisting also involves direct patient care. An online course on this topic might include examining sterilization procedures, preparing exam rooms, and conducting lab work. You will also learn how to use medical devices, take patient vital signs, and assist doctors with patient examinations.
Developing Essential Skills for Success
In addition to taking essential medical assistant courses, you'll also need to develop basic workplace skills to benefit you and your patients in a medical assisting setting. Some of the top strategies for online medical assistant students are outlined below:
Building Communication Skills for Better Patient Interaction – Communicating effectively is at the core of caring for patients. This includes being able to explain complex medical concepts in layperson's terms as well as being a good listener.
Time Management: Balancing Studies, Work, and Personal Life – You'll need to develop advanced time-management skills to succeed in the medical field. When you're at work, you'll need to manage multiple clinical and administrative tasks simultaneously. You'll also need to perfect the school-work-life balance. Balancing life and online medical assistant school can be achieved by clearly defining time each day to attend to your studies, perform your work duties, and also take time to relax and enjoy family time.
Clinical Skills: From Taking Vital Signs to Preparing Patients – The clinical skills medical assistants must master run the gamut from preparing patients for examinations to processing blood work to assisting physicians with basic procedures. You'll also be required to take vital signs, get basic information about the patient's current health and health history, and communicate your findings or concerns to the attending physician.
Improving performance in online medical studies further requires that you take some online program study tips to heart. For example, having a dedicated study space is vital for maximizing your study time. You must also study consistently to ensure you're up-to-date on assignments and readings and that you stay caught up. Other online medical assistant study tips to try include:
Ask lots of questions (of your peers or your professors). There's value in figuring things out for yourself, but there's also value in utilizing your available resources. Improving performance in online medical studies requires you to rely on many different resources!
Frequently revisit study topics that you find challenging. If you've mastered certain topics, spend less time on those and dedicate that time to working on your areas of weakness.
Break down complex tasks into smaller ones. This allows you to master smaller components while still working toward mastery of more complex areas of study.
Maximizing success in online medical programs often comes down to managing your time. Make a to-do list so you're sure to get everything done before it's due.
If preparing for a certification exam, use study guides to prepare. For example, the AAMA offers many different resources for studying for the CMA exam.
See also: 30 Accredited Online Colleges in Medical Office Administration
Adapting to Online Learning: Strategies and Tips
Learning online has many similarities to learning in person. However, there are also many differences that make remote learning a different animal. Use the tips outlined below to learn how to make the most of your opportunity to attend an online school.
Learning at Your Own Pace: Making the Most of a Flexible Schedule
As noted earlier, the beauty of online learning is that you have a flexible schedule. If you are currently employed, you can study before or after work. Or, if school is your job, you can study during typical daytime hours.
Whatever the case, it's still important to have some rigidity to your schedule – it's part of the best practices for online medical training. Having a dedicated time (and place) each day to do your schoolwork will help you stay on task and on track to meet deadlines. Having a routine can be beneficial to your family, too. For example, if you have children, having a set time each day for studies helps them understand when you are and are not available.
Staying Connected: Networking with Other Students in Online Courses
One of the pitfalls of online learning is that the interaction with your peers isn't as robust as what online courses offer. However, your online diploma program likely offers many tools (e.g., discussion boards, video conferencing) to enhance your ability to communicate and network with classmates.
Use these tools to your advantage! You can set up weekly study sessions with classmates via video. You can pose questions to discussion boards about topics you find confusing, too. These are just a couple of examples of effective online learning strategies, but they illustrate how networking is possible despite studying remotely.
Maximizing Your Learning Experience: Engaging with Online Content and Resources
Whether you're going to school to work in a medical office as an assistant or training to be a healthcare administrator or something in between, it's vital that you be an active learner in your online degree. An associate's degree, bachelor's degree, or more advanced program will give you ample opportunities to engage with the program content. Take those opportunities to expand your learning!
For example, as noted above, there are likely to be online resources you can harness to get a quality education. Study guides, video lectures, and interactive discussion boards are just a few examples. Pair these and other tips for excelling in an online medical assistant course with a consistent study schedule in which you complete readings and assignments on time, and you'll have a recipe for medical assistant online education success!
The Importance of Practical Training in a Medical Assistant Program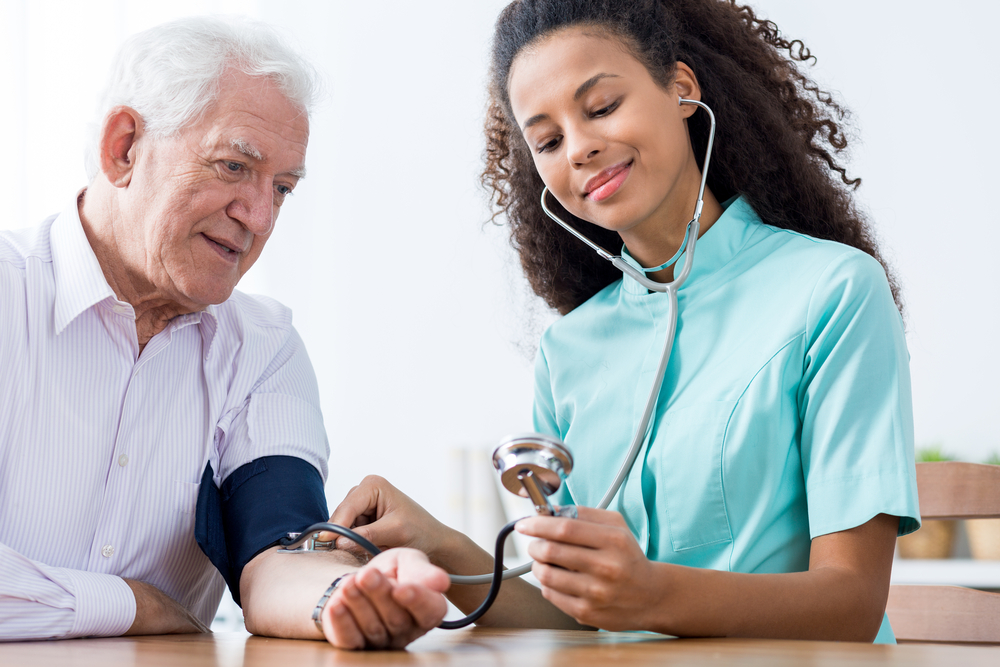 Medical assistants need practical, hands-on training with patients to expand on the theoretical training offered online. This can be done in various ways:
Bridging the Gap: Incorporating In-Person Training in Online Programs – Online training for healthcare professionals has come a long way in recent years. By adopting a "training in place" model of getting in-person experience in your local community, online degrees help you connect your digital classroom learning with applying that learning in a real-world environment.
Gaining Hands-on Experience: Opportunities at Local Clinics and Healthcare Facilities – Externship opportunities in a local clinic, medical office, or another healthcare setting are an ideal way to get this training; you don't have to travel to campus, and you can make meaningful career connections with local organizations that might want to hire you after you graduate.
Competency Testing: Ensuring an In-depth Understanding of Medical Procedures – Testing for certifications like the CMA or the National Certified Medical Assistant from the National Center for Competency Testing (NCCT) helps ensure that you have the level of knowledge and understanding of crucial topics that will make you a well-rounded and well-prepared employee. Having hands-on experiences before competency testing makes you all the more likely to meet competency requirements. Testing also ensures you stay up to date on the latest practices and procedures in the field.
Securing Medical Assistant Certification Online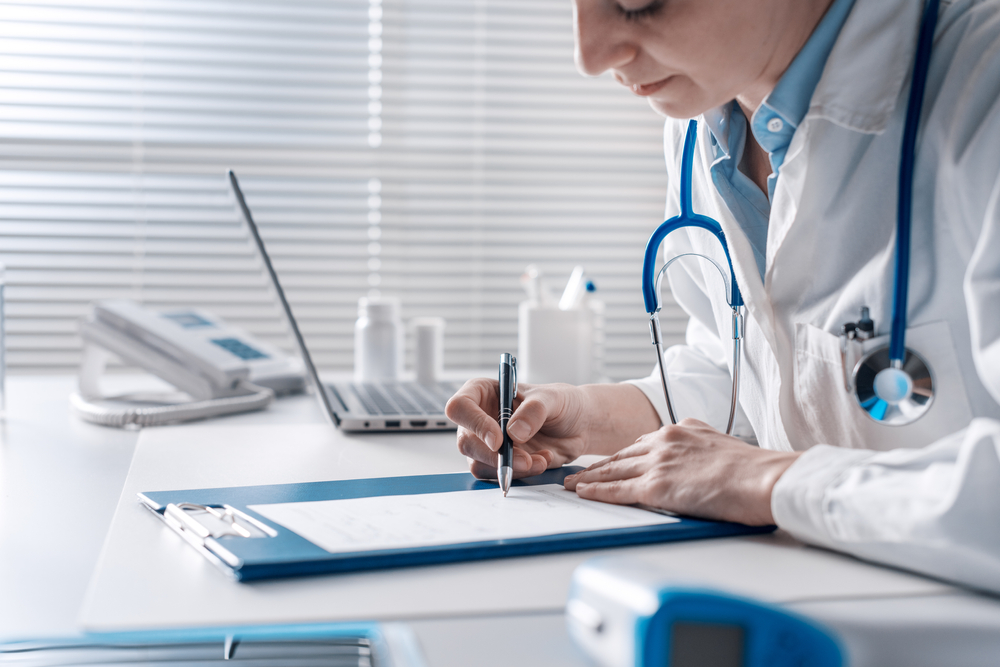 Not only can you get the training needed for medical assistants and other medical assistants online, but you can gain certification, too. Preparing for the National Certified Medical Assistant Exam (NCMA) can be done by utilizing various online materials from NCCT, including practice exams, self-assessments, and an interactive review system.
The NCMA isn't the only certification option, though. Understanding the role of the National Healthcareer Association in certification with regard to your professional future is also important. The National Healthcareer Association offers certification opportunities, education and training, and career development programs, too. It's a comprehensive organization dedicated to providing medical assistants and other professionals in the medical field with innovative, effective, and flexible learning solutions.
The importance of continuing education courses in staying up to date cannot be understated, either. Continuing education courses are a vital component of your ongoing training. Whether you focus mostly on administrative tasks, clinical tasks, or a mixture of both, you and other medical assistants have a lot to learn to prepare for your career. There is more to learn once you begin your career, too. Policies, procedures, and best practices often change; continuing education opportunities help you stay abreast of those changes.
See also: Best Online Schools for Medical Billing and Coding Programs
Beyond the Program: Embarking on a Successful Career
When you graduate from your program, you'll have all the necessary tools to get hired. However, getting a job is wholly up to you! Use the following tips to make that first job more likely to get.
Job Prospects: Labor Statistics and Growing Demand for Medical Assistants
As discussed earlier, the BLS estimates that job growth in the medical assistant sector will be in the 16 percent range through the early part of the 2030s. Average job growth is about 6 percent, so it goes without saying that demand is expected to be very high for qualified medical assistants.
Demand for medical assistants should remain high in the coming years because of the increased demand for medical services. On the one hand, as the Baby Boom generation ages, they require more medical care. On the other hand, medical services are becoming ever more accessible. These and other factors are contributing to a higher number of patients in clinics and other medical facilities, thus necessitating a larger number of medical assistants.
Further Education: Associate Degree and Other Opportunities
You can't do much in the medical field with just a high school diploma. At a minimum, you need on-the-job training, certification, or both. Better still, an associate's or bachelor's degree will give you even more skills that make you a more attractive potential employee.
Moreover, the more education and training you get, the better the services you can provide to your employer and to your patients. More responsibilities can also come with increased training, and with that can come a higher salary. The median annual income for medical assistants is $37,190. However, the highest ten percent of earners in this field make over $48,000 annually. This income level is typically reserved for workers with advanced education, training, and experience.
Transitioning from Student to Professional: Tips for the First Job at a Medical Facility
So, you have your certification, degree, or both. Now it's time to move from studying medical assisting to working as a medical assistant. How do you do that? Follow these steps:
Build a resume that highlights your knowledge, skills, and experience. Indeed has some examples you can use to create an eye-catching resume.
Create custom cover letters for each application. Address specific needs and wants the employer mentions in the job posting in your cover letter. This shows you have the skills they're looking for while highlighting your exemplary attention to detail.
Search for jobs that fit your skills, needs, and wants. Consider salary and benefits, job location, and work schedule. Be sure to check eligibility requirements and that you meet those requirements, too.
Cast a wide net. Utilize various job sources for applying to jobs, including online services like Indeed, medical job boards, and your local workforce development center.
Stay positive. Not every application will generate an interview, let alone a job. Don't let this get you down! Stay the course, be persistent, and be confident in