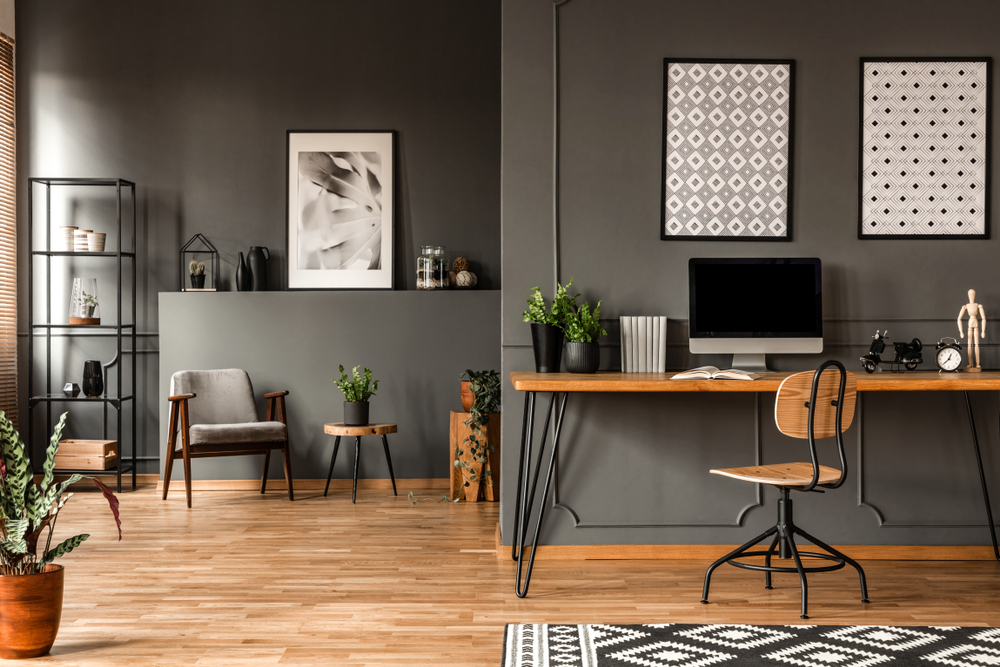 As a creative pursuit, interior design can be wildly fulfilling. With the proper interior design program, you can learn how to implement beautiful and functional designs that help your clients live more comfortably, work more efficiently, and enjoy their spaces.
Featured Programs
Interior design can also be extremely rewarding as a career. On the one hand, interior design programs prepare you to apply your skills in various applications, thereby giving you the skills needed to pursue the professional life you desire.
On the other hand, your knowledge and skills as an interior designer can lead to a well-paying, creatively challenging job. It's the best of both worlds!
Completing an interior design program is just the start, though. Now that you've completed your interior designer online courses, it's time to figure out how to apply what you've learned. This guide will help you do just that!
Taking the First Step: How to Start Your Interior Design Career
The task of making the most of your online interior design degree really comes down to connecting what you've learned in your interior design courses with practical applications of that knowledge in real-world settings.
From Online Degree to Interior Design Career
Most interior design programs do a good job of helping you make this connection with experiential learning activities throughout the program…
In most cases, interior design schools also require students to create a collection of their best work to serve as an initial portfolio. But building a strong professional portfolio goes above and beyond the portfolio requirements to graduate from your program.
For example, a professional portfolio should include the following:
Details About You
Who are you, and what is your design aesthetic? Include your contact information, too. Make it easy for potential clients to get in touch by providing several means of communication.
A Curriculum Vitae or Resume
Outline your educational and professional experience.
The Services You Provide
Be detailed regarding what services you offer.
Project Examples
Provide a series of examples of your very best work. It's better to have a few really good work examples than a portfolio bursting with everything you've ever designed.
Client Testimonials
Testimonials from past clients are one of the most impactful items in the portfolio. It gives social proof of what the rest of the portfolio says about your talents and abilities.
Pursuing On-The-Job Experience
Gaining real-world experience with an interior design internship is a crucial part of applying online interior design education to your burgeoning career, too. Again, most interior design schools require an internship to earn the degree. It might be prudent to explore additional internship options after graduation, though.
For example, let's say you graduate from your interior design program in May.
You might consider finding a short-term internship for the summer to expand on what you've already learned before starting the process of finding a job later in the year. It might be best if this experience is in a different niche than any previous internships – this will add to your experience and gives you another set of skills you can use to build your career.
See also: 25 Accredited Online Colleges for Graphic Design
Leveraging Online Learning to Hone Your Interior Design Skills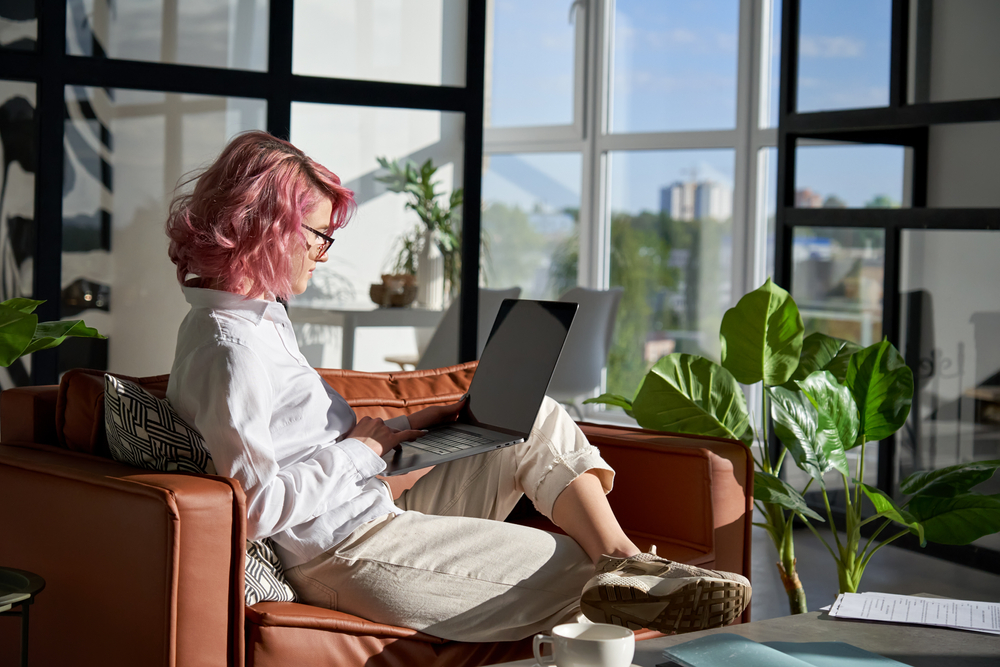 Learning to be an interior designer requires a lot of time and dedication. Fortunately, you can make the most of your time by harnessing online courses for advanced techniques.
Online Interior Design Courses are Flexible
One of the primary benefits of an online interior design degree is that it's much more flexible than traditional on-campus learning. A good example of this is the lack of specific class meeting times in many interior design programs. So, rather than rushing to campus every Tuesday and Thursday for class from 9:00-10:30 am, you can complete the same work from the same professors on your own time anywhere you have internet.
Gain Experience While You Complete Interior Design School
What's more, you can use this scheduling flexibility to gain experience. As noted above, most interior designers get a lot of on-the-job experience during their degree programs, and your experience should be no different. By shifting your time to do coursework to a time that's more convenient for you, more work-study or internship opportunities are likely to present themselves.
Develop Improved Communication Skills for Interior Designers
Enhancing your communication skills in an online environment is another key benefit of getting your interior design qualification online…
Interior designers must have excellent communication skills to begin with, but by completing your degree online, you'll learn a greater set of skills that help you communicate effectively with remote clients.
Think about it – many of your clients will likely find you online, and even if they don't (e.g., they learn about you via word of mouth), they'll likely contact you online via email or social media. Communicating in an online environment is a different animal than communicating face to face. You have to be much more purposeful in what you say and how you say it since there's a lack of body language and other cues to add context to your message.
As an online interior architecture student, you'll gain valuable experience in this area, experience that will help you hit the ground running as you establish your design business after graduation.
Understanding the History and Future of Interior Design
Your interior design program no doubt included a survey of interior design history and the future of this field. These studies are important for many reasons, not the least of which is to explore how interior design has changed over the years.
First, Look at the History of Interior Design
By discovering the rich interior design history, you can explore major interior design theories and schools of thought. You get to see many examples of popular interior design trends over the years, too.
On top of that, you can examine theories and applications that have not worked well. All of this helps you form your specific theoretical orientation that will be the basis of your interior design job.
Then Examine Where Interior Design is Headed
Of course, your studies in interior design aren't just about what's already occurred. Instead, staying ahead with sustainable practices and future design trends is essential to your success. That's why so many interior design schools have adopted courses in sustainability, environmentally-friendly design, computer-aided design, and so forth.
Why Studying the Past, Present, and Future of Interior Design is Crucial
While it might be easy to think of interior design as delivering what the client wants, it isn't as simple as that.
Instead, interior design is about using your knowledge of this field, mastering the tools available to you, and providing informed advice to your clients about how to best meet their goals. You can't do that if you don't deeply understand where interior design has been and where it's headed!
See also: 30 Accredited Online Colleges for Real Estate
Applying Evidence-Based Design to Real-World Scenarios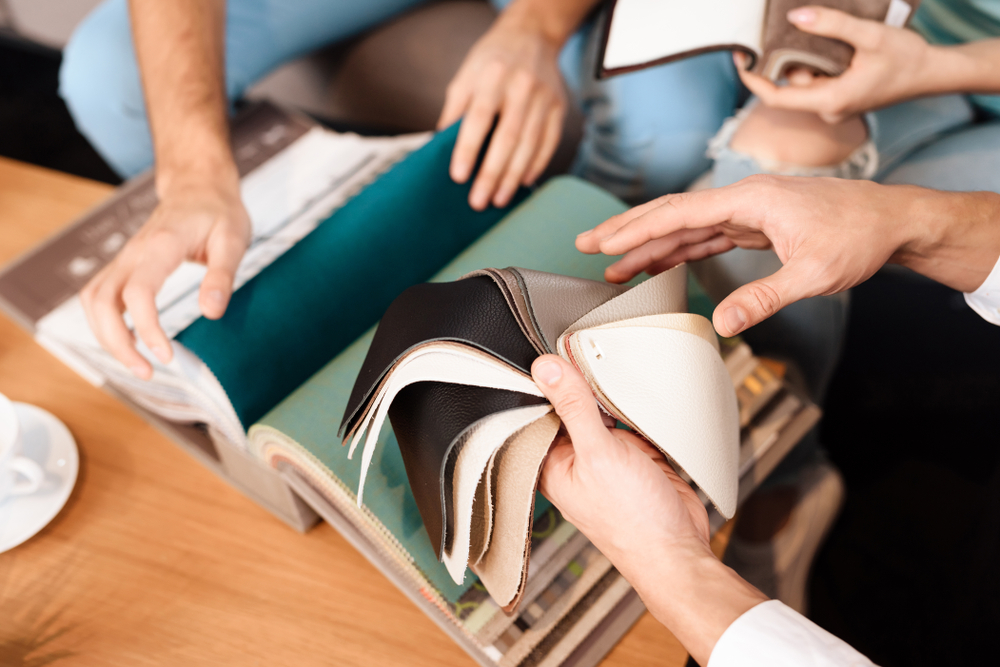 Interior design isn't just about making pretty spaces…
The role of evidence-based design in interior architecture is to create physical environments that improve the well-being, health, and safety of the people using the space (while also being aesthetically pleasing). Doing so necessitates that you use research and science to drive your designs.
The question is, how do you do that?
Practical Uses for Interior Design Degree
Evidence-based designs are primarily used in healthcare settings, such as the design of patient rooms in a hospital. However, evidence-based designs can be used in a many other settings, too:
Schools benefit from evidence-based designs that encourage student participation in class.
Businesses and organizations benefit from research-based interior designs that enhance the brand and the customer experience as they shop.
These types of designs can be implemented in private homes, too, such as designing the living spaces to enhance interaction between family members and improve flow from one living space to the next.
Integrating functional spaces with consumer and design sciences is another way interior designers like you can have a marked impact on how a space feels. In this case, consumer and design sciences are concerned with retail spaces and how customers interact with those spaces.
For example, you might design the layout of a new clothing store with space planning in mind, then supplement it with equipment, furnishings, lighting, and other materials that integrate the clothing brand's aesthetic with functional design components.
In other words, using your online interior design degree in the real world requires translating online interior design skills into results that adhere to form and function.
Mastering Building Codes and Systems
Another element of interior design that goes beyond how you make something look are the underlying rules spaces must adhere to. The importance of building codes in the interior design profession is tremendous; building codes are the foundation upon which your designs should be built.
Your interior design courses will help you gain the necessary knowledge of general building codes, but it's incumbent upon you to become intimately familiar with the specific building codes in your area. Likewise, different projects (e.g., commercial versus residential) might have slightly different codes governing development.
Again, studying building systems in interior design programs is a good start, but you'll need to supplement your studies with continuing education that focuses specifically on the building codes and systems that are pertinent to your work in interior architecture. Some helpful resources you can consult include the following:
The Importance of Accreditation in Interior Design Education
Though there are many excellent online interior design courses from reputable interior design schools, there are also many courses and programs that are little more than money-making schemes. This is where recognizing the value of accreditation from top interior design schools is so important.
Interior design accreditation is a voluntary process that deeply examines an interior architecture program and its features.
In fact, accreditors examine everything from the quality of the faculty to the curriculum offered to the resources the design school provides its students. It's a comprehensive and detailed look at the program.
Furthermore, accreditation is part of preparing for the interior design qualification examination or the National Council for Interior Design Qualification. Accredited schools have curriculums aligned to industry standards, so you exit your program with the knowledge and skills to pass the qualifying exam and begin your interior design job with confidence.
The Council for Interior Design Accreditation (CIDA) is the gold standard for accrediting interior design schools. CIDA maintains a comprehensive list of accredited programs throughout the U.S.
See also: Top Easiest Master Degree Online Programs
Exploring Career Paths: The Vast Scope of Interior Design Careers
As discussed earlier, online interior design degree applications vary widely from commercial to residential, interior to exterior, minimalism to maximalist, and so on. There are far too many interior design career paths to include a complete list!
However, your training from an interior design institute might qualify you for one or more of the popular careers outlined below:
Working With Architectural Firms
If you Google "interior design jobs after online degree," you'll discover that a common path for an interior designer is to work for an architectural firm. There, you'll be part of a much larger team that might include architects, designers, engineers, and other professionals.
Interior Decoration: More Than Just Aesthetics
As an interior designer, your job is to create something beautiful and functional. You do this by working closely with the client to determine their needs, wants, and budgets. You then work with contractors and vendors to bring the design to life with materials, fixtures, finishes, and other elements.
Project Management: Taking the Lead on All Fronts
Yet another option to consider as an interior designer is to become a project manager.
Where an interior decorator focuses mostly on the aesthetic and functional components of the design, a project manager focuses more on the overall success of the design, including planning and executing the design, overseeing budgeting and personnel issues, and maintaining consistent communication between all stakeholders, including the clients.
It's a tough job, but with a high median salary of nearly $70,000 per year, this is one of the best career paths with an online interior design degree.
Technical Design Marries Interior Design With AutoCAD
Your online interior design certification might also prepare you for a career as a technical designer.
This specialized career uses AutoCAD to develop extremely detailed and accurate designs for construction projects. These designs adhere to relevant building codes while also satisfying the requirements of the interior design plan.
Transforming Interior Spaces: The Power of Space Planning
The key role of space planning in interior design practice is to ensure a space is functional. The process is straightforward:
Analyze how the space will be used.
Develop a plan that identifies specific zones within the space and the activities each zone is designed for.
Examine circulation patterns for each space, making sure to enable easy flow from one area of the space to the next.
Add recommendations for furniture and equipment placements according to the space analysis and circulation patterns.
Though this process is easy to follow, it takes a lot of training and practice to get it right. That's why top interior design schools make a point to emphasize this planning component in their curriculums.
See also: Laptop Tips and Tricks for Online College Students
Optimizing Your Interior Design Services for Consumer Needs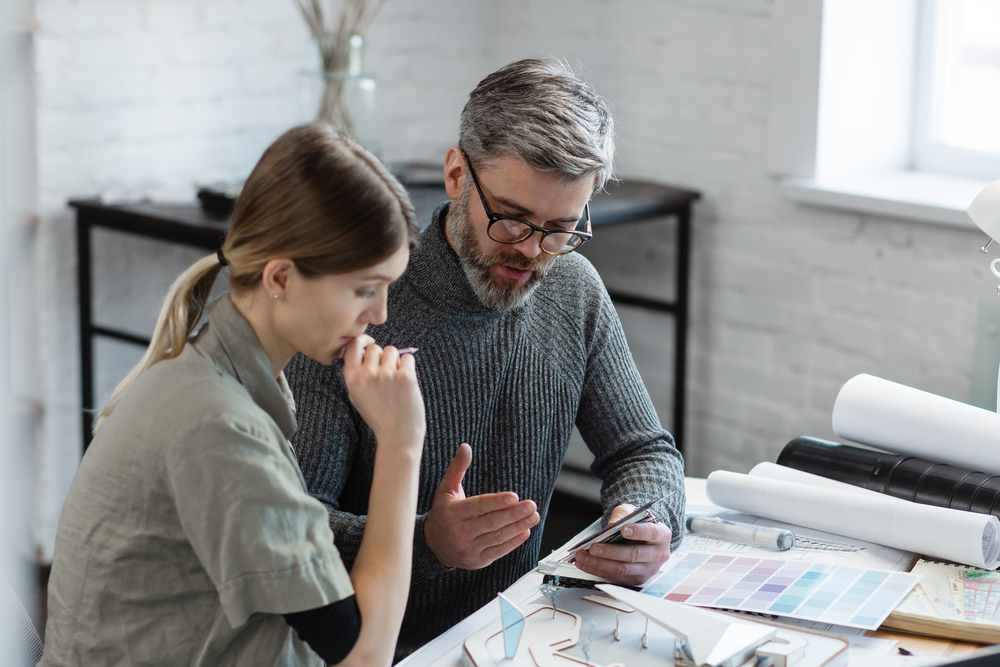 One of the most important factors in transitioning from taking online interior design courses to being a practicing interior designer is developing a comprehensive understanding of interior design materials and how those materials can be used to satisfy customer needs.
For example, assume a young family has hired you to design a new kid-friendly living room. In that case, you would want to use durable, easy-to-clean materials like leather, polyester, or acrylic while avoiding hard-to-clean and less-durable fabrics like linen and velvet.
Offering bespoke services as an interior designer also necessitates providing services that meet the client's needs and wants, even if their desires don't adhere to your particular design style.
For example, you might personally love the mid-century modern design aesthetic, but if your client wants a rustic country kitchen, you will need to adjust your point of view and work extra hard to deliver something beautiful and functional, even if it isn't your personal favorite.
The Art of Balancing Creativity and Functionality in Design Spaces
Merging fine arts with practicality in your interior design career is the secret to your success. Doing so ensures that your designs are aesthetically pleasing while also providing the functionality any design project needs.
But, as noted in the previous point, what you think is beautiful or functional might not be what your client thinks is beautiful or functional.
Creative professionals of all types consistently have to balance the needs of the client with the need to educate the client about design principles that can result in an even more beautiful or functional space. Intertwined with that is the notion of marrying creativity and functionality, too.
Utilizing design tools for efficient and creative solutions can help you overcome these obstacles…
For example, computer modeling allows you to explore the creative aspects of interior design while also seeing how those designs might play out from a functional standpoint.
Moreover, using technologies that enable the client to see your vision for their space allows you to give them a solid foundation of understanding about your design. It's not just you telling them what you think the space should be or look like; instead, you can show them mockups, provide them with virtual tours, and so forth, to help them understand your perspective and see your designs in action.
Continued Education: Pursuing a Master's Degree in Interior Design
Getting an undergraduate degree in interior design is a good foundation for building a career. You'll complete pre college courses in general subjects like math, science, and the humanities that give you a well-rounded education. You're also likely to complete experiential tasks, like a senior project, that enhance your online learning experience and increase the likelihood of job placement upon graduation.
However, continuing your education in a master's program can open additional doors for you – and can lead to an improved salary, too. Some of the best reasons to continue your education in interior design are outlined below.
The Benefits of a Graduate Program for Aspiring Interior Designers
One of the most important benefits of graduate programs in interior design is that they prepare students like you with specialist knowledge and skills that can translate into improved results.
For example, graduate interior design degrees might focus on architecture, fine arts, interior design, or any number of other concentrations. So, with an undergraduate degree in interior design and a graduate degree in architecture, you might be able to cater to a higher-end clientele that wants a designer with a critical understanding of architectural principles.
On the other hand, graduate interior design degrees often include research components. This is important because immersing yourself in an intensive curriculum of design, research, and the applied science of interior decorating will help you become a more well-rounded professional.
Yet another benefit of pursuing graduate work in this field is that many graduate interior design schools offer online learning options.
As discussed earlier, the value of being able to complete your degree on your schedule cannot be understated. You can get an advanced education while also working in the interior design field and emerge from the process as a more experienced and educated designer.
How a Master's Degree Prepares Students for a Changing Industry
Leveraging your online interior design degree can't be done unless your program has prepared you for growth and change in the future.
As with most things, interior design perspectives and practices change with time. That means you need to evolve with the times and offer prospective clients services that address their needs now and in the future. You'll find that the best interior design schools at the graduate level prepare you for this task by focusing on a holistic approach to learning design.
For example, a typical graduate interior design program consists of courses like:
Sustainable practice
History and systems of interior design
Color theory
Construction principles
Textiles
You'll note that these topics are evergreen – there are no flash-in-the-pan topics that may or may not be applicable in a year or two.
Likewise, you'll find that a master's program in interior design encourages students to develop better communication and critical thinking skills, become familiar with essential computer programs for design, and apply what's learned in a studio environment to real-world settings.
Moreover, you might find that your graduate school helps with job placement, connects you with previous students to encourage collegiality, and provides networking opportunities so you can more easily get your foot in the door upon graduation.
There are Salary Benefits of Getting a Graduate Degree, Too
Your job satisfaction should be based on something other than salary, but it certainly doesn't hurt to earn more money! If you want to maximize your earning potential, getting a master's degree is an excellent step.
On average, master's-educated interior designers earn about $1,300 more per year than bachelor's-level workers in the same position. While that might not sound like an overwhelming amount of money, it can add up as the years go by!
Joining the Professional Community: Networking and Professional Organizations
One of the best strategies for interior design graduates to expand career possibilities is to network with others in the industry. As noted earlier, many of the best interior design schools provide opportunities to network with other students and professionals in interior design during undergraduate and graduate studies.
However, leveraging job placement opportunities through your interior design school is just part of the equation. Instead, the importance of professional organizations for interior design graduates cannot be understated.
Joining organizations like those listed below will enhance your ability to network and also expand your ability to learn valuable skills. In some cases, these organizations also provide opportunities for certifications to supplement your online learning:
Online interior design degree success stories have many characters and chapters, but none are more important than you. If you want to turn your education from one of the best interior design schools into a rewarding and fulfilling career, use the steps outlined in this guide (and other pertinent resources, too) to help you devise the best path forward.