The United States' education landscape is exploding with traditional and distance options to reach your post-high school goals. According to the NCES College Navigator, there are 7,151 Title IV institutions that enroll 21 million students, nearly 6 percent of the entire population. With so many schools available, picking just one to spend 2-4 years at can be stressful. Further, it's tough to judge the academic quality yourself before actually entering the classroom. Luckily, accreditation is a shining trusted beacon pointing students toward valuable education. Getting accredited is a voluntary, third-party process where colleges agree to rigorous testing of their instructional practices. Accreditation is an ongoing review that requires continual improvement to address areas of weakness. Attending an accredited school is crucial to ensure your degree is legitimate, meets set standards, and has employer recognition. In this article, we'll narrow in on national accreditation to examine its worth and current changes.
Featured Programs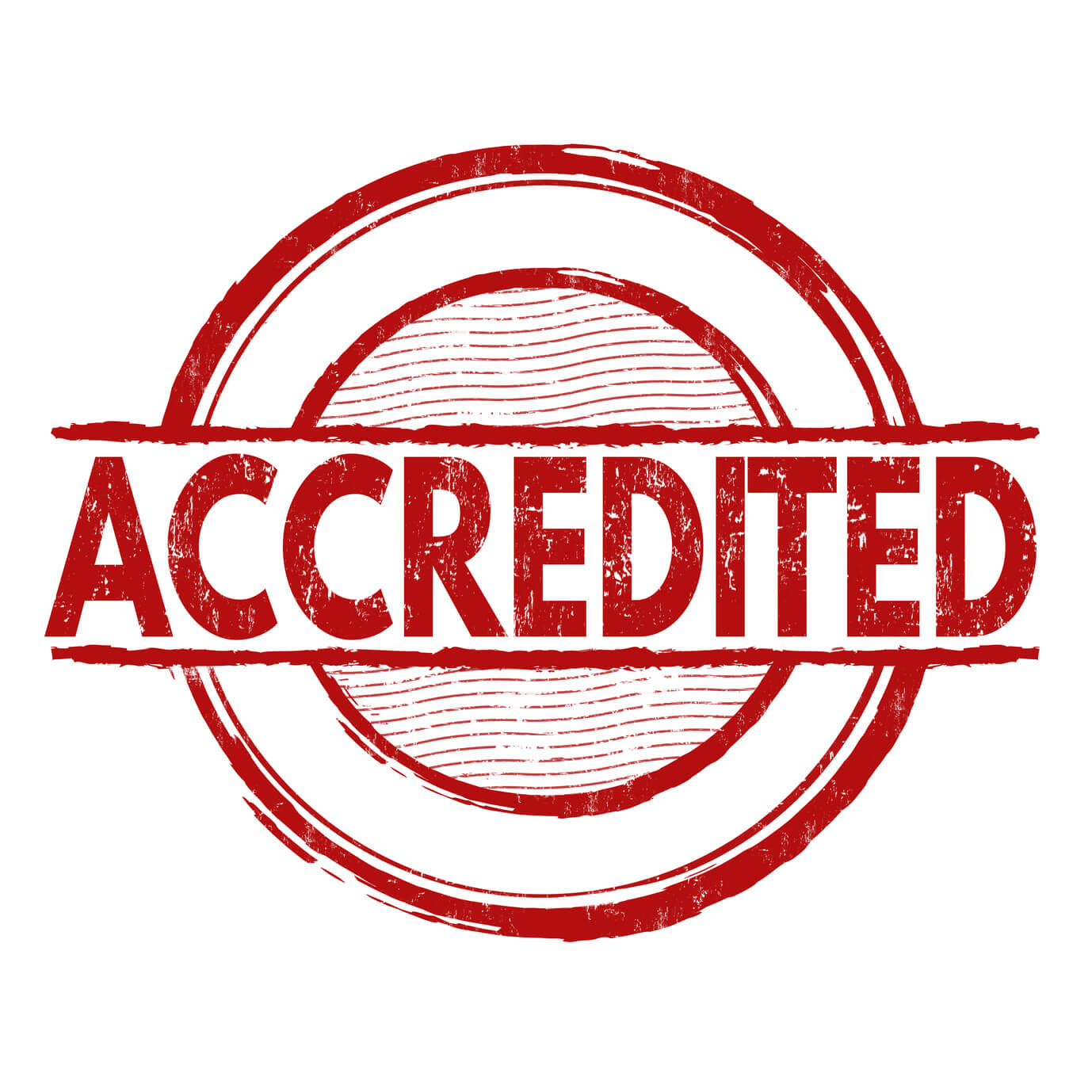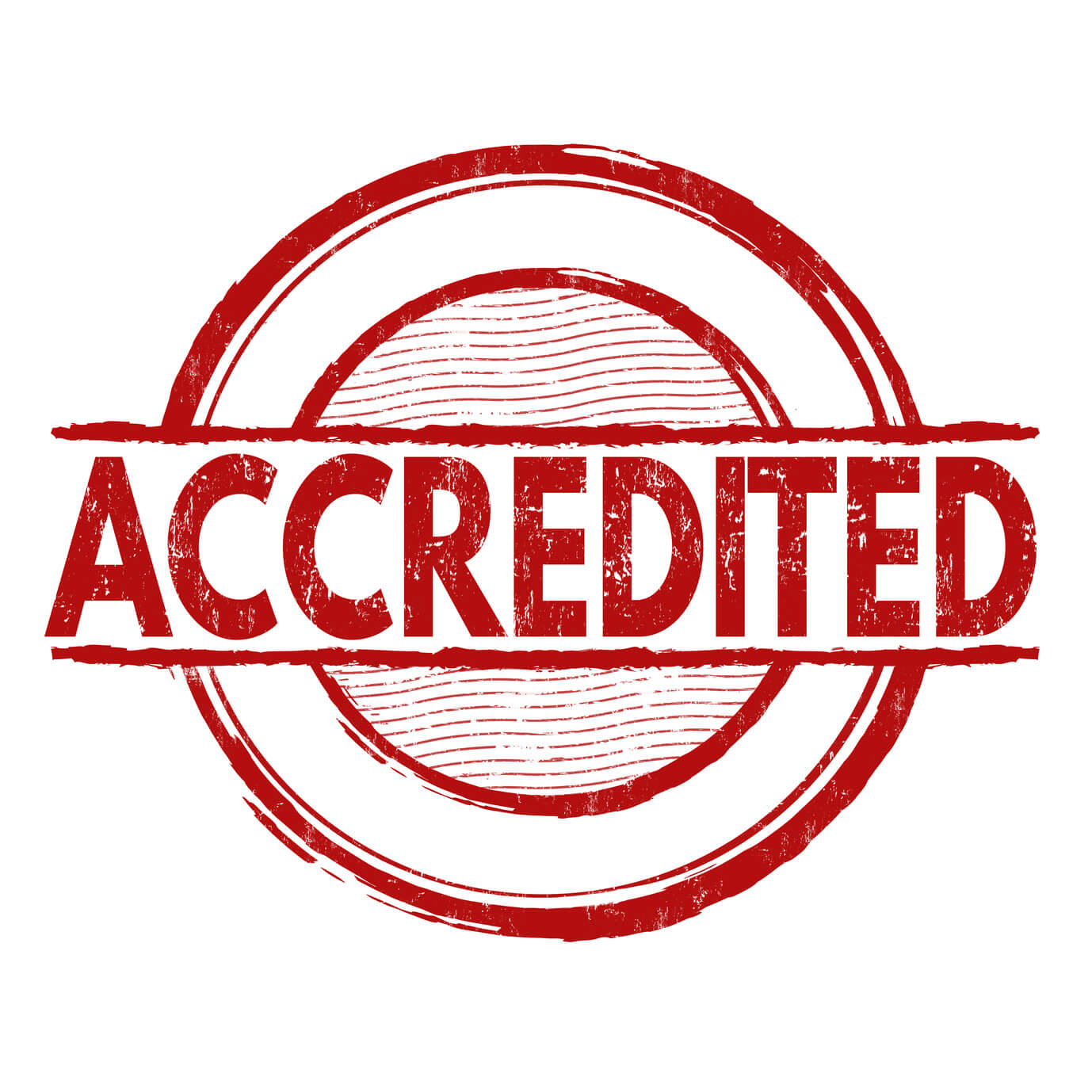 National Accreditation vs. Regional and Programmatic
National accreditation is an institutional-level stamp of approval from U.S. agencies that aren't restricted by geographic limits. Unlike regional accreditation, it's not based on campus location because many of the colleges have multiple sites. All nationally accredited schools are privately owned on for-profit or nonprofit models. Some deliver traditional academics, but many focus on occupational, religious, online, or technical education. National accreditation is all-inclusive to span a member's entire teaching spectrum. That's different from programmatic accreditation that only applies directly to discipline-specific degrees. Obviously, the three accreditation types have inherent differences, but they use similar appraisal styles. National accreditors still formulate specific guidelines that must be executed during candidacy before full membership.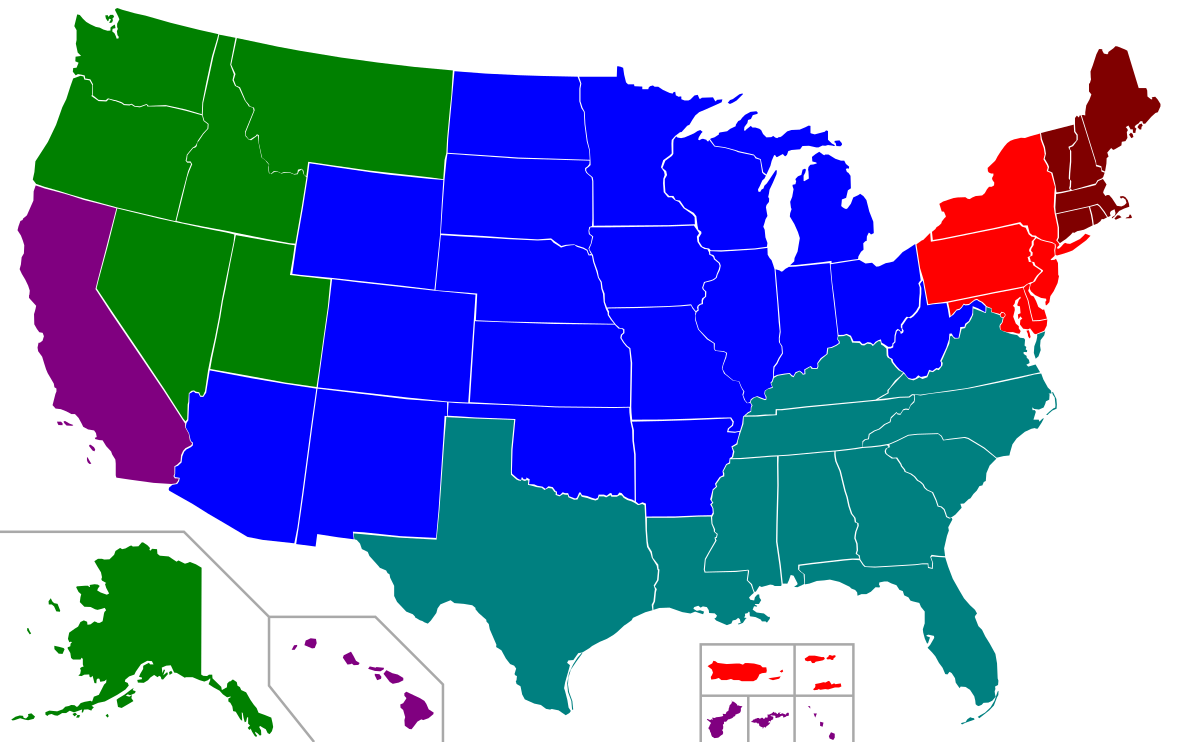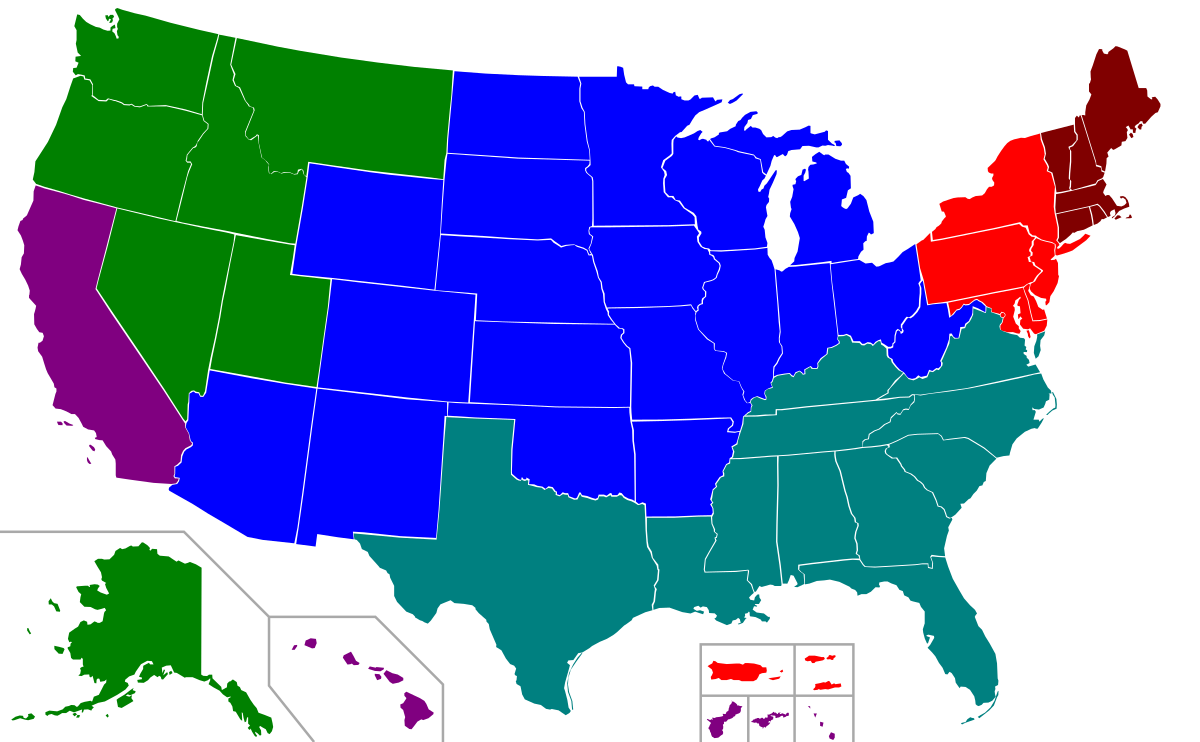 Examples of National Accrediting Organizations
While there are six regional accreditors, there are currently 11 agencies that award national accreditation. Each has met the academic quality standards of the U.S. Department of Education, Council on Higher Education Accreditation, or both. Therefore, these 11 are the most trusted for finding suitable degree-granting institutions. Please note that GetEducated.com has found over 40 fake accrediting organizations made up by diploma mills. Always check the authenticity of accreditation listed on colleges' websites to avoid scams. So let's introduce six of the most popular national accreditation providers that the CHEA and DoED currently approve of.
Accrediting Council for Independent Colleges and Schools- This is the second-biggest national accrediting organization reaffirmed by Secretary Betsy DeVos in 2016. Based in Washington, DC, the agency accredits 254 non-public institutions receiving $772 million combined for enrollment above 111,000 in degrees from the associate to master's level. Chaired by Elizabeth Guinan, the ACICS enforces 10 major eligibility rules like two years of experience, financial stability, and legal compliance. Examples of ACICS-accredited schools are:
• Stratford University: Alexandria, VA
• Metro Business College: Cape Girardeau, MO
• Northwestern Polytechnic University: Fremont, CA
• Schiller International University: Largo, FL
• Brightwood College: Charlotte, NC
• Texas Health and Science University: Austin, TX
Distance Education Accrediting Commission- This is the premier national accreditor of online universities that deliver at least 51 percent of their higher learning digitally. Originated in 1926, the Washington DC-based organization currently oversees 96 institutions in 21 states with flexible degrees up to the doctorate. Directed by Dr. Leah Matthews, the DEAC uses the Approved Quality Curriculum assessment to ensure online courses, even MOOCs, exceed the ethical business practices and support services required. Examples of DEAC-accredited colleges are:
• California Coast University: Santa Ana, CA
• Penn Foster Career School: Scranton, PA
• American Sentinel University: Aurora, CO
• Grantham University: Lenexa, KS
• New Charter University: Salt Lake City, UT
• Columbia Southern University: Orange Beach, AL
Accrediting Commission of Career Schools and Colleges- This is the largest independent accreditor of technical institutes on-site or online that specialize in vocational prep. Celebrating its 50th year in Arlington, VA, the agency extends approval to 789 members nationally who serve over 250,000 pupils combined. Led by Dr. Michale McComis, the ACCSC uses a peer-review framework to institutionally and financially audit colleges with at least one program that's 300+ clock hours during an 18-month evaluation. Examples of ACCSC-accredited options are:
• Porter and Chester Institute: Rocky Hill, CT
• Bryan University: Tempe, AZ
• Rockford Career College: Rockford, IL
• Valley College: Martinsburg, WV
• Northwest College of Art & Design: Tacoma, WA
• Vatterott College: St. Louis, MO
Association for Biblical Higher Education- This is the CHEA-recognized faith-based national accreditor that assesses colleges dedicated to Christian scriptures for following God's calling. Located in Orlando, this agency oversees 146 North American members with 72 percent average retention in 2,493 Christ-centered programs for nearly 50,000 learners. Headed by Dr. Ralph Enlow Jr., the ABHE grants conditional five-year accreditations to religious seminaries that satisfy 11 standards like ministry formation. Examples of ABHE-accredited schools are:
• Hope International University: Fullerton, CA
• Emmaus Bible College : Dubuque, IA
• Ohio Christian University: Circleville, OH
• Bethany Global University: Bloomington, MN
• Moody Bible Institute: Spokane, WA
• Yellowstone Christian College: Billings, MT
Transnational Association of Christian Colleges and Schools- This is another religious accreditor reauthorized by the USDOE in 2016 to judge America's finest denominational institutes. Headquartered in Forest, VA, the national agency currently has 73 members or candidates in 23 states that award certificates to doctorates with strong Biblical cores. Run by Dr. Timothy Eaton, the TRACS requires schools to have statements of faith, non-evolutionary creation beliefs, and quality courses on the 66 canonical books. Examples of TRACS-accredited universities are:
• Apex School of Theology: Durham, NC
• Messenger College: Bedford, TX
• Evangelia University: Anaheim, CA
• New Saint Andrews College: Moscow, ID
• Beulah Heights University: Atlanta, GA
• Omega Graduate School: Dayton, TN
Accrediting Bureau of Health Education Schools: This is America's only national accreditor reserved for specialized institutes on medical professions projecting 18 percent job growth by 2026. Based in Falls Church, VA, the 40-year-old organization governs 433 allied health locations according to its 18th edition accreditation manual. Managed by George Grayeb, the ABHES extends eligibility to legally operating U.S. schools where 70 percent or more of students have healthcare majors. Examples of ABHES-accredited clinical colleges are:
• Ultimate Medical Academy: Indianapolis, IN
• National American University: Wichita, KS
• Bolivar Technical College: Bolivar, MO
• Pima Medical Institute: Albuquerque, NM
• St. Paul's School of Nursing: Rego Park, NY
• Southeastern Institute: North Charleston, SC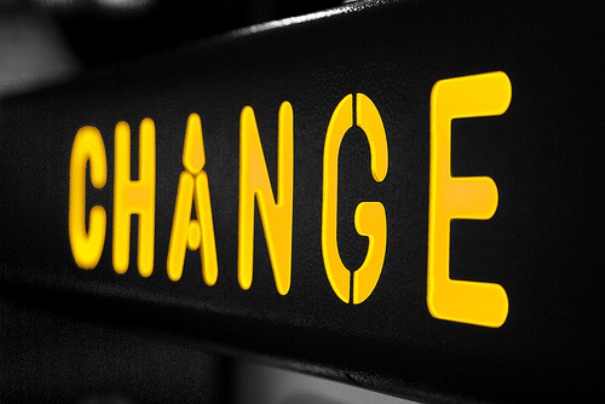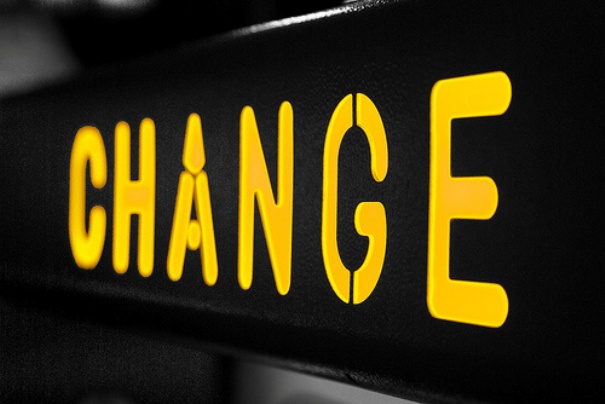 Ways National Accreditation Has Been Changing
Accreditation organizations first popped up in the late 1800s to simply create universal standards for different types of college education. However, a shift started when Congress passed the 1944 GI Bill to educate over 8 million returning WWII vets. Since $14.5 billion was budgeted here, the government wanted to ensure the money was well-spent at state qualifying institutions. Then, the 1952 GI Bill for Korean War soldiers went further to mandate accreditation for funding. Thirteen years later, the Higher Education Act expanded federal grants to non-military students at accredited colleges. The Feds have even more governance over the accreditation process today. The HEA reauthorization in 2008 greatly expanded the oversight of accreditors. Watchdog investigations are increasingly active to stop schools, especially the influx of online ones, from defrauding learners. National accreditation is now heavily scrutinized and needs U.S. Department of Education approval for FAFSA eligibility.
Overall, nationally accredited colleges provide plenty of benefits. They're usually cheaper, more flexible, more career-oriented, and easier to apply to. Nonetheless, national accreditation is often viewed as less superior to regional and programmatic approvals. Credits from nationally accredited institutes can't be transferred to undergrad or grad schools with regional accreditation. Likewise, nationally accredited degrees sometimes don't qualify for scholarships, tuition reimbursement, and career certifications. Now that we've explored what is national accreditation and how is national accreditation changing, you can make informed enrollment decisions.