For some people, the graduate school experience is challenging and expensive. Depending on the program, you might need three or more years to complete your studies. And with tuition rates higher than ever before, the longer you spend in a program, the more money you need to finish. But it doesn't have to be that way.
Featured Programs
More and more, students like you are finding graduate programs that are easier, more user-friendly, and more affordable, all without sacrificing the quality of the education received. This is especially true of online master's degree programs, which have greatly increased in numbers in recent years.
Finding a high-quality, online master's degree on a budget isn't just a matter of Googling your desired degree and clicking on one of the top results, though. There are some crucial factors to consider when deciding when, where, and how to get your graduate education. This guide explores ten such factors.
Understanding the Basics: What is an Affordable Online Master's Program?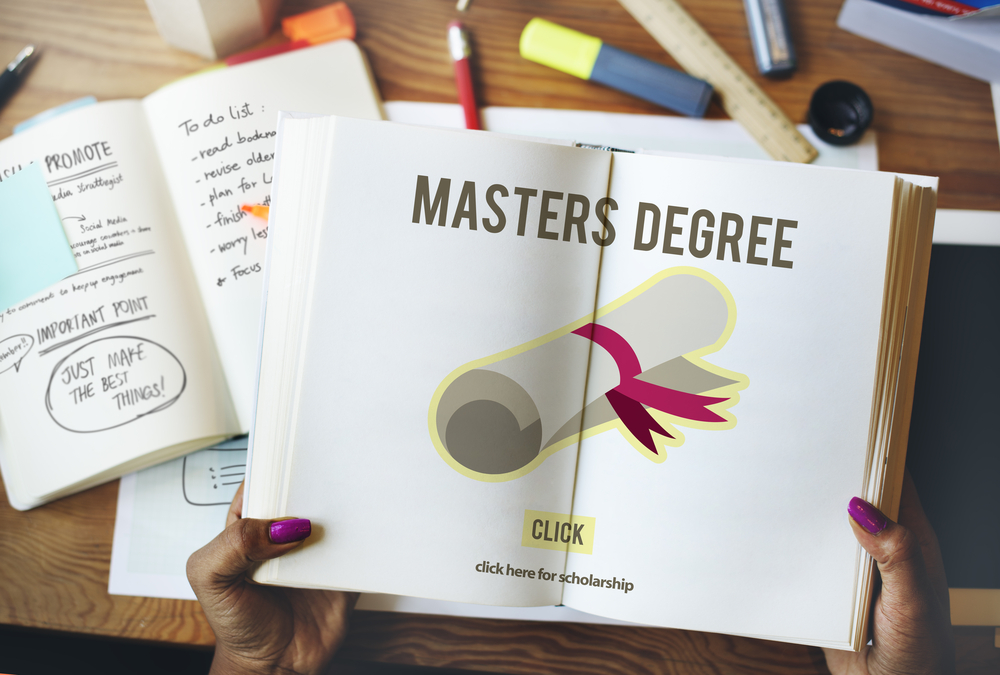 Before we get into the major features of affordable online master's programs, it's important to build a foundation of understanding about what online master's degree programs are and are not.
A definition of an online master's degree might go something like this: "a flexible, advanced program of study that you can complete without the need to attend classes on campus." Like on-campus programs, online master's degrees often culminate in a Master of Arts or Master of Science. However, some specialist programs result in a different degree, like:
Master of Education
Master of Accountancy
Master of Fine Arts
Regardless of the program type, it's important to consider what makes a program "affordable?" The Education Data Initiative notes that the average cost of a master's degree is $62,650, so you might consider anything below that as being affordable.
Yet, some online graduate programs are more affordable than others. For example, a master's degree in education averages about $52,000, but an MBA averages $61,800. A master's degree obtained at a public school averages less than $30,000, while a private university degree averages $62,100. So, when evaluating your options for graduate school, know that "affordability" is in the eye of the beholder. What matters is that you find a program that meets your affordability criteria.
Certainly, one way you can ensure your online master's degree program is more affordable is by learning online. The importance of online learning in today's higher education scenario cannot be understated. Not only are more and more people earning a graduate degree online, but online degrees also tend to be a better bang for your buck.
For example, flexible and affordable online master's programs allow you to avoid the expense of commuting to campus, including:
fuel for your vehicle
parking
wear and tear on your vehicle
In some cases, online tuition and fees are lower than for on-campus programs as well.
See Also: How to Balance Work, Life, and an Online Psychology Degree
The Landscape of Online Master's Degree Programs
The world of online master's degree programs is nearly as varied as the selection of bachelor's degree programs. Programs in different disciplines run the gamut from nursing to education and marketing to psychology. Other programs are available in:
computer science
chemistry
criminal justice
Truly, in almost any area of study you can think of, you can find an affordable master's degree online.
When comparing online and traditional master's degree programs, there is far less of a difference today than a generation ago. Many schools initially offered online master's degree programs with the caveat that your transcripts, degree, or both would include an asterisk with "earned online." Today, though, this is no longer the case.
In fact, online master's degrees are typically no different than on-campus degree programs apart from the method of delivery. You'll likely learn the same material from the same professors and take the same classes as a friend learning on campus. Online master's degrees have come a long way in this regard – they are much more respected and accepted today than they were 20 years ago.
Overview of Popular Online Master's Programs: Business Administration, Educational Leadership, Public Health, and Computer Science
As noted earlier, online graduate programs are available in virtually any area of study you might want to pursue. But by and large, graduate students major in a handful of specific areas, as described below:
Business Administration – An MBA focuses your studies on business-related topics, such as accounting, marketing, and leadership. MBA graduates commonly go on to work in sales, marketing management, or finance, though there are many other career paths available.
Educational Leadership – One of the most popular online programs for teachers and other educators is an online master's degree program in leadership. These programs prepare you for administrative roles in public school systems, like working as a principal.
Public Health – A Master of Public Health or MPH prepares you for administrative roles in the healthcare industry. An MPH is not a nursing or medical degree. Instead, you'll learn the skills needed to evaluate health data, drive health policy decisions, and educate the public about important health-related issues.
See Also: 25 Affordable Online Master's in Accounting
How to Choose an Affordable Online Master's Program: Key Factors to Consider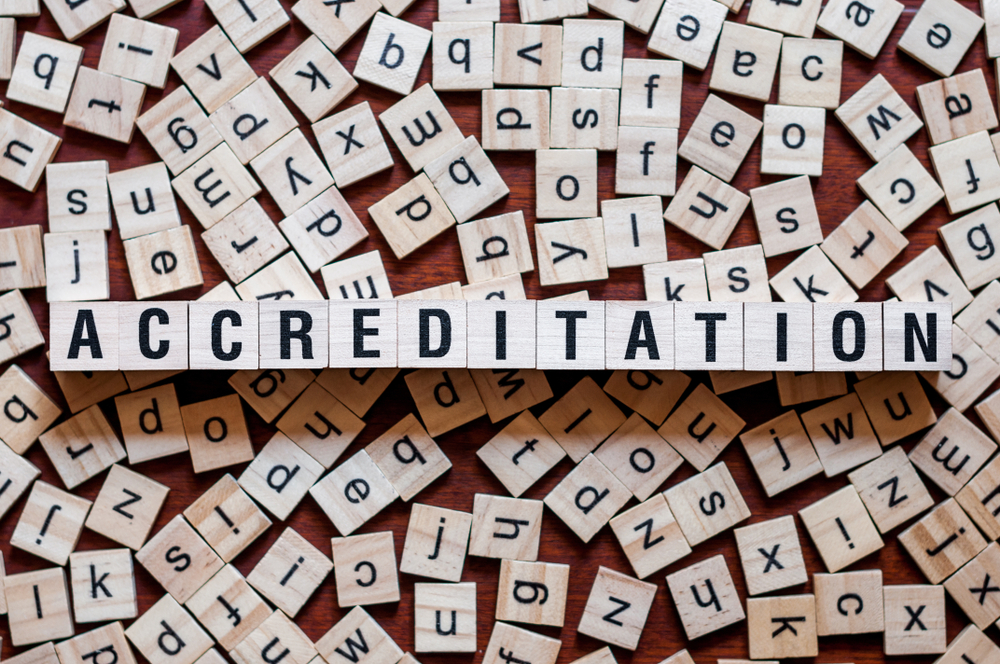 The affordability of an online master's degree is certainly an important component of deciding where to go to school. But other factors are at play when choosing the right online master's degree.
Accreditation: Importance of the Southern Association of Colleges and Schools Commission
Getting a degree from an accredited program is of paramount importance. Institutional accreditation ensures the school delivers educational programming that meets educational and professional standards. Programmatic accreditation adds another layer of academic rigor aligned to industry needs.
In some cases, employers require that new hires have a degree from an accredited institution or program. In other cases, you must have a degree from an accredited institution or program to take professional exams. Therefore, accreditation from agencies like the Southern Association of Colleges and Schools Commission and other regional accreditation organizations is critical – affordable accredited online master's degrees are the key to getting the education you need at the price you want.
Assessing Academic Quality: The Role of Education Statistics
When evaluating the quality of a budget-friendly online master's degree, it's necessary to examine statistics about education. Colleges and universities make data about their graduate programs readily available so prospective students like you can compare one program to the next.
Some statistics worth evaluating include the following:
Admission rate
Graduation rate
Job placement rate
Financial aid awards
Factoring in the Student to Faculty Ratio
Also among the tips for selecting an affordable online master's program is to examine the ratio of students to faculty. The more students there are in an online course, the more difficult it is for you to get individual attention from your professor. This is true whether you study on campus or online.
As such, look for programs with low ratios, like 9:1 or less. In a more intimate online classroom environment, your professors will be more able to ensure you have the support and guidance you need to succeed in your graduate degree program.
Breaking Down the Costs of Online Master's Degree Programs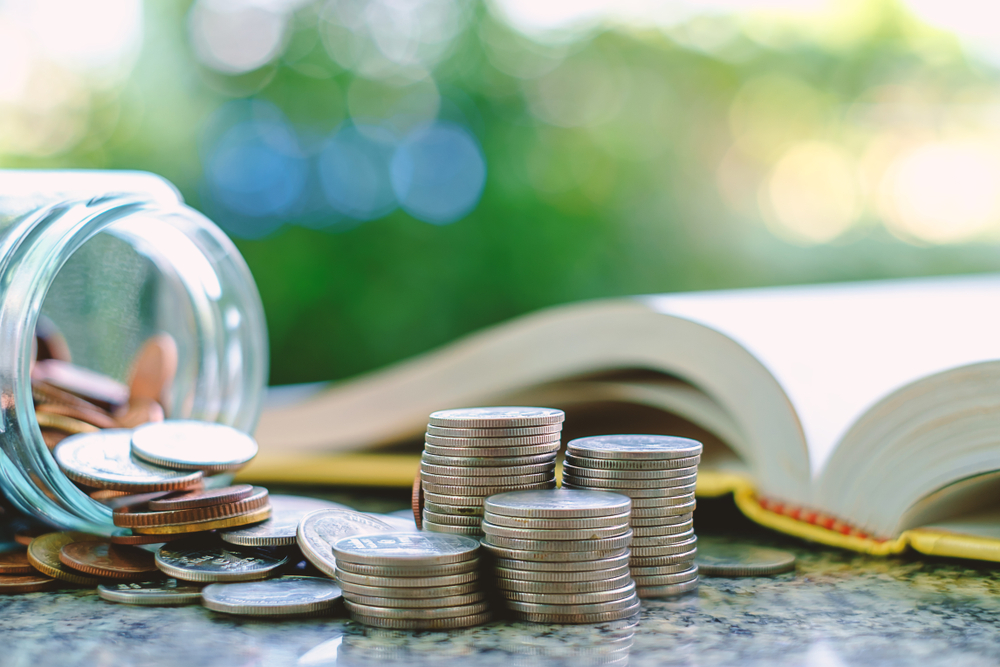 As noted earlier, the affordability of an online master degree program depends a lot on your definition of affordability. However, a few factors influence the cost of a program, which are worthy of investigation as you explore affordable master's degree programs.
First, understanding the cost per credit hour is essential for making a budget-conscious decision about the program you ultimately enroll in. While a remote learning program might tout that the cost per credit hour is lower than average, this says nothing of the program's overall cost.
For example, an online degree program that's $300 per credit hour but requires 45 credits to graduate will cost you more than a $500 per credit degree that requires just 33 credits. When searching for affordable online degree programs, consider the total cost, not just the per-credit cost.
Another layer of this is the difference in tuition for in-state students and out-of-state students. In some instances, out-of-state tuition can be double, triple, or more per credit hour than in-state tuition. Fortunately, many online master's degree programs charge the same tuition for in-state and out-of-state students, so if you find a program that fits your needs but is out of state, you might not have to pay extra.
Additional Expenses: Books, Tech, and More
The associated expenses of online master's degrees should be considered when evaluating a program's affordability. Books, supplies, required computer programs, and other necessities can cost hundreds of dollars per semester.
Of course, you must also consider the technological requirements of getting an online master's degree. You might find that your current computer doesn't meet the minimum performance requirements of the program, leaving you to invest in a new computer for your studies. Your current internet service might not be fast or reliable enough, too, thus necessitating an upgrade that adds to the expense of enrolling in an affordable master's degree program.
See Also: 10 Tips for Maximizing Your Learning Experience in Online College
The best value online master's degrees can be found far and wide. Schools throughout the U.S. have developed strong online programs that meet your educational needs while maintaining affordability that makes getting an advanced education possible. Still, sorting through thousands of online master's degree programs is time-consuming. Consider the following tips to help you narrow your search.
Public vs. Private Schools: Which is More Affordable?
As noted earlier, the Education Data Initiative reports that a public school master's degree typically costs less than $30,000 while a master's degree from a private university averages over $62,000. All else being equal, narrowing your search for the master's degree programs offered by public schools will help you find a more affordable education.
Schools Known for Affordable Online Masters Degree Programs: Fort Hays State University and Others
Another component of finding inexpensive online master's programs is prioritizing schools with a reputation for being affordable. Whether they have low tuition for in state students, out-of-state students, online students, or all of the above, the universities listed below all offer financial advantages that make them top choices for cheap online masters degrees:
Understanding How Prices Vary Across Different Programs
In addition to pursuing a degree at a school that's known for affordability, it's also important to understand that tuition prices can vary from one program to the next. For example, education, criminal justice, and arts programs tend to be among the least expensive. Health-related and business administration programs tend to be more expensive.
At Thomas Edison State University, a Master of Arts or Master of Science degree is $675.00 per credit. A master of Business Administration, though, is $728.00. Therefore, learning how to find cheap online graduate programs might require you to make some tough decisions about what you study for your online master degree. Of course, with transfer credits and financial aid, you can significantly reduce the cost of your degree.
Navigating Financial Aid Options for Online Graduate Students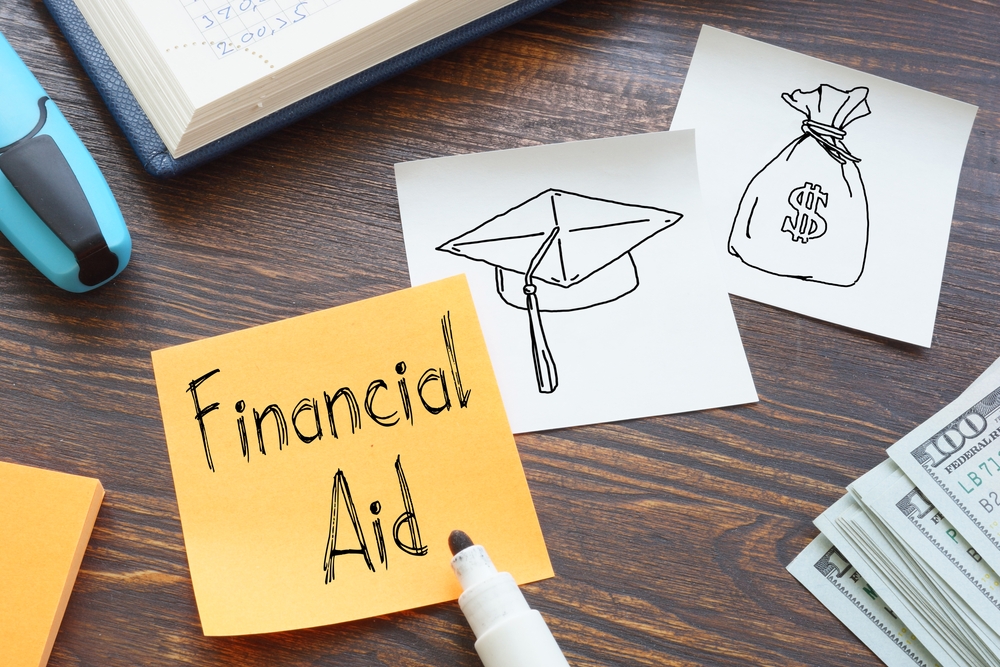 As discussed above, affordable online master's degrees are often found at public schools and tend to be in education, arts, and related fields. However, online programs can be made more affordable if you understand how to use financial aid to your advantage.
Federal Student Loans: Pros and Cons
Federal student loans are a mixed bag – there are some definite benefits and detriments to using loans to pay for your schooling. On the one hand, loans offer you the ability to pay for college, which can be prohibitively expensive to pay out of pocket for many students. Likewise, these loans are available to you even if you have no or limited credit history. Federal loans have lower interest rates than other types of loans, too.
On the other hand, student loans can quickly add up to the point that your payments financially hamstring you. Loans are typically paid back over a very long period, too, which increases the interest you pay on the loan. Of course, the biggest drawback is that you have to pay federal loans back, unlike other options for financing your education.
Scholarships and Grants: Free Money for Graduate Students
A better financing option for graduate students like you is to use scholarships and grants as your first line of payment for your studies. Scholarships and grants don't have to be repaid, which means you can make your affordable online master's degree even more affordable. Scholarships and grants can be found from many sources, too – local, state, and federal organizations all offer assistance for online learners in graduate school.
Other Forms of Aid: Work-Study, Assistantships, and Employer Reimbursement
You can supplement your scholarships and grants with additional financial assistance that doesn't have to be repaid. Work-study and assistantship programs allow you to work in exchange for aid. For example, you might get a graduate assistantship in which you teach one class a week in exchange for your tuition being paid in full by the university.
Employer reimbursement is yet another option for making even the cheapest online master's degree even more affordable. These types of reimbursements typically come as tuition assistance – you enroll in an affordable online master's degree, pay the tuition and fees, and provide your employer with evidence that you've paid the bill and completed the coursework to be reimbursed.
Prospective Students: Making the Most of Online Master's Programs
Your online master's degree program will require long hours, hard work, and dedication. More than that, it requires you to be purposeful about when, where, and how you work and what tools you use to help you manage the demands of school and your other obligations. The tips below will help you do just that!
Strategies for Balancing Work, Life, and Online Learning
Our guide for balancing work, life, and academics offers many different tips for striking the perfect balance between your daily life's demands. For example, you'll learn effective tips for managing your school tasks, like being an active learner, using the Pomodoro Technique, and chunking large tasks into small ones. The guide also delves into time management strategies, self-care, and creating effective boundaries between work, life, and school.
Maximizing Academic Excellence in Online Programs
Online master's degrees require more work and effort than a bachelor's degree, and if you've never taken online courses before, it can be a difficult transition from traditional in-person learning. Our guide to mastering the virtual classroom will help you make that transition more easily by identifying ways you can improve your success in your online master degree program.
In addition to using the guides linked above, something else you can do to make online learning programs work better for you is to utilize one of their greatest assets to your advantage: flexibility. Leveraging the flexibility of online courses allows you to study at any time of day or night. You can study on the train to work in the morning, in the car's passenger seat on your way to vacation, or at the kitchen table after the kids go to bed. You're only bound by having internet access – otherwise, you're free to work on your degree when and where you see fit.
Evaluating Online Program Quality: Are Affordable Online Master's Degrees Respected?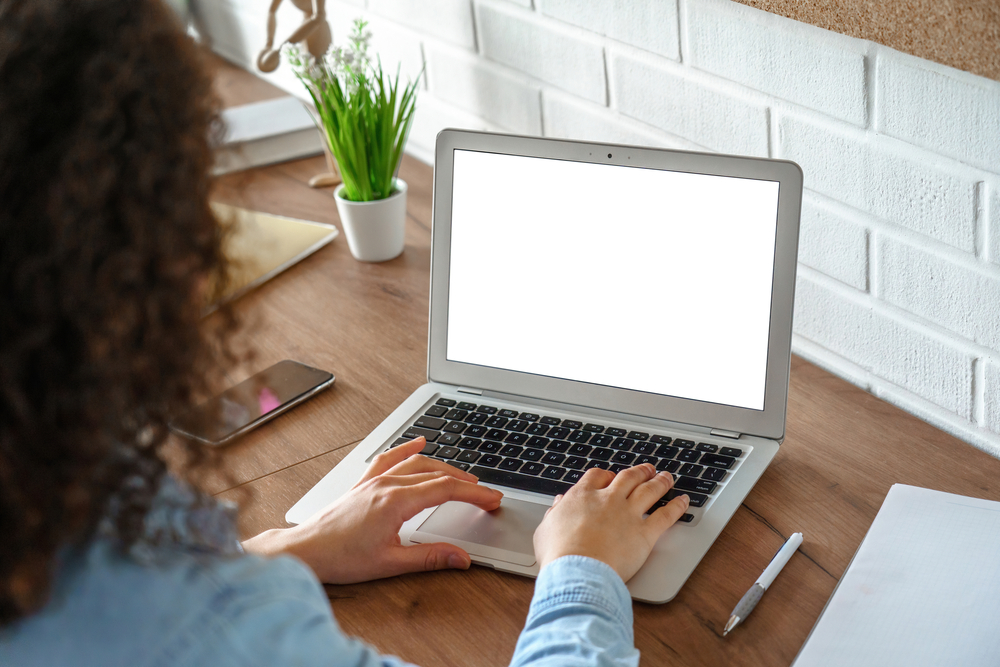 The perception of online degrees in the job market is really no different from the perception of degrees earned on campus. In fact, if you put two master's degrees side by side – one earned on campus and one earned online – they would look the same! Furthermore, the likelihood is high that your transcripts won't differentiate between courses taken in person or online, either.
Still, as discussed earlier, the importance of choosing accredited and respected online degree programs cannot be understated. If you get a degree from an online "university" that isn't accredited and known as a degree mill, that degree will not be respected in the workplace. But, if you enroll in a program from a regionally or nationally accredited school, your online master degree will hold significant weight with potential employers.
The Pros and Cons of Affordable Online Master's Programs
As with any decision, it's essential to weigh the pros and cons of online master's degree programs. Online students like you can benefit significantly from a number of advantages of online master's degrees, but it's worth evaluating both sides before making a decision.
Benefits: Convenience, Flexibility, and Affordability
The biggest benefit of an online master's degree is its convenience of learning as your schedule allows. Many of the affordable graduate programs online offer at least some asynchronous courses, meaning there are no set times for you to meet online. This provides the most convenience as you can work on your assignments as time allows.
Even synchronous courses – those with set meeting times online each week – offer more flexibility than on-campus options. So long as you have access to the internet, you can join the class from anywhere in the world! Online master's degrees give you the freedom to complete your work morning, noon, or night, and so long as you complete your assignments by the due date, you will progress through the program. It doesn't get much more flexible than that!
As discussed earlier, learning online often comes with the benefit of being more affordable. The potential of lower tuition, lesser fees, and the elimination of the need to live on campus or commute to school can add up to significant savings. Better still, with more and more low-cost online master's degrees available with every passing year, your ability to get an affordable online master's degree is better than ever.
Challenges: Technical Difficulties, Self-Discipline, and Limited Face-to-Face Interaction
Online master's degree programs aren't without their challenges, though. A primary concern is the possibility of technical difficulties that derail your ability to participate in online activities. Whether it's a dead laptop battery, loss of internet connection, or some sort of technological failure on your school's end, there are many pain points where technology can work against you, not for you.
Another aspect of online master's degrees that might present a challenge is the self-discipline required to move through the program. As noted above, many courses at the graduate level are asynchronous. Without consistent class "meetings," you're left to your own devices to tackle distance learning. Without the proper approach, it's easy to get behind and have trouble getting caught up.
Though cost-effective online master's programs do a much better job connecting you with your professors and peers today, it's still not the same as being in the same room learning together. Many master's degree online programs include live video components like Zoom, allowing you to be "together" as a class or cohort. You get some interactivity, but most of your time is still spent learning independently.
Fortunately, technology is extremely reliable, so the likelihood that you'll experience technical difficulties is pretty low. And with the right attitude and perspective, you can develop the self-discipline needed to finish your coursework promptly. The limitations you face regarding interactions with your peers and professor are much fewer today than even a few years ago, too. In other words, the benefits online students like you derive from online programs far outweigh the potential challenges.
The Future of Online Master's Programs: Trends and Predictions
The increasing popularity of online graduate degrees is unmistakable. Not only are there more degrees available online from more colleges and universities today than ever before, but the quality of these programs is higher than ever. Graduate students like you can benefit from both of these trends now and in the future, too.
The future of learning for online graduate students will also be shaped by how advances in technology are shaping online education. Today's online programs, be they Master of Science, Master of Arts, Master of Business Administration, or something in between, are more flexible, more accessible, and more interactive than ever before. Harnessing tools like live video conferencing, online collaboration apps, and programs that promote time management and effective study habits certainly make learning online a better experience.
The potential of distance learning in expanding access to higher education is a key component of the future of online graduate studies. Expanded access to bachelor's degree programs has already had an enormous effect on the ability of undergraduates to get a quality education from afar. And now, we see the same thing for people pursuing Master of Science degrees and other graduate-level studies.