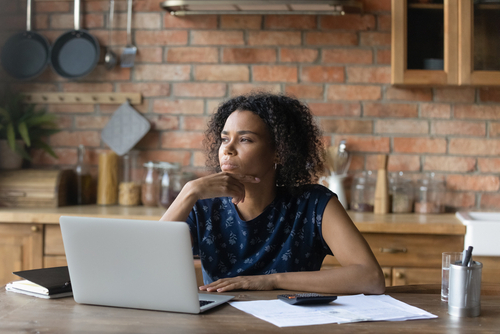 Searching out the easiest, accredited online college program sounds like a simple enough task, given the vast information resources available on the Internet. But that's the challenge isn't it? How do you know where to start or what to look for? What are the parameters you should set for the search? What's most important to you as you search? And what should you filter out? Easy can mean many things. For most students, it's about quick acceptance into a college program. Or it might mean finding schools that offer a fast track to a degree. But no matter what institution you choose, you need to maintain a balance between cost and academics. And above all, make sure the school is accredited.
An ideal choice for some students are "open enrollment" schools that offer open admissions. These schools accept any applicant who holds a high school diploma or GED, regardless of past grades. Open admissions colleges mean that students no longer have to stress over that burning question of "What if I don't get in?" The admission process is not selective and non-competitive. However, understand that most colleges with open admission policies are community colleges or colleges which grant Associate degrees.
The easiest schools to get into quite often are the best places to get an education. By that we mean even universities and vocational schools that accept students with 2.0-GPAs (or lower) can still produce graduates able to compete with high academic achievers in the workforce.
See Also: Top 30 Accredited Online Accounting College Degree Programs
The Search
There are hundreds, maybe thousands, of sponsored websites that purport to guide high school students to the college that will most appropriately match up with their career aspirations. Watch out for those: While they aren't necessarily deceptive, they are sponsored for a reason, and that is to drive prospective students to a particular school or program. A good place to start any research effort is the college navigator, a service of the National Center for Educational Statistics. Most researchers begin with NCES. Putting aside schools with open enrollment policies, some high school advisors will talk about applying to a "safety" school as a backup to your top pick. You can start your search to find that easy-to-get-into school by going to U.S.News and World Report rankings. Once you're on that page set up your own search parameters after clicking on the word "acceptance." If you don't feel like making the search yourself for schools with the highest acceptance rates, U.S. News does the work for you here. Consider colleges out of your area, or even outside the country. Many schools in the USA actively seek to diversify their student populations with people from various geographical areas. That's why out-of-state schools are sometimes easy universities to get into for students who may not necessarily have the best academic records but who are willing to move somewhere new. Meanwhile, if you opt to go outside the USA, some schools are not just easy to get into, but free. Find out more from Consumer Reports. One caveat: make sure at least some classes in your major are taught in English. Look for test-optional schools. Not all colleges use standardized tests in deciding whether to admit a new student. Some schools don't even require students to submit test scores with their application. In fact, according to Fairtest.org , more than 900 4-year colleges have . For more advanced degrees, our site, The Top 20 Easy Accredited Online PhD Programs will lead you in the right direction as you continue your education.
See Also: 10 Tips for Maximizing Your Learning Experience in Online College
Other Research Tools
You'll also want that easy-to-get-into school to be affordable. Look for options that have excellent reputations, good graduation rates, are well-established, have a quality faculty, ease of use, and offer flexibility.
Here are some trusted sites to visit:
Peterson's College Search
College Raptor
College Stats
College Affordability Guide