Starting college is not only the beginning of a new year of school but is also the beginning of a new chapter in our lives. Many of us move away from home and from our support systems, we meet new people, make new friends, take up new hobbies, and learn about different perspectives and ways of seeing the world.

Featured Programs
No wonder the idea of beginning college is so exciting! But it can also be a bit scary, and being apprehensive and anxious is a normal part of the process. But once all those initial feelings wear off and we get used to being in our new environment, another challenge rears its head: staying focused on our work.

Every student knows the struggle of getting up early, paying attention during lectures, and being motivated enough to study.

But for students with Attention Deficit/Hyperactive Disorder, or ADHD, the struggle to stay on track is much more intense. People with ADHD find it hard to focus, have poor time management skills, are poor at planning, and can get easily overwhelmed. This makes starting college all the more stressful, and some people may be put off entirely.

But people with ADHD are also bright, creative, and energetic. With the right support, they can thrive at college, just like anybody else. The first step to succeeding in college is to know yourself, your limits, and what you need to overcome your struggles, but you also need to know and appreciate your strengths. The second important step to succeeding in college is to choose the right college. Although all colleges are required by law to be accessible to students with disabilities, not all offer the same level of support.
What Makes a Good School if You Have ADHD?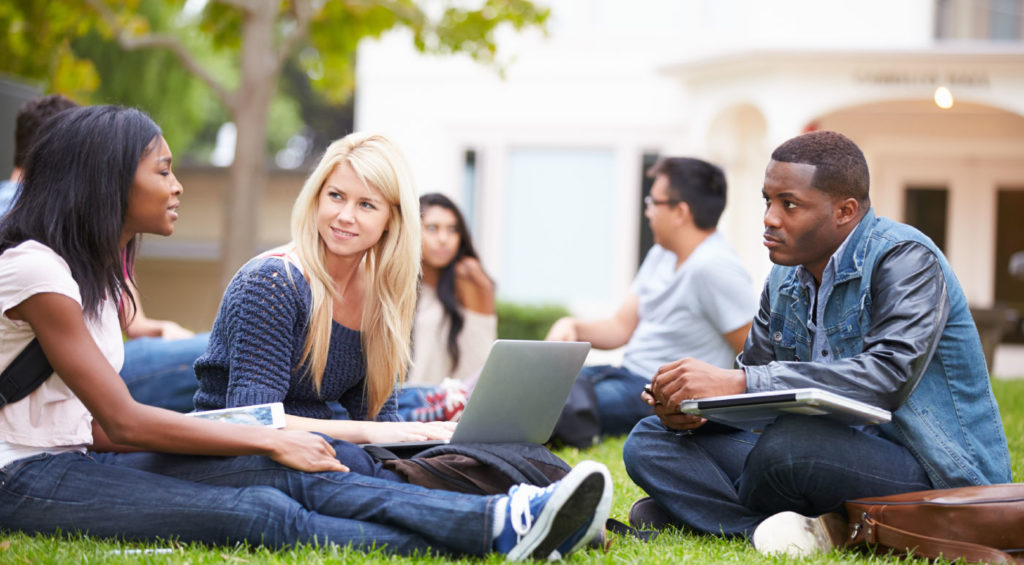 In theory, all colleges are open to people with ADHD. Because of the Americans with Disabilities Act and Section 504 of the Rehabilitation Act, schools must be accessible to everyone, including people with disabilities and people who learn differently. That's why colleges now have Disability Offices that help students throughout college by offering guidance as well as practical help such as various types of accommodations and assistive technologies.

Colleges usually offer academic accommodations, such as:

Priority registration
Note-taking assistance
Permission to record
The option of receiving course material in various formats
The option of sitting for exams in a separate space, free of distractions
Extra time on exams
Reduced course load
Some schools go the extra mile to ensure that students with ADHD not only 'manage' in college but are also able to reach their full potential. Schools may offer programs specifically for students with ADHD, as well as tutoring and ADHD coaching.

The following list includes schools that go the extra mile to help ADHD students excel.
The Best Schools for ADHD Students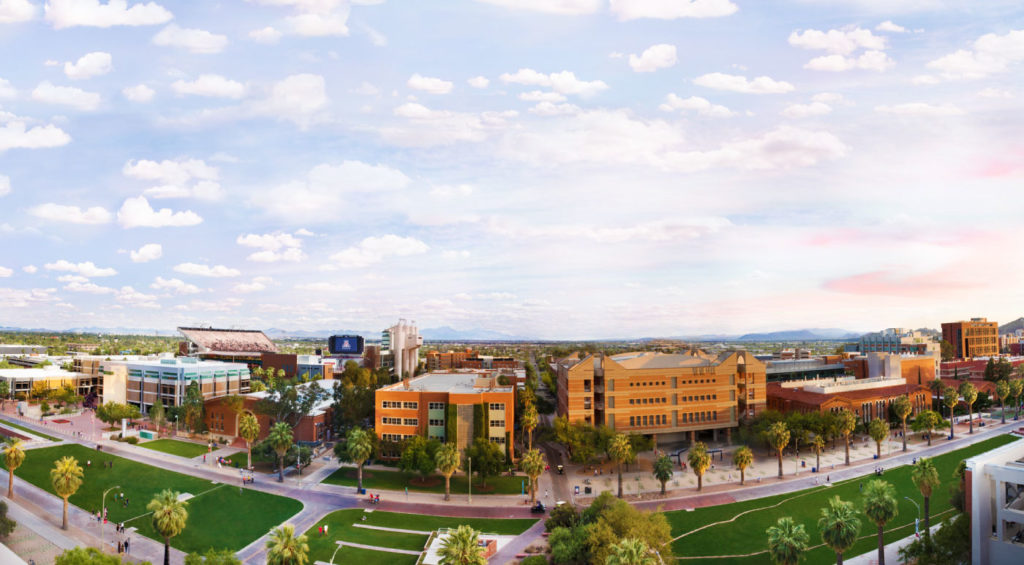 The University of Arizona is often at the very top of rankings for universities suited for people who learn differently. So in what ways does it suit students with ADHD? The school's Strategic Alternative Learning Techniques Center (SALT Center) has been around for over 30 years and works with students who have a variety of learning challenges or disabilities, such as ADHD or autism spectrum disorders. At a fee, the center offers psychological services, tutoring, planning assistance, and social and leadership development.

If you go to the University of Arizona, you could choose to have regular, individual tutoring or to attend workshops that help you develop specific skills and academic strategies, depending on your needs. The center was recently recognized as a model for higher education institutions for students with learning challenges, and many past students have lauded its services. As mentioned, the program comes at a cost, but you can apply for scholarships or financial assistance if you need it.

One more thing about this great university: with 35,000 students from 112 countries, an awesome campus, and a host of fun traditions and events, you'll have plenty to do to prevent you from getting bored!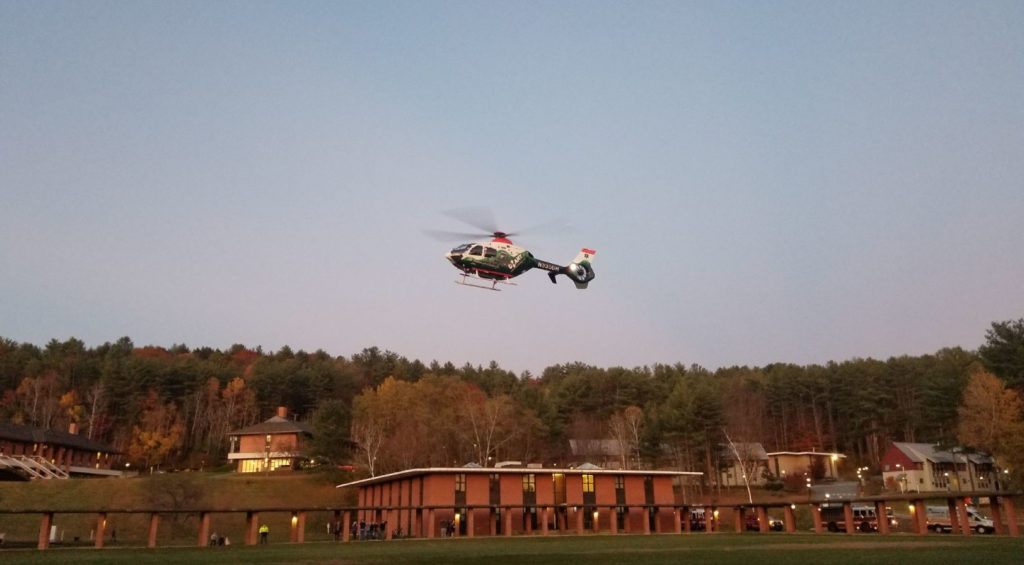 Landmark is one of the few college programs exclusively for students with ADHD, dyslexia, and other types of learning disabilities. Landmark offers two-year courses in general studies, liberal arts, or business administration, and you can then decide to move on to a four-year degree course elsewhere.
This fully accredited college is internationally recognized for the groundbreaking research it conducts on learning disabilities and for the teaching methods it has developed and currently applies. In addition, Landmark actually runs a series of webinars, workshops, training, and online courses for educators who wish to specialize in this field.
For students with ADHD, Landmark features a unique learning environment that values differences and makes the most of each person's strengths, while also working to help them overcome their challenges. Students have access to the latest assistive technologies as well as training on how to use them.
Classes are small, and the courses are more structured than in other colleges, but that doesn't mean Landmark is all about studying; living on campus offers an array of options, from sports to community events and outdoor activities. Best of all, Landmark boasts a Therapy Dog Program and has a team of nine dogs ready to interact with students. If that doesn't convince you, we don't know what will!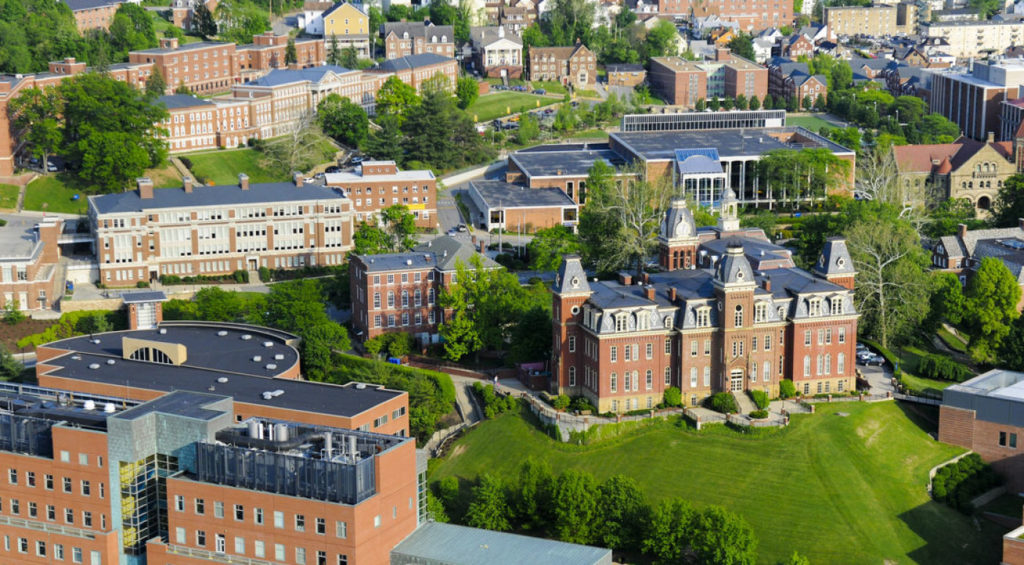 West Virginia is a great option for students with ADHD. First of all, it is a wonderful school with a great reputation that offers a wide array of programs, from acting to wood science and everything in between. It also boasts a specialized program for students with ADHD: MindFit. MindFit works individually with students on several different levels, ensuring they are not left behind and are doing their best.

MindFit offers comprehensive psychoeducational testing to determine each student's challenges and strengths and then pairs them with one of their qualified tutors to create a personalized strategy that will help them through college. Its Cognitive Enhancement program uses non-pharmacological methods, such as cognitive training and neurofeedback, to improve memory, focus, and attention spans.

On the other hand, the Academic Enhancement program offers academic coaching throughout the semester, helping students to accomplish their educational goals, improve their self-motivation, and develop unique study skills.

It is this holistic approach – that pays attention to both academic aspects as well as life skills and cognitive improvements – that makes this university a great option for people with ADHD. Unfortunately, MindFit is not free and costs around $1,500 per semester. However, you may be eligible for funding, so don't forget to check with the WV Division of Rehabilitation Services.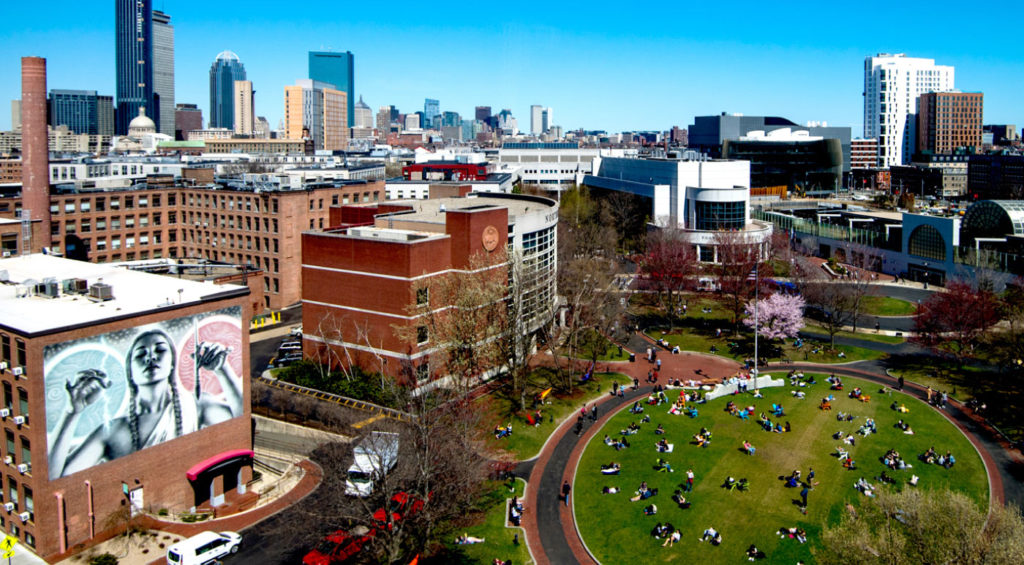 Northeastern University is another great option for students with ADHD who don't want to be held back. At this prestigious university, students with various learning disabilities or learning differences can enroll in the Learning Disabilities Programme (LDP). All common accommodations and support are already provided by Northeastern's Disability Resource Center (DRC), but the LDP goes a step further. Through the program, students can meet individually with their LDP specialist twice a week for one hour each session.
The content of the meetings depends on the student's needs, goals, and course of study. Generally, though, the program focuses on three core areas – academic skills, academic mindset, and fostering self-motivation – which cover practical skills such as test-taking strategies, reading, writing, planning, time management, organization, and using campus resources. Regular meetings foster a proactive, collaborative approach that promotes growth and continuous progress.
The program costs about $2,750 per semester on top of the price of tuition. However, you can apply for the Brian Evans Learning Disabilities Program Assistance Fund to help mitigate the cost.
The fund was established in honor of Brian Evans, a student in the LPD program who lost his life in an accident in 2006. His family set up the fund with the hope of helping students to overcome their learning challenges and thrive at Northeastern.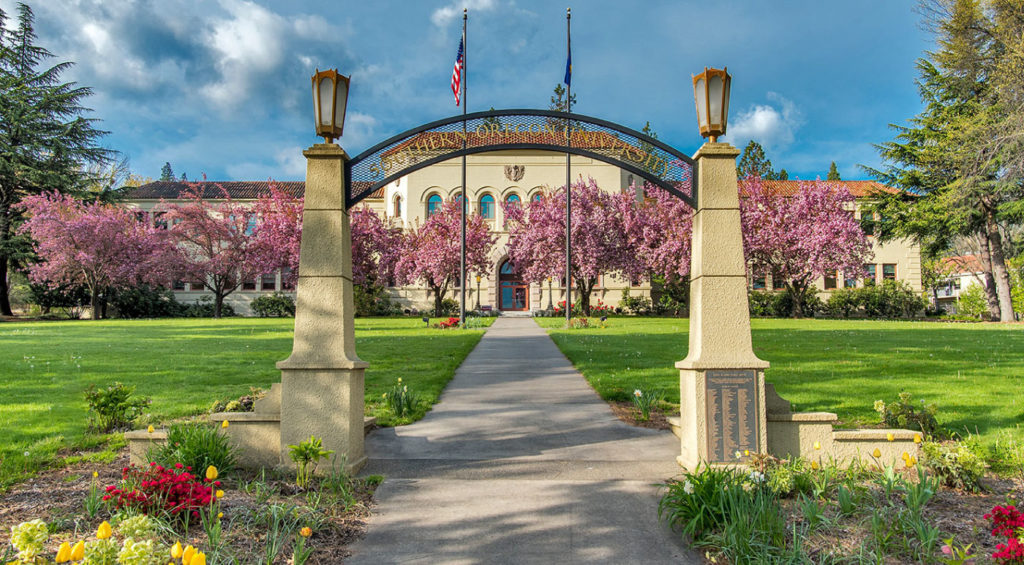 Southern Oregon University is a public liberal arts college founded all the way back in 1872. Set in the stunning Ashland, OR, which was voted as one of the best towns in America by Outside Magazine, Southern Oregon University is perfect for students who love the great outdoors. Mt. Ashland, the Rogue River, and Crater Lake National Park are easily accessible and provide opportunities for hiking, boating, and relaxing in nature. Research shows that being in nature actually reduces the symptoms of ADHD, so having such natural wonders on your doorstep is ideal.
The University provides holistic educational experiences to about 6,200 students at any one time, meaning that classes are small and students have access to academic and admin staff. Students with ADHD are eligible for the University Coaching and Academic Mentoring Program (UCAM), which provides students with individualized counseling and coaching. Specialized coaches meet with each student once a week and help them develop and maintain time management, organization, planning, focus, self-motivation, and self-esteem.
They'll also work with you in practical ways to ensure that you stick to deadlines, know when your exams are, and generally keep on top of everything.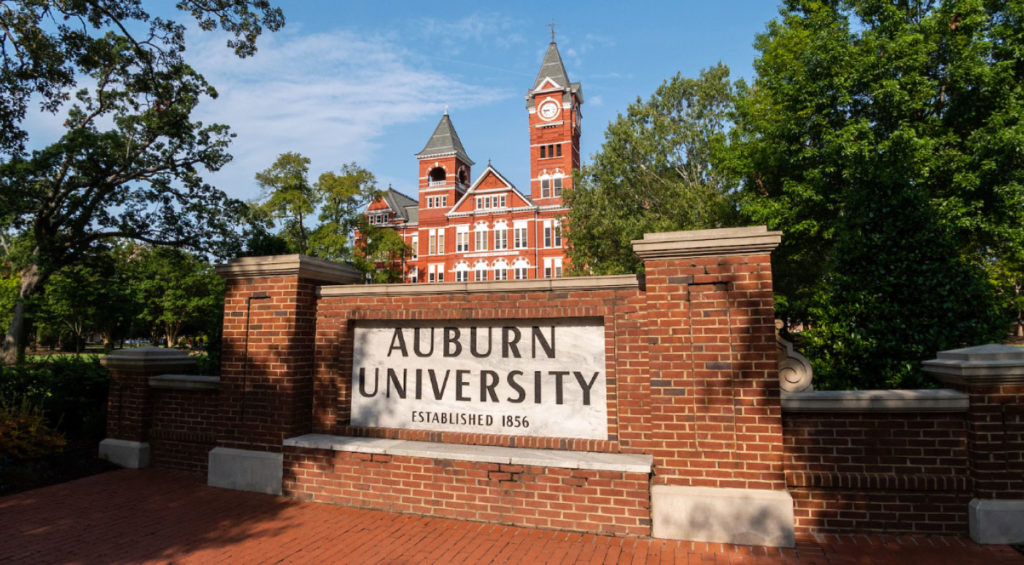 Auburn, AL, has been ranked one of the best places to live in the US, so you wouldn't be making a bad choice if you decided to enroll at Auburn University. But in addition to the pretty scenery and opportunity for lots of fun outdoor adventures, Auburn offers great educational and sporting opportunities to students – football is especially big here, thanks to the much-loved Auburn Tigers.

Students with ADHD can take advantage of Auburn University's SKILL program (the name stands for Supporting Knowledge, Independence, and Life-long Learning, which is indicative of their mission). The semester-long program starts with an initial interview to assess challenges, needs, and goals and ends with preparation for final exams and tests.
During that time you will benefit from weekly academic coaching sessions, designed to foster accountability and structure as well as to provide support in your journey to achieving your personal and academic goals. If you want to participate, you must have the necessary documentation and be prepared to pay around $1,200 for the semester. If you're not sure, take some time to read parent and student testimonials on the program's web page. There is no doubt that this program is a good one!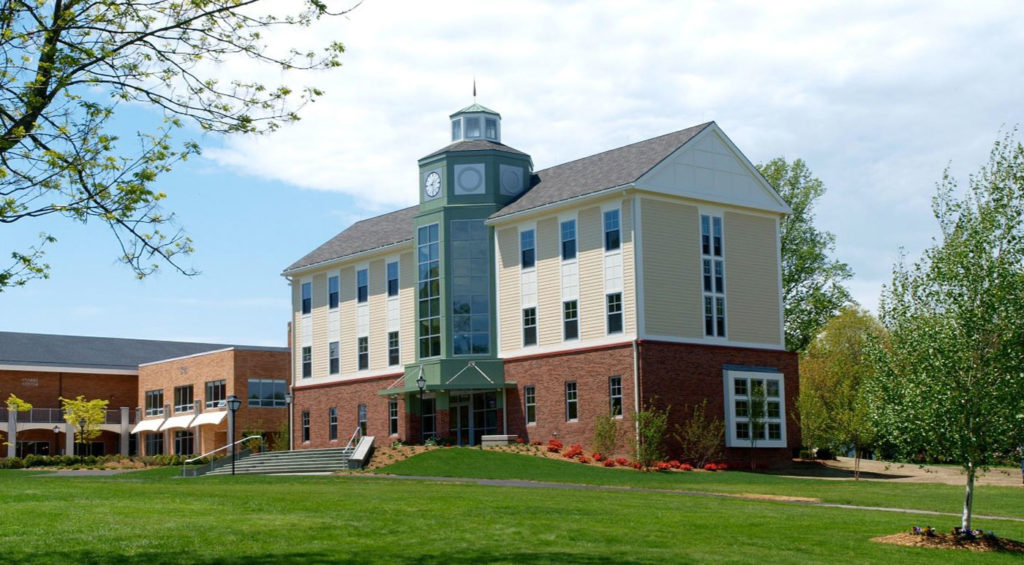 Mitchell College is a private college in New London, CT. With under 1,000 students, Mitchell is one of the smallest colleges on our list and offers a very personalized learning experience. On your first day at the college, you will get to know your advisor, who will stay with you for four years and will get to know you and fully understand your needs, what you find challenging, and what helps you thrive. Mitchell places a lot of importance on letting its students explore and fully understand their interests and strengths, so you will be able to choose a core subject and add different concentrations to it.

Everything we've mentioned makes Mitchell a great option for ADHD students, but there is more: the Thames Academy is a "pre-college transitional experience" that offers students with learning differences the opportunity to develop important skills before fully starting college. If you choose this path, you'll be living on campus and taking classes that will make facing the following year a lot less daunting.
The program includes tutoring and coaching in study skills, writing, managing your personal finances, and organizational skills. The course will earn you an impressive 16 transferable college credits, and after the year is over you'll be free to continue at Mitchell or to go elsewhere.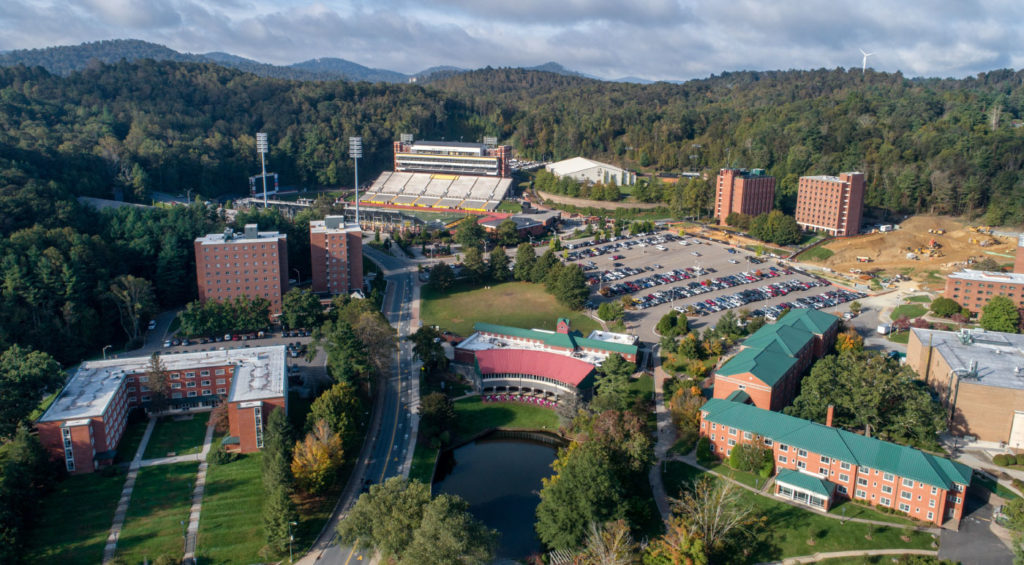 Set amid the Blue Ridge Mountains of North Carolina, the Appalachian State University campus offers lots of wide-open spaces and greenery, so it's perfect if you love exploring the outdoors. And if you like sports, you'll be able to choose from 20 varsity, 20 club, and more than 80 recreational sports teams. Academically, the university offers more than 150 undergraduate and graduate majors and is known for leading small classes and using innovative and interdisciplinary curricula, with a focus on personalized mentorship.

For students with ADHD, Appalachian State offers a holistic and well-thought-out program: As-U-R is an intensive student-support program for students with executive function challenges (EFCs) and is perfect for students with ADHD. The main focus here is on developing and maintaining skills dealing with organization, planning, starting and completing tasks, monitoring, and decision making.
As-U-R provides a variety of services for students, including scheduled weekly organizational assistance, drop-in assistance, specialized training, access to assistive technology, quiet study rooms, and community events. Want to know what else makes this program an excellent choice? It is 100% free.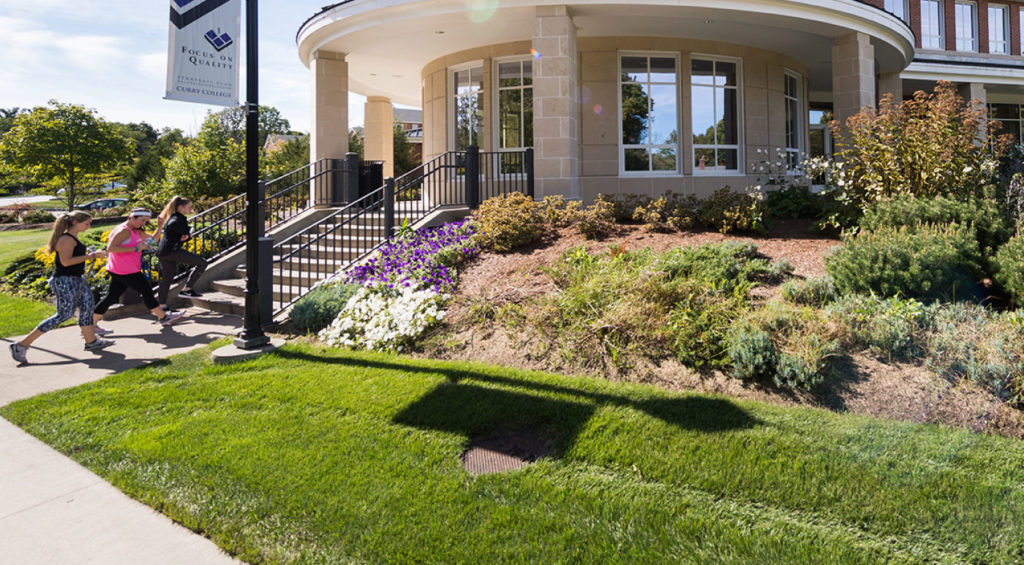 Curry College is a private college in Milton, MA, that was founded in 1879 as the School of Elocution and Expression. Although its focus has since changed considerably, Curry College is still known for its excellent Communications Department as well as other programs in which it excels. This is a relatively small college with small classes, so you can rest assured knowing that you will get the support you need, also thanks to the individual advising the school offers throughout the semester.
Curry's focus on experiential learning means that it has great placement and internship programs, and you're likely to get a lot of hands-on experience while studying here.

Curry intentionally fosters an inclusive and welcoming campus community, creating a safe and accessible environment for students from all countries, backgrounds, and learning abilities. If you decide to study at Curry, it's a good idea to apply for its Program for Advancement of Learning Program (PAL), which is actually the oldest program of its kind in the US.
This internationally recognized program offers academic assistance to students with language disabilities, executive function disorders, and/or ADHD. You can take PAL classes alongside your other classes, and they are for credit, which might give you that little bit of motivation to keep up the good work!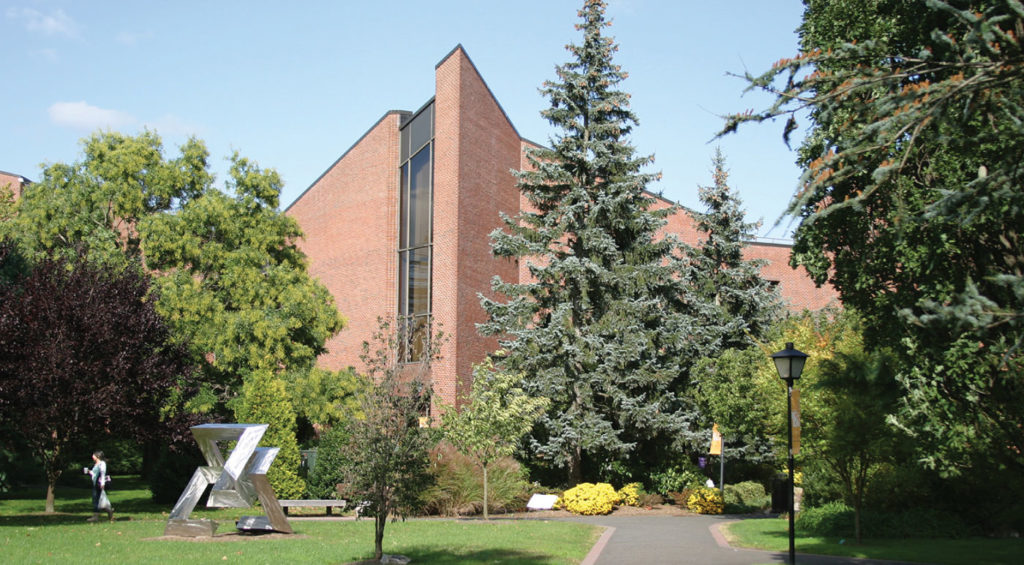 Adelphi University is quickly climbing the ranks of respected universities around the US, and it's aiming even higher for the future; the university aims to create "a distinctive environment of intellectual rigor, research, creativity and deep community engagement across [its] areas of focus: Arts and Humanities, STEM and Social Sciences, the Business and Education Professions, and Health and Wellness." The school's focus on small classes is perfect for students with ADHD, who benefit from more personalized learning.
Adelphi's average 10:1 student-to-faculty ratio is exceptional and ensures that no one will slip through the cracks, as sometimes happens in larger classes.

But that's not all that makes Adelphi a solid choice for students with ADHD. The school's well-regarded Learning Resource Program is a comprehensive program for students with learning disabilities or ADHD. Its mission is to provide an inclusive environment that enables students to achieve their educational goals and to make the most of their time at university.
To access the course, students must have the correct documentation, but once they have been accepted they will have access to academic and personal counseling, academic tutoring, and a broad selection of assistive technologies through the university's specialized computer lab.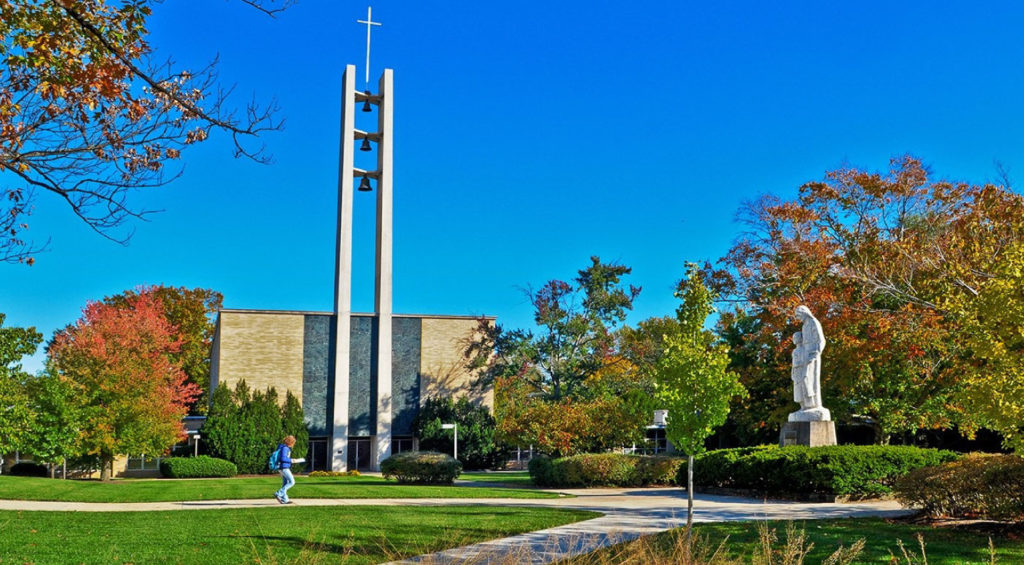 Mount Saint Joseph University is a private school located in Cincinnati that offers an incredible array of courses including, but in no way limited to, accounting, art history, biology, business, chemistry, English, mathematics, music, neuroscience, sports management, and victim studies. But studying at Mount Saint Joseph is not all about academia – the university also offers a vibrant student lifestyle, and there are dozens of programs developed in tandem between student organizations and university staff that provide opportunities for fun, networking, and relaxing.

Other than everything we've just said, why is this university a great option for students with ADHD? First of all, the school's 11:1 student-to-faculty ratio ensures that the staff's focus is always on you, so they will know if you are falling behind and need help. Small classes also mean that academic staff will get to know you personally and will work with your strengths to help you succeed.
Most importantly, though, Mount St. Joseph is home to the renowned EXCEL Project, which has been working with students with disabilities or who learn differently for almost four decades. The program fosters academic success by helping students develop their own learning strategies and skills, and it does this by offering professional tutoring, academic counseling, access to and training in assistive technologies, and executive function support (executive functioning includes skills such as memory, self-motivation, and self-awareness).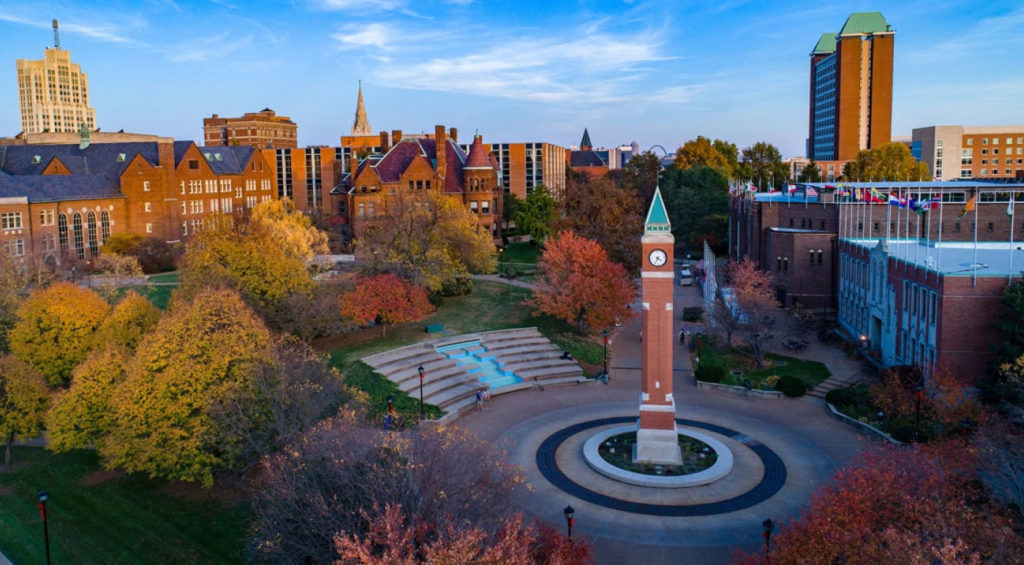 Saint Louis University is a prestigious Catholic University that was founded in 1818, making it one of the oldest in the country. Guided by its Jesuit mission, Saint Louis offers a rigorous and transformative education journey to almost 13,000 students over 14 undergraduate and graduate courses. It is often ranked among the top universities in the country.
But does this make it a good choice for students with ADHD? Fortunately, yes. Saint Louis is actually home to one of the best ADHD college programs in the US. Its Student Success Coaching Program offers one-on-one coaching, with a focus on skills that are helpful both in and out of the classroom such as time management, organization, and planning.
Within this program, which is open to all students who want to improve a wide range of skills, Saint Louis offers a program specifically designed for students with ADHD. This program aims to have the same learning outcomes as the standard coaching program but will focus more on strategies for managing executive functioning skills, such as working memory, flexible thinking, and self-control.
Your coach will work with you to assess your needs and develop a personalized program as well as help you gain access to necessary accommodations and assistive technology.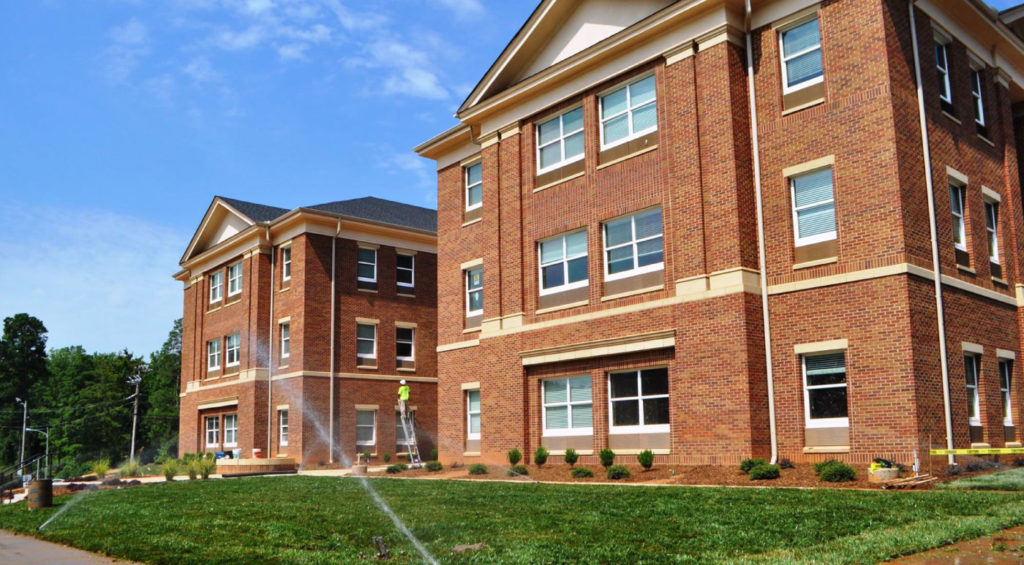 Limestone College was founded in 1845 and was the first women's college in South Carolina. If you are interested in Business or Fine Arts, this is the place for you! If you are an undergraduate interested in the Bachelor of Science in Business Administration, for example, you can choose from six different business tracks. If you are into fine art, you can choose between several different courses in art, music, theatre, and creative writing — perfect for the creative ADHD brain!
If you like the sound of Limestone, we have good news: the school offers an excellent learning program called LEAP, or Learning Enrichment & Achievement Program. LEAP is a fee-based program especially thought out for students with learning and attention challenges.

LEAP offers a range of services that will really benefit someone with ADHD, including progress monitoring; individual consultations to help students develop time management skills; personalized tutoring; group workshops on writing, studying, and taking exams; and supervised tutoring sessions. This is not a free service, but in some cases the Office for Vocational Rehabilitation can help you with funding for the program.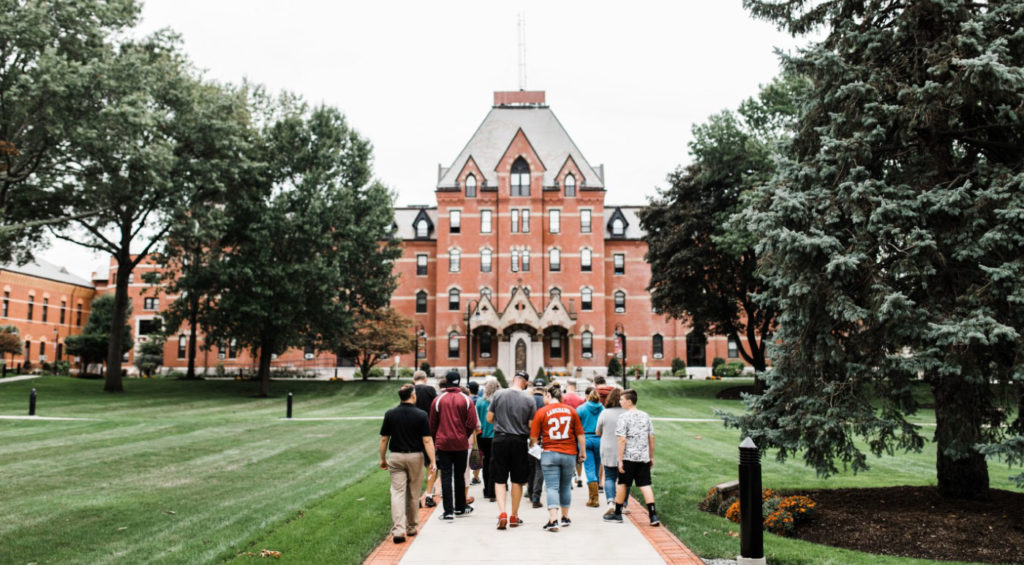 Dean College is a private college in Franklin, MA, that offers a range of bachelor's and associate's degree programs within four schools: the School of the Arts, School of Business, Joan Phelps Palladino School of Dance and School of Liberal Arts. Dean aims to teach students how to think critically, be great problem solvers, and succeed in their career path of choice; according to student testimonials, the school's doing a pretty good job.
Thankfully, all the excellence of Dean College is accessible to students with ADHD, who are eligible for the usual accommodations and services, such as the use of assistive technology, free tutoring, and academic coaching.

But what really makes Dean a great choice for ADHD students is its Arch Learning Community, a comprehensive program designed specifically to support students with diagnosed learning disabilities and other learning differences. When you start college you can choose whether to take part in Arch for one or two years (most students find it extremely helpful and stay for both years), or even for the entire duration of your studies.
In practical terms, Arch will offer a three-day orientation before the beginning of the semester, three hours a week of one-on-one coaching, courses taught by Arch instructors, and much more.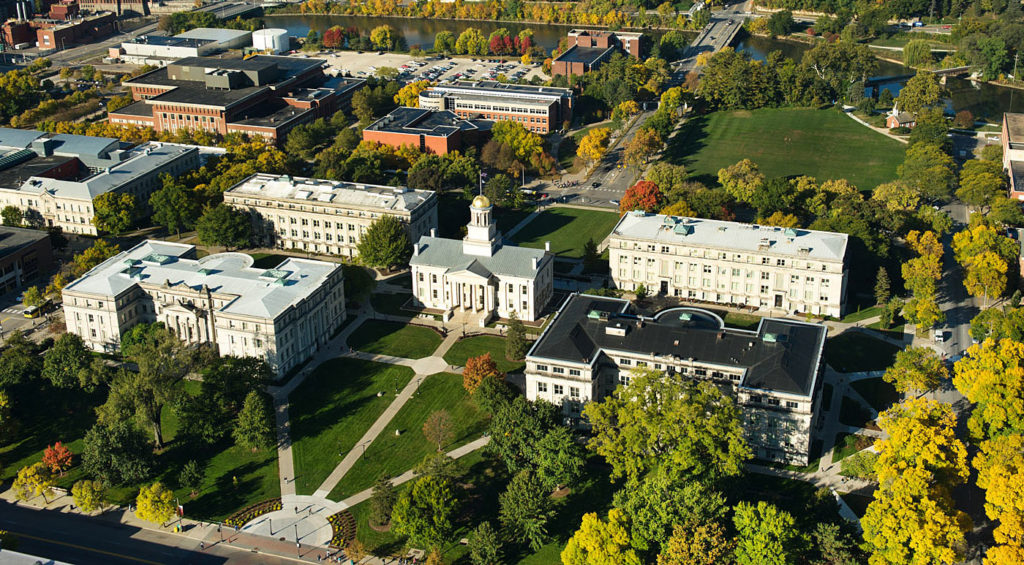 The University of Iowa is a public research university that was founded in 1847, making it the oldest university in the state of Iowa. It is organized into 12 colleges and offers over 200 majors, minors, and certificate programs, and a staggering 5,000 courses each year (including online). With over 32,000 students from 114 countries and all 50 states, you can be sure that things are never boring at the University of Iowa. This is one for students who like socializing, keeping busy, being challenged, and exploring new frontiers.

But what makes the University of Iowa a good option for people with ADHD? On top of just being a great university, it boasts the UI REACH (Realizing Educational and Career Hopes) program, which helps students with cognitive and learning disabilities ages 18-25 transition into college. The program focuses on academia, student life, and career development, and offers students help with planning, progress monitoring, access to mock interviews, internships, and special social and sporting events.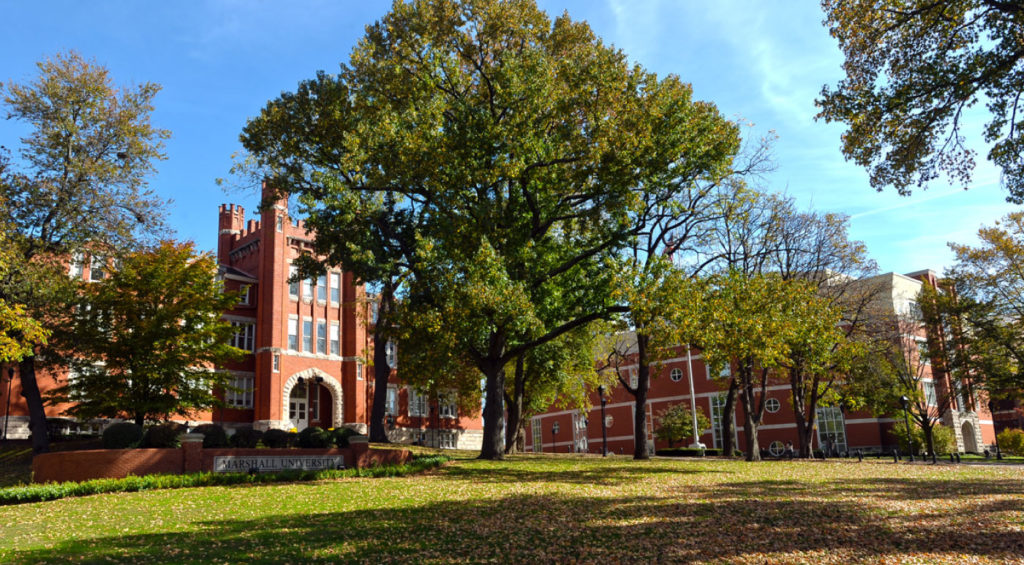 The excellent Marshall University is a public research university in Huntington, WV, and was founded all the way back in 1837. If you are looking for an undergraduate program, you've come to the right place: Marshall is known for its exceptional courses and currently boasts nine undergraduate colleges, so you certainly won't have a lack of choice!

If you have ADHD, don't be put off – Marshall University's Higher Education for Learning Problems (HELP) Center offers students coaching in study skills, time management, and organization from learning specialists, as well as one-on-one academic tutoring and testing accommodations. The program is tailored to individual needs and focuses on teaching innovative, multi-sensory study techniques and memory improvement.
This is a paid program, but there are scholarships and fee-waivers available, although to qualify students must have successfully completed at least two semesters at Marshall University and be in good standing with the H.E.L.P. Program or demonstrated financial need.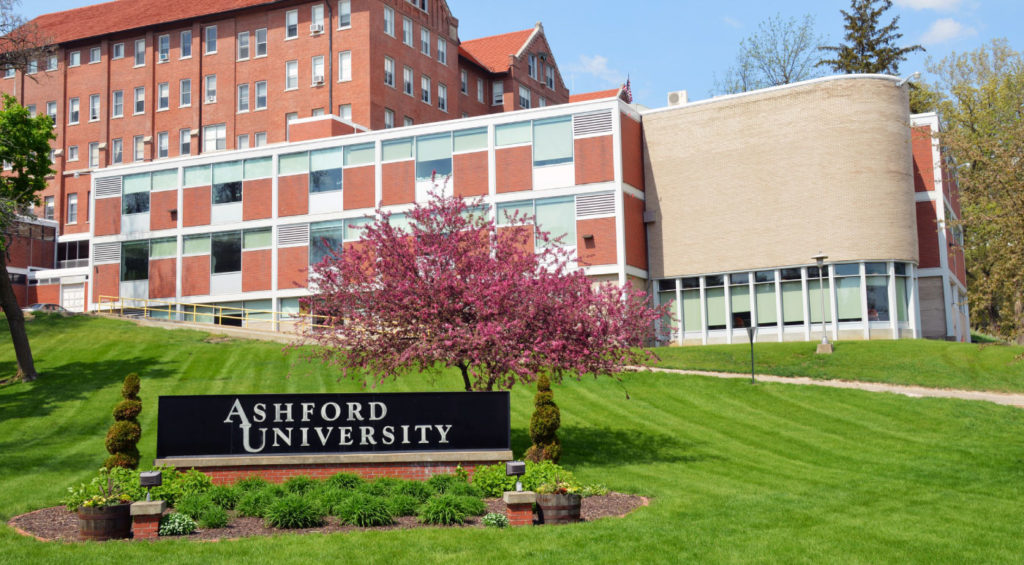 Who said students with ADHD can't learn online? If you understand the way you function and have developed your own strategies to work and study independently, learning online is absolutely possible for students with ADHD. In fact, it will give you the freedom to work at your own pace. Ashford University (AU) is an accredited online university headquartered in San Diego and is one of several great options for ADHD students.
As a student at Ashford, you can choose from a wide variety of online courses in several important fields, including healthcare, business administration, environmental studies, and information management.

The school's Office of Student Access and Wellness works to foster equal access to students through disability advocacy, accessible programs, and specific training for faculty and admin staff. Although the office works with students with different kinds of learning disabilities and challenges, it has a lot to offer to ADHD students in particular, such as coaching, advice, course content in different formats, accommodations like additional time for tests and assignments, and more.
To access these services, you will be required to provide the necessary documentation (based on Best Practices published by the Association on Higher Education and Disability).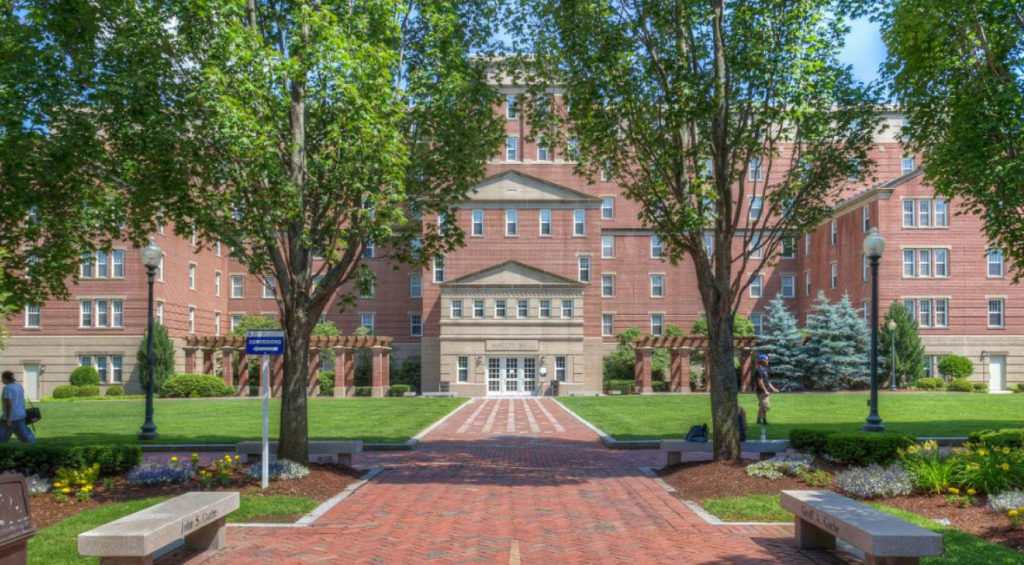 Johnson & Wales University is a private university that was founded in 1914 in Providence, RI, and now boasts four different campuses across the US. In 2017, Johnson & Wales University overhauled its academic structure and now consists of seven colleges spanning multiple disciplines. What's more, the university is the largest food-service educator in the world and is well known for its culinary arts program. Johnson & Wales is a solid choice if you are keen on learning practical skills that will help you enter the workforce.

Many of the university's courses are also offered online and are accessible to students with ADHD. The school's Academic Support Office can help you access resources specifically for students with ADHD, such as different types of assistive technology, alternative formats for textbooks and assignments, and different options for accommodations you may need. Although this school is not a particularly affordable one, it does offer academic and merit-based scholarships that are renewable for up to four years, so try applying!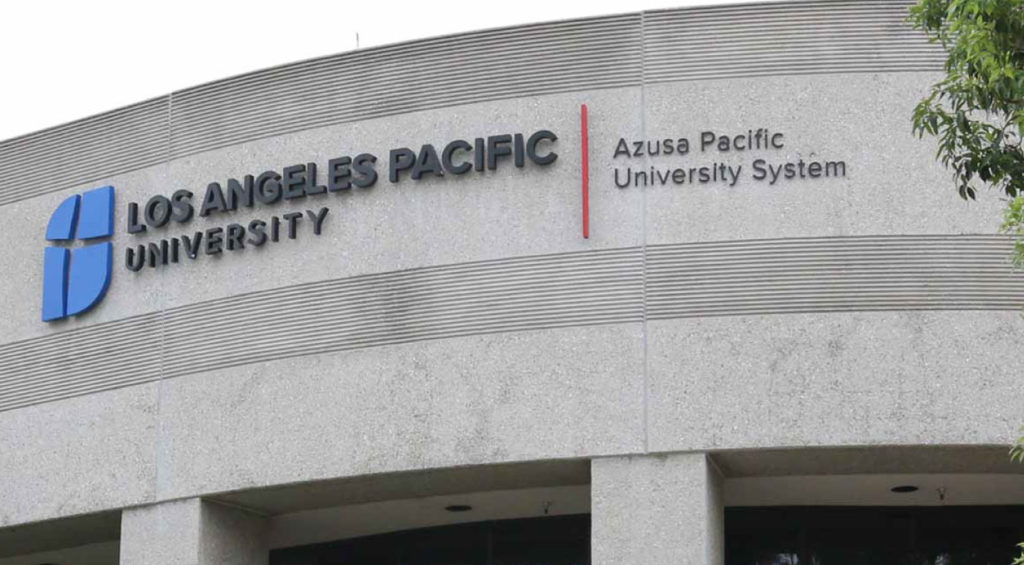 California's most affordable online Christian university, Los Angeles Pacific University, offers a host of interesting online courses, ranging from psychology to humanities, to liberal studies and supply chain management. Although this is an online college, it prides itself on its human touch and strives to be a supportive learning environment by offering each student their very own success coach. Success coaches offer advice, guidance, and encouragement, which we all need from time to time.

Los Angeles Pacific University also boasts an excellent Accessible Education & Resource Office, which offers all kinds of accommodations for students with various challenges. Staff at the university will work with you to assess your needs and determine the type and level of coaching, support, and accommodations you will need.
Common accommodations include extended time on assignments and exams as well as the possibility of getting course material in alternative formats. In order to be eligible for these services, you must provide the university with a report that includes evaluation data and a summary of how ADHD affects you, as well as a signed letter from the evaluator. Documentation must be current (preferable within three years).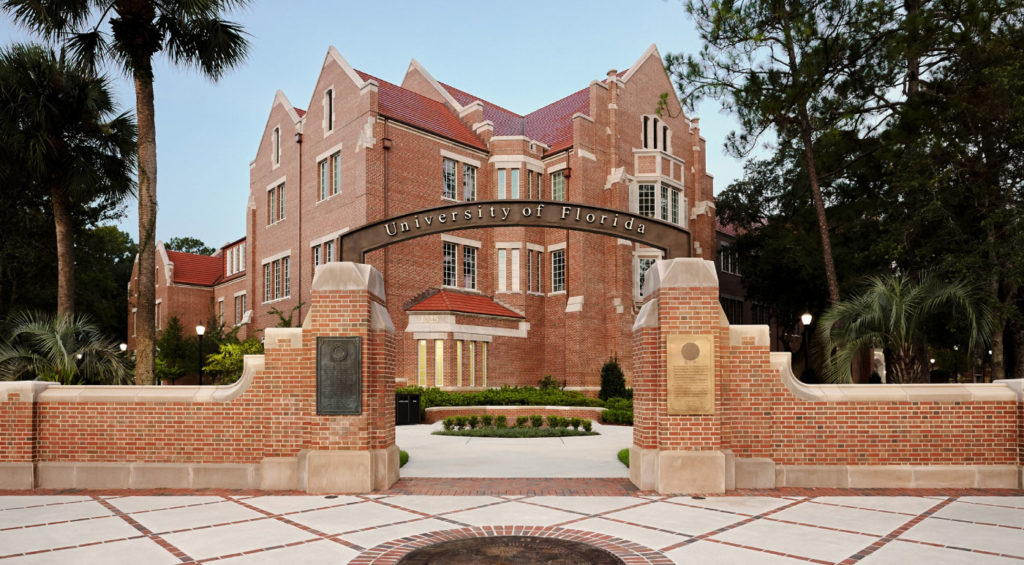 This university is set in a pretty campus a few miles away from Gainesville, a vibrant college town that has a lot to offer to students. The school also offers a lot of its courses online, which is good news for those among you who wish to stay close to your support system and enjoy the flexibility of online learning. The university's Disability Resource Center (DRC) works with students on campus and online, offering advice, coaching, and access to necessary accommodations.
The DRC actually collaborates with different departments and university partners to ensure that all parts of the university are working together to remove learning barriers and foster an inclusive environment.

Services offered by the DRC that can be helpful to people with ADHD include the option of receiving course materials and textbooks in alternative formats, access and training to assistive technology, reduced coursework, and note-taking services. You can also take advantage of mentoring sessions, where coaches will focus on teaching skills such as time management, prioritizing, and self-motivation.

Should Students Tell Colleges They Have ADHD When They Are Applying?
Some people are concerned that disclosing their status will hurt their chances of getting in or that they will somehow be treated differently during their university career. The real question is: can colleges refuse to accept you because you have certain learning challenges? In short, no. The Americans with Disabilities Act prohibits institutions that receive federal funding from discriminating against students with disabilities or learning challenges.

However, colleges can choose to reject your application, and do not have to disclose their reason for doing so. But with ADHD awareness increasing exponentially, it's not likely that a college would reject you because of it. If you want to be sure that you'll be fully welcomed and supported, make sure to do your research before applying, and choose a college with a proven track record of working with students with ADHD. This list is a great place to start!

A good school will recognize that understanding your ADHD, being aware of how it affects you, and choosing to disclose that to your school shows a great deal of maturity. Disclosing your ADHD early on also has a host of practical benefits; easier access to accommodations, support during registration, and specialized orientation will help you kick off your college life with confidence.
How can Students With ADHD Do Well in College?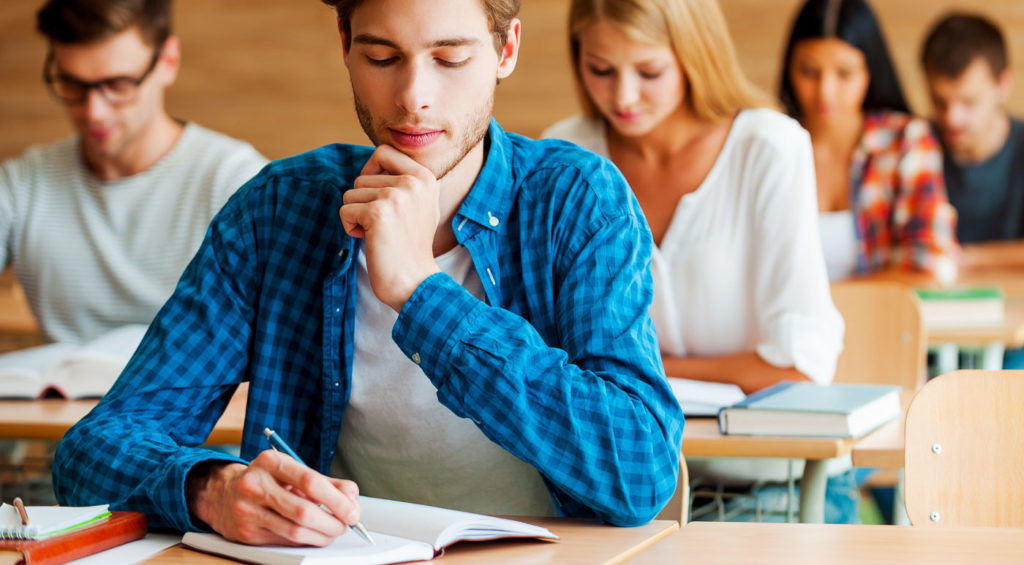 Students with ADHD can excel in college. They are bright, creative, and energetic – all qualities that can help them stand out in an academic setting. However, as a student with ADHD, it's important that you really know yourself, understand what your challenges are, and work with your strengths.

As we know, planning and sticking to schedules is pretty difficult for people with ADHD, but you can make it work for you. It's important that you start the day right by creating a daily routine, and make sure you have a big clock somewhere where you can see it, as time management typically isn't our strong point either! Avoid looking at your phone, as scrolling through social media or endless YouTube videos is one major way of getting sidetracked.

If you can, try to work some mindful meditation into your mornings. Research shows that meditation and mindfulness can be very helpful in attenuating some of ADHD's symptoms and can help build traits such as focus, planning, and self-control.

Experiment with different study methods to find something that works for you. For instance, you can try making audio notes to listen to later or repeat what you've studied out loud using funny, interesting voices (like getting in character if you're studying literature!). Many people also find it really helpful to have a study group or study buddy.

Should Students With ADHD Get ADHD Coaching?
ADHD is a psychosocial intervention that helps people with ADHD develop specific strategies and behaviors that can help them in college, work, and even just personal life. It's a type of Cognitive Behavioral Therapy (CBT), so it takes a practical approach to building skills such as time management, planning, organizing, sticking to schedules, and being self-motivated.

Getting an ADHD coach for college is a good idea because you'll be going through a lot of big changes at once and will have to learn many new skills. A good ADHD coach can help you stay calm and have higher self-esteem, feel less stressed and overwhelmed, and increase your ability to focus and follow through with projects. However, whether you choose to get a coach is entirely up to you, your experience, your goals, and your needs.
Some of the programs on our list offer ADHD coaching, but in case your university of choice does not, you can check out the ADHD Coaches Organizations (ACO), International ADHD Coach Training Center or ADD Coach Academy for more opportunities.

Which Is the Best College for Students With ADHD?
As awareness around ADHD increases, schools have been working hard to step up to the plate and support their ADHD students. While all colleges are required to be accessible, some go the extra mile to ensure that students with ADHD don't only get through college but also reach their full potential.

All the schools on our list do just that: they offer specialized programs, individual coaching and tutoring, and access to assistive technologies and accommodations to help you excel during college and enjoy the whole process. The University of Arizona offers some great programs through its SALT Center, and current and past students rave about it. However, one person's perfect college may not be another person's first choice, so read through the list to see some of the many fantastic colleges out there.