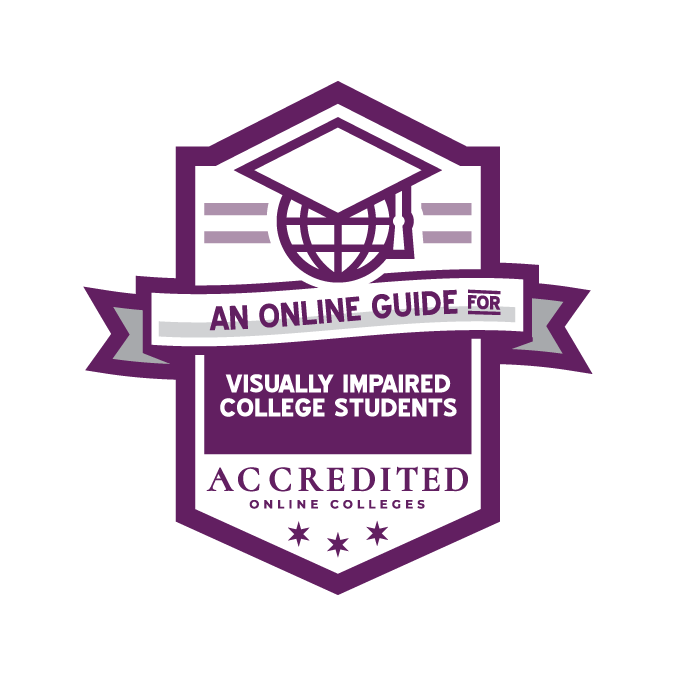 Choosing the right college is one of the biggest decisions in a person's life, and it is certainly not an easy one. For blind and visually impaired students, choosing the right college presents a series of unique challenges and obstacles, and going on to obtain a college degree can seem daunting. But it is far from impossible – thousands of blind and visually impaired people have completed higher degrees and have gone on to have successful and rewarding careers in virtually all fields.
Featured Programs
This guide was created as a resource for visually impaired college students and their families and explores the different ways in which visual impairment and blindness impact college education. We will look at what different colleges and courses – both on-campus and online – have to offer to students as well as listing the latest technologies and assistive apps that can help you excel at college.
See Also: Scholarships for Visually Impaired Students
Visual Impairment and Higher Education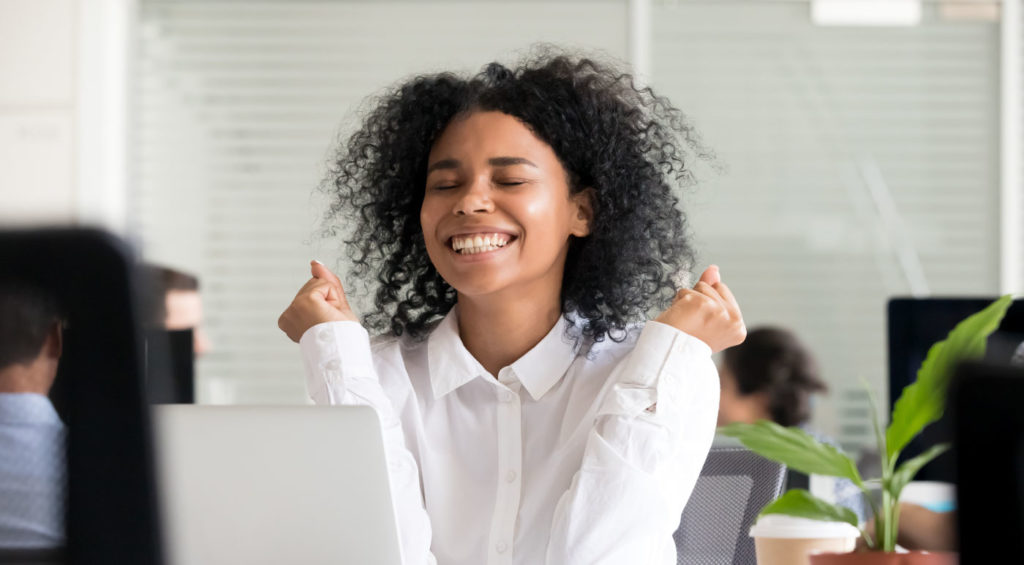 How many visually impaired students are currently enrolled in high school and waiting to go to college? Because of the different ways of defining visual impairment, there are no definite numbers. But according to the 2017 Annual Report from the American Printing House for the Blind, based upon data from January of 2016, there are 63,357 children, youth, and adults who are legally blind in educational settings below the college level.
Out of those students, how many will go on to achieve a college degree? According to one study, an estimated 70% of blind and visually impaired students who were in high school eventually enrolled in at least one college course, with an average of a little over four months transpiring between their high school graduation and their enrollment in college.

Sounds encouraging, right? Not quite, unfortunately. The same study found that only about half go on to complete their freshman year, and fewer still achieve two- or four-year degrees.

So what is at the root of this discrepancy? Although each individual case is different, it seems like there are some factors that can influence a visually impaired student's chance of succeeding in college.

Choosing a college that will accommodate your needs and support you while you pursue your degree is one of the biggest factors determining your success. If, once you start your coursework, you realize that the college doesn't offer the right type of assistance and that there are barriers impeding your full academic potential, obtaining your degree is going to be very difficult. That's why research and preparation are of paramount importance, both for students and for parents.

Colleges, too, should make sure that parents of prospective students are well informed about college courses, scholarships, and assistive technologies, but parents should also set realistic expectations.
See Also: 30 Best Online Schools for Visually Impaired Students
Scholarships for Visually Impaired Students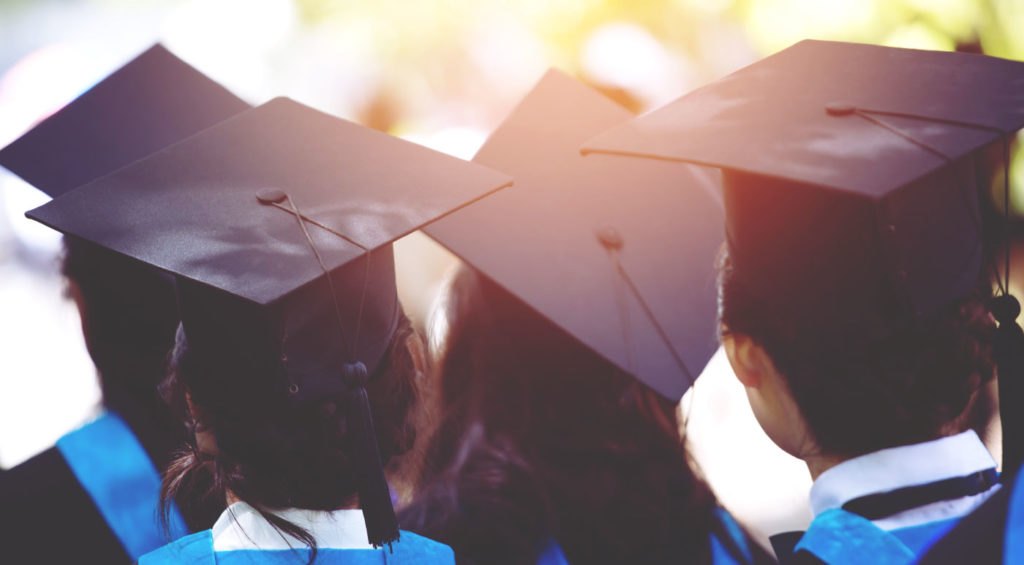 One of the biggest barriers to achieving a college education is the cost. Fortunately, you can offset some of the expenses of going to college by getting a scholarship for the blind or visually impaired. You can find a ranking of the 30 Best Scholarships for Visually Impaired College Students elsewhere on our site, but here we'll focus on where to look for scholarships, what to expect, and how to apply.

Scholarships can range from a few hundred dollars to covering your whole tuition, and each scholarship has different eligibility requirements. Some require that you be legally blind or have a certain degree of sight loss; others can only be accessed if you're part of an agency that works with the visually impaired.

You can find available scholarships on our website, but keep in mind that some schools offer their own specific scholarships, so if you know which school you are interested in attending, check its website to see what's available. You can also go a step further and call the school's disability services office or the finance office and inquire about scholarships that may not be advertised online.

While some scholarships are national, others may be limited to the state level, so make sure to check what's available in your state. Texas, for example, provides college tuition waivers for people who have a certain level of visual impairment and have attended high school in Texas (there are other eligibility criteria, too, so take your time to review all scholarship rules carefully). Other states offer funding to cover the costs of human or technological assistance, so make the most of it!

Still, other scholarships available to visually impaired students have very narrow eligibility criteria and are harder to qualify for, but, on the other hand, there are fewer applicants. Some are specifically for people wanting to study a certain subject, who have a certain economic background, or are either athletes or musicians.

Looking for scholarships is time-consuming, but you can approach it as a challenge – a bit like a treasure hunt! Remember to look at it with an open mind, because you never know where you might find the funding you need.
See Also: 10 Tips for Maximizing Your Learning Experience in Online College
Choosing the Right College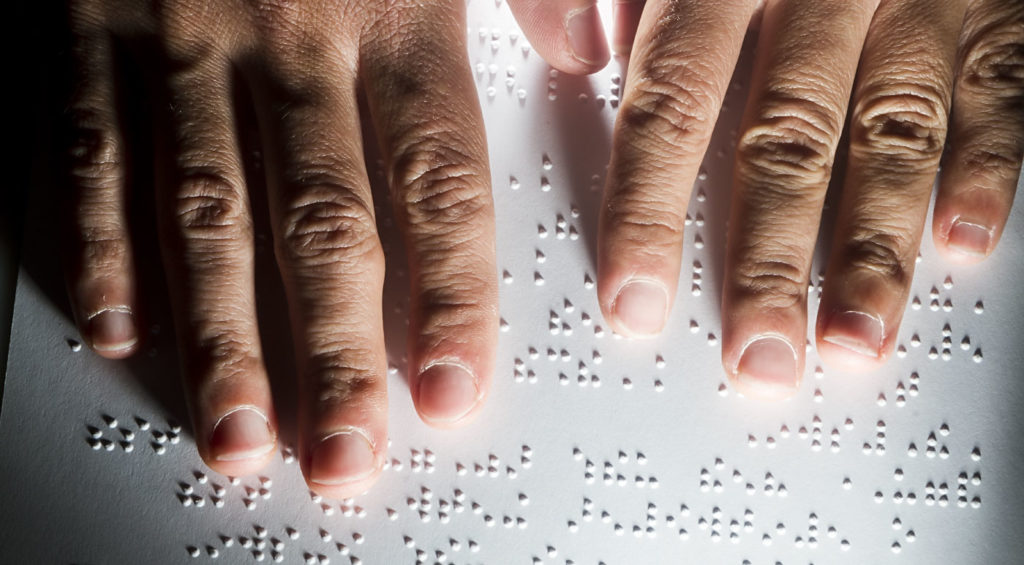 Choosing the right college, for students with and without disabilities, is not to be left to the last minute. While it is a very exciting time, it can also be intimidating and requires a lot of time-consuming research and a few difficult decisions.

Many states across the country offer schools that are specifically for students with visual impairments, and they no doubt offer some of the best courses, accommodation options, and assistive technologies for blind and visually impaired students. But, these days, these special schools are not the only options; plenty of 'traditional' colleges are now well equipped and prepared enough to welcome students with disabilities.

The Americans with Disabilities Act and Section 504 of the Rehabilitation Act prohibit discrimination against people with disabilities in programs that receive federal financial assistance and require that school's programs are accessible to people with different disabilities. This doesn't simply mean that schools must build wheelchair ramps – it means they must create suitable and welcoming learning environments and offer materials that can be used by people with disabilities. Accessibility has become an important topic in all fields – from study to employment, even to sports and entertainment – in recent years, and most colleges have stepped up to the plate.

That means that, as a visually impaired student, your college choices are no longer limited to just a few specialized schools.

The quest for the right college should start during the junior year of high school, through meeting with the school counselor to discuss the student's aspirations, strengths, and requirements. Visually impaired students and their parents should take the extra step of contacting an agency that works with the blind, which varies from state to state. While some states have dedicated agencies for the visually impaired, in other states this falls under Vocational Rehabilitation (VR) programs that work with individuals with any disability.

A counselor from the appropriate agency can help guide you through the process of looking for a college that meets your needs and can point you towards different resources, such as scholarships, special programs, and assistive technology, that will help you attain your college degree.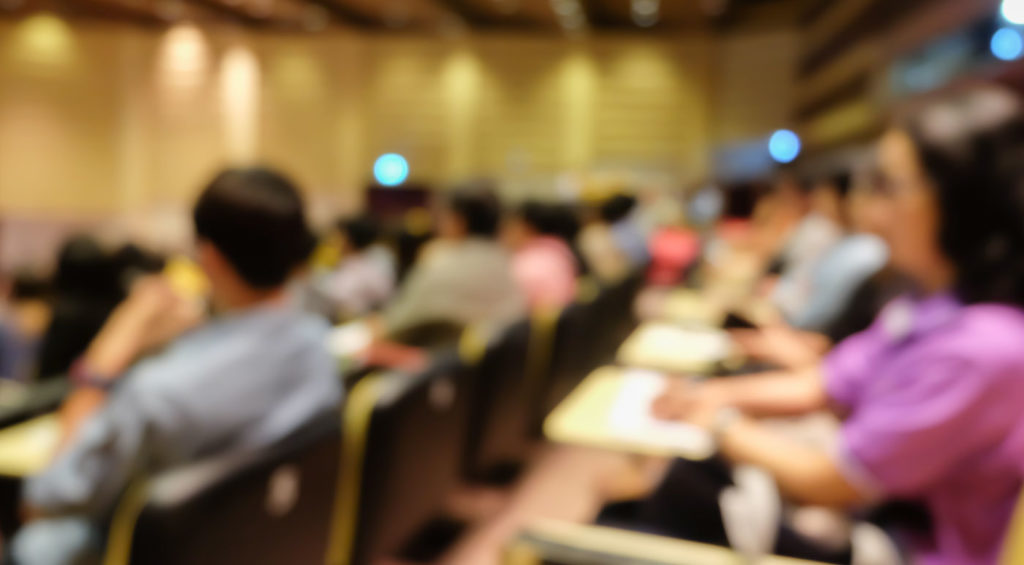 Of course, we've done some of that work for you, but we always recommend chatting to counselors, as they will be able to give you information specific to your county or state. Here are some examples of what colleges are offering to make schools a more welcoming environment for visually impaired students:

Trained Admin and Academic Staff: Disability policies would be little more than rag paper if it were not for the people who enforce them and make sure they are making a difference. Schools now have mandatory training for staff, both on the admin and academic side, to ensure that employees completely understand the policies, know how to assist students, and know which assistive technologies are available and how to use them.

Disability and Accessibility Teams: Most schools have an office that is there especially to assist students who have different disabilities. These teams can help you with registration, possible academic accommodations, navigating campus, and familiarizing yourself with different assistive technologies.

Online Learning: A lot of learning these days is done online, even for students without disabilities. But visually impaired students might require different programs or materials. It is your college's job to ensure that you are able to access everything you need online and that their programs and materials are compatible with different types of assistive technology.

Assistive Technology: Whether computer programs or actual pieces of equipment, assistive technology in its various forms is essential for visually impaired students to succeed. Good colleges usually have specific workstations for visually impaired students and provide access to programs such as writing and reading software, study assistance, and audio or braille versions of textbooks and other course-related materials.

Online Learning for Visually Impaired Students
For all students, not just the visually impaired, obtaining a college degree is challenging and time-consuming (but, it goes without saying, worth it). Especially for those who have to juggle work or family life with academia, attending classes and spending time on campus can be difficult. That's why, in recent years, college education has shifted away from traditional on-campus programs to online courses.

Obtaining a degree from an accredited online college is still as challenging as getting one from a brick-and-mortar college, so don't think of it as a shortcut, academically speaking. However, online learning can help save time and money and enables you to study at your own pace.

In light of this growing trend for online learning, web accessibility ⁠- defined as the practice of ensuring that there are no barriers that prevent access or use of the internet by people with disabilities, including visual impairments ⁠- has become a major focus for colleges that offer online courses.

Here are some ways in which colleges have made their online content more accessible:

Easy navigation
Transcripts for video and audio content
Written or audio descriptions of images
Compatibility with assistive technology such as screen magnification and readers
Good color contrast on the screen
Online learning is a great alternative to campus learning and in many ways offers more flexibility than traditional campus learning. The guide below offers tips that are applicable to both, so read on!
Before You Sign Up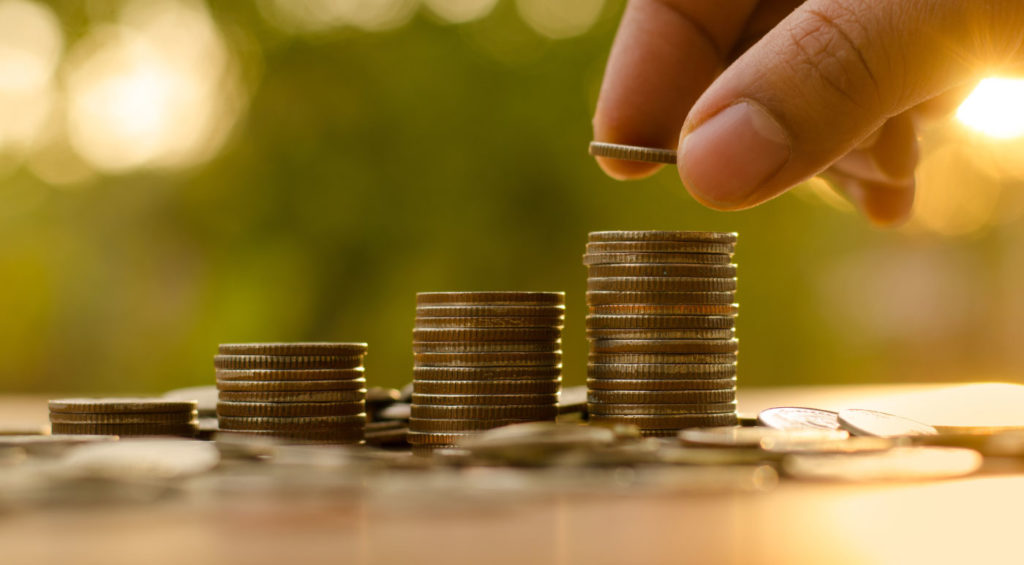 Once you've narrowed your choices to a handful of colleges, whether on campus or online, the first step you should take is to chat with staff from the disability office (sometimes called access services). While there is plenty of information online, it's always best to have a 'real conversation' with people who'll be able to direct you based on your specific needs.

Whether you talk in person or on the phone, make sure you have a list of questions you want to ask and points you want to touch on, so you leave the meeting with all the information you need to start your college experience in the best possible way.

If you're not sure what to ask, here is a list of example questions that will help you cover all the bases, from admission to accommodation, to assistive technology:
What is the role of disability services? In what way will they assist me before and during my college career?
Do I need to bring documentation about my eyesight? If yes, what should I bring?
What kind of special arrangements can the school offer during my registration period?
Does the school offer tutoring for visually impaired students?
Do I have to inform professors about my circumstances myself, or will the school do it?
Will I take my exams with everyone else or separately? Do I get extra time?
What kinds of assistive technology does the school offer?
Does the school offer [the specific computer program or technology that I used in high school]?
How will I access textbooks and other materials?
What kind of student housing is available to me? Is there specific housing for visually impaired students?
Are buildings around campus equipped with braille descriptions?
Are all classrooms, cafeterias, and other buildings accessible for visually impaired students?
Are there other visually impaired students on campus, and will we be put in touch?
Having this information will help you understand whether this school really is the one for you, and talking to staff directly will give you a feel for the school, whether they take accessibility seriously and will really offer the best possible support to you (or your child).
After Acceptance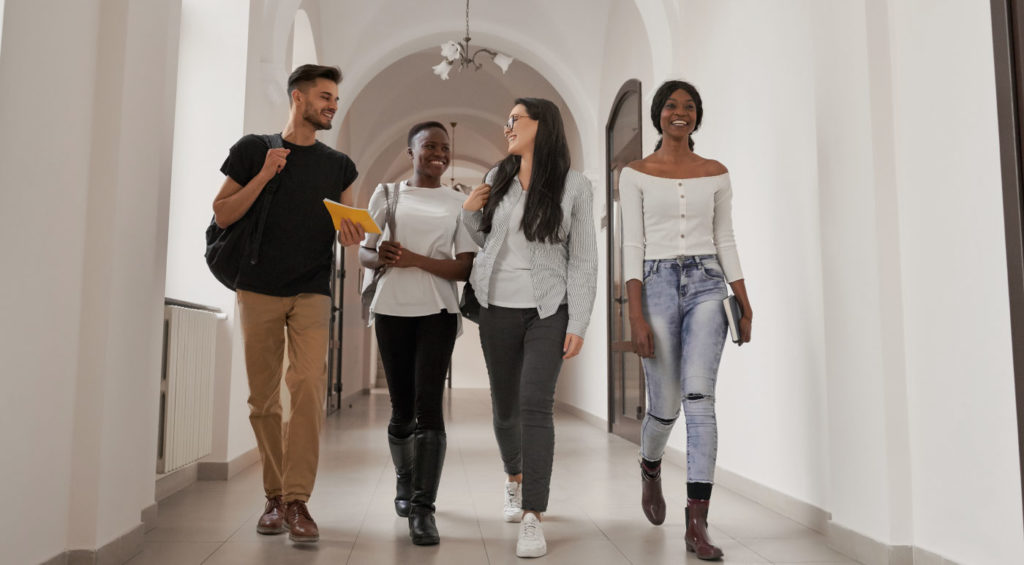 First off, congratulations! Being accepted into college is a great achievement and one to be celebrated. So, before rushing to think about everything you have to do, we recommend you give yourself some time to savor your success and to celebrate with your loved ones.

Once you've done that, it's time to think about the practical steps you need to take to enroll and start your college journey.

It's very common for colleges ⁠- both those specifically for visually impaired students and traditional institutions ⁠- to invite new students to a day or two of orientation before classes start. It's always a good idea to attend orientation, and it is especially important if you are visually impaired (online courses also offer some form of orientation, whether an introductory conference call, phone call, or video). Going to visit campus will give you a feel for the place, and you might even be able to enroll for classes early and obtain the materials you need.

You can also familiarize yourself with the areas you'll be spending time in. Remember to check out and learn the layout of these important places:

Disability Services Office
Information Center
Academic Advisor's Office
Admin Offices
Library and college bookstore
Cafeteria
The Student Center and other dedicated areas such as lounges and student bars
Dorms and recreation areas, particularly to locate emergency exits and to learn the layout of bathrooms, kitchens, laundry rooms, etc.
Nearby grocery stores, clinics, pharmacies, cafes, and other areas of interest
If you've already spoken to your school's disability services, you should know what the school can offer, but make sure you set up another meeting with them during orientation, or as early as possible when term starts, so you can arrange for everything to be ready by the time classes start. Remember to bring relevant documentation to prove your visual impairment, as this is necessary to access services offered by the college.

If professors are present during orientation, take this opportunity to introduce yourself. We know it's not always easy, especially if you're shy, but it's important for your professor or course convenor to know who you are. If they are not available during orientation, inquire about their office hours, and make sure to pay them a visit at the beginning of term.
What You Need For Class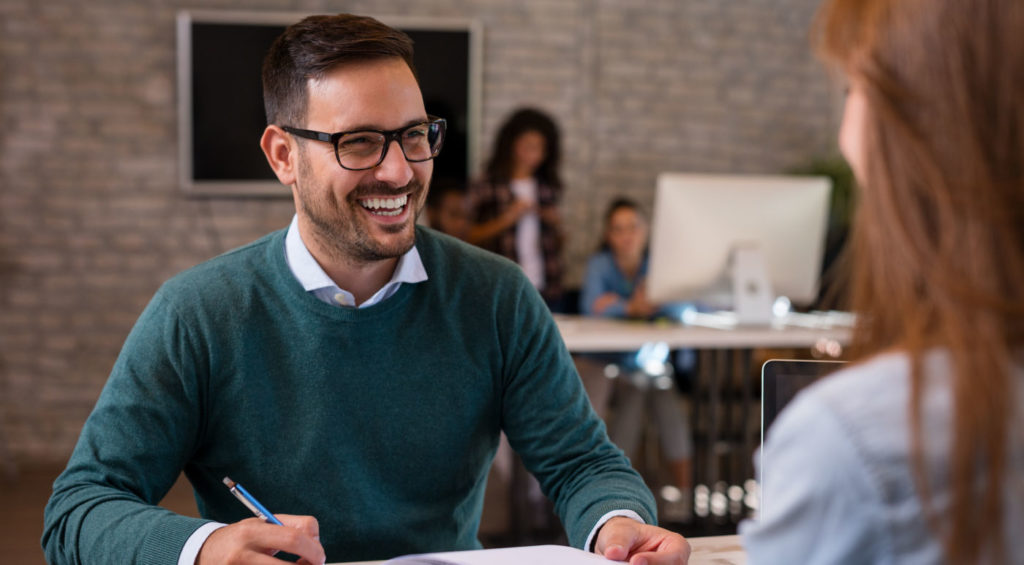 As a visually impaired student, it's especially important to get a head start and to be ready before school classes begin.

Once you have enrolled in your courses of choice and have spoken to disability services about the accommodations you will need, they will supply you with "letters of accommodation," which basically explain to your professors and other academic staff what your requirements are. In some colleges, disability services will deliver these straight to your professors, while in others you will have to set up a meeting with your professor and deliver the letter yourself.

Once you have done that, you will have to collect your syllabus, which includes details of your different courses, including schedules, curriculum, and course materials. The syllabus should also include a list of textbooks you will need.

Try and get these as early as possible so that you can convert them into the format you need. Some professors will only give a list of textbooks on the first day of class, but disability services might be able to help get one to you earlier. As soon as you have the list, rent or borrow the books you need and take them to disability services to be converted into an accessible format. All colleges should be able to convert their reading materials into an electronic format or into braille, so don't worry about being left behind.

If the materials aren't ready by the time the course starts, don't be shy about talking to your professor and explaining the situation. The beginning of college is a chaotic time for everybody, and delays are the norm! Your professor will be able to give you some advice on how to keep up with the class as you wait for your book to be ready.

Use these first weeks to familiarize yourself with the different assistive technologies offered and to request ones you already use and know how to work with. Your college might be able to get it for you or will offer an alternative.

Assistive Technology for Visually Impaired Students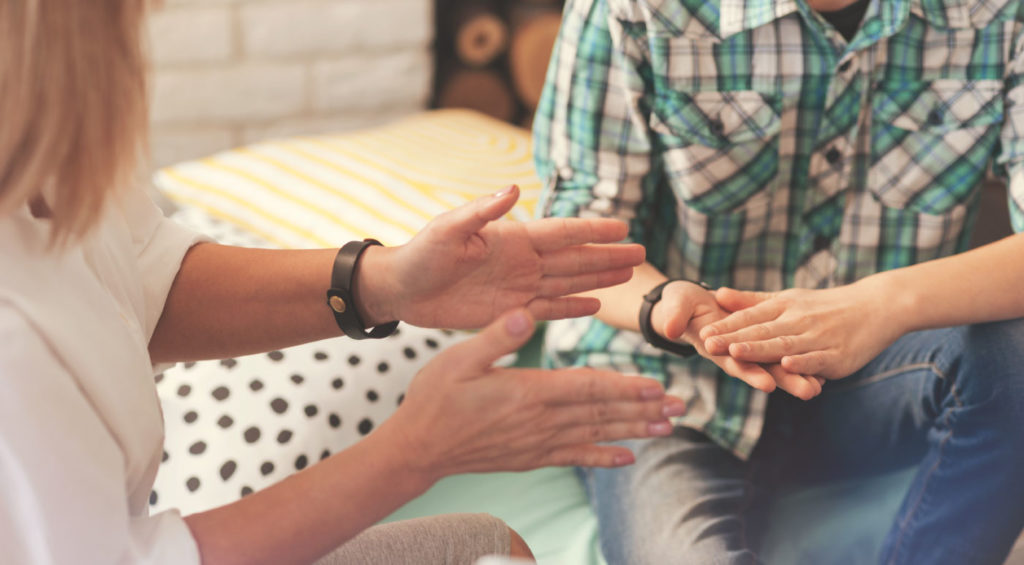 Getting an education is one of the most difficult and challenging feats in a person's life. Add to that all the difficulties that come with having a visual impairment, and obtaining a degree may look like a gargantuan achievement.

Thankfully, specialized technologies and software have been developed in leaps and bounds in the last decade, removing some of the biggest obstacles to receiving a great education. And because of Section 504 of the Rehabilitation Act, schools of all levels are now required by law to offer special assistance to students with disabilities. Most college campuses have assistive technology centers, where you can go and study and use the equipment you need. Online colleges may also give you access to software and other technologies, so make sure you inquire about what's available.

Below is a rundown of some of the most common equipment and software that can help visually impaired students on their way to obtaining a college degree.
Reading Assistance
No matter what you're studying, reading will feature heavily during your time at college. But for students with a visual impairment, reading is a bit more complicated than just checking a book out of the college library. Depending on your level of sight loss, you may have had your main textbooks converted into braille or a digital format, but it's likely that you'll have to do independent research and extra reading too. These reading technologies will make reading easy and, dare we say it, even enjoyable!

JAWS Screen Reader is a popular screen reader that works with Windows, providing text-to-speech and braille output.

Eye-Pal Vision is a popular piece of equipment that works as a smart magnifier that also reads to you, which is suitable for varying degrees of sight loss. It features an auto-focus, zoomable camera and a handy keypad that lets you navigate through a document using your fingertips.

Prodigi Duo Electronic Magnifier is made by HumanWare, a company that has a well-established reputation for designing innovative access technology, both in software and hardware solutions. The Prodigi Duo Electronic Magnifier is extremely versatile, and its digital magnification and text-to-speech functions can be used both on the go, in tablet form, or from the comfort of your desk as a desktop.

SuperNova Screen Reader is a great screen magnifier and a screen reader that can be customized to suit your needs. The software is available in three editions that support different kinds and levels of sight loss, and it's suitable for all Windows desktops, tablets, and laptops. You can choose between different natural-sounding voices to read and describe what's on-screen.

NVDA Screen Reader is a free, open-source screen reader designed especially for visually impaired people. Through a natural-sounding voice or through a braille device, the NVDA (Non-Visual Desktop Access) describes what is going on on-screen so you feel in complete control of what you're doing.

Audible gives you access to the largest database of audiobooks out there. It requires a monthly subscription (which your school may even provide complimentary access to), and you can listen using your phone or computer.

Window-Eyes is one of the most popular software for the blind and visually impaired, and it works by transforming elements of the Windows operating system into synthesized speech, which in turn provides access to all Windows-based computer systems. The software is highly customizable, and after a bit of practice, it will give you the freedom to access what you want and how you want it.

Active Braille is a refreshable braille display, a device that processes information and electronically raises and lowers different combinations of pins in braille cells so you can read whatever is on your computer or phone. You can also use Active Braille to take notes.

Writing and Note-Taking Assistance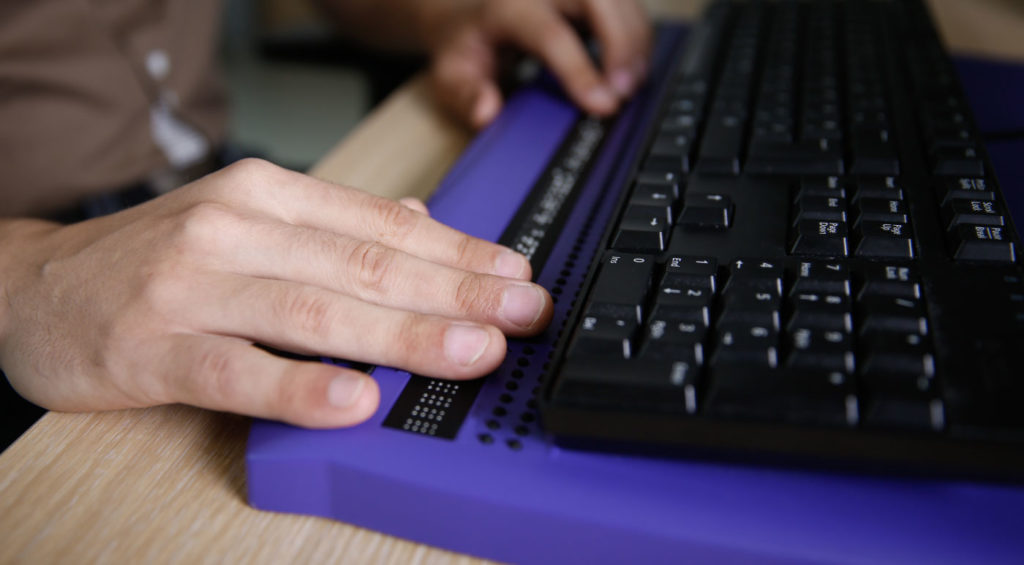 Some college degrees require you to write thousands of words in essays, while other degrees might just require you to write a few reports. You'll also have to take notes, so, either way, you will have to write in college – a lot. If you write in braille, there are a number of technologies you can use, and there are a number of common writing tools that can help.

But before we get on to technology, let's remember that human note-takers are still available in many colleges, and despite advances in tech, they remain a great option. If the class uses a lot of visual aids or writing on the board, for example, you can request that a certified note-taker be present to help you to make sure you don't miss anything.

In many cases, though, some simple apps or appropriate pieces of equipment should help. Here are some of the most popular:

Voice Dream Writer, which is also available for Apple products, boasts several handy functions, including its text-to-speech feature that allows you to hear words and sentences you type. It also proofreads your entire document for you, and makes it easy for you to stop, correct, and keep going.

Cool Writer is a great app for taking notes and writing and editing text. It can also convert PDF and image files and comes with different types of keyboards.

BrailleNote Touch Notetaker is a super-advanced yet easy-to-use piece of equipment that comes in two sizes and allows you to take notes accurately and quickly thanks to its state-of-the-art touchscreen.

Livescribe Echo Smartpen is an incredible futuristic gadget that records writing and audio and transfers them to your computer, organizing your notes and making it easier for you to study them later on.
IT Assistance
Most of the technologies listed above are used via a computer or tablet and can help visually impaired students who learn on campus as well as those who learn online. Here we'll take a look at assistive technologies that are specifically designed to make using computers easier for those with visual impairments. Online college students, take note!

Braille Keyboards are one of the most common and popular technologies among blind students. They are simple and inexpensive, and most do not require any drivers or software to be installed onto your computer or laptop.

Braille Keyboard Stickers are a great, cheap alternative to buying a whole new keyboard, and they are especially useful if you carry your laptop around and don't want to carry an extra keyboard with you.

Brailliant Braille Displays, made by HumanWare, are portable, light, and durable refreshable braille displays. They instantly translate text to braille, enabling you to read digital texts in real-time. You can get different models, and most of them are available in English, French, Spanish, and Russian.

BigKeys Keyboards do exactly what they say on the label: provide extra-large keys that enable students with low vision to read letters and symbols without any difficulty. Just like any keyboard, you can get these in different layouts, and there are a few super colorful ones, too!

Socializing at College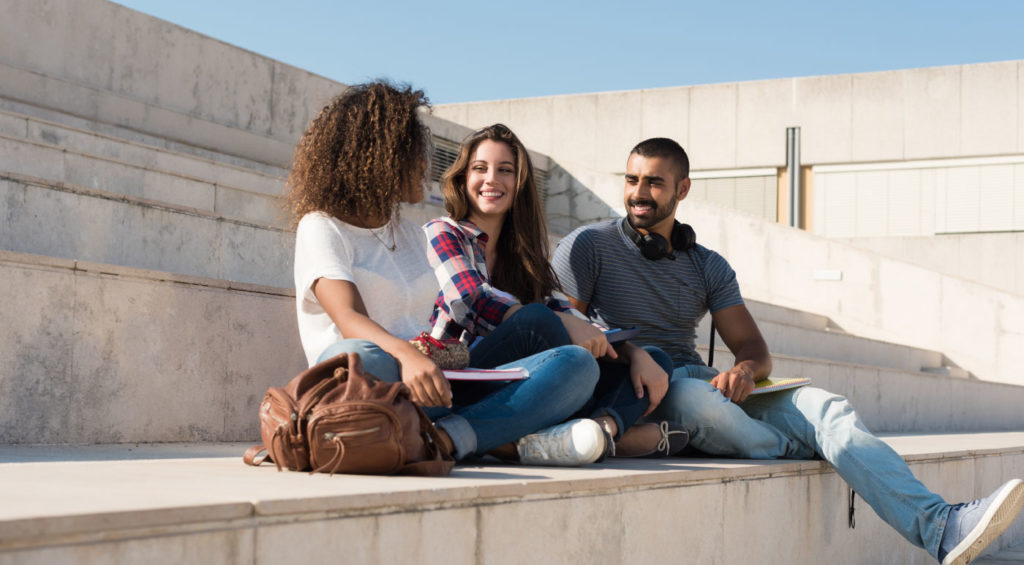 Research has shown that students with visual impairments sometimes find it hard to integrate at school and in college. After all, transitioning to college is difficult for everyone, even our sighted peers. But, as you probably know already, being a visually impaired college student presents a whole other set of unique challenges.

Approaching new people is incredibly difficult as a visually impaired student, and at the same time many people may not be familiar with blindness and visual impairment. Try to be as open as possible about your disability, explaining the ways in which it limits you and the ways in which it doesn't, so that people understand that you can do so much more than they (may) think you can! But remember that your visual impairment is not what defines you and that there is so much more to you. People will be interested to hear about where you're from, what your interests are, what kind of music you're into.

Universities are usually much bigger and more diverse than high schools, so you're bound to find "your people" soon enough. Reach out to classmates or people with similar interests, attend community events, and think about joining a fraternity or sorority. Overcoming the initial awkwardness will pay off during your college years!

And don't think that sports are off-limits, either. As well as keeping us fit and healthy, playing sports is a great way to meet other people and have fun. Check out your college's facilities, such as its pool and gym, and inquire about organized sports. If you go to a big college, it might already have a sports team for visually impaired students – goalball, for example, is a very popular sport and one in which you can compete in the Paralympics.

In any case, you can still join a sports club with your sighted counterparts, or you can even form your own sports club with other visually impaired college students. While not specifically about college, the International Blind Sports Federation website has lots of good information about what is available for visually impaired people.
A Few More Tips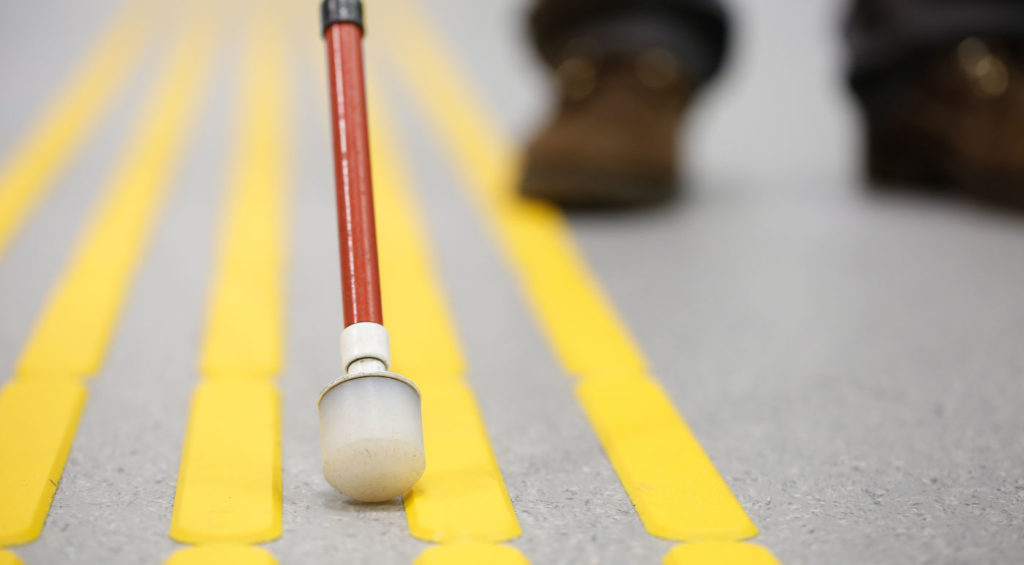 All of the scholarships and assistive technology in the world won't help if you don't approach college with the right attitude. For you to succeed, you must know that you are able to, and you must be proactive. No one is going to help you if you don't help yourself first. College is always tough, and in some moments you may well think of giving up (we all have!). Here are a few tips to help you not only succeed but also enjoy your time in college:

Start preparing in high school. Think of what you enjoy doing and what you're good at and focus on that.
Don't be afraid to ask for advice – you can talk to your TVI (teacher for the visually impaired) or local VR counselor for information about anything from extracurricular activities that could help your college application to scholarships for the visually impaired, to tech training, and more.
Do your research. Choosing the right college is one of the most important decisions you'll make during your life, so make sure you have all the information you need. Talk to disability services, and try to reach out to current or former visually impaired students.
Don't be shy about asking for what you need. College staff will do their best to make sure you are accommodated in every way but don't assume they understand all your needs; so, if you need a specific type of equipment or software, let them know.
Take your time to learn how to use assistive technologies offered and take advantage of them.
Have fun! College is an exciting time in everyone's life, so make sure you enjoy it. If you're learning on campus, don't be scared to socialize, join fraternities or sororities, or put yourself out there. If you're learning online, take advantage of the flexibility this gives you, and use your time constructively by learning a new skill or developing a hobby.
Visually impaired students today have so much more at their disposal compared to students only a few decades ago. Huge progress has been made in the last few decades, both policy-wise and technologically – visually impaired students are now welcomed into the best colleges across the country, and major barriers to their attendance and success have been removed. Colleges now ensure that buildings are easy to access and that online courses do not exclude people with visual impairments.

Braille is ubiquitous, thousands of books have been converted into audiobooks, and new, specially designed apps are making it easier for visually impaired college students to obtain a college degree.

No one is saying it's going to be easy. But rather than focusing on the challenges, try to focus on the opportunities, especially on your achievements and your long-term goals. College is a time for experimenting and finding out what works for you, so give it everything you have and remember to enjoy it.